Nat chats with Lesli and Umang Desai who became parents by adopting twins. After 6 years of infertility and loss, Lesli and Umang shifted their family plans to adoption. After 3 broken adoption matches and a disrupted adoption in 2019, they were chosen to be the parents of girl-boy twins. They had 6 weeks' notice before meeting their newborn twins in person and they returned home with their twins right before the COVID-19 stay-at-home order came down in Seattle.
Sponsored by Dr. Brown's
Got Alexa? Just say "Alexa, play the Natalie Diaz podcast" to listen to the most recent episode of our podcast.
Have you wondered about adopting twins before? Look at one family's unique story about adopting twins here.
Click below to stream the podcast directly on this post, or click here to subscribe and download to your phone on iTunes. Please consider leaving us a review on Apple Podcasts to help other twin parents find us!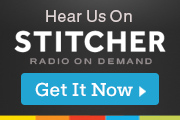 Our Journey to Adopting Twins
---
Is it Adopting Twins Hard?
Adopting twins may take longer, but it is certainly possible. You may have to wait for years if you are determined to adopt twins. Many families choose to adopt similar aged children because that can take less time and the process can be completed either domestically, or internationally.
Do Twins Get Adopted Together?
There was a time when adopting twins together was almost unheard of. Not anymore. Research has shown that keeping siblings, and especially twins together is a great benefit to everyone involved. Twins are always placed together in the United States and in many other countries, nowadays.
What Are The Steps Involved in Domestic Adoption?
Whether you are adopting twins or one baby, the process is the same. The length of time may be longer if you are requesting twins, but there is no change to the step by step process.
Decide that adoption is the right choice for your family
Select the type of adoptions you are interested in (are you looking for domestic or international, are you interested in adopting twins or siblings? Do you prefer an infant(s) or older child?)
Choose a thoroughly vetted adoption professional agency
Create your adoption plan and complete any requirements by your agency in order to become an active waiting family
Identify a potential adoption opportunity for adopting twins with the assistance of your agency
Communicate with the birth mother if she mother is interested
Complete the hospital stay according to the adoption plan
Finalize the adoption in court
Participate in post-placement communication as applicable
The adoption process is quite lengthy and can come with many ups and downs. A good amount of resilience and patience is a requirement on your road to adopting twins.
Lesli Desai is a perinatal psychotherapist, specializing in infertility, pregnancy loss, pregnancy, and the transition to parenthood. In addition to individual and couples therapy, she teaches a small selection of parenting workshops in and around the Greater Seattle Area. Visit her website at seattle-therapy.com
Are you considering adopting twins? Check out this beautiful adoption story today!
Subscribe for FREE to our other podcast, the Twins Tale Podcast, giving you an inside look at feeding schedules, sleep struggles, and all the highs and lows of raising twins from birth to college age.
---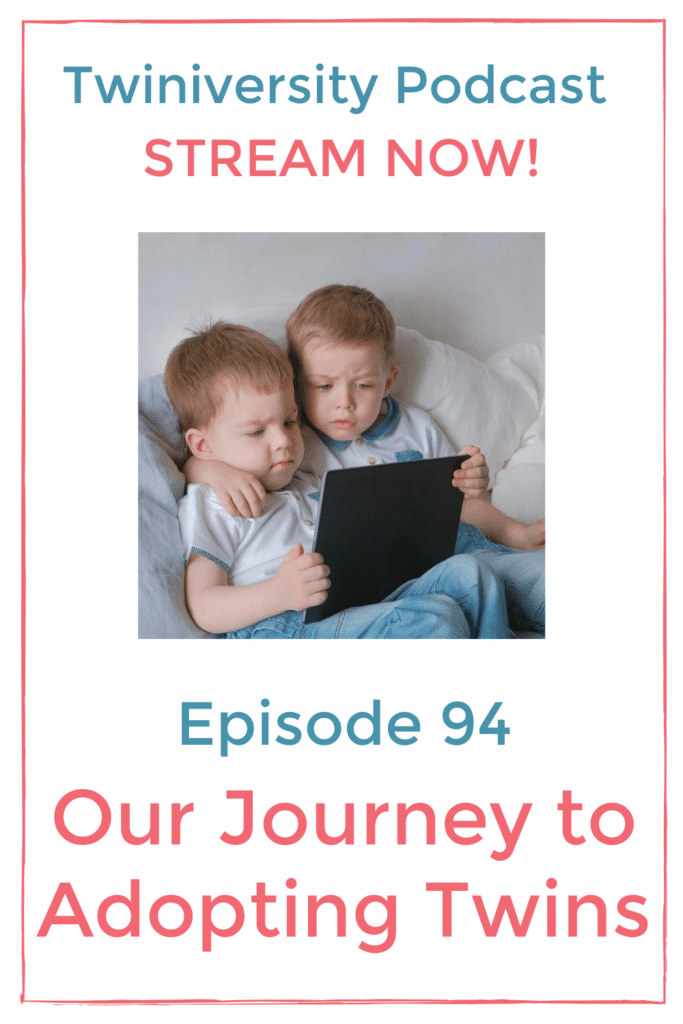 Expecting twins or know someone who is? Don't miss out on our LIVE Online Expecting Twins Class
Contact Us
EMAIL community@Twiniversity.com
VISIT Twiniversity.com for tons of free twin tips!
FOLLOW us on Facebook, Instagram, Pinterest, YouTube, and Twitter.