Last updated on August 18th, 2023 at 02:46 pm
There is nothing better than getting your twins outside for some fun, no matter their age. That said, the fun can quickly run out as you scramble to keep them safe from outdoor hazards. With twins, the stakes are even higher as they are infamous for taking off in opposite directions. One of the easiest ways to keep them safe is with an outdoor baby gate. We have the solutions to fit every need (and budget) that will have you and your twinnies enjoying the great outdoors in no time.
Why do I need a baby gate outside?
You might think your yard is perfectly safe and that you are diligent about keeping close but unfortunately, accidents happen. An important phone call or a neighbor holding your attention for five seconds too long could spell disaster. Using outdoor baby gates will cut down on the stress of constantly removing and redirecting them to safer choices.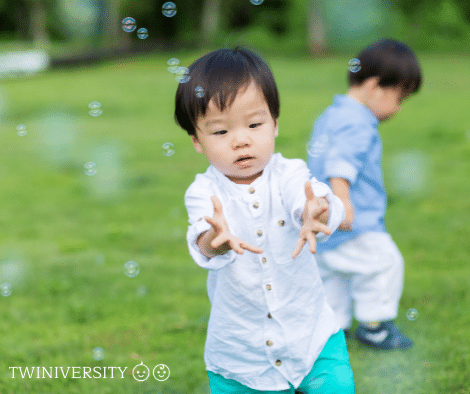 Before they ever take those first steps, take your baby-proofing checklist outside and assess your yard for dangers. Get down on their level to locate any hazards and either remove them or decide where and how you can use an outdoor baby gate to block access.
Some common places for an outdoor baby gate:
Deck/patio stairs
Concrete steps
Retaining walls
Swimming pools and hot tubs (any standing water, really)
Lawnmowers and power equipment
Lawn and garden chemicals
Poisonous plants
Grills and grilling supplies
Toys for older kids (bikes, power wheels, swing sets, trampolines, lawn darts)
Fire pits/outdoor ovens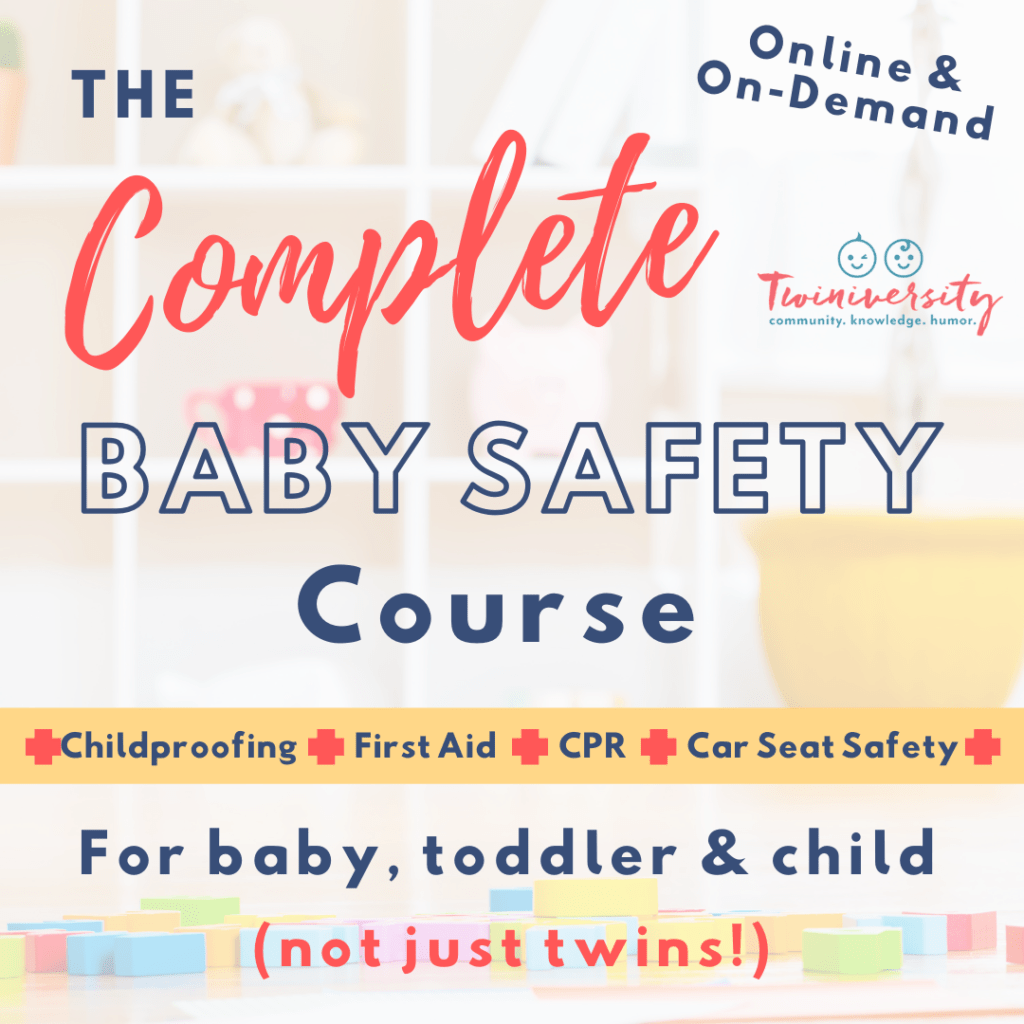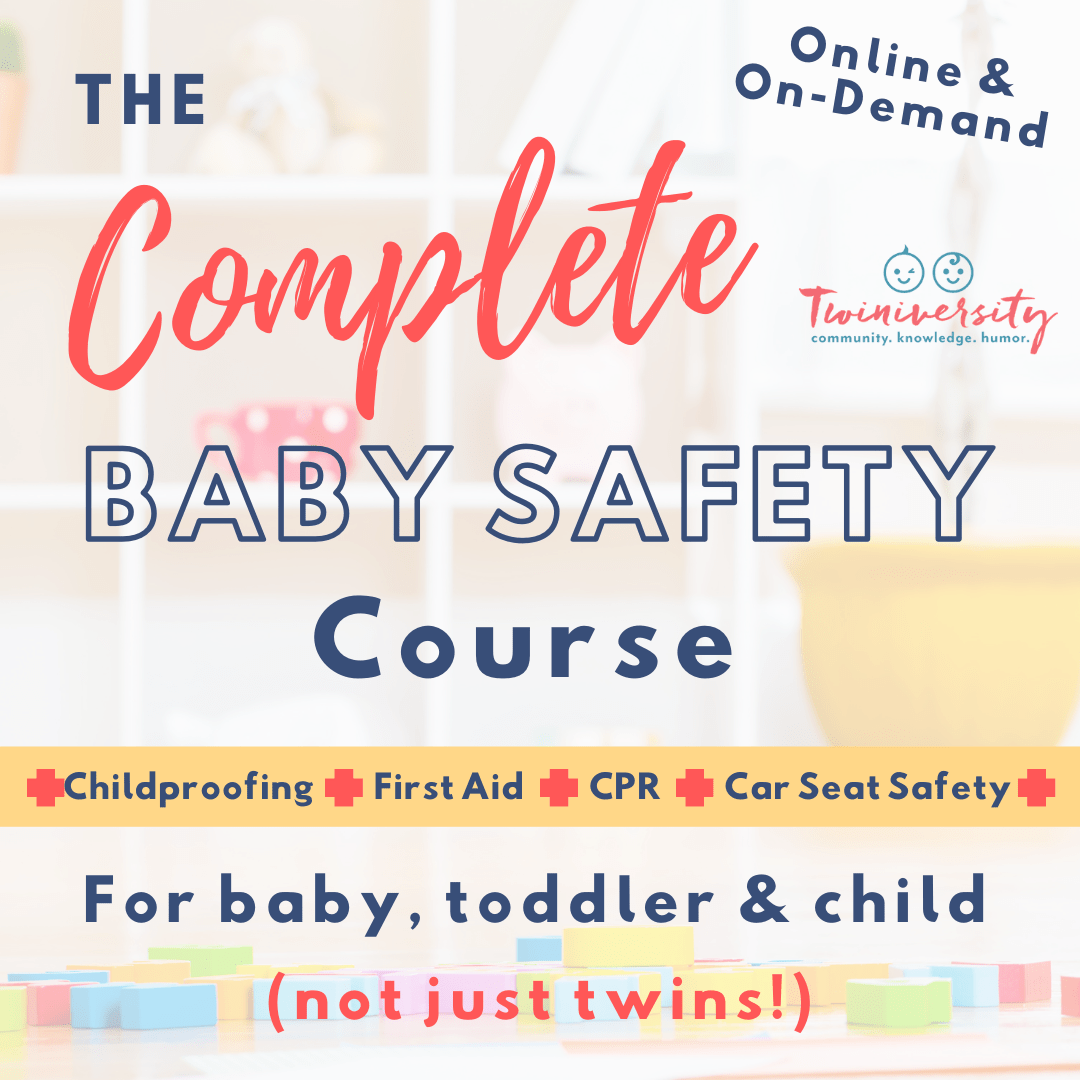 Need some baby safety training? Take the Twiniversity Complete Baby Safety course, offered on-demand. Includes video modules on infant, toddler, and child CPR, first aid, and common medical ailments, plus car seat installation and safety and childproofing your home. Click here to learn more!
Can I use an indoor gate outside?
It may be tempting to bring your indoor gates outside, but it's usually not a good idea. Outdoor baby gates are designed to be used outside, in terms of construction and child safety recommendations. Outdoor baby gates are weather-proof and tested for these conditions, making them a far better choice for your outside space.
What else should I know about outdoor baby gates?
Choose a gate that keeps kids safe but doesn't create obstacles to your movement as an adult.
Measure openings prior to purchasing an outdoor baby gate to ensure a secure fit.
A retractable or pressure-mounted gate is ideal for blocking off stairs when kids are out while allowing adults full access.
A hard-ware-mounted gate with a door is best for the top of the stairs to prevent tripping or a child pushing it over.
Use an expandable gate or fencing to block an opening in the yard or the garage door.
Avoid traditional step-over gates for stairs and places you need access to quickly.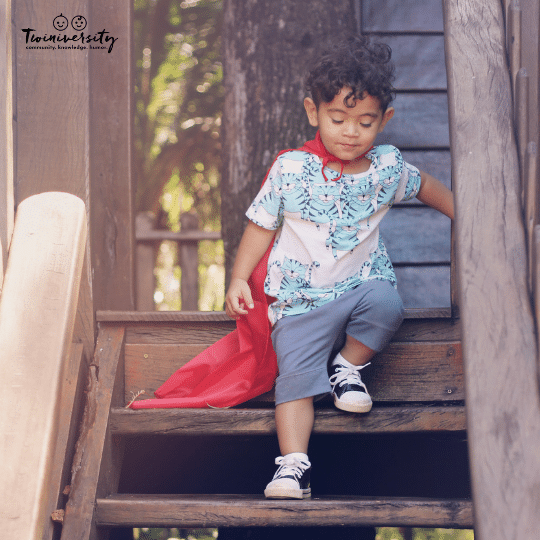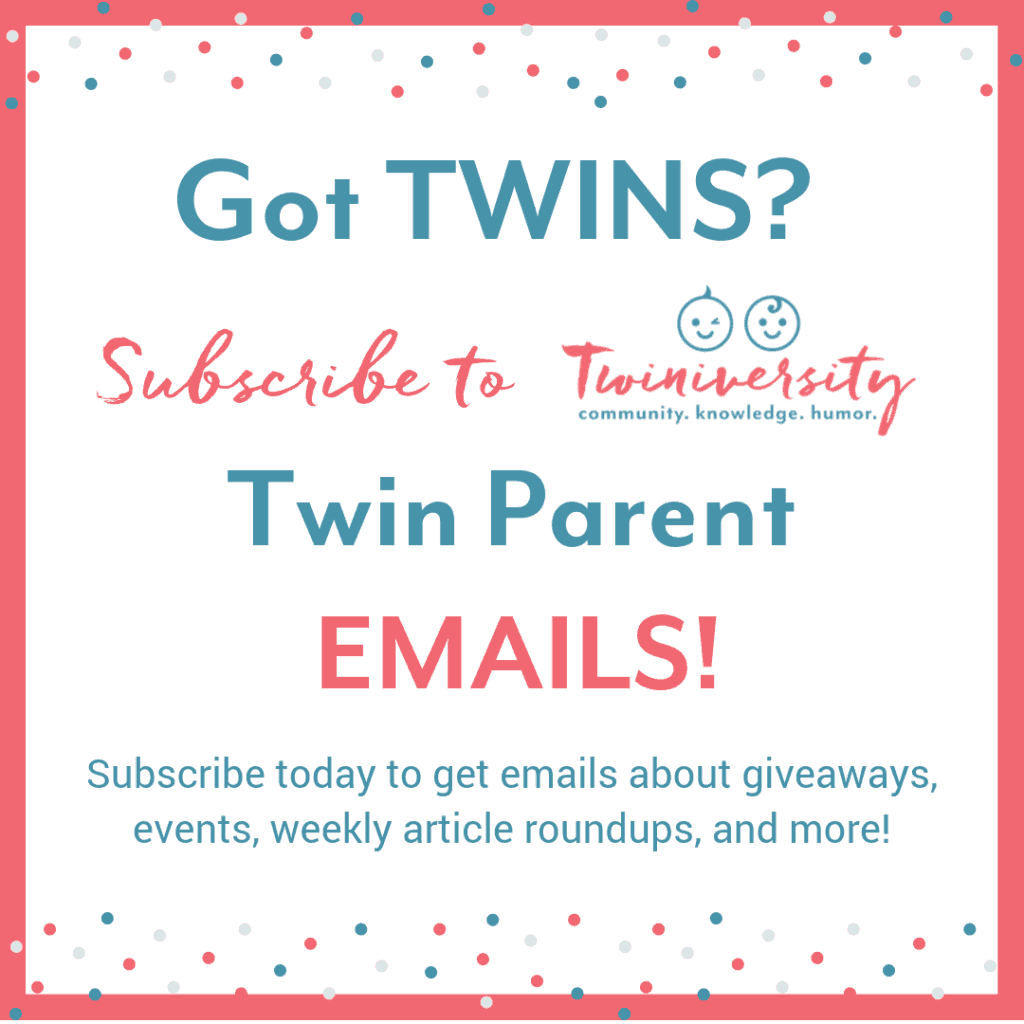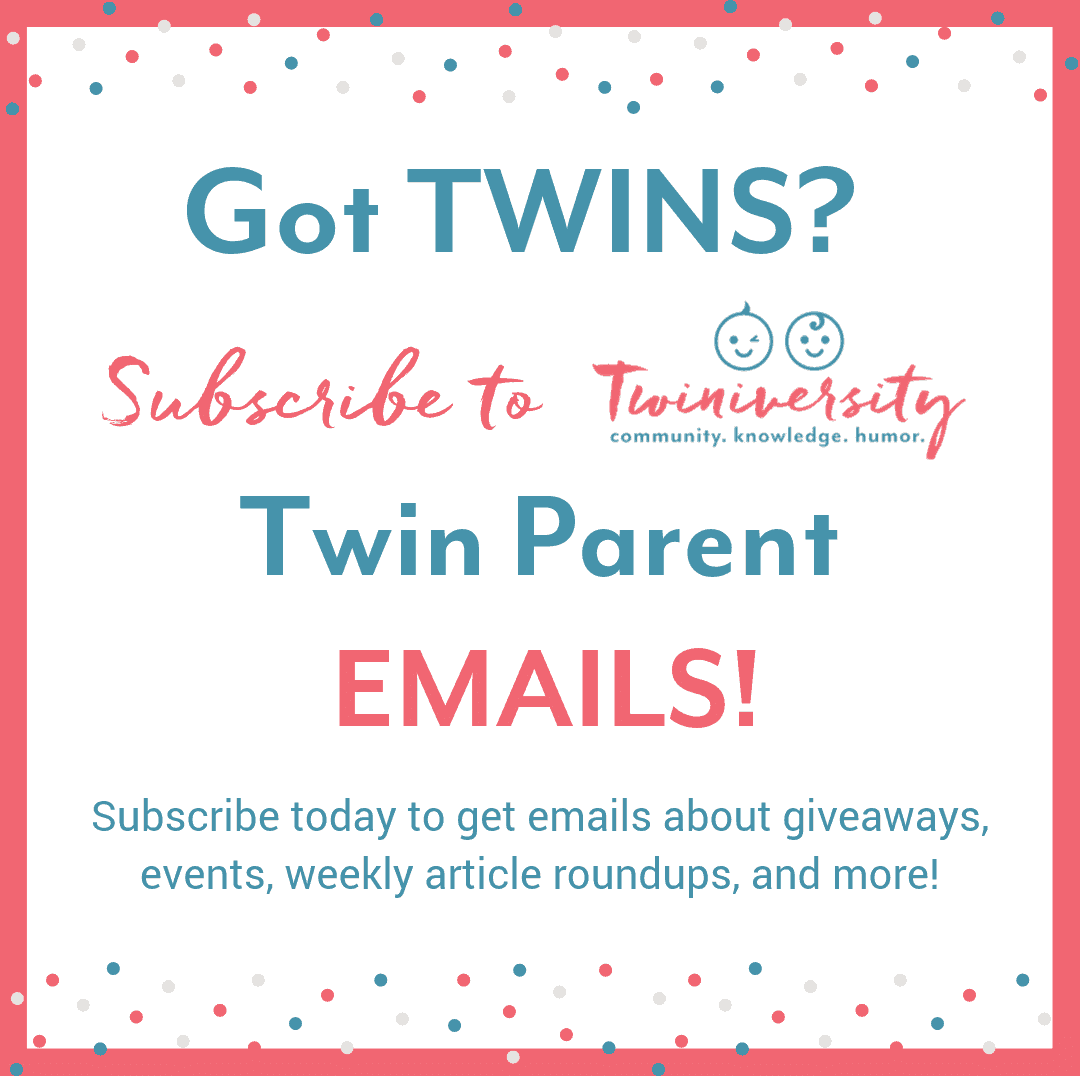 Want to be the first to know about giveaways, deals, and more just for twin parents? Sign up for the Twiniversity email list! Subscribe today to get emails about giveaways, events, weekly article roundups, and more! Pregnant with twins? We'll be sending you a weekly twin pregnancy email to keep you on track with your pregnancy to-do list! Click here to learn more… and while you're at it, check out our Complete Baby Safety Course and Twin Parent Memberships.
What are my options for an outdoor baby gate?
You've taken the time to assess the dangers and know more about how and where to use one, now it's time to choose your perfect fit.
Barrier Style is the preferred choice for blocking off hazards.
Coming in various styles and sizes, these gates are commonly found at the top and bottom of deck stairs or patio and porch entryways. There are quite a few barrier-style gates to choose from to suit your needs including:
Outdoor Retractable Gate
A retractable gate is an ideal choice for blocking off stairs, patios, and deck areas. These hard-ware-mounted outdoor gates feature durable mesh that retracts out of the way when not in use.
Versatile and functional featuring one-handed operation and easy hard-ware-mounted installation. Keep in mind, retractable gates are not self-locking so be sure to double-check when in use.
Outdoor Stairway Gate
An excellent choice for blocking off access to steps while still allowing adults to quickly go up and down. Use a hardware mount at the top to prevent injuries, while pressure-mounted is fine for the bottom.
Made from sturdy but lightweight aluminum, this gate is weatherproof, easy to install, and uses a latch that allows for one-handed operation. Have a large opening to barricade? You can also purchase extenders separately to fit any need.
Deck and Driveway Barriers
Prevent falls, stuck limbs, and major accidents with removable fencing on your deck. Some options include:
A deck guard made of clear, durable, outdoor netting that easily attaches with the included tie straps. Perfect for enclosing deck and railing slats without blocking the view. Some reviews caution that it doesn't hold up well outdoors so be sure to do safety checks often.
If your kids play in the driveway, you need a visual barrier to keep them from the road. This driveway guard mounts into the ground next to your driveway to prevent kids from chasing balls or riding bikes into the street.
Are You a New Twin Parent?
Check out Natalie Diaz's book:
"What To Do When You're Having Two
The Twin Survival Guide From Pregnancy Through the First Year"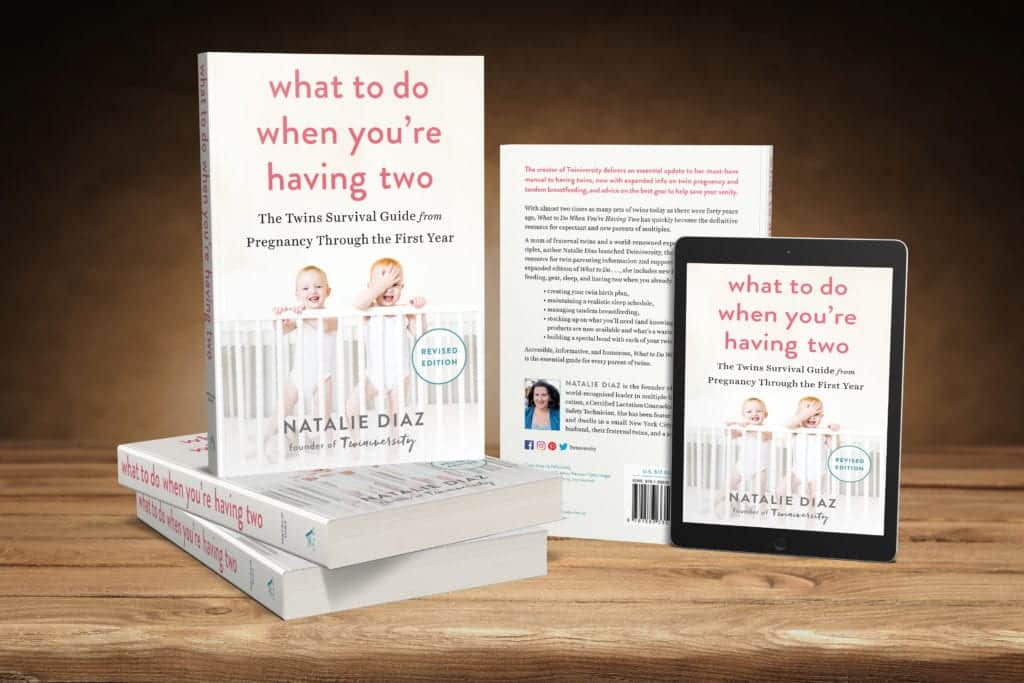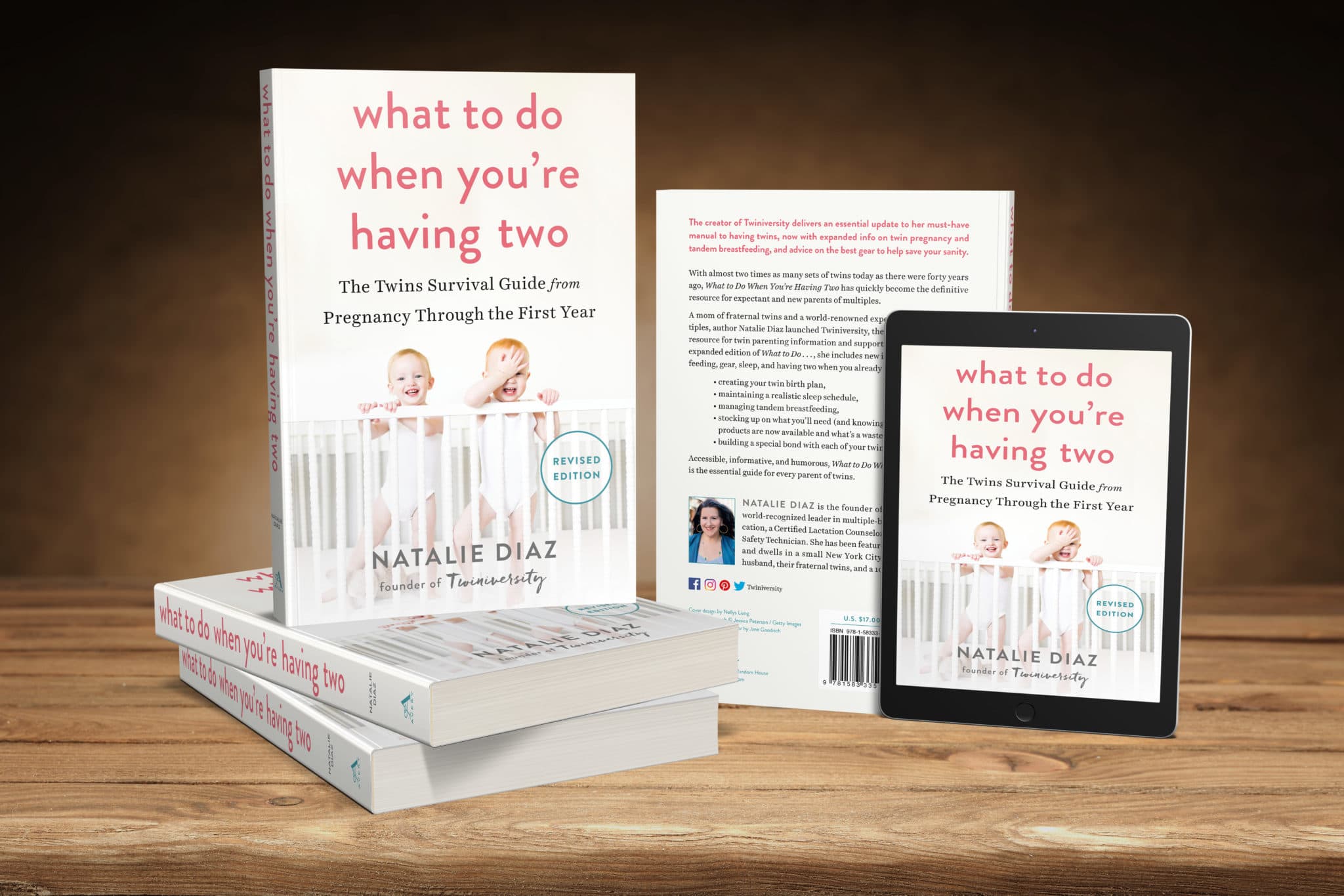 In What to Do When You're Having Two: The Twins Survival Guide from Pregnancy Through the First Year, national twins guru and founder of Twiniversity (and twin mom herself!) Natalie Diaz provides a no-holds-barred resource about life with twins, from pregnancy and birth all the way through your duo's first year of life.
A Super-yard Baby Gate is a popular choice for twin parents. Super-yards are an affordable, portable, multi-purpose choice for keeping twins safe.
With the ability to create an enclosure or expand to create a barrier a super-yard can help keep your twinnies safe in any scenario. Composed of lightweight plastic, super-yards are easy to set up and fold making them ideal for moving between the house and yard and for travel. Here are two suggestions:
Featuring quick and easy set-up, The Toddleroo Superyard is a perfect playpen indoors or out. With 34.4 square feet of play space, your twinnies have plenty of room for fun. You can also purchase a wall-mount kit to section off a part of your home or yard that is safe for your twinnies.
Another option for a super-yard, the Evenflo Versatile Play Space features a unique hinge design allows each panel to function as a door. It includes eversible legs with stakes for outdoor safety as well as non-scratch floor pads for indoors.
Outdoor baby gates: the key to safety and fun in the sun!
Babies and toddlers need plenty of time outside to grow and play. While an outdoor baby gate won't replace the watchful eyes of caregivers, it can give peace of mind and promote exploration and play. Keep your outside time stress-free by using outdoor baby gates to reduce risks and help everyone to relax and enjoy!
---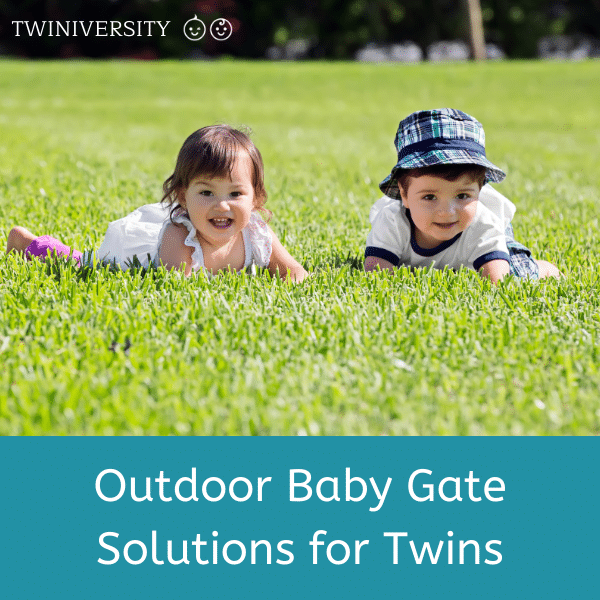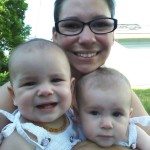 Maigen Beaulieu is a former Child-Care Provider and freelance writer living in Upstate New York with her husband, 7-year-old identical twin girls, one lazy cat (Willow), and one wild Yorkie (Ella). As a way to cope with anxiety during her twin pregnancy, she began blogging about her journey and discovered a love of writing for, and connecting with, other parents of multiples. While her blog was put to rest years ago (hello, working mom of toddler twins with zero time to write), Maigen is thrilled to join Twiniversity and help other families navigate the journey of parenting multiples. When she isn't writing about the magic and madness of twins, she can be found reading historical fiction, researching her family history as an amateur genealogist, or sewing cute jackets for her dog. She can be reached via her blog Life and Love. Multiplied, on Twitter and Instagram.
---
Latest Twiniversity Articles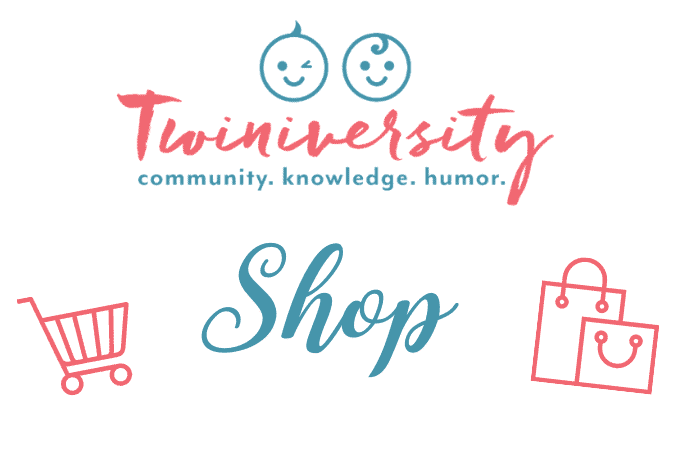 Check out all our Twiniversity merch in our SHOP! We've got twin mom and dad t-shirts, twin planning printables, lactation support, twin baby shower planners & games, a digital twin pregnancy journal, and so much more! Start shopping now