In this episode Nat chats with UK mom Melanie Bidwell about raising 3 1/2-year-old twin boys, including getting pregnant with their 4th round of IVF, a positive C-section story, having anxiety leaving the house with infant twins, the high energy of two boys, potty training them one at a time, the positives of having twins, and so much more.
Got Alexa? Just say "Alexa, play the Twiniversity Podcast" to listen to the most recent episode of our podcast.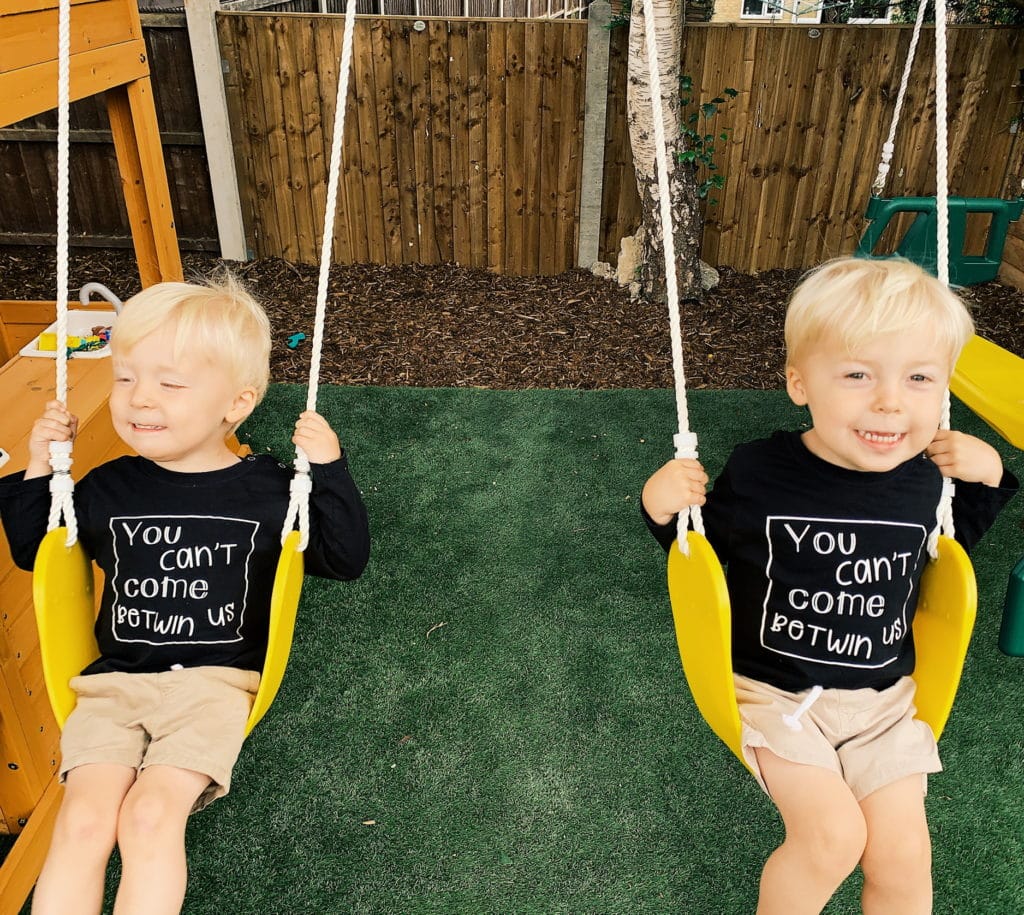 Take a class! Twiniversity offers online expecting twins classes, a breastfeeding twins class, and a baby safety class including CPR, first aid, car seat safety, and childproofing. Click here to check out our online classes.
Click below to stream the podcast directly on this post, or click here to subscribe and download to your phone on iTunes. Please consider leaving us a review on Apple Podcasts to help other twin parents find us!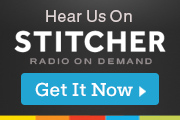 The Positives of Having Twins and Potty Training Twins One at a Time | Twins Tale Podcast
---
Need more support? Start your Twiniversity Membership today here.
Melanie Bidwell is a UK mum of 3 1/2-year-old twin boys. After many years they were the positive result after four rounds of IVF and although still shocked it was twins, it was a welcome miracle. After having the boys she went back to work part-time and also decided to set up a business called Just4twins. There didn't seem to be many UK-based websites for twin parents so she took the leap and set one up. And during Covid with another fellow twin mum, Melanie set up a twin support group called Multipals. Having twins has changed her life for the better and brought so much happiness to her and her husband.
Instagram – @just4twins
Multipals on IG – @multipalstogether
Website – www.just4twins.co.uk
On-Demand Breastfeeding Twins Class
The Complete Baby Safety Course: Learn about infant CPR, choking, first aid, car seat safety, and childproofing
Twiniversity Memberships: Includes Zoom Twin Club
Twiniversity Twin Parent Mentor Program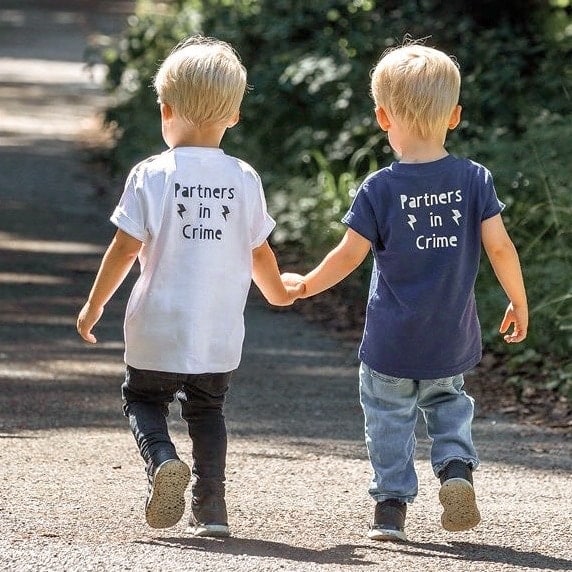 Top 3 pieces of advice for other parents of twins
Take all the help you can get. I think often as mums we really want to feel like we can do it all ourselves and that asking for help is a weakness. Try and forget this, twins are another thing and help can make the world of difference.
Always have a baby carrier with you for the first year at least. So many times I have been out and one would be unsettled and I have had to carry a baby, whilst pushing a pram and it is hard work. So after making the mistake I then always had a carrier and then if one preferred or was upset I could easily carry them whilst pushing the pram.
Try to find some other twin mum friends. It can be nerve-racking at the start with young babies to go to groups, but if you have a local twins club do be brave as meeting other parents with twins can be so helpful. To have others around you who are experiencing the same can be such a help. And even in places like Instagram there is a great twin community so reach out as finding your tribe can be a real support.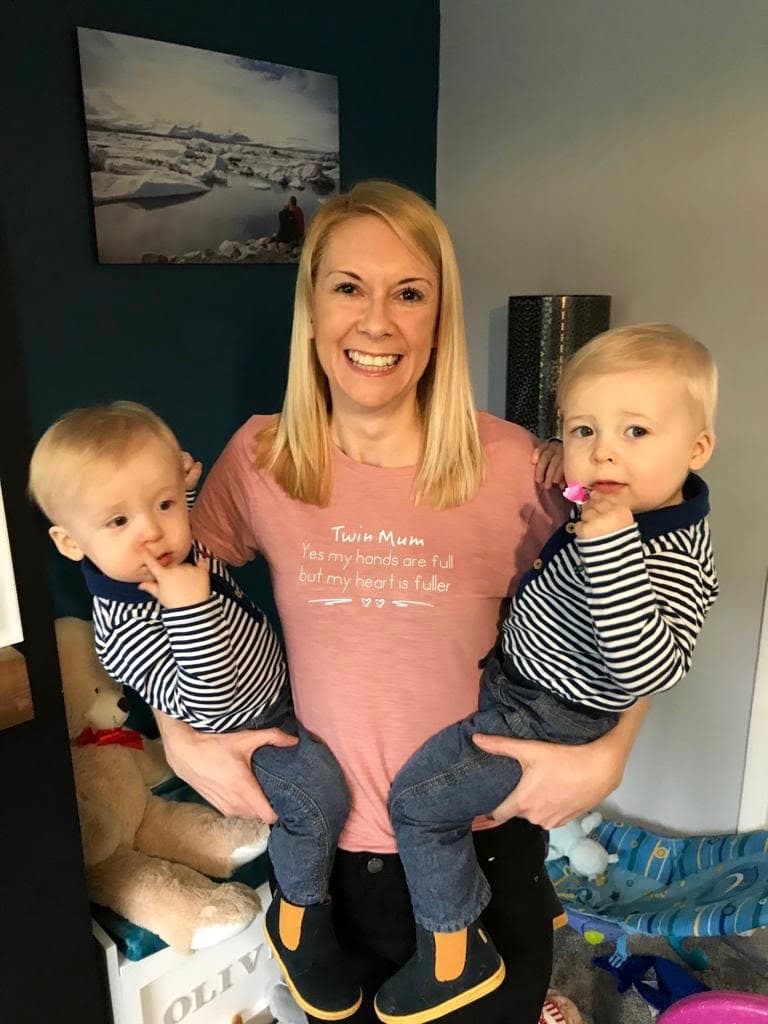 Top 3 things you wish you had done differently
I really wish I had thought more about feeding. I presumed I would be able to breastfeed but the truth is I really struggled. To be honest, I needed a lot more support than I got. I think I presumed the hospital would support me more. Looking back I wish I had found a feeding specialist or someone who could have supported me and had their details ready, maybe even spoken to them prior. Researching someone whilst you are in the midst of post-birth hormones feels like a lot. I think I would have then asked for more help and continued our journey longer.
Don't worry if it feels overwhelming at the start. I am not actually sure what I would have done differently but especially after IVF, I think we feel we should enjoy every minute and it come easy to us as we wanted it so much. But don't blame yourself or feel bad if not every minute is amazing, know that others have felt the same and it is normal. You are still an amazing mom.
Set expectations lower..ok so I had this belief that I would somehow be able to have my house looking good still, not have toys everywhere, washing done..etc etc. But the truth is having everything done all the time just isn't always possible. So don't set your expectations too high. Even if you get one job done a day that's fine. I wish I had maybe put a schedule in place for jobs and getting them done. Sometimes they built up and other times I stressed way too much on things I didn't need to.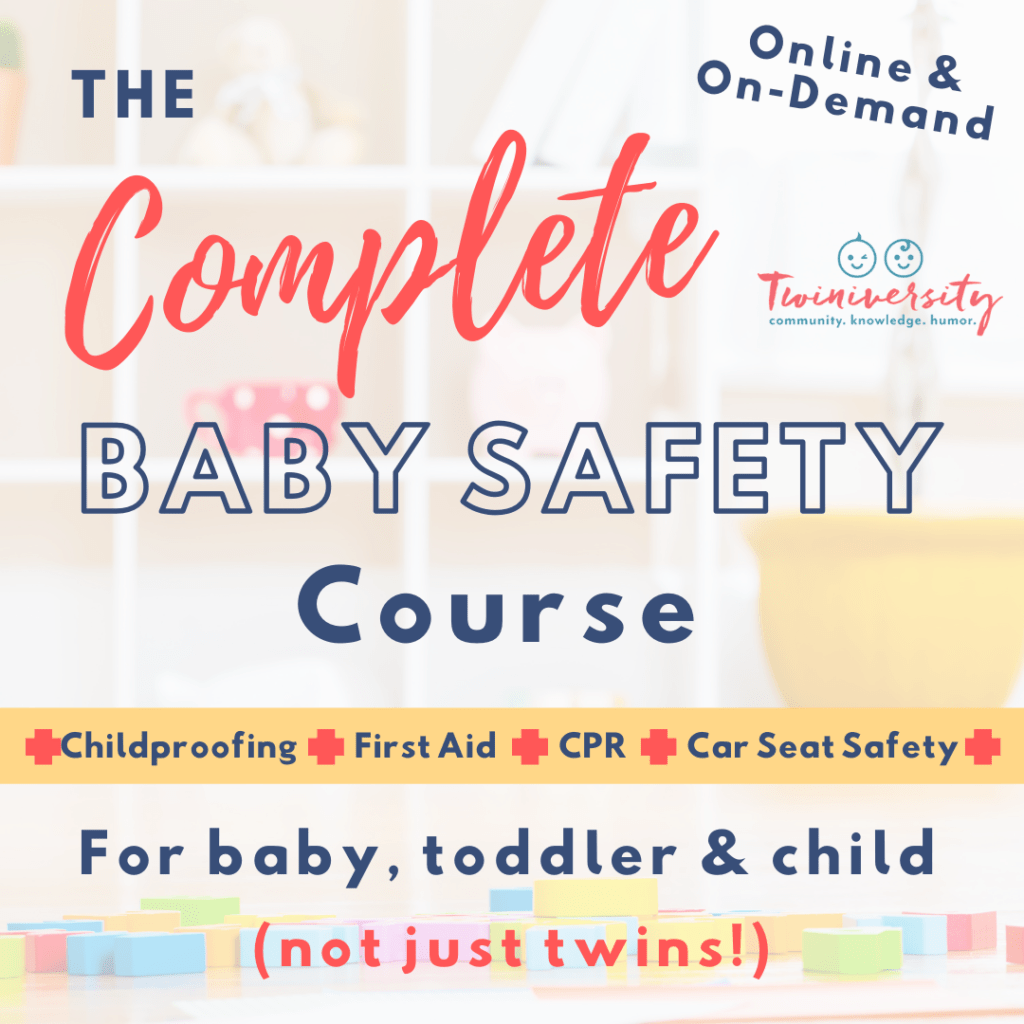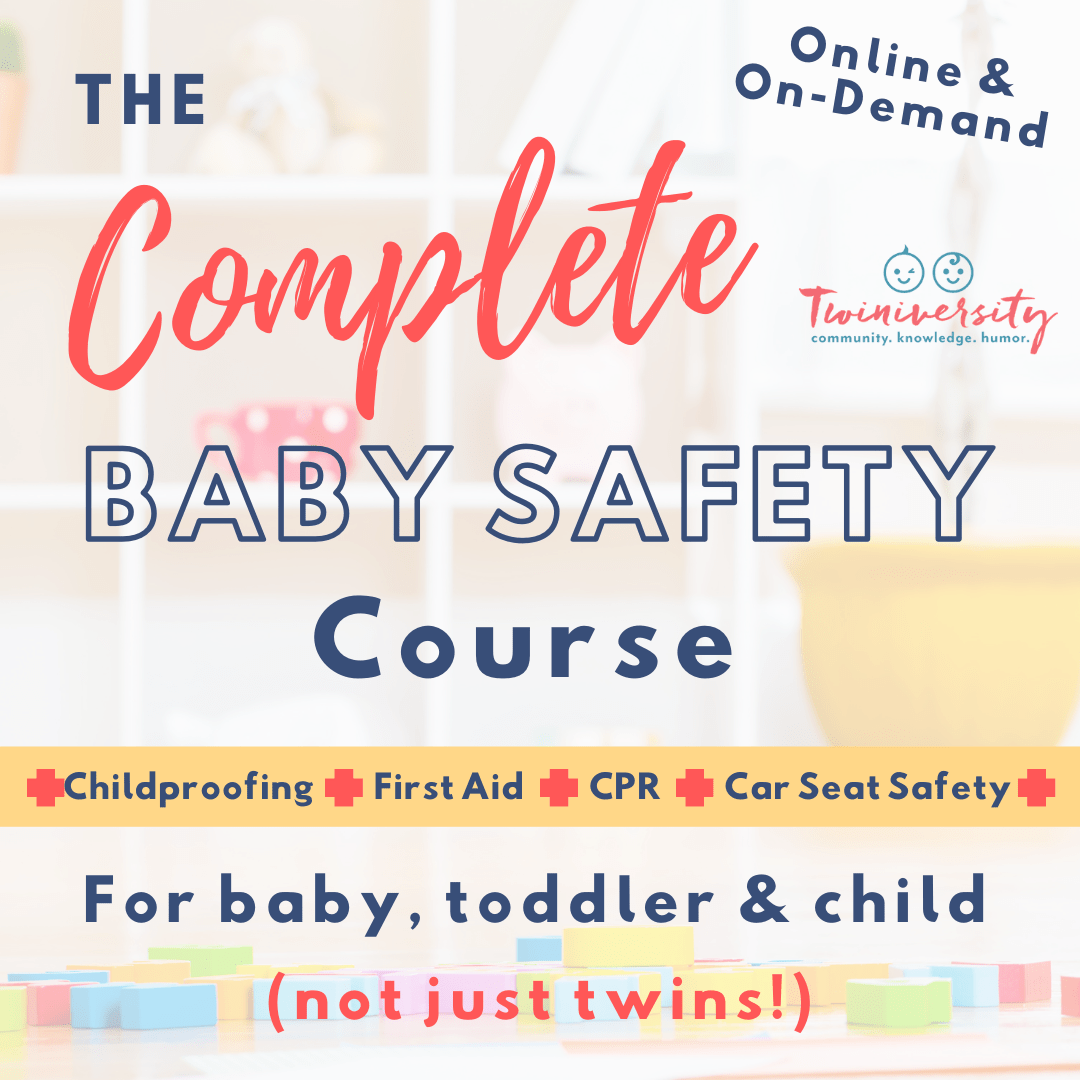 Need some baby safety training? Take the Twiniversity Complete Baby Safety course, offered on-demand. Includes video modules on infant, toddler, and child CPR, first aid, and common medical ailments, plus car seat installation and safety and childproofing your home. Click here to learn more!
SUBSCRIBE
Make sure to SUBSCRIBE to A Twins Tale for more awesome stories of twins at ages and stages from birth to college, from the creators of Twiniversity.
If you liked this podcast, check out the Twiniversity Podcast with Natalie Diaz!
CLASSES
Expecting twins? Check out our twin pregnancy and breastfeeding twins classes here!
MEMBERSHIP
Sign up today for a Twiniversity Membership! Choose from 2 levels starting at $6.99/month to connect with other parents of twins in a monthly Zoom twin club, build your twin parenting community in our private Facebook group, and expand your twin parent knowledge with our video learner library. Click here for details.
FIRST YEAR WITH TWINS
Are your twins in their first year? Check out our free First Year with Twins resource to learn tips, advice, and ideas for getting through your first year with twins!
BABY SAFETY COURSE
Offered on-demand, the Complete Baby Safety Course includes 30 instructional videos on infant, toddler, and child CPR, a variety of first aid techniques you may need with kids, a full explanation about different kinds of car seats and how to install them, and a room-by-room description of how to best childproof your home. Click here for details.
CONTACT US
VISIT Twiniversity.com for tons of free twin tips!
FOLLOW us on Facebook, Instagram, Pinterest, YouTube, and Twitter.
SUBSCRIBE to our email newsletter!
Visit the Twiniversity Etsy Shop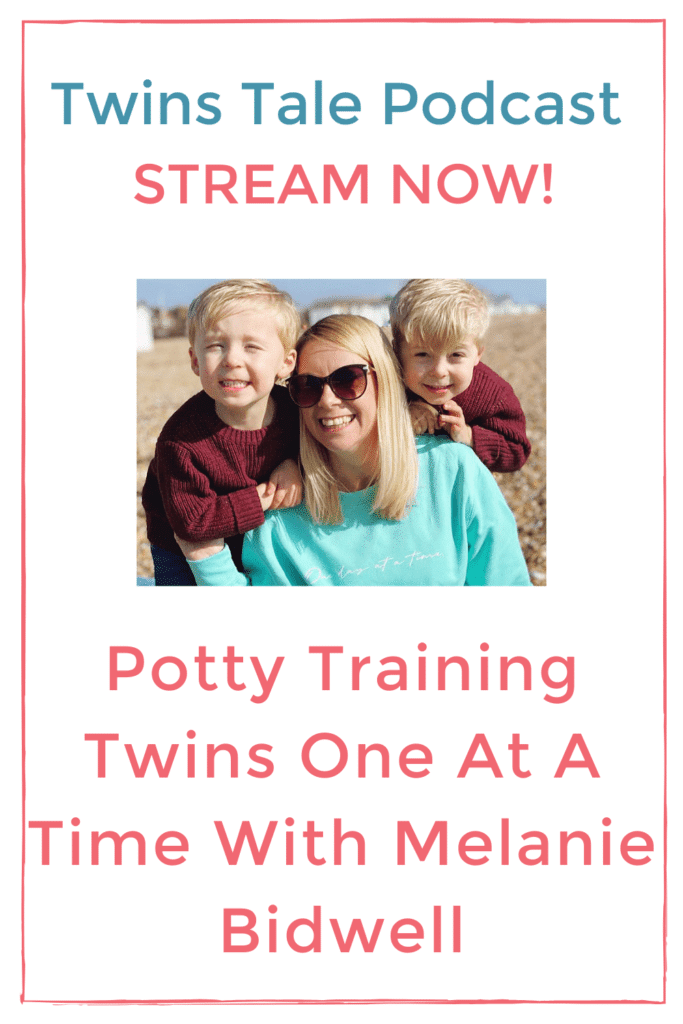 ---
Expecting twins or know someone who is? Don't miss out on our LIVE Online Expecting Twins Class