Hey gang, listen up! We've got a great article for planning your twins nursery. Learn why investing more now on your twins nursery furniture can save you money in the long run sponsored by our friends from Milk Street Baby!
How investing in your twins nursery now will save you later
Planning your twins nursery is a delicate balance of form and function. You may be tempted to blow your entire baby budget on nursery furniture that is super adorable and perfect for babies (and only babies). Stop right there! We want to make sure you're getting more for your money. You can still get the twins nursery you always wanted that will last you well beyond the baby years. If you are a smart shopper, you'll choose quality furniture pieces that will last you through your twins' entire childhood.
The key is to buy timeless furniture pieces that will last and design your nursery theme around them with trendy accessories and fabrics. Choosing furniture that will stand the test of time with a classic "timeless" look will save you big bucks in the long run. You won't need to buy new dressers, bookcases, and nightstands every 5 years.
Pick items that you can see in your future
I know it's hard to do when your babies aren't even born yet, but try to envision what their room will look like in 5, 10, and 15 years down the line. Will the larger furniture pieces you're buying for their room NOW, such as dressers, nightstands, and bookcases, still look great when they are teenagers? Make sure you're choosing pieces that will not only be stylish years from now, but will also hold up against the heavy use from twins.
Think about how these pieces will be used in the future. Perhaps investing now in one dresser per baby will be a good investment down the line, so you don't have to choose who gets it later when they eventually want their own rooms.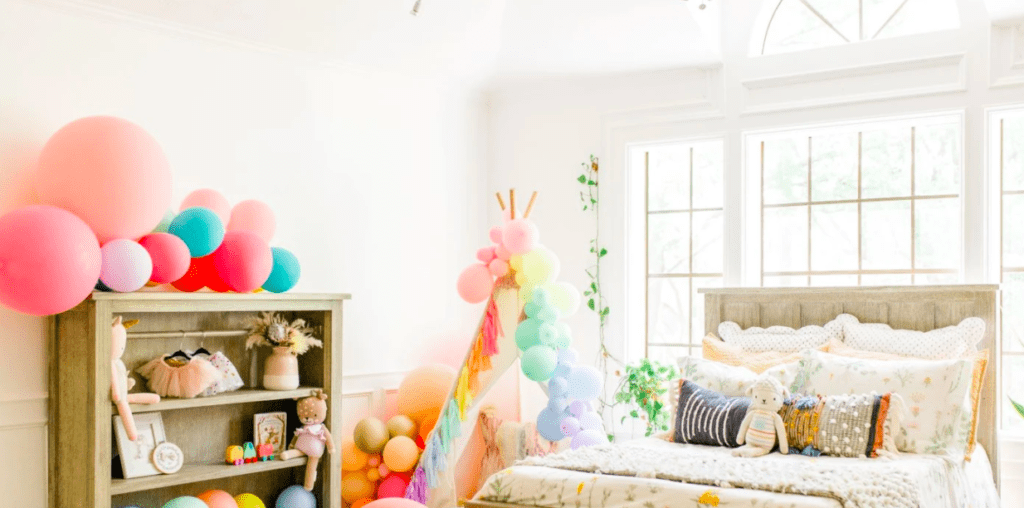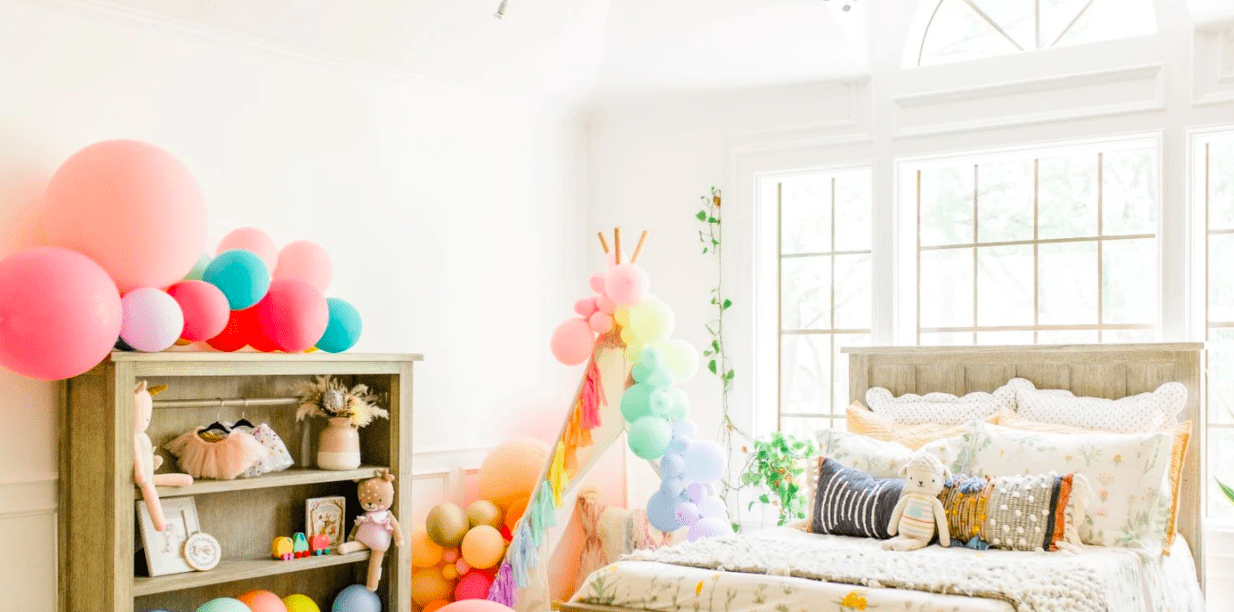 Let people be generous and get you the good stuff
Don't be afraid to add baby furniture to your baby registry when planning your twins nursery. Very often, family members and groups of friends will go in on a more expensive gift together. The people that love you want you to have the very best for your babies. Put the items you truly want on your registry and let your guests decide for themselves how much they want to spend.
Include a gift card option on your baby registry for the furniture store, in case individuals want to contribute toward furniture but can't do a whole piece.
If you start to feel guilty for your baby registry furniture selections, consider this: Grandma Joan will be thrilled to see the dresser she bought you every time she comes to visit. And if that dresser lasts your kids well into their teen years, she'll always have something to brag about!
Latest Posts
Choose neutral colors
Neutral colors are best when you're investing in children's furniture. If the big pieces are neutral, such as off-white or light grey, they can always be paired with pops of color from accessories. Think an adorable pink lamp or a rainbow throw rug. As your kids get older and start to have preferences for pop culture themes, such as Star Wars or Barbie, those timeless furniture pieces will blend right in with their themed bedspreads, posters, and collectibles.
Invest in sturdy pieces
As kids grow, you might want to redecorate or move furniture around, and sturdier pieces will hold up longer. Furniture made from real wood (not pressed wood) is heavier and sturdier, making it less likely to cause problems with tipping and falling apart. STILL, ANCHOR ALL ITEMS! But even with less expensive items, when anchored, the anchors can pop out of pressed wood.
? COUPON CODE ALERT!? Use the code TWINIVERSITY for 10% off any purchase at MilkStreetBaby.com. Valid through December 31, 2021. (Note: this coupon is not stackable with other offers)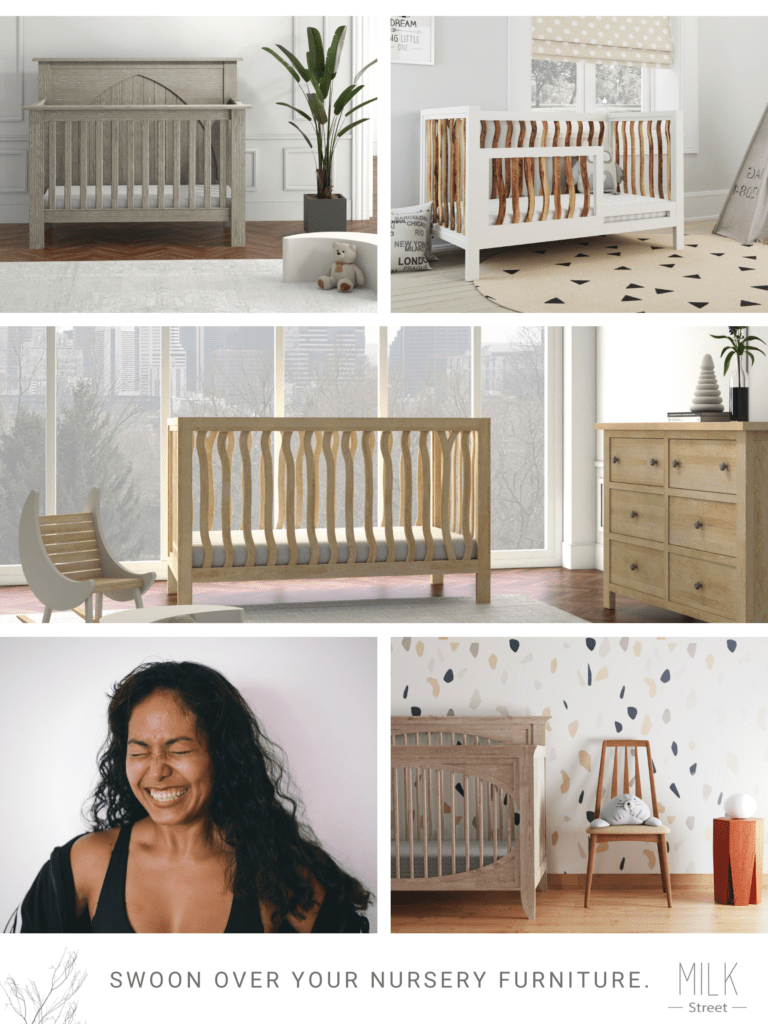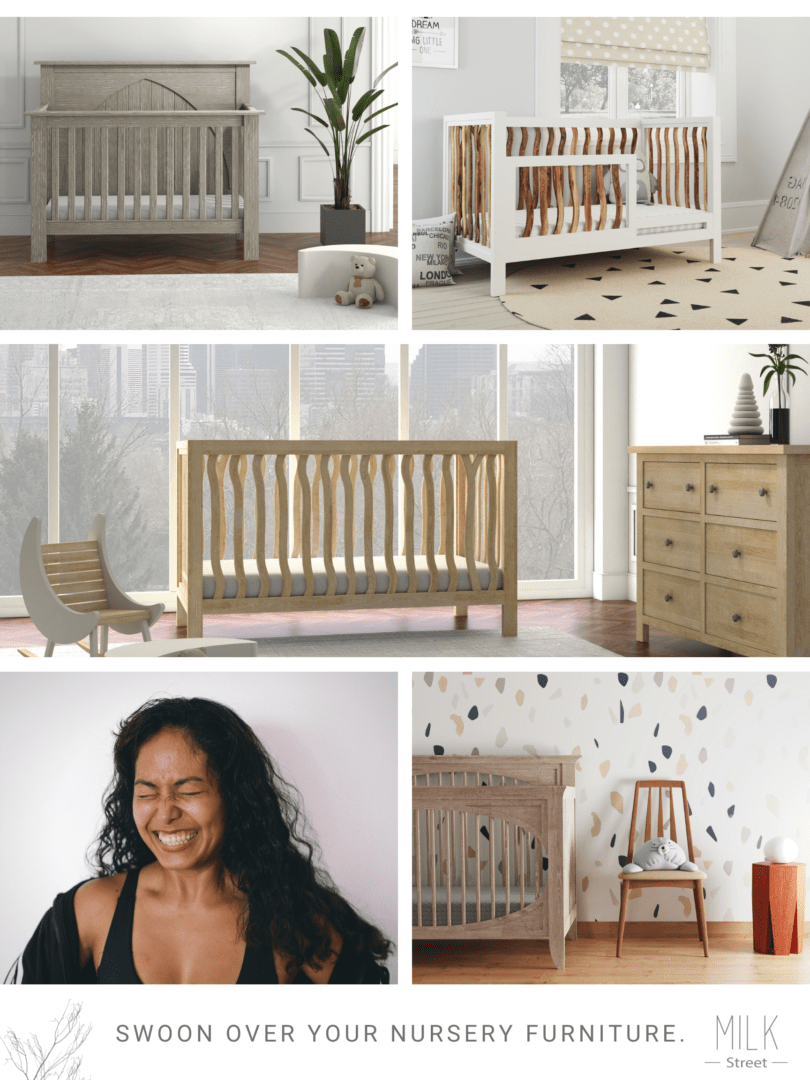 Milk Street Baby nursery furniture
Milk Street's mission is to create a furniture line with a vision that's classic, clean, and safe for your baby and the world we live in. Each piece is trend-forward, subtly different, and innovative.
Milk Street Baby offers a wide array of products to create your perfect twins nursery that will truly last for years to come. You may even be sending your kids to college with these pieces! Milk Street has you covered with…
cribs
dressers (both 6-drawer wide and 5-drawer tall)
nightstands
changing trays
hutches that convert to bookcases
toddler bed conversion kits
adult bed conversion kits, and
toddler-sized rocking chairs and ottomans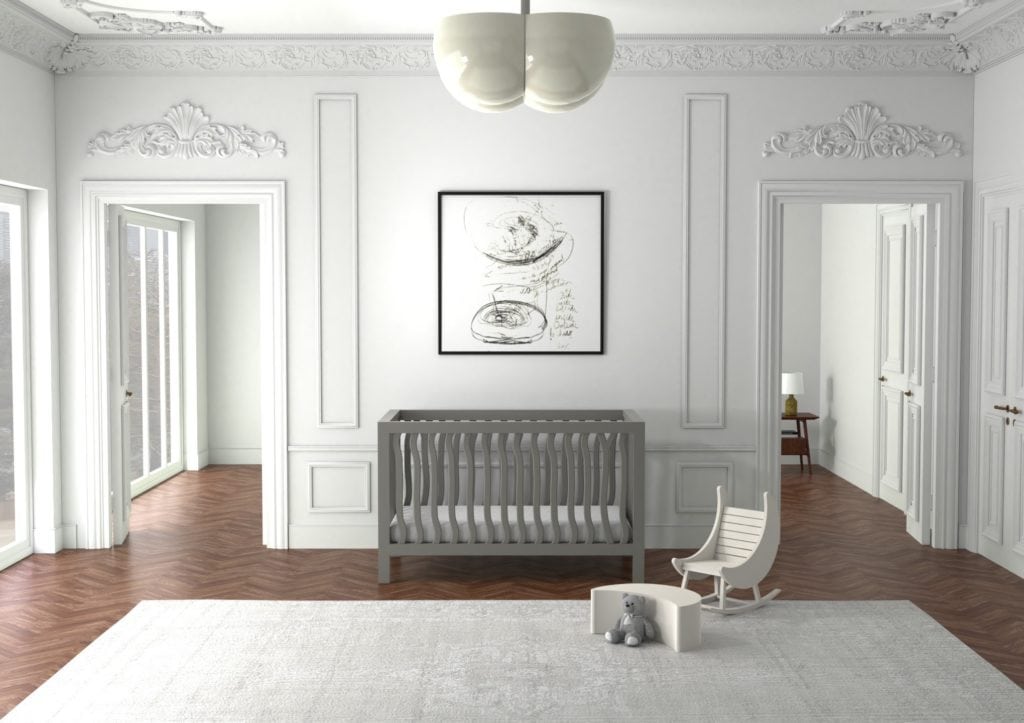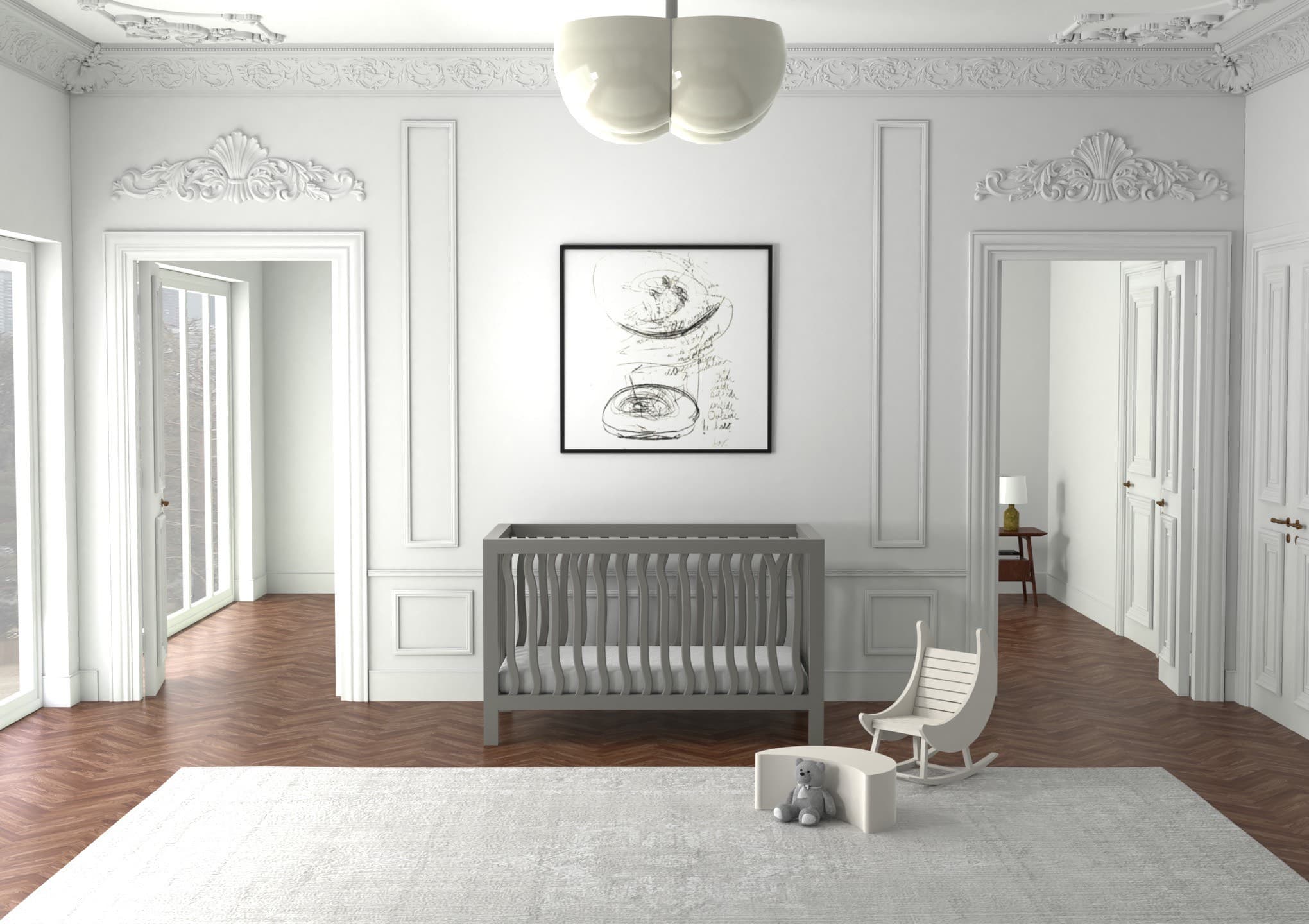 Milk Street Baby furniture offers unique features
Milk Street furniture includes unique features that make raising your children as comfortable and stress-free as possible:
Under-mount lights and drawer lights for convenience during late-night feedings
Finished back panels, screwed on and painted, with no staples
Self-closing, soft-touch metal glides to reduce noise and keep tiny fingers safe
All cases come with levelers and are corner block reinforced to improve overall stability
USB port and outlet on all nightstand to charge your phone or warm a bottle
Natural cedar dust catchers on dressers to keep clothing protected and reduce dust
Extra deep, super sturdy, dovetail drawers to maximize storage space and longevity
Reinforced slat joints for added stability
Anti-tip hardware comes standard on all dressers, cases, and hutches
Velvet lining on all changer tops and hutches to protect the tops of your dressers
Hutches that convert to bookcases for additional functionality and come standard with LED light; separate base with feet is included for a full conversion
Milk Street Baby safety standards
All Milk Street products surpass even California's high crib safety standards.
Their team of experts stay current with the ever-changing, safety standards in the juvenile industry, reviewing any new legislature being considered by CPSC and ASTM.
Each finish they use is Greenguard Gold Certified. All their finishes have minimum phthalates and a low VOC.
All their pieces are handmade, ready to ship, and fully stocked.
Start shopping now at MilkStreetBaby.com and use the code TWINIVERSITY for 10% off through December 31, 2021.