Nat chats with interior design Kathy Kuo about twin nursery design tips for expecting and new parents of twins. Kathy is the founder and CEO of Kathy Kuo Home, an online home furnishings retailer and interior design company where you can find some of the best baby and kids' brands on the market, as well as book top-tier interior designers to help you love where you live.
Today's episode is sponsored by Kathy Kuo Home. Use the code KKHTWINS15 for a 15% discount – some exclusions apply. And don't miss some spectacular savings opportunities on Black Friday & Cyber Monday!
Featured image (above) courtesy of Kathy Kuo Home; photo by Halli MaKennah
Got Alexa? Just say "Alexa, play the Natalie Diaz podcast" to listen to the most recent episode of our podcast.
Are you getting a small nursery ready for your twins? Learn our tips!
Click below to stream the podcast directly on this post, or click here to subscribe and download to your phone on iTunes. Please consider leaving us a review on Apple Podcasts to help other twin parents find us!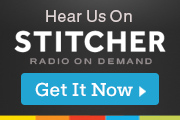 Twin Nursery Design Tips with Kathy Kuo Home
---
Need more support? Start your Twiniversity Membership today here.
Kathy Kuo is the founder and CEO of Kathy Kuo Home, a recognized TV personality, and a celebrated interior designer. Published in the press as an international guru within the home and lifestyle space, Kathy has an unmatched eye for curating, sourcing, and designing luxury furniture and homewares. Today, she continues to develop the fastest growing online platform in the home and design industry. Kathy has 20+ years of experience in the home industry and now serves as a speaker and activist for female entrepreneurs. It is her mission to support women to intentionally grow and scale value-focused teams. She is also a mother-of-two who enjoys traveling, cooking, playing piano, and spending time with loved ones in her free time. Visit KathyKuoHome.com or follow them on Facebook, Instagram, and Pinterest.
Check out this hanging growth chart for your twin nursery that can be moved around. Hanging Growth Chart for Kids Bedroom
Be sure to download the Design Home app for iPhone and iPad today!
This Astronaut Twin Comforter is just amazing and can work for either a boy or girl room.
Do twins need two cribs?
We will always defer to your twins' pediatrician when deciding if your twins can share a crib. Sometimes that is just necessary due to space. If that is the case and the doctor okays it, we recommend that you put your twins to sleep with their heads close together and their feet away from one another.
Twin parents often put their babies in separate cribs when they begin to roll over so they do not interrupt each others' sleep.
Should twins share a nursery?
Whether or not your twins share a nursery is entirely up to you. Some families prefer their babies have their own space while other cherish the convenience of having them in the same place at night for midnight feedings.
How do you set up a nursery for twins?
Plan ahead
Decide on furniture first
Accessorize the room
Make a comfortable space for feeding and rocking
Organize small items like clothing and shoes
When should you start doing the nursery?
It is best to plan ahead when you can. When you are pregnant with twins, the last thing you should be doing is putting the crib and glider together in your 8th month. Try to get these things finished as you head into your 3rd trimester.
Are you planning your twins' nursery? Learn what not to do when designing your twins' nursery here
Subscribe for FREE to our other podcast, the Twins Tale Podcast, giving you an inside look at feeding schedules, sleep struggles, and all the highs and lows of raising twins from birth to college age.
---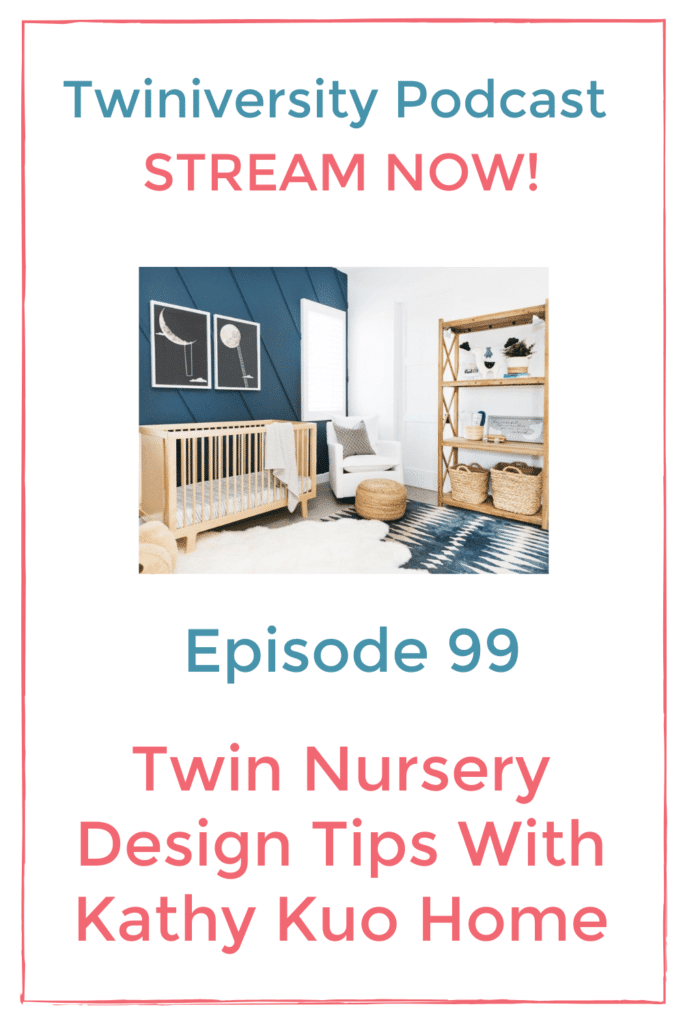 One of the most fun parts of a twin pregnancy is creating fun, warm, and functional twin nursery ideas. Check out this post about nursery planning.
Expecting twins or know someone who is? Don't miss out on our LIVE Online Expecting Twins Class
Contact Us
EMAIL community@Twiniversity.com
VISIT Twiniversity.com for tons of free twin tips!
FOLLOW us on Facebook, Instagram, Pinterest, YouTube, and Twitter.