Last updated on September 26th, 2023 at 09:06 pm
If you are in the market for a dual baby monitor, then you are in the right place! Not sure what features you need? Do you want WiFi? No WiFi? Both? Keep reading as we break down the best dual baby monitors on the market.
When it comes to baby monitors, there are so many options that choosing one can be very overwhelming. But for parents of twins, selecting a monitor can be even more challenging because you need something that allows you to have eyes on both babies at once. We've done the research for you and compiled a list of the best dual baby monitors on the market to help make your selection a little bit easier.
Before we get into the models, here are a few things to consider when making your selection.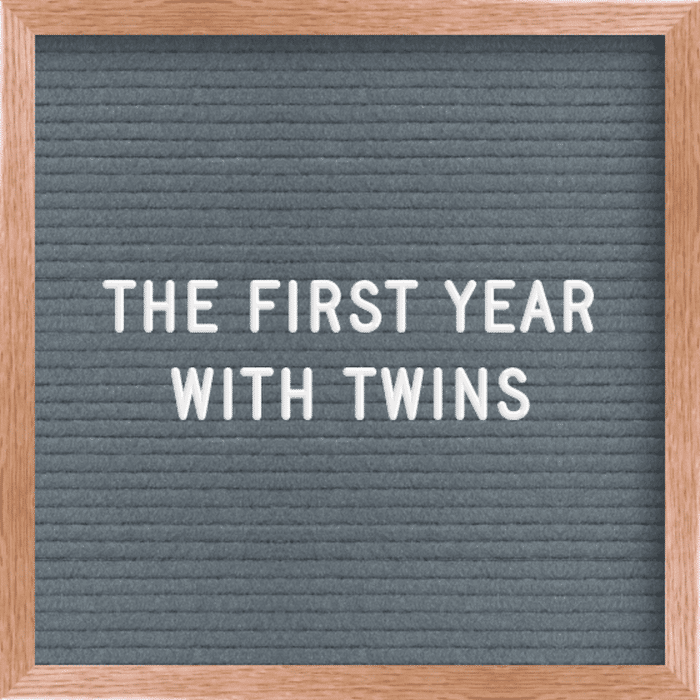 Stressing out with your infant twins? Let us help! Learn what to expect in the first year with twins, including tips, tricks, and advice from real twin parents who have been there. Click here to learn more… and while you're at it, check out our twin parent coaching services and Twiniversity shop!
Features to consider in dual baby monitors
WiFi or no WiFi?
You'll need to decide whether you prefer a WiFi or non-WiFi monitor. WiFi monitors offer the convenience of remote access through your smartphone. It's like baby surveillance on the go! However, they may come with a slight time delay and potential security concerns (like all internet-connected devices). The security of a baby monitor with WiFi depends on several factors, like the manufacturer's security measures and network password strength.
Non-WiFi monitors offer real-time monitoring without the lag and are more secure from hacking. However, you are limited to the "range" of your monitor for viewing. So, a basic monitor will do the trick if you're just looking to peek in on your twinnies while chilling at home.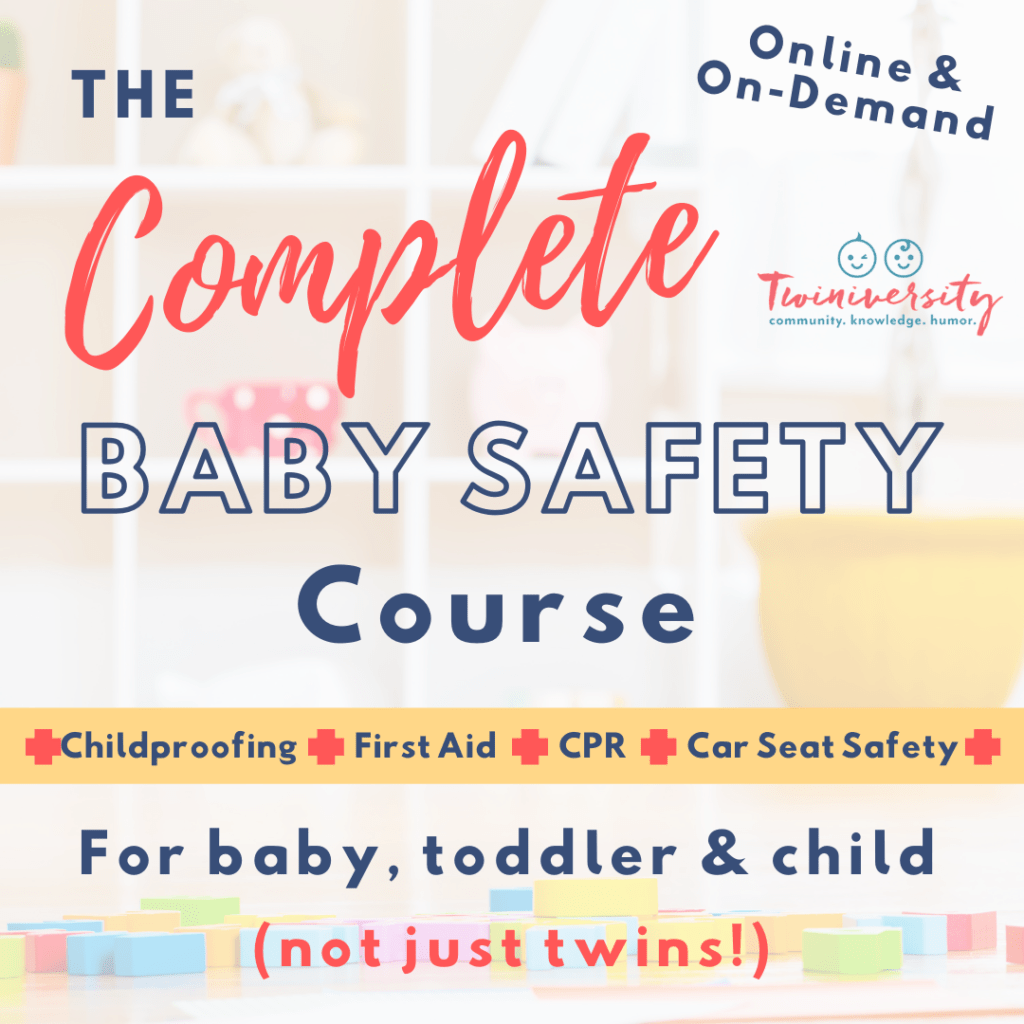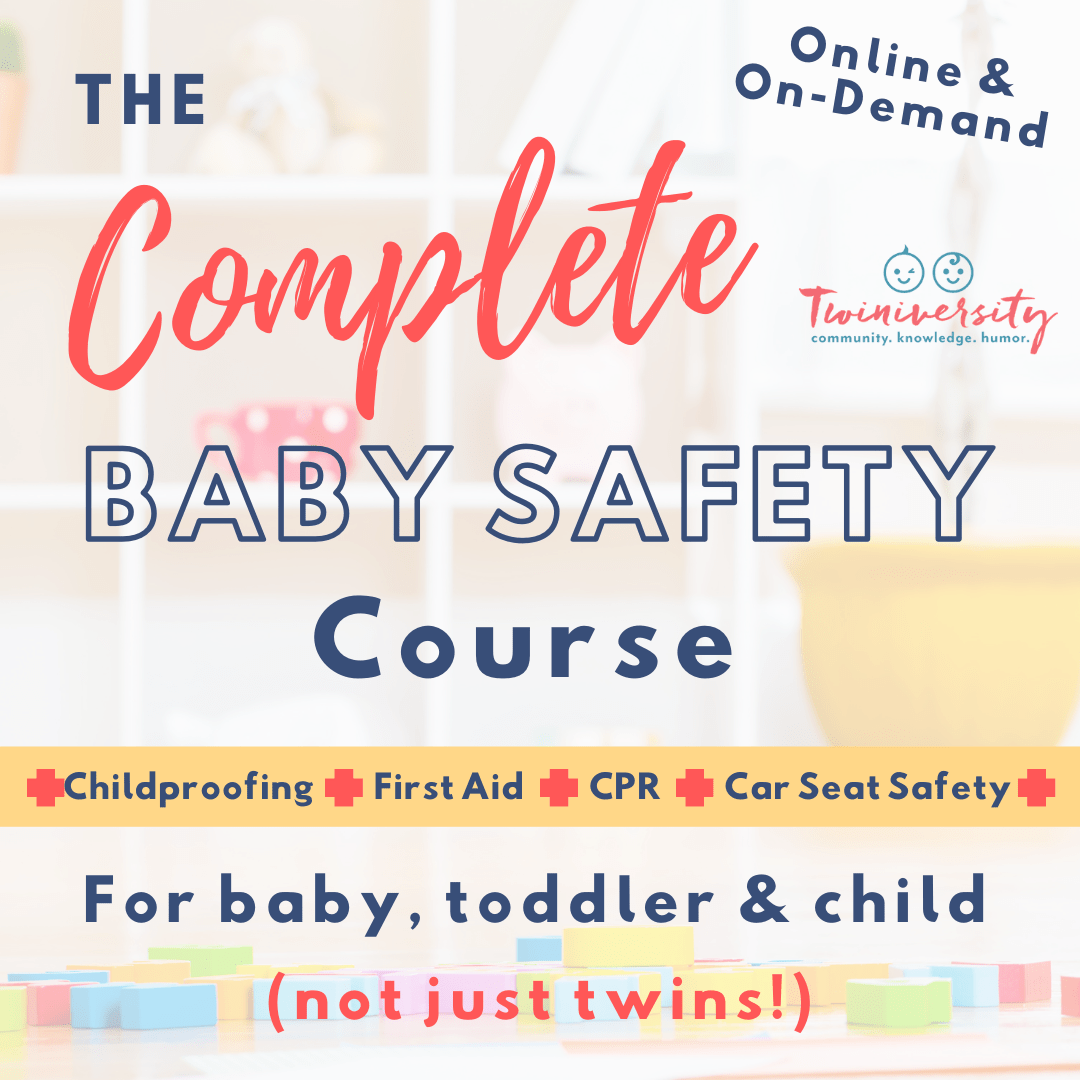 Need some baby safety training? Take the Twiniversity Complete Baby Safety course, offered on-demand. Includes video modules on infant, toddler, and child CPR, first aid, and common medical ailments, plus car seat installation and safety and childproofing your home. Click here to learn more!
Battery life
Battery life is a critical factor to consider, especially on the parent unit. You want a monitor that will last through the night and provide peace of mind, so you're not rushing to recharge it. Nothing is worse than going to check on the babies and finding out your parent unit has a drained battery.
Range
The range is important if you choose non-WiFi or prefer to use the parent unit. Most monitors we mention below have a range of 900-1,000 feet. This is really important because you'll want to move freely around your home without worrying about losing your signal.
Now, let's get into the best dual baby monitors out there!
The best dual baby monitors
Motorola VM75 5.0″ Video Baby Monitor – Two Camera Set
Motorola is a brand we all recognize, making it a reputable selection. This specific model, the VM75, has a large 5" display screen and two cameras, making it one of the best split baby monitors. Each camera can oversee the entire room with the tilt and pan scan capabilities and zoom in on your babies to get a better view. The wireless range is impressive at up to 1,000 feet with five hours of rechargeable battery life. As an added bonus, it has cool features like two-way talk, room temperature monitoring, and five pre-loaded lullabies and sounds to soothe your babies to sleep.
Click here to purchase
VTech VM350-2 Video Monitor
VTech is known for its cool tech toys for kids, but they also have fantastic baby monitors. This model, in particular, is super handy because it offers split screen viewing with two cameras. With a 1,000-foot range, you can chat with your twins from any spot in the house using the built-in talkback intercom or serenade them to sleep with some lullabies and gentle sounds straight from the baby unit. But the real winner? With just one charge, the battery power lasts up to 12 hours of video streaming and 21 hours in audio mode.
Purchase here.
Leapfrog Remote Access 5″ Smart Video Split Screen Baby Monitor
This dual monitor from Leapfrog has all the features you've come to expect in a top-of-the-line monitor – two-way talk, wide angle viewing, temperature and humidity sensor, soothing sounds and lullabies – and more! It's definitely an underrated baby monitor. For starters, you can watch both babies on the 5-inch, 720p HD color parent unit with a long-lasting 15-hour battery or view remotely on your phone with the app (this one is WiFi compatible).
Unlike most monitors, the dual monitor from Leapfrog has color night vision, allowing you to see your twins clear as day and in color in the black of night. Then, enhance your babies' sleep environment with a sound and light profile recommended by the experts at WeeSleep. Speaking of experts, in the app, you even get access to free professional advice and videos provided by WeeSleep™ and LeapFrog to help assist in the growth and development of your babies.
Purchase here.
VAVA Baby Monitor with Split Screen
When asking moms of multiples what their favorite baby monitors are, VAVA is undoubtedly the top choice and is mentioned with raving reviews every single time. The camera is crystal clear at 720p and moves with full angle mobility, easy zoom, and autofocus. The battery lasts all day long (18 hours in audio-only mode and up to 10 hours in audiovisual mode) with a range of up to 900 feet. Have kiddos in addition to the twins that you want to keep an eye on? Or plan to in the future? Our favorite feature about the VAVA dual monitor is that it allows you to connect up to four cameras, making it the perfect choice for a growing family.
Click here to purchase
Moonybaby Split Screen Baby Monitor
The Moonybaby Split Screen dual monitor has all the monitor features we just can't live without! Temperature display, night vision, impressive range, two-way talk, built-in lullabies, etc. But this one is non-WiFi, meaning it's private and secure, and you don't have to mess around with connectivity or app installation issues. Our favorite feature about the Moonybaby dual monitor is its split screen mode and "scan mode" that automatically switches between cameras every 10 seconds – great for a closer look!
Click here to purchase.
BabySense 5HD Split Screen Monitor
The BabySense 5HD split screen monitor is another dual monitor that moms rave about. The Babysense baby video monitor is all about top-notch streaming quality, a secure connection that hackers can't touch, and super clear video and audio. Need to comfort the twins from another room? This monitor has built-in lullaby sounds and white noise, or you can use the two-way talk to sing or talk to your baby. Plus, it's got a range of up to 900 feet in open spaces, and it'll give you a heads-up if you wander too far.
Purchase here.
Hubble Connected Nursery Pal Connect Touch Twin
The Hubble Connected Nursery Pal Connect Touch Twin takes the basic monitor features up a notch. The 5HD interactive touchscreen doubles as an interactive tablet for entertainment with games, videos, and storybooks, so it can be repurposed as your twinnies grow. Yes, you read that right – it's a tablet! WiFi use is optional on this monitor, which is great if you change your mind on WiFi use. If you do use the app, it alerts you with motion, sound, and temperature detection alerts. But the best feature? The two cameras are wireless and portable, so you can conveniently take the cameras from room to room.
Purchase here.
Nanit
It doesn't get smarter or more connected than the Nanit. Every year, Nanit receives awards (from Parents, Wirecutter, What to Expect, and Babylist, to name a few) and was our 2020 Twinnie Awards pick for its smart technology with sensor-free breathing motion monitoring, sleep efficiency tracking, and analytics while still sporting all the traditional features you love. And it's now the only smart baby monitor to offer split-screen functionality on their app! There is no separate parent unit; all you need is your phone. The downside? The price tag. This is the most expensive monitor of the bunch, and to take advantage of the technology, you'll also need to purchase their wearable band or sleepwear.
Click here to purchase.
Ultimately, the best dual baby monitor for you will depend on your specific needs, preferences, and budget. Consider the features that matter most to you and your family to make the right choice for keeping a watchful eye on your twinnies.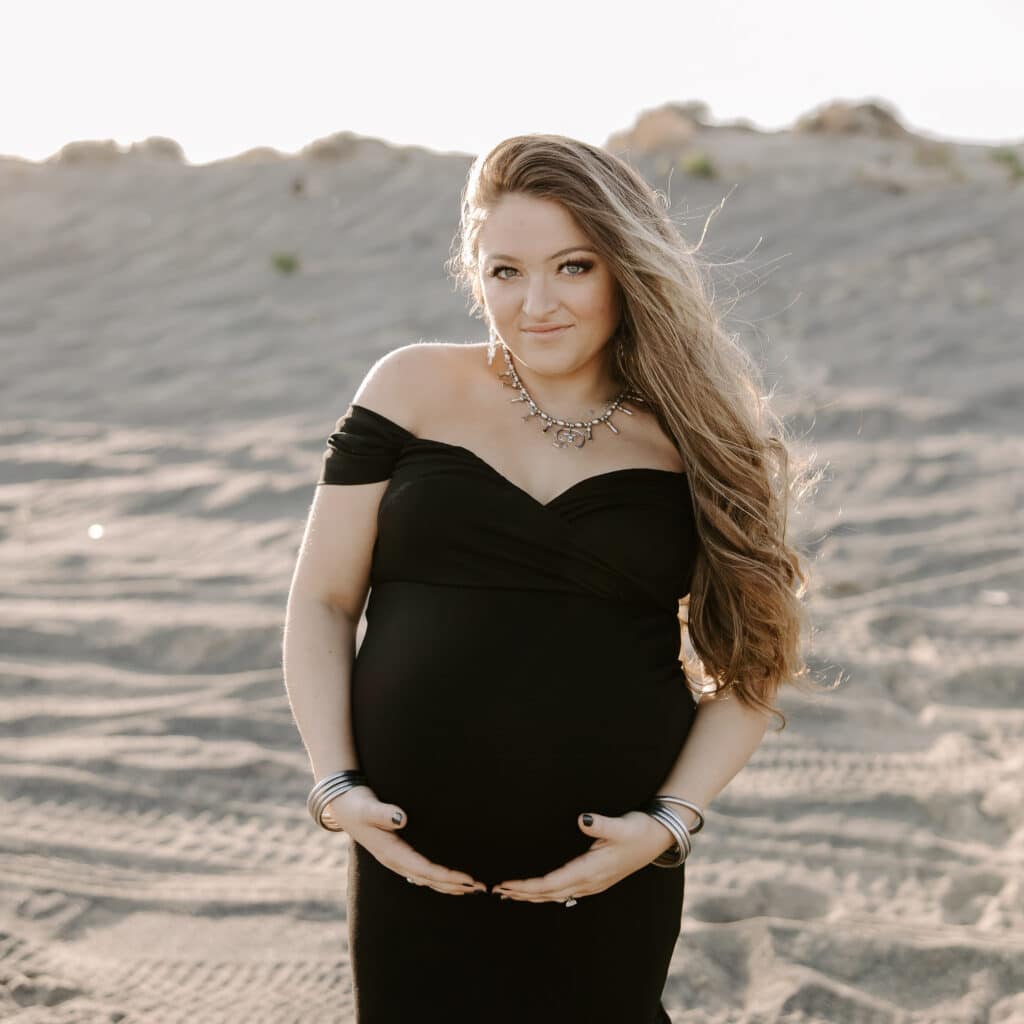 Kylee Burleigh lives in Washington State and effortlessly juggles multiple roles while embracing the chaos of a vibrant family life. With a Bachelor's degree in communications, she's a wizard at weaving compelling stories. When she's not busy wrangling words, Kylee is a dedicated wife with fraternal twin girls expected August 2023, adding a delightful twist to her already bustling life. She tackles a full-time communications job, provides stellar marketing services to clients and is a contributing writer to Twiniversity. In her rare moments of respite, Kylee embraces holistic living and immerses herself in thrilling outdoor escapades like hiking, hunting and tearing through the wilderness in her trusty side-by-side.
Latest Twiniversity Articles