Cold weather means bundling up your littles, so you're going to want to find the best winter hats for kids. We've done our research, and have found what we believe are the best winter hats this season. Read more below.
My mom always told me to wear a hat in the cold because I lose 80% of my body heat through my head. For years, even as a young adult I believed her. Although technically that statement is actually false, for babies and toddlers it is actually true. Babies and toddlers typically have a large head compared to their body size, allowing for more heat to be lost. So when it's cold outside, do as your mother said, and put a hat on your kids' noggin.
Ready to start shopping for hats? We've got you covered! Here is our list of the best functional and stylish winter hats for kids of all ages.
Best Winter Hats For Babies (up to 18 months)
When shopping for your littles, the best winter hat is one made from super-soft materials with ear flaps to keep ears covered and warm. For infants, a hat with a chin strap is always a good choice…less chance of falling off, being pulled off, and being lost!
Snow Plaid Bomber by Brimmz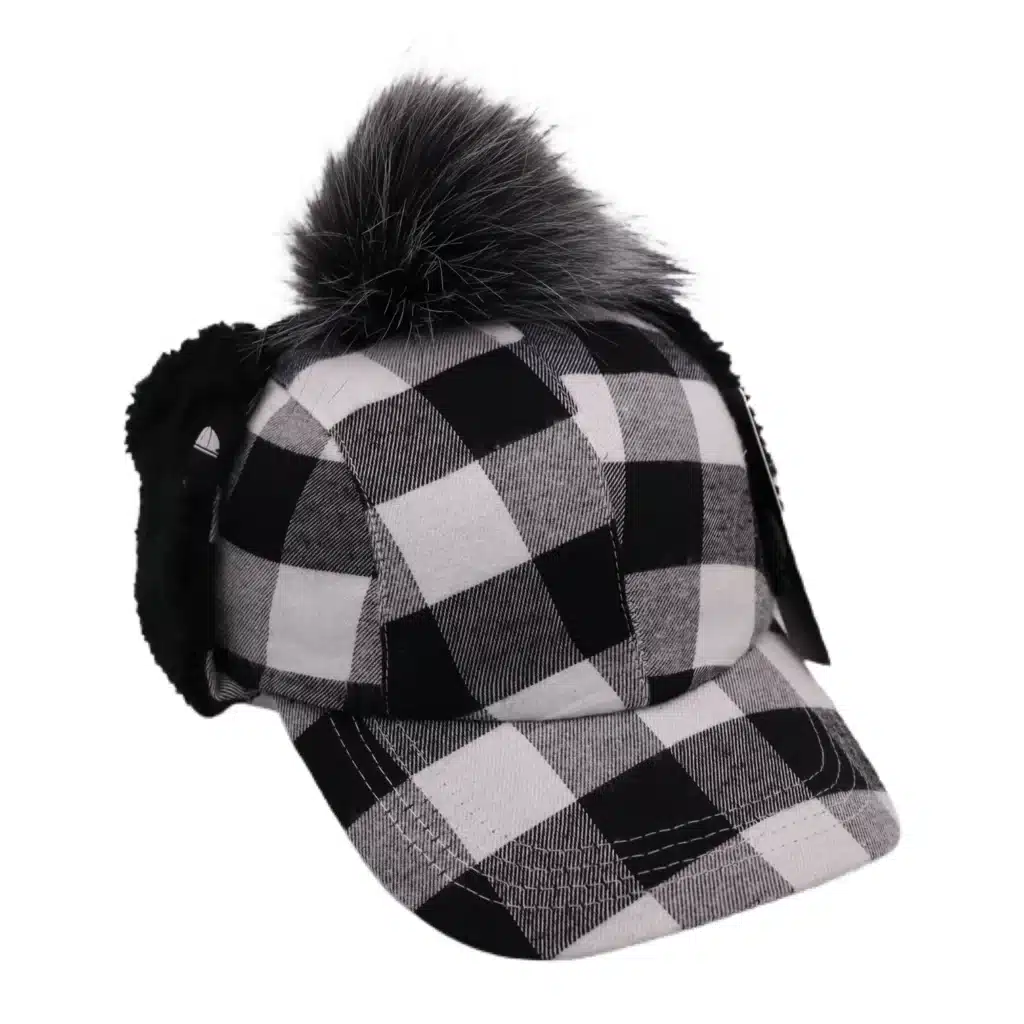 This buffalo plaid bomber cotton hat is the best hat to keep your babes warm, plus they are ADORABLE! The earflaps are lined with wool and straps on each side with two buttons to snap the flaps up when needed. Complete with removable gray/black faux fur pompom on top.
To purchase, click here.
Knit Balaclava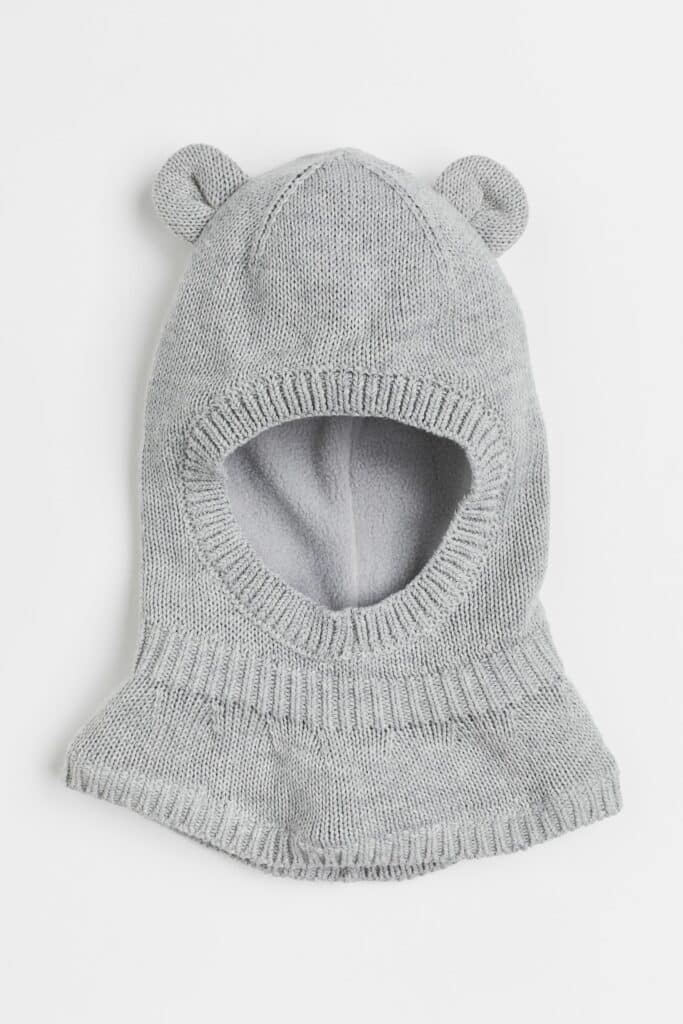 When extra coverage is needed, or when the kids prefer a strap-free hat, a balaclava is a great option. This pullover hat is made from a stretchy soft cotton blend, with a plush fleece- lining for an extra layer of insulation against the cold. The longer style also covers the neck, for even more warmth and comfort.
To purchase, click here.
The North Face Bear Suave OSO Beanie
The North Face Kids Bear Suave Oso Beanie is a no-frills winter hat. But it doesn't need the frills, because it's made by The North Face. That alone makes it one of the best winter hats for kids. This beanie will give your kids the warmth they need from the cozy raschel fleece and hook-and-loop chin strap, but also has a cute bear ears detail. Plus, it is machine washable.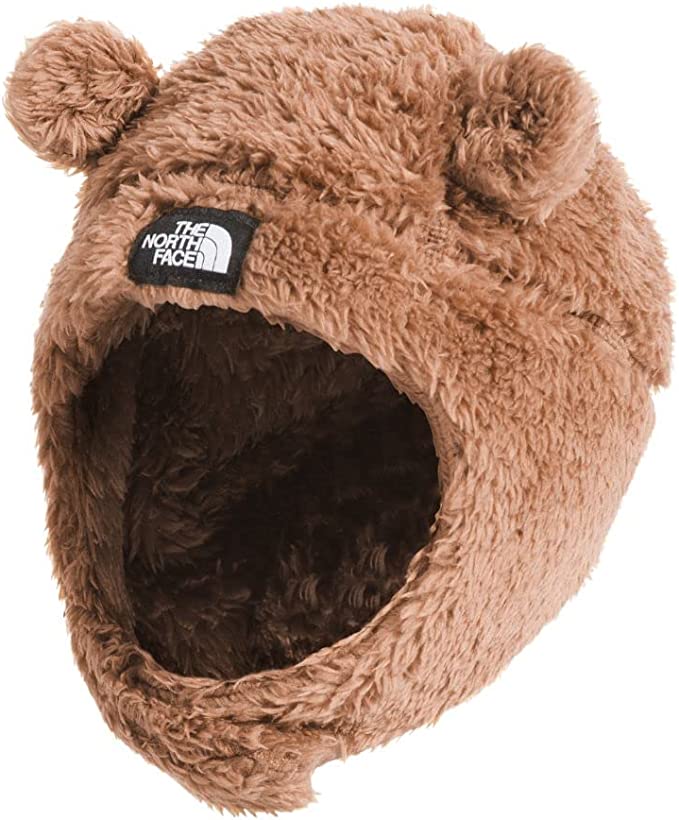 To purchase, click here.
Best Winter Hats for Toddlers (up to 4 years old)
As your children get older, ideally a chin strap is not needed (they are actually hard to find for older kids) so style can come into play more. But remember to choose function or fashion when picking a winter hat for your kids.
Carhartt Watch Hat Beanie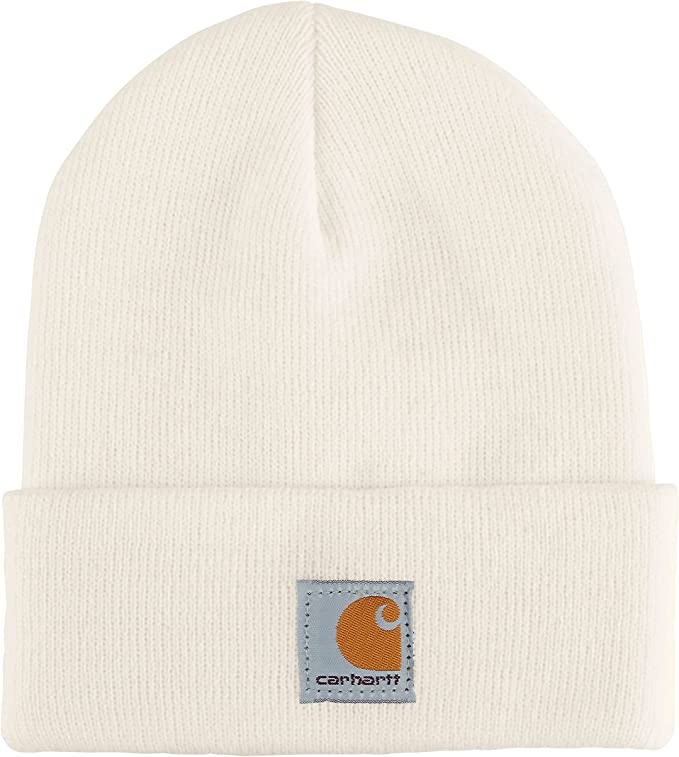 Carhartt's warm and winter-approved Watch Hat is a popular choice for both kids and adults because of its simplicity, fit, and array of colors. This is a beloved beanie by many celebrities, due to the mommy and me capability; find a cute beanie for yourself, and get your mini-me one to match! Carhartt beanies are made in the USA from 100% acrylic materials, making them stretchy, durable, and warm.
To purchase, click here.
Home Prefer Skull Beanie Cap with Earflaps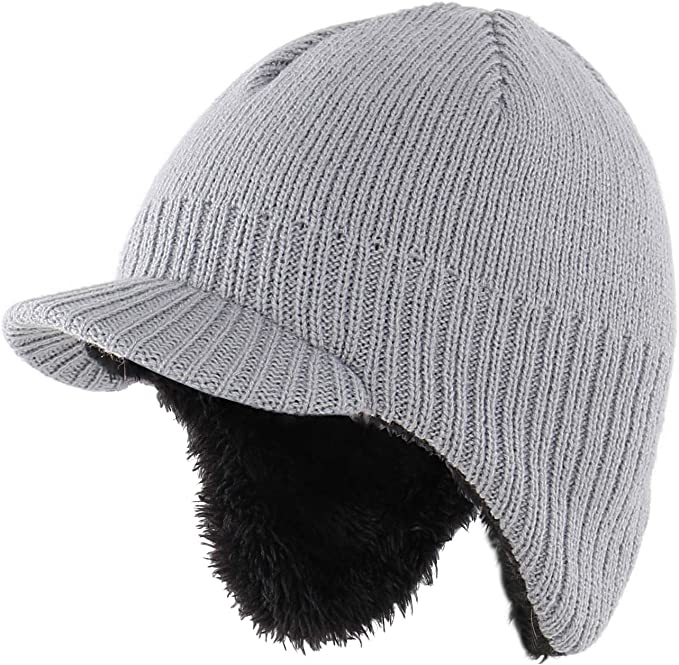 The Home Prefer Skull knit beanie is soft and lightweight. Made of stretchable acrylic yarn and is a comfortable fit for both girls and boys. With this winter hat, you get extra warmth with the faux fur inside and extended sides to keep ears warm, but without the discomfort of a chin strap. A great winter hat for everyday use.
To purchase, click here.
Lands End Kids Trapper Hat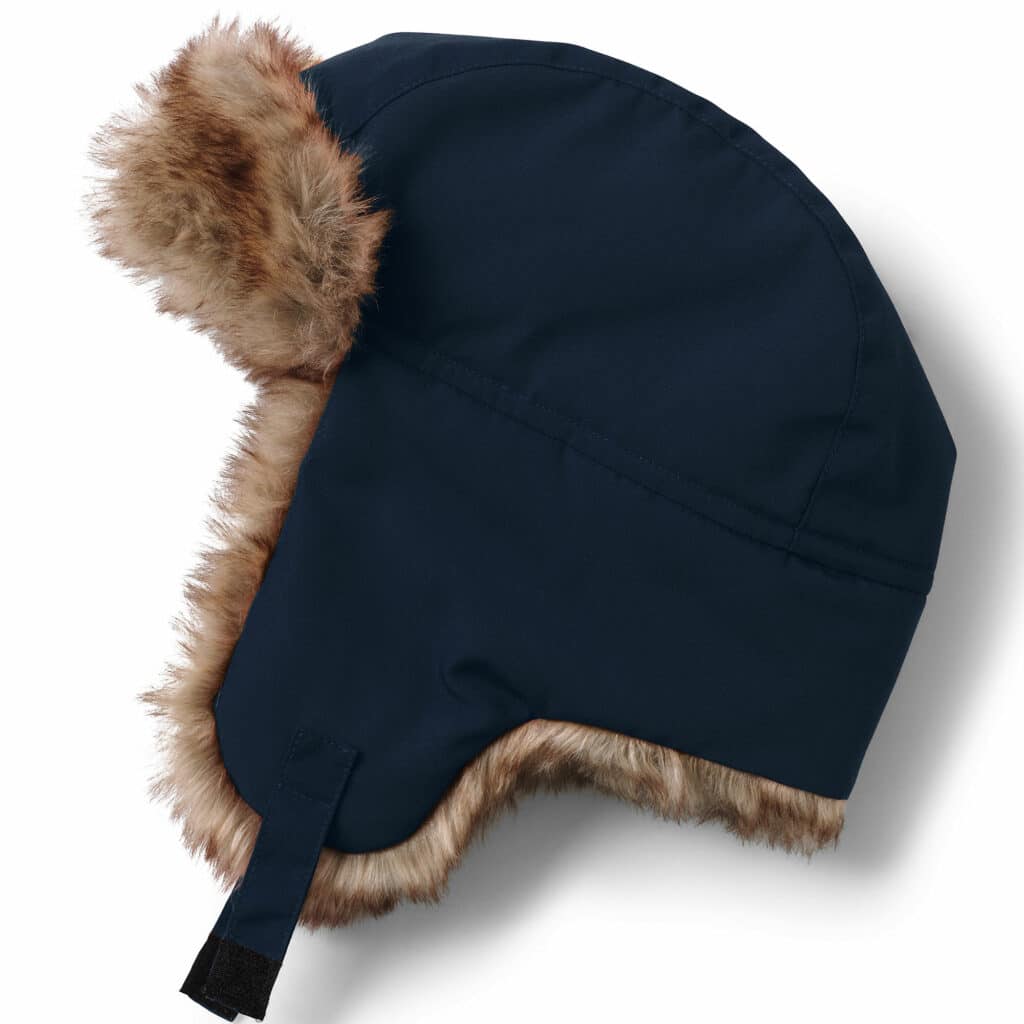 The Lands End Kids Trapper hat sheds the wet stuff, keeps their noggin and ears warm, plus adjusts for a secure fit. The faux fur lining provides warmth, while the 100% polyester shell is wind and waterproof making this winter hat both functional and stylish.
To purchase, click here.
Twiniversity Tip: start putting hats on your kids at a young age (I'm talking still in the hospital young). The more your kids wear hats the less they will want to pull them off.
Best Winter Hats for Young Kids (5 to 7 years old)
When your kids hit elementary school, they will have an opinion on the hat they will be wearing. Prepare yourself for this! Luckily, there are plenty of functional and fashionable winter hats for all boys and girls.
The North Face Kids' Forrest Fleece Trapper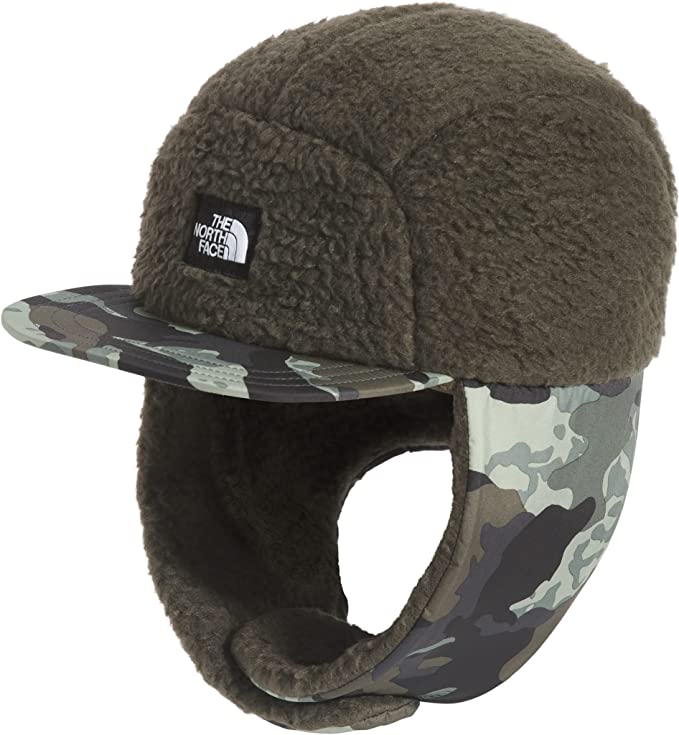 Blustery winds and cold weather are no match for warm fleece and WindWall™ technology in the brim and ear flaps of the Kids' Forrest Fleece Trapper. Complete with a Shock Cord toggle on the back for an adjustable fit. Plus it is The North Face brand so stylish goes without saying.
To purchase, click here.
Funky Junque BeanieTail Beanie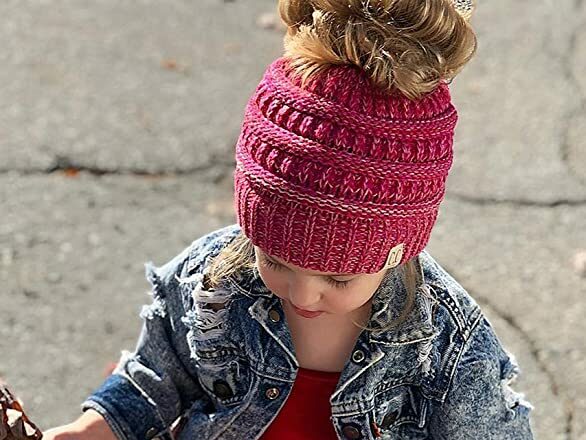 This winter hat looks like a classic-style beanie but actually has a unique ponytail hole. Wear this beanie tighter around the head for a high ponytail or bun, or slouchy for a lower ponytail. The BeanieTail is warm and made of 100% acrylic with a durable and stretchy elastic band to adjust to any size or style of hair. This beanie is Machine wash on a cold, delicate cycle and hang to dry.
To purchase, click here.
Home Prefer Aviator Style Beanie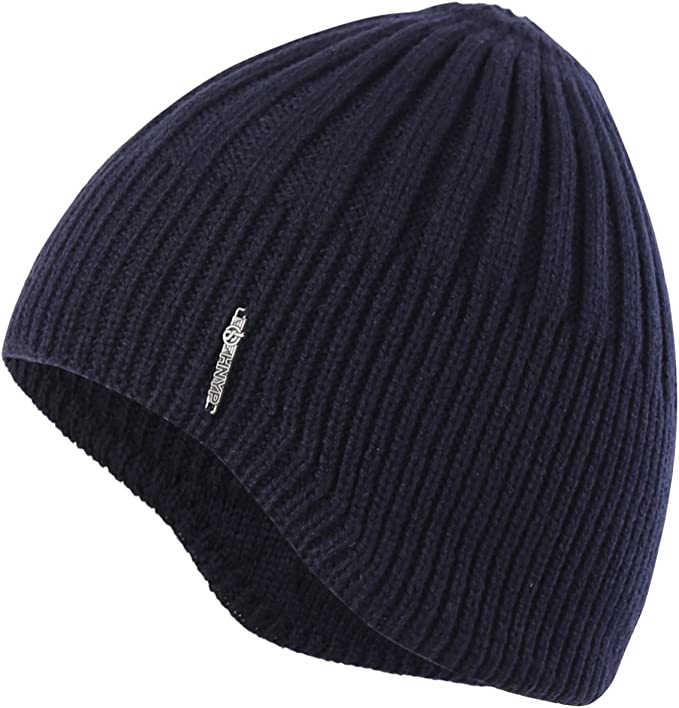 The Home Preger Aviator beanie is made of 100% acrylic yarn with double-knitted layers to keep your kids warm and comfortable. This beanie is stretchy and durable and provides great coverage from the extended ear flaps.
To purchase, click here.
With winter officially approaching, make sure you send your littles out into the freezing depths of ice and snow with a warm hat upon their heads (oh, and coats, gloves, and boots).
Latest Twiniversity Articles