I dream of staying up way too late, watching the movie I want, sleeping in, eating without feeding someone else, having a full conversation without being interrupted. Before my husband and I had kids we spent most of our time together. When we weren't working we were together. We hiked, we watched TV, we went to dinner, the movies, we spent good quality time together learning about each other, making memories, laughing, and we loved it. We genuinely enjoyed our time together and looked forward to these times.
Fast forward two houses, seven cars, four kids, and 15 years later that alone time and quality time together has become much more difficult to come by. Our dinners now consist of toddler twins that hate their high chairs and picky older children. Our hike now includes a double stroller, planning, and patience that doesn't allow for much bonding or intimacy.
When was the last time you went away alone with your significant other without your children? The last time you did something fun and exciting? My husband and I rarely finish a conversation at home let alone get any quality time together.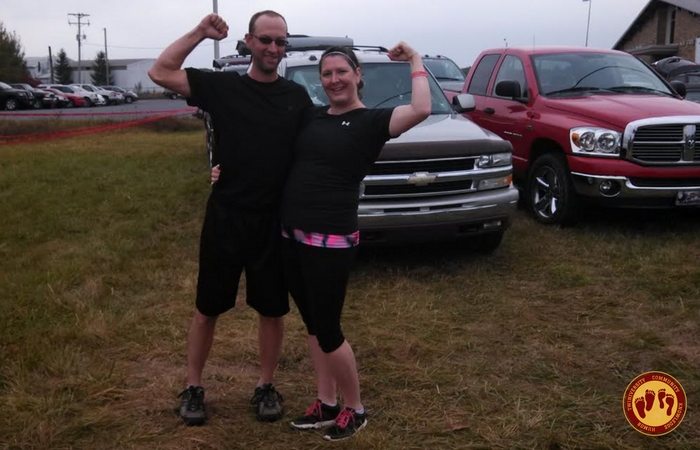 Life tends to get in the way of spending time together. Good quality alone time that helps keep the bond of your relationship strong and growing. My husband and I were on a great path of rediscovering each other and growing together as parents of two older children. We were out of diapers, car seats, no more pre-planning and strollers. Then life happened and our twins entered our life. In an instant we were back to no sleep, late nights, diapers, bottles, etc. Along with our toddler twins there are endless trips to the school for band practice, softball practice, homework, dinner, mowing the lawn, taking out the garbage. I think you get the picture. You may even be envisioning your own home and life.
For the past several years my husband and I have made a conscious effort to get away at least one time a year along with no children. This takes some planning and scheming and budgeting but we do it and it is amazing. You don't have to take a 10 day trip to Atlantis or a two week tour of Italy, but you need to get away!
Find the Spark
Getting away alone gives you time as a couple to reconnect in ways that you may have forgotten. The jokes that you used to laugh at now make you cringe at home, but spending uninterrupted time to rediscover what made you fall in love with you partner in the first place. Fan the flames that are already there to keep your fire going.
Reconnect and Rediscover
Getting away from the house together gives couples the chance to catch up with each other beyond the daily how was work, what do you want for dinner chats. You get to really catch up on what is going on in life and maybe even find the connection you have been missing out on or interest that you thought were gone forever now that you are busy with your family life.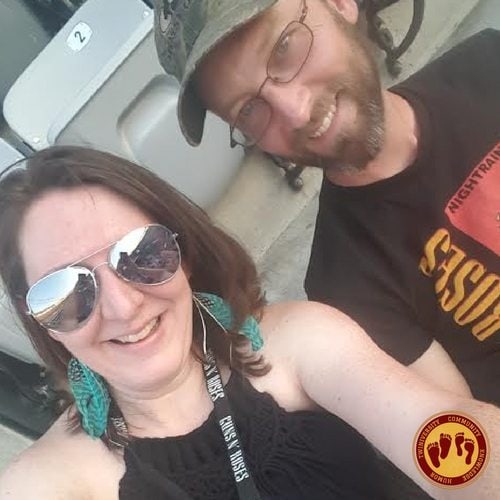 Let Your Hair Down
Do something crazy! Go live on the edge and do something fun and maybe a little even out of character that you can't normally do with you kids in tow. Go skydiving! Take a wine tour. Go on a hike. Go clubbing or dancing. Go eat a fancy dinner where you don't have to cut up someone else's food.
Sometimes my husband and I have very different ideas of what to do to have fun. We keep a healthy mix of both of our interests and are starting to enjoy each other's activities more. In the past we have done a hardcore mud run as a couple. We have also many concerts ranging from Guns 'N Roses to Luke Bryan.
Netflix and Chill
Seriously though….lay in bed as long as you want wearing whatever you want watching whatever you want on TV. Watch a movie with adult language that you've wanted to see for a year but couldn't because your children are always around. Our twins don't sleep well which means we don't sleep well and my husband typically is up by 4:30 for work so we rarely get to snuggle in the morning.
When we go away we love to sleep in. Lounging in our room and drinking coffee uninterrupted until we are ready to get out bed and sometimes we don't at all.
Talk and LISTEN
I am the worst at putting my partner on the back burner. I get so frustrated because he isn't helping when I clearly need it but what I'm not seeing is how disappointed he is that he can't help. I have learned to ask my husband how he is feeling about raising our twins. I have learned to really LISTEN to what he is saying and not just acknowledge that he responded. Getting away from the craziness in our house gives us the chance to talk and listen to each other.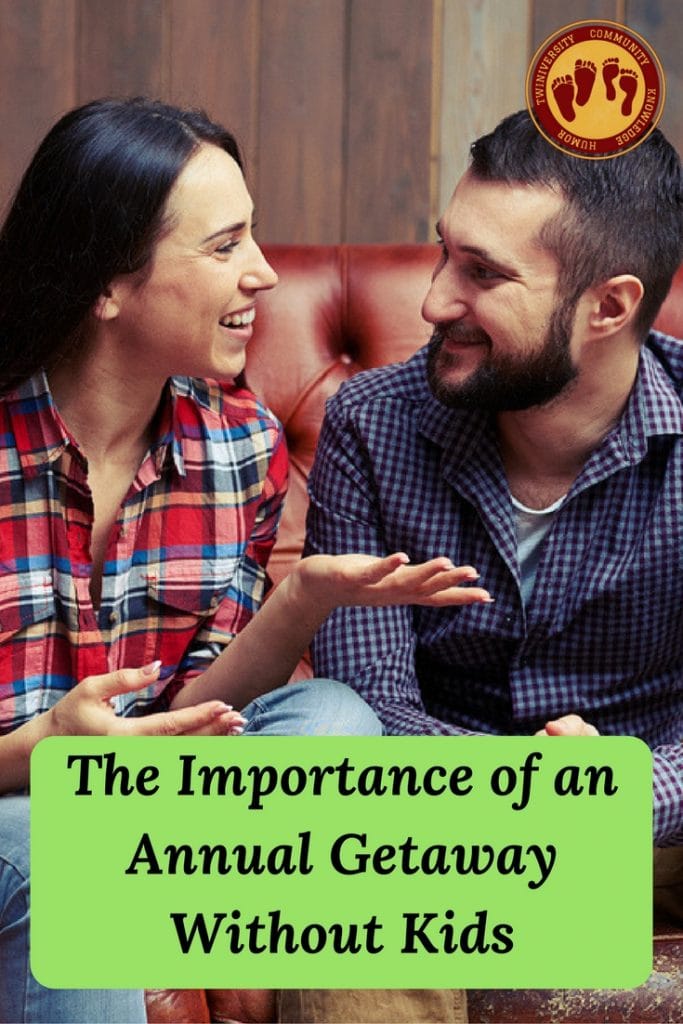 The most important part of getting away isn't where you go or what you do it is about spending time together and making the best out of the time you have. My goal in 2017 is 12 dates in 12 months and one annual getaway alone. I am looking forward to making the new year our best year yet!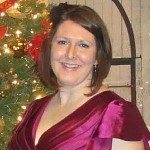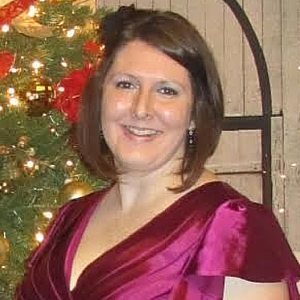 Carrie English is a mother of four who lives North Central Pennsylvania along with her husband, Jason. Her children range from age 12 to her one year old toddler twins. She is a full-time working professional, sleep deprived lover of coffee, hugs, and her family. She credits her strength to her amazing family and her faith.
---
Related Articles
---
The rate of twin births has risen 79 percent over the last three decades, and continues to increase. A mom of fraternal twins and a national guru on having two, Natalie Diaz launched Twiniversity, a supportive website with advice from the twin-trenches.
What to Do When You're Having Two is the definitive how-to guide to parenting twins, covering how to make a Birth Plan checklist, sticking to one sleep schedule, managing double-duty breastfeeding, stocking up on all the necessary gear, building one-on-one relationships with each child, and more.
Accessible and informative, What to Do When You're Having Two is the must-have manual for all parents of twins.
---
Whether you're a twin parent in the big city surrounded by scores of resources, or a triplet parent out in the country with no one around for miles — our multiples parenting forums are for YOU! Sign up for FREE and connect with people who are just like you — parents of multiples looking for advice, parenting tips, or even just people to chat with who will understand what you're going through. Our forums are open to people all over the world and we offer scads of specialty rooms to find others who are going through the exact same thing as you. Check it out today!
---
Twiniversity is the #1 source for parents of multiples and we are growing faster every day!
Find us all over the web:
Or contact us by email at community@twiniversity.com