Disclosure: Disney covered expenses so we could write this post. Yes, we feel lucky to work with the most famous Mouse in the world.
The Twiniversity Mom Squad hit up Disney's Magic Kingdom when we were in Orlando for the JPMA show in April. Since we had gone straight from the baby trade show, I had babies on the brain. As we explored the Magic Kingdom, I tried to think of hacks to make lives easier for our Twiniversity community as you guys plan your next family trip to the parks. I'm happy to present 10 places at Walt Disney World's Magic Kingdom where you can breastfeed your twinnies and take a few moments to sit and chill, since sometimes the parks can be overstimulating for young children. Enjoy the magic!
Top 10 Quiet Spots at Disney's Magic Kingdom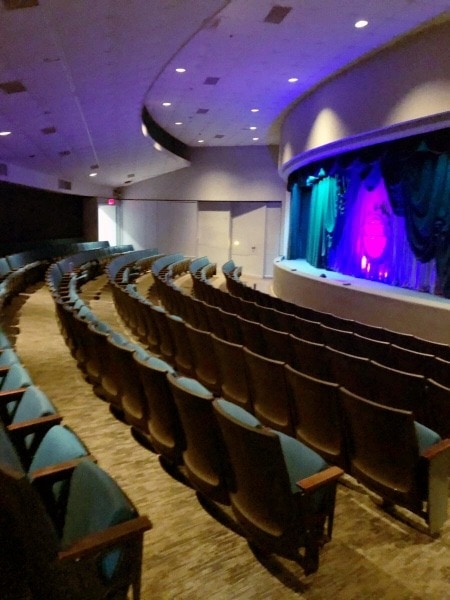 Carousel of Progress (Tomorrowland)—Walt Disney's Carousel of Progress ride takes you on a tour of the 20th century to see how technology and different inventions have changed and impacted our day-to-day lives. Walt Disney designed this for the 1964 New York World's Fair. This ride is inside a theater and there is never a line. The ride rotates through four different scenes and is 21 minutes total. It's absolutely perfect to escape the heat, nurse, or power nap in a dark theater. I have to admit I did leave the ride singing along to, "There's a great big beautiful tomorrow…"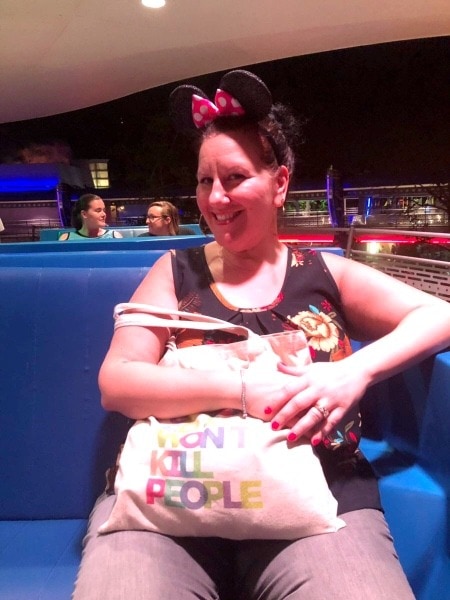 People Mover (Tomorrowland)–Located conveniently next to Carousel of Progress. This ride rarely has a line or it's very short and fast-moving. You sit and ride and get to view different attractions in the Magic Kingdom, including Cinderella's castle and the cool Progress City model in one of the inside portions of the ride. What I loved about this ride is that you can get a car to yourself and ride alone either with your nursing baby or tending to a screaming toddler. It's slower paced and a great time to relax while still enjoying the views of the park.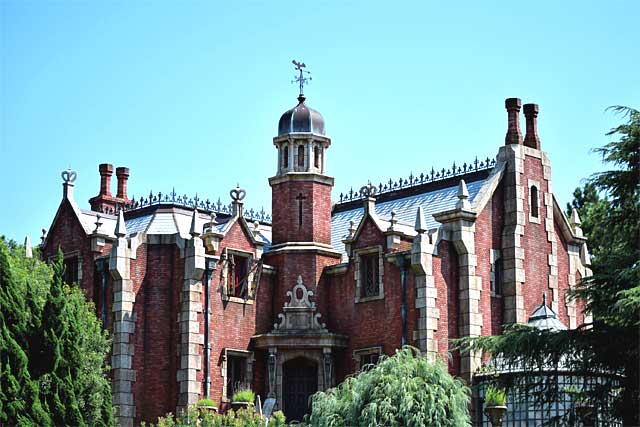 Haunted Mansion (Liberty Square)—This iconic ride is a park favorite to many Disney visitors both for the cool animatronics and special effects. This is considered one of Disney's "dark rides" because you ride on a buggy –which makes it another great place to breastfeed. I probably wouldn't take a toddler on this ride since it will most likely scare them (it used to really frighten me when I was young), but for Mama and baby, it's a great place to get some privacy and some A/C.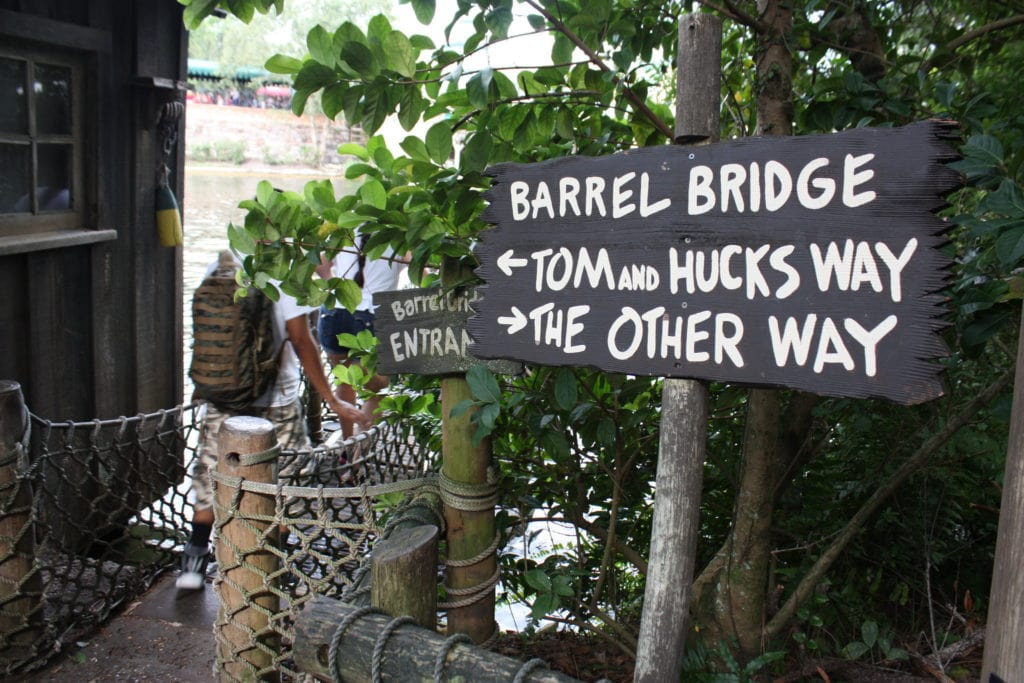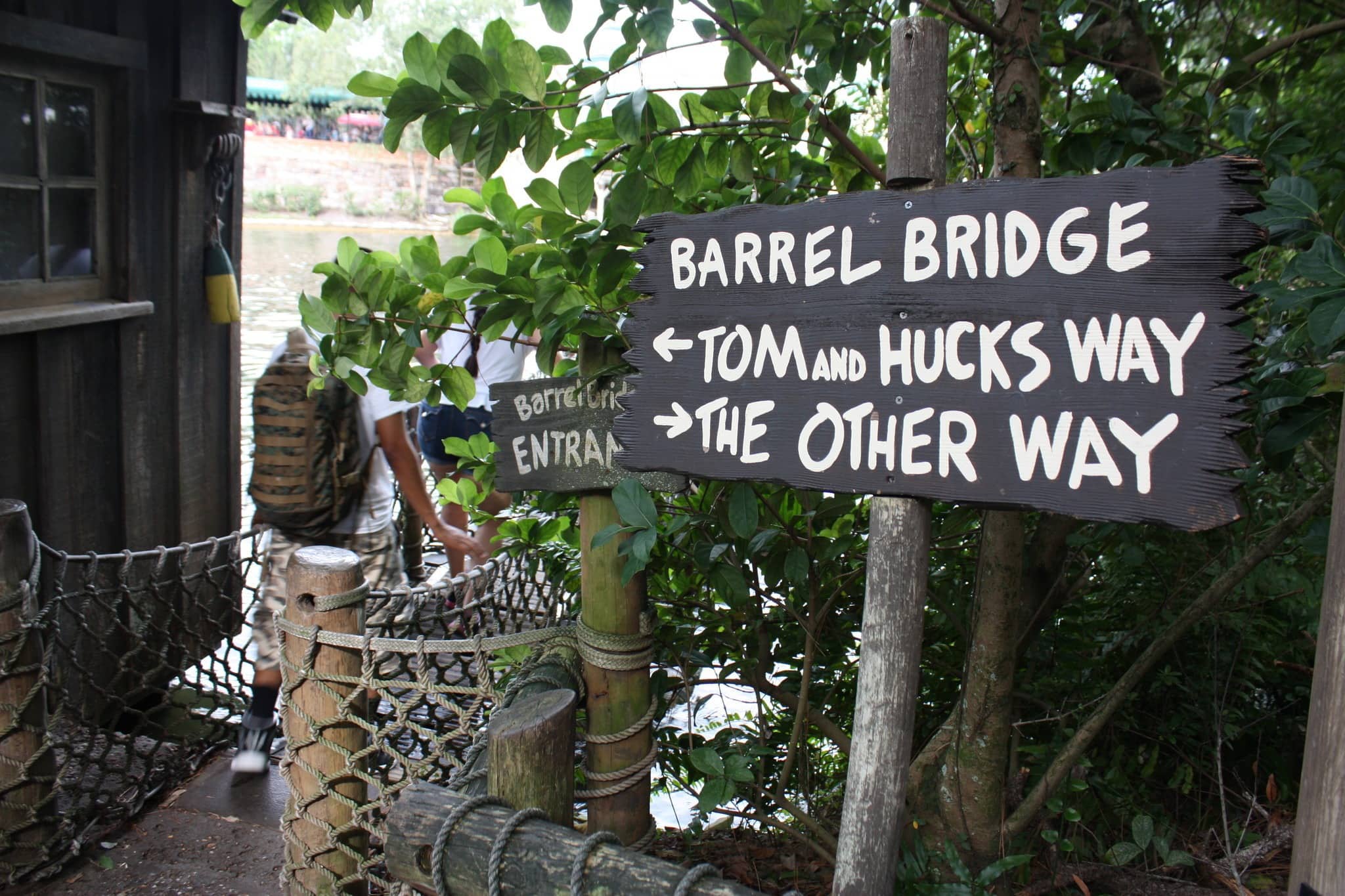 Tom Sawyer Island (between Liberty Square and Frontierland)—Don't miss out on the calmness of Tom Sawyer Island. You head over on a raft and arrive at an island covered in trees. There are lots of benches and the trees provide excellent shade. The best part about Tom Sawyer Island is that there are not a lot of people that carve out time in the day to catch the breezes and watch the riverboats float by. This is the perfect spot for a nursing Mom and children who just need a break from the hustle and bustle of the park.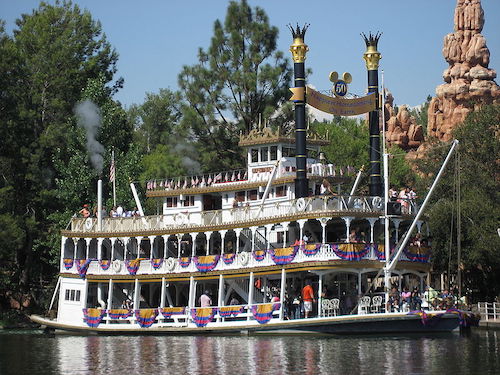 Liberty Belle Riverboat (Liberty Square)— Climb aboard the majestic Liberty Belle riverboat and enjoy a quiet and relaxing half-mile ride around Tom Sawyer Island. There are four decks with seating available on each deck, making this the perfect ride to nurse and entertain a toddler. During the ride, you'll encounter sights from the American Frontier including an early American settlement and a Native American village. The riverboat usually stops running around 7 pm so be sure to check it out earlier in the day.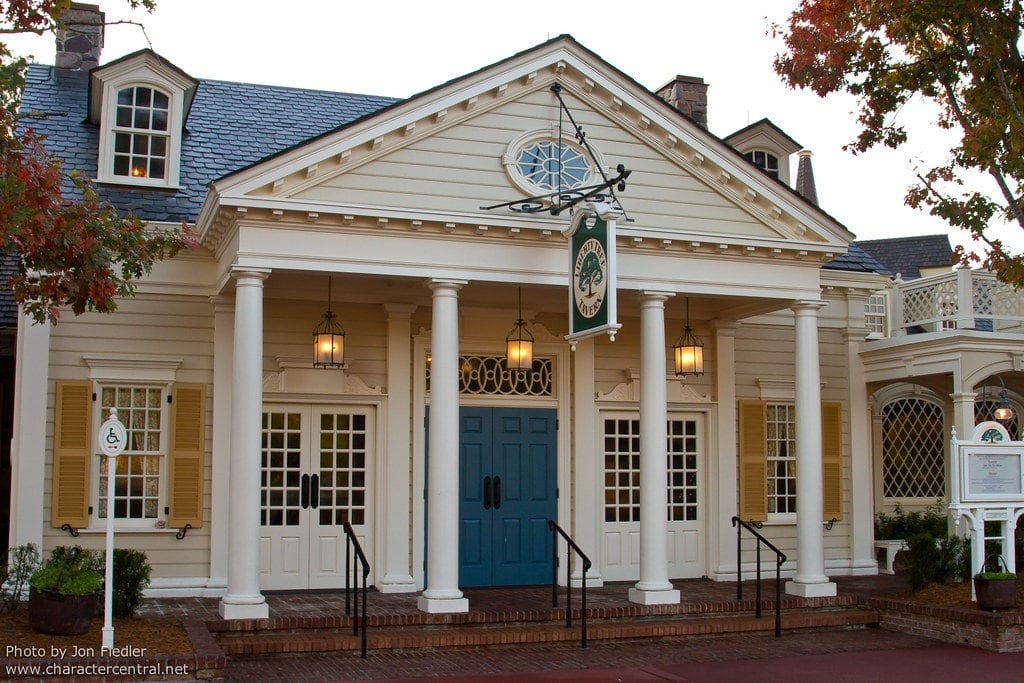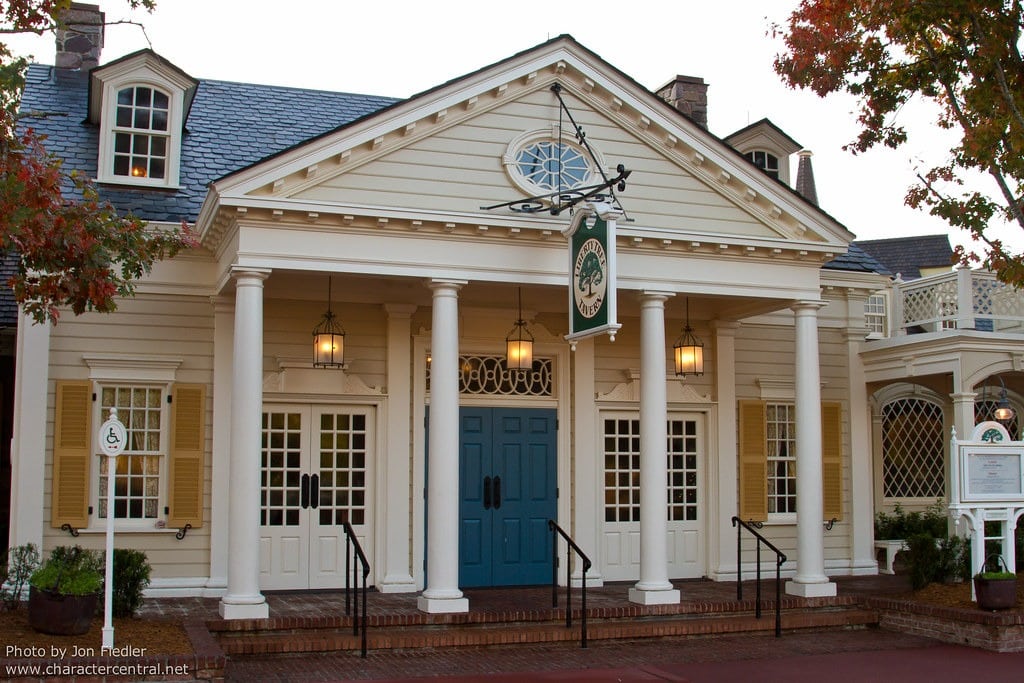 Liberty Tree Tavern (Liberty Square) – The perfect spot for family dinner—their burgers and fish and chips are great. The best spot in this restaurant though is upstairs in the second-floor dining room. Most families that make reservations for this sit-down spot are coming and going downstairs. But if you want some extra time and more privacy there are never a lot of people upstairs. You can breastfeed the babies and then afterward treat yourself to the Ooey Gooey Toffee cake which is delicious.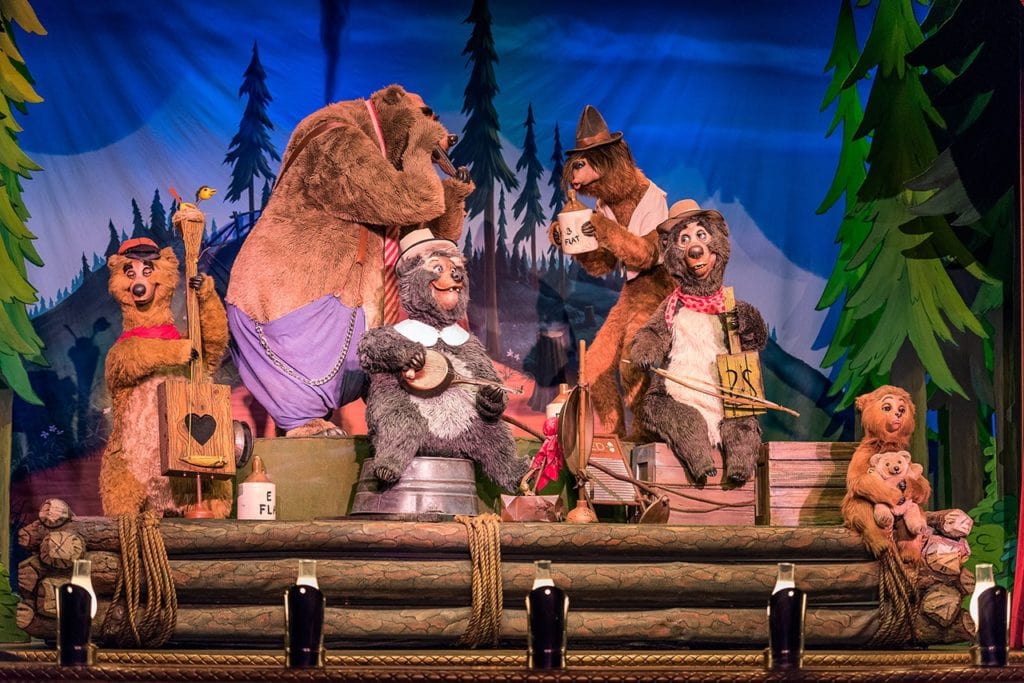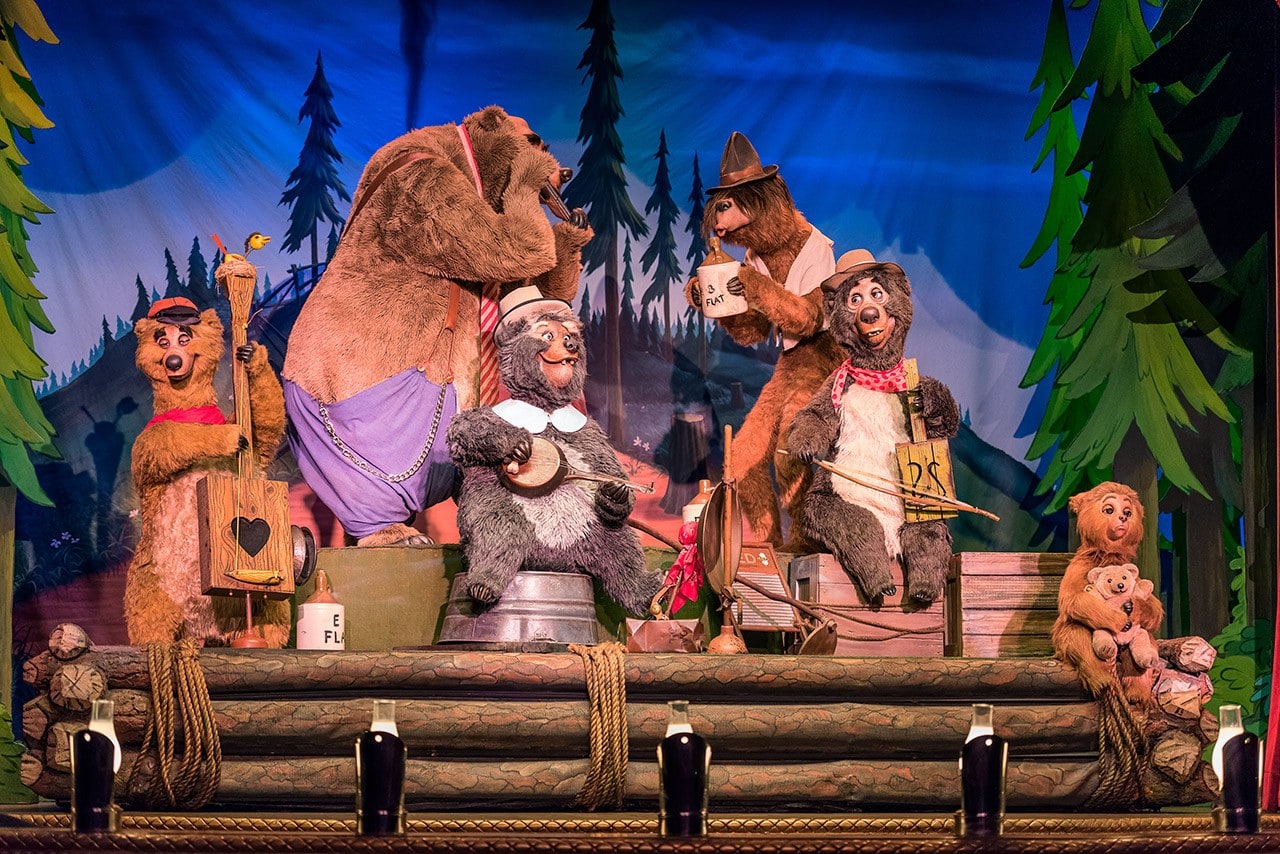 Country Bear Jamboree (Frontierland) – This is a great family-friendly show with animatronic bears singing a variety of songs. The show lasts 15 minutes, so it's a good length of time to nurse and is a great option for entertaining toddlers. You may have to wait a few minutes for the show to finish, but other than that you shouldn't have to worry about waiting.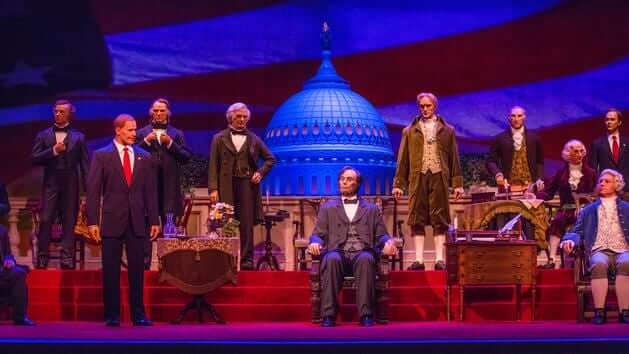 Hall of Presidents (Liberty Square)—Take your seat in the theater that holds three massive digital projection screens and a grand proscenium. There's a film that tells the dramatic story of our nation's founding. The main feature is when the curtains rise, revealing realistic audio-animatronics replicas of every President of the United States from George Washington to Donald Trump. The show is 25 minutes long and runs continuously throughout the day, making this another great place to breastfeed and just relax while learning about our country's history.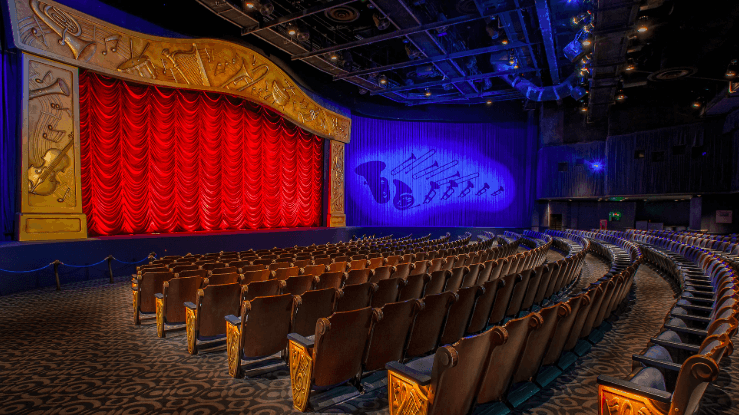 Mickey's PhilharMagic Concert (Fantasyland)—Get ready to be surrounded by Disney Magic in this 12-minute 3D fantasy. Mickey's PhilharMagic takes you on a journey through some of the most memorable songs from Disney animated movies including "Be Our Guest" from Beauty and the Beast and "A Whole New World" from Aladdin. The theater holds approximately 500 guests and I'd recommend sitting in the middle of the theater since cast members come around and make you fill the seats. I look forward to coming here in the early afternoon when it is starting to get hot.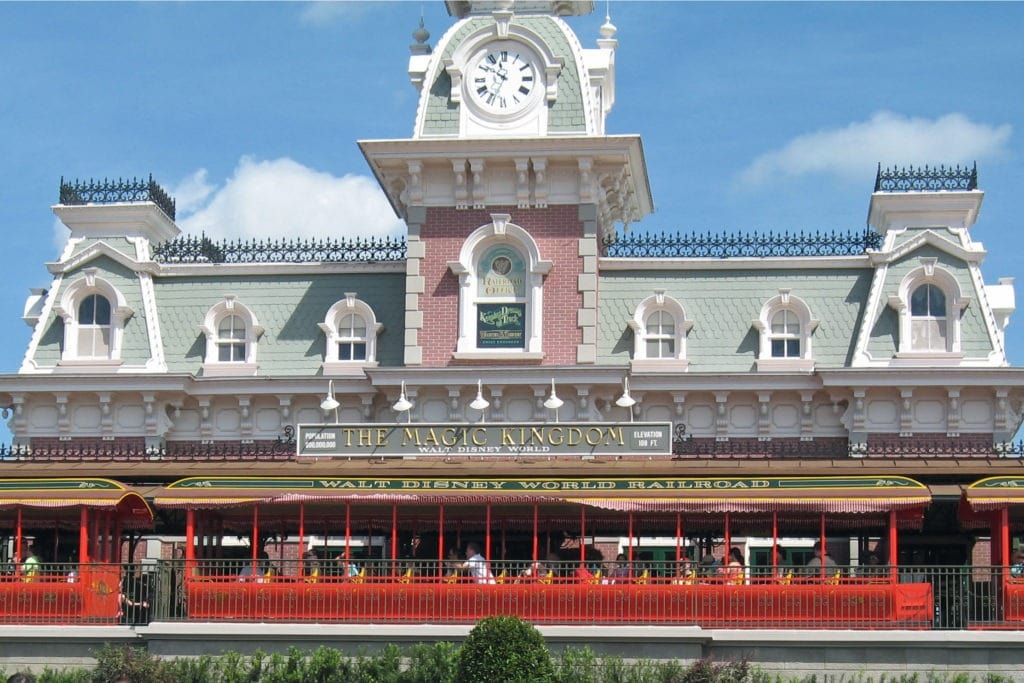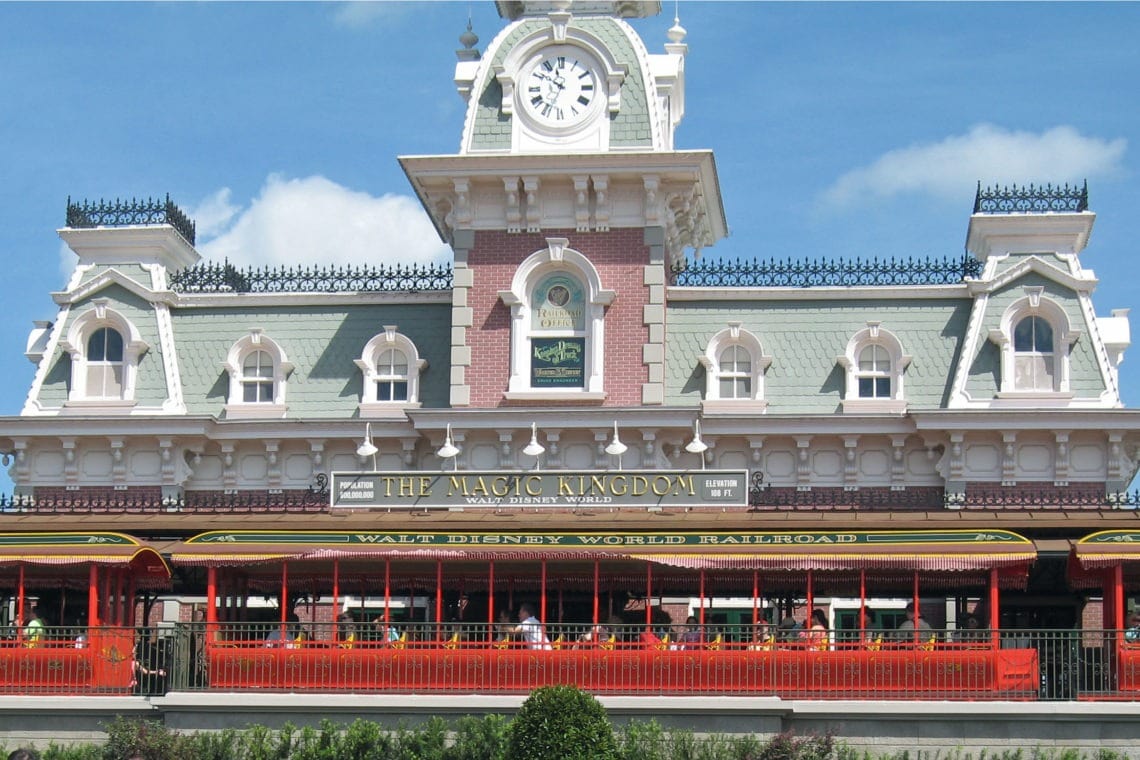 Train Station (Main Street USA)—Whether you are just starting or wrapping up the day at the park, the train station is a fantastic spot to hang out for a bit, drink your Starbucks beverage, breastfeed, people watch, and it's a perfect spot for viewing the parade.
Besides these 10 attractions, did you know that the Magic Kingdom, Epcot, Hollywood Studios, and Animal Kingdom all have a Baby Care Center? They are fully staffed and feature a host of helpful amenities for parents with infants and toddlers. In the Magic Kingdom you can find it at The Crystal Palace, which is right behind Casey's Corner on Main Street USA. Open during regular park hours, each full-service facility is complimentary to use and includes:
Private nursing room with rocking chairs
Changing room with tables and a women's restroom
Feeding area with highchairs
Kitchen with microwave and sink
Main room with television, table and seating
On-site shop offering formula, baby food, juice, diapers, wipes, sunscreen, over-the-counter medications and clothing for purchase
The first time to Walt Disney World's Magic Kingdom can be overwhelming, whether you have a Disney planner, read every Pinterest post, or just plan on winging it. However, if you prepare each time you visit the parks, you will learn your own little hacks and what works best for your family. Regardless, if you have twin babies don't let that keep you from going to the parks. We started taking our older daughter Abby when she was two and a half and the twinnies were 6 months old. Was it hard? Yes, of course, as is every family outing when they are little, but we took advantage of the free tickets for age 2 and under and learned new tactics each time we went.
Make sure to read: Disney Parks to Prohibit Certain Strollers and Smoking in the Parks
Twiniversity Tip: If you are planning a trip to Disney, try to get in there before the new Star Wars: Galaxy's Edge land opens, as there will be a huge influx of Star Wars fans at the parks! It's set to open at Disney's Hollywood Studios on August 29, 2019.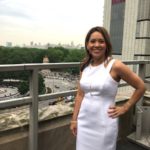 Crystal Duffy is an author, teacher, parent advisor in the NICU and Mother to three little girls including a set of identical twins. Her memoir, Twin to Twin, details her high-risk twin pregnancy and NICU journey. She is the Twiniversity Instructor in Houston for the Expectant Twin Parents Class. She runs a support group called Life After The NICU and is currently working on her second book about the importance of peer support for NICU families. Connect with her on Facebook, Twitter and her website.
Related Articles
Taking a Disney Cruise with 5-Year-Old Twins
Disney's Aulani Luau Review and Other Hawaii Must-Do's
Disney World with Twins: 5 Tips for the Happiest Place on Earth