Last updated on September 28th, 2021 at 01:21 pm
In today's episode, Nat chats with Brittany Bezore, mom to 3-year-old twin boys and a 9-month-old boy, about the trials of the twins resenting the new baby, understanding twin language, getting her twins into speech therapy, her twins' bedtime chit chat, and the mistake of comparing herself to moms of singletons.
Got Alexa? Just say "Alexa, play the Twiniversity Podcast" to listen to the most recent episode of our podcast.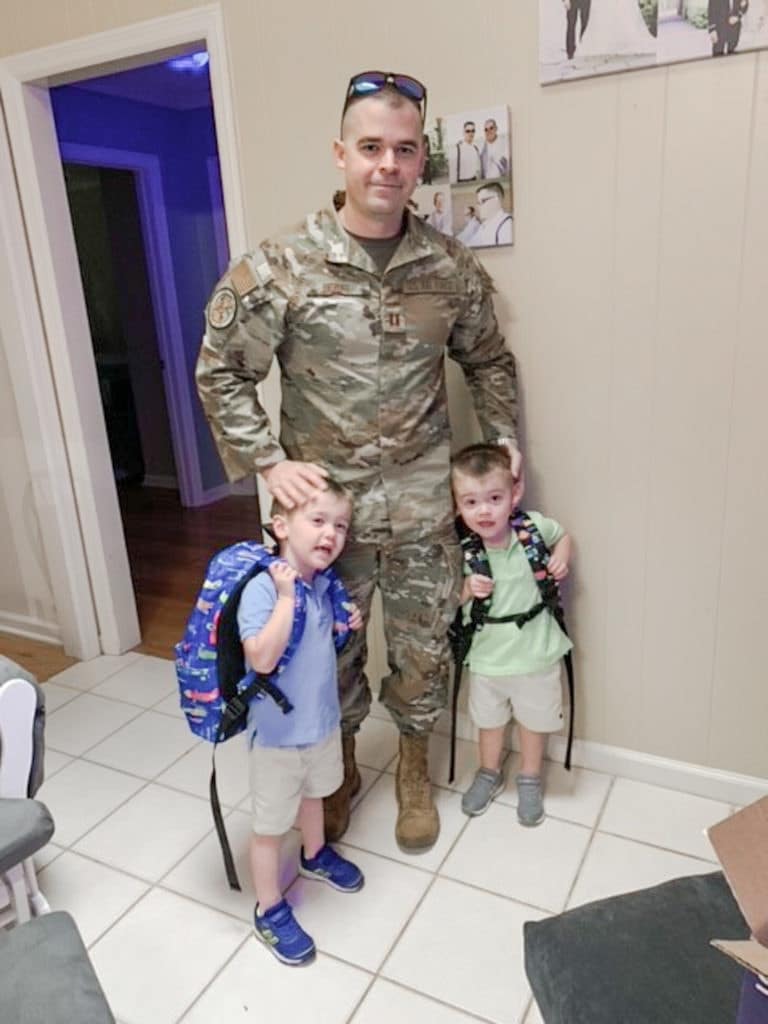 Take a class! Twiniversity offers online expecting twins classes, a breastfeeding twins class, and a baby safety class including CPR, first aid, car seat safety, and childproofing. Click here to check out our online classes.
Click below to stream the podcast directly on this post, or click here to subscribe and download to your phone on iTunes. Please consider leaving us a review on Apple Podcasts to help other twin parents find us!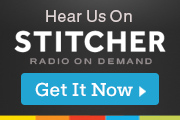 Twin Language and Resenting the New Baby | Twin Mom Brittany Bezore
---
Need more support? Start your Twiniversity Membership today here.
Brittany Bezore is a stay-at-home mom to three boys, 3-year-old twins, Maverick and Murphy, and 9-month-old Major. She lives in Savannah, Georgia where she was born and raised. She is married to a Captain in the Georgia Air National Guard. Brittany loves to lift weights, take the boys on walks, visit state and national parks, and spend time with her family. She is currently studying to be a Certified Personal Trainer so she can help other moms feel better about themselves and reach their health and lifestyle goals. Find her on Instagram @brittanyl.bezore
Know a twin parent who'd like to be a guest? Have them apply at Twiniversity.com/podcast.
On-Demand Breastfeeding Twins Class
The Complete Baby Safety Course: Learn about infant CPR, choking, first aid, car seat safety, and childproofing
Twiniversity Memberships: Includes Zoom Twin Club
Twiniversity Twin Parent Mentor Program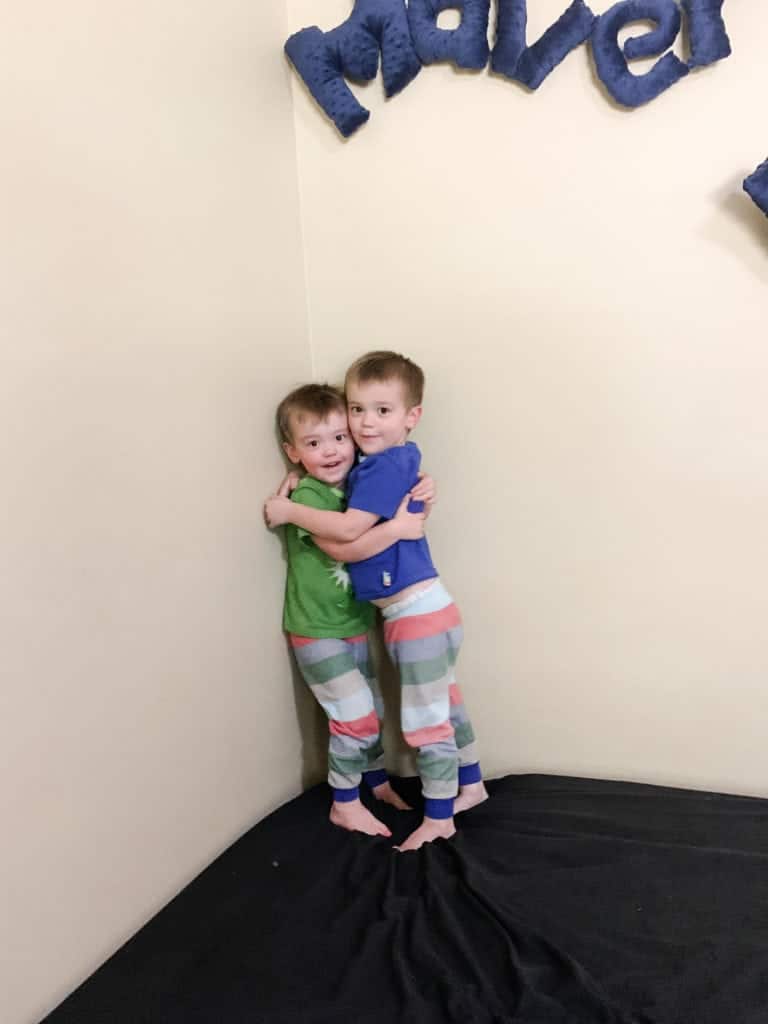 Top 3 pieces of advice for other parents of twins
Do not compare yourself or your twins to other mothers and kids. It is so different with more than 1 baby at a time and it's so easy to look at another mother who has it all together and wonder what you are doing wrong. Don't even go there, just know that you are doing your best, doing what it takes to survive!
Socialize your twins as soon as you can. I wish I would have done this sooner because they are so dependent on each other and struggle with being around other kids. This might help with twins resenting the new baby.
Let them play. Let them go into their playroom (or an area of the house that's safe) and play alone or with each other while you take a minute to yourself and decompress. It's easy to get caught up in just catering to all the little people but it's ok to let them play so you can have a minute to yourself.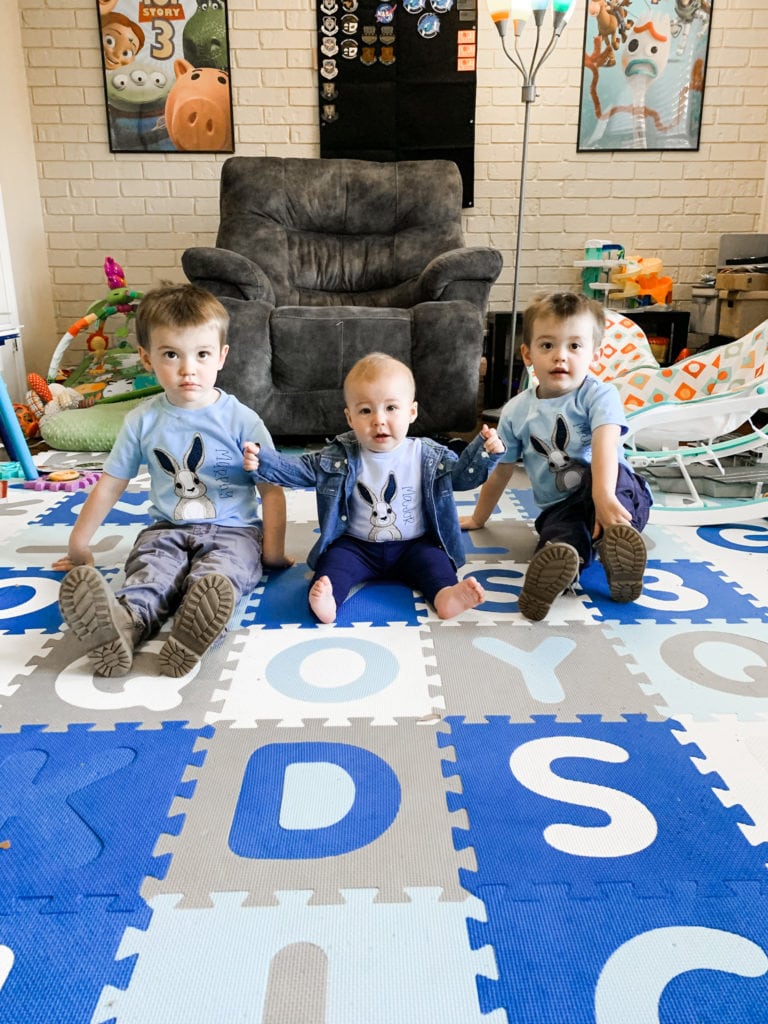 Top 3 things you wish you had done differently
I wish I would have started my twins in speech sooner. They have their own language and by age 3 they get extremely frustrated when we can't understand them. Save yourself a lot of frustration and just get them in speech!
I wish I would have asked for more help. I have an issue where I think that no one else can take care of my kids the way I do, but let them go with grandma or grandpa so you can get things done or take time to yourself and ask for help with groceries or chores!
Don't stress about the house! Let it be dirty! Enjoy the time with your twins sometimes instead of worrying about cleaning because it goes way too fast. Forget about the chores occasionally!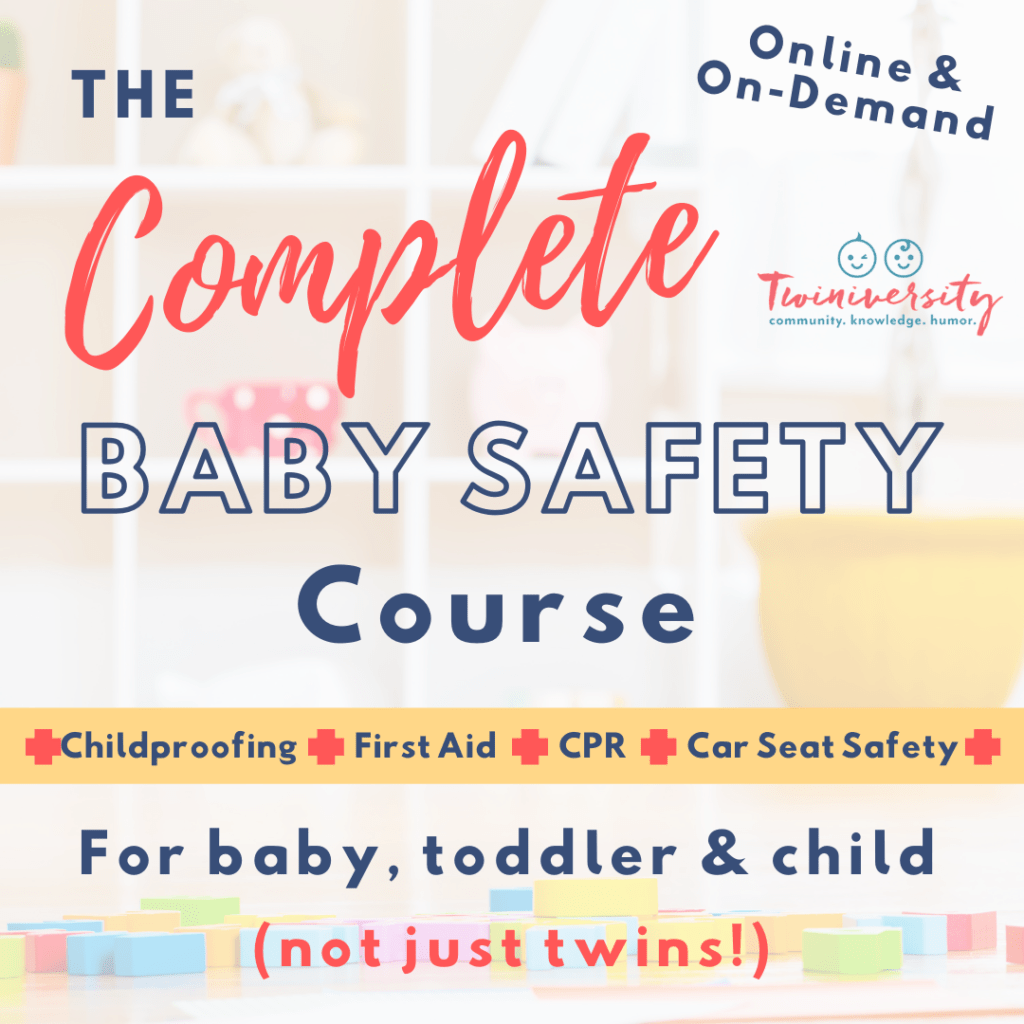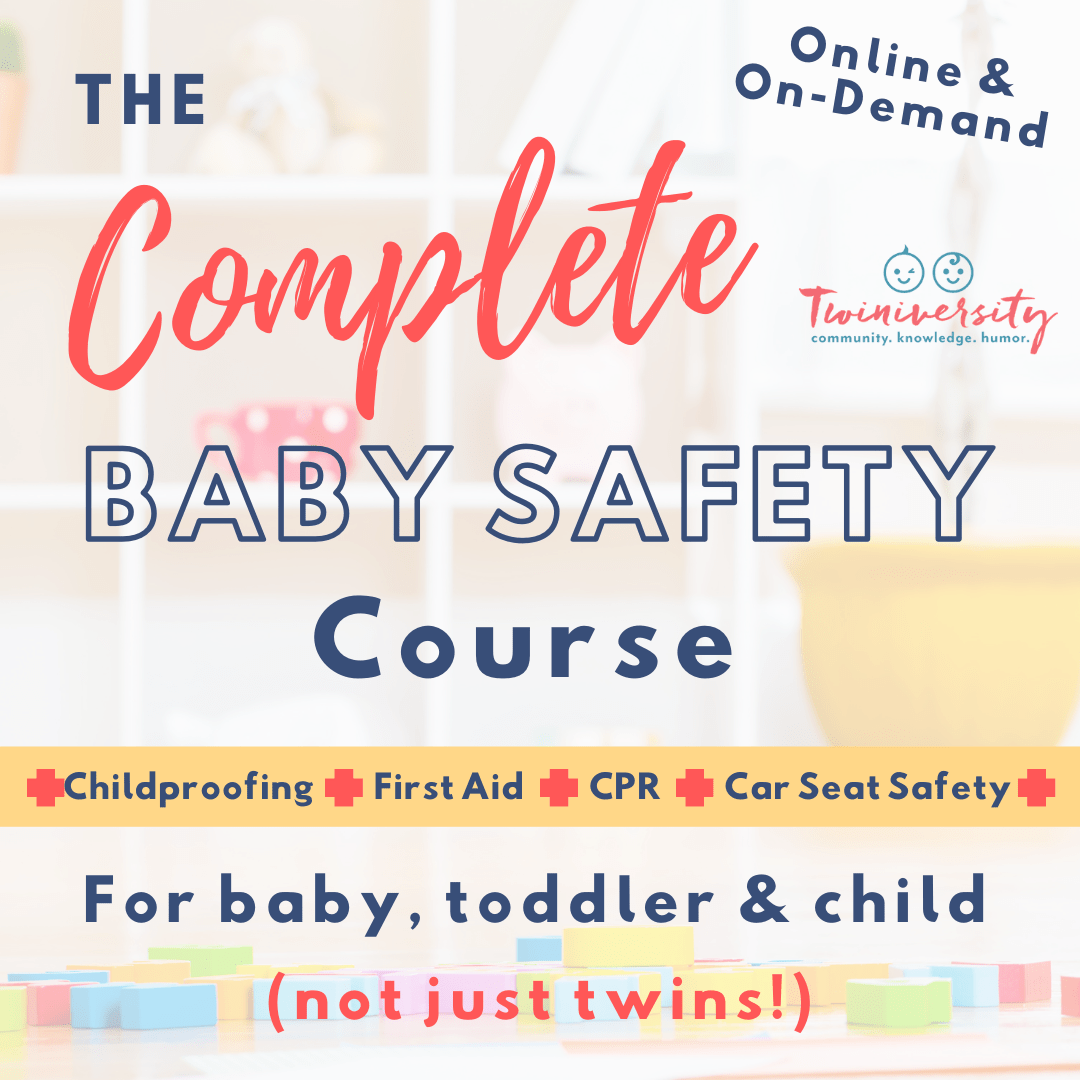 Need some baby safety training? Take the Twiniversity Complete Baby Safety course, offered on-demand. Includes video modules on infant, toddler, and child CPR, first aid, and common medical ailments, plus car seat installation and safety and childproofing your home. Click here to learn more!
SUBSCRIBE
Make sure to SUBSCRIBE to A Twins Tale for more awesome stories of twins at ages and stages from birth to college, from the creators of Twiniversity.
If you liked this podcast, check out the Twiniversity Podcast with Natalie Diaz!
CLASSES
Expecting twins? Check out our twin pregnancy and breastfeeding twins classes here!
MEMBERSHIP
Sign up today for a Twiniversity Membership! Choose from 2 levels starting at $6.99/month to connect with other parents of twins in a monthly Zoom twin club, build your twin parenting community in our private Facebook group, and expand your twin parent knowledge with our video learner library. Click here for details.
FIRST YEAR WITH TWINS
Are your twins in their first year? Check out our free First Year with Twins resource to learn tips, advice, and ideas for getting through your first year with twins!
BABY SAFETY COURSE
Offered on-demand, the Complete Baby Safety Course includes 30 instructional videos on infant, toddler, and child CPR, a variety of first aid techniques you may need with kids, a full explanation about different kinds of car seats and how to install them, and a room-by-room description of how to best childproof your home. Click here for details.
CONTACT US
VISIT Twiniversity.com for tons of free twin tips!
FOLLOW us on Facebook, Instagram, Pinterest, YouTube, and Twitter.
SUBSCRIBE to our email newsletter!
Visit the Twiniversity Etsy Shop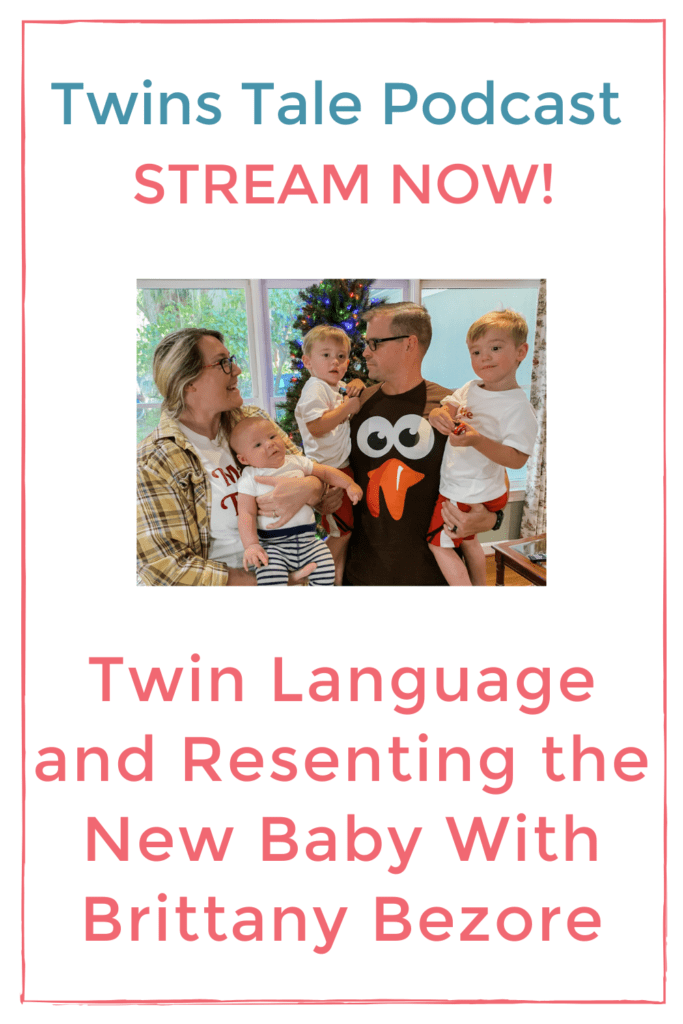 ---
Expecting twins or know someone who is? Don't miss out on our LIVE Online Expecting Twins Class