Last updated on August 18th, 2023 at 04:37 pm
Are you looking for unique baby shower invitations for twins? You have come to the right place! Twiniversity is the #1 online resource and support network for parents of twins. On top of helping you find unique baby shower invitations for twins, we've got everything you need to get ready for your new arrivals, including baby shower prep, twins registry tips, double stroller suggestions, and insider tips on welcoming your twins home! We'll also be there for you through the early years as you learn to manage your twins and through the later years as they enter school… and beyond! We're your one-stop shop for parenting twins advice and support!
Click here for Top Unique Baby Shower Invitations for Twins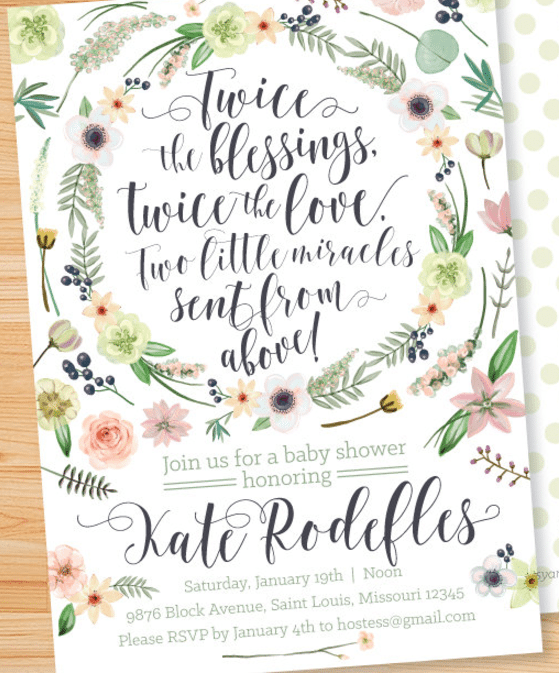 When planning a baby shower for twins, make sure you schedule the date early enough! Oftentimes, twins arrive early and you don't want to have to cancel a baby shower because of poor timing. Plan to host a baby shower for twins between 24-28 weeks along in the pregnancy. This is the ideal time because the mom is typically still up and about and comfortable enough to attend the shower. If you've waited too long and the parents-to-be are already into week 28 or beyond, you may want to plan for a "Welcome Home Twins" party to occur a few months after the twins are home from the hospital. Always consult with the parents to determine the best timing for a party like this. Twins are often born as preemies and are given orders to avoid large crowds to avoid sickness until their immunities have been given enough time to build up.
And don't forget to check out all our great articles and resources for twins baby showers and expecting twins! Twiniversity offers expecting twins classes gift certificates too, which make the PERFECT baby shower gift for couples expecting twins or more!
---
Are You a New Twin Parent?
Check out Natalie Diaz's book:
"What To Do When You're Having Two
The Twin Survival Guide From Pregnancy Through the First Year"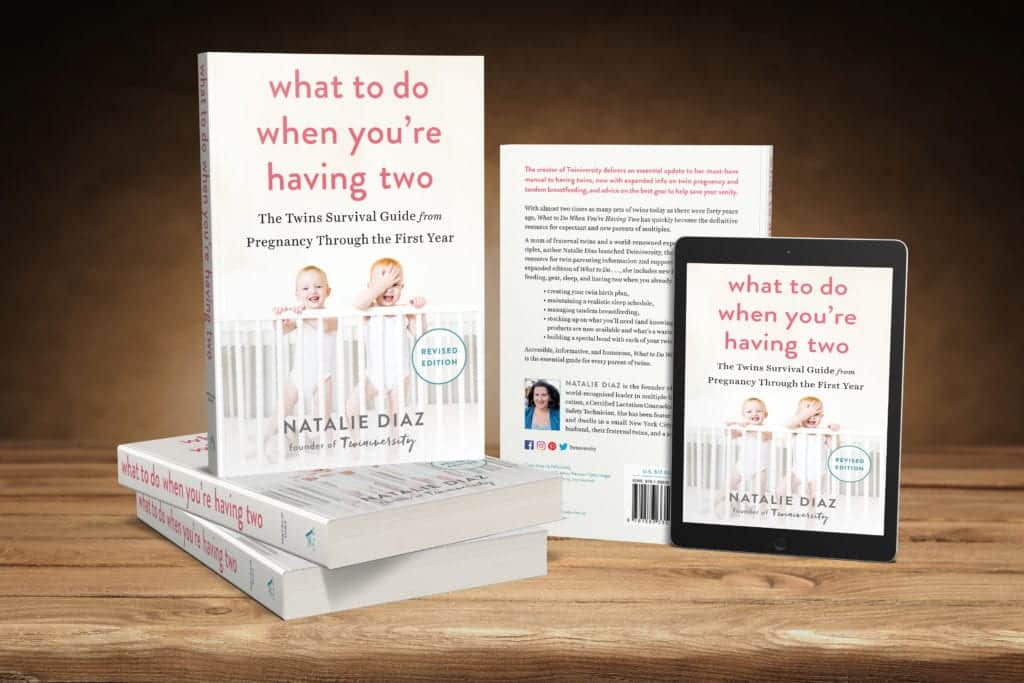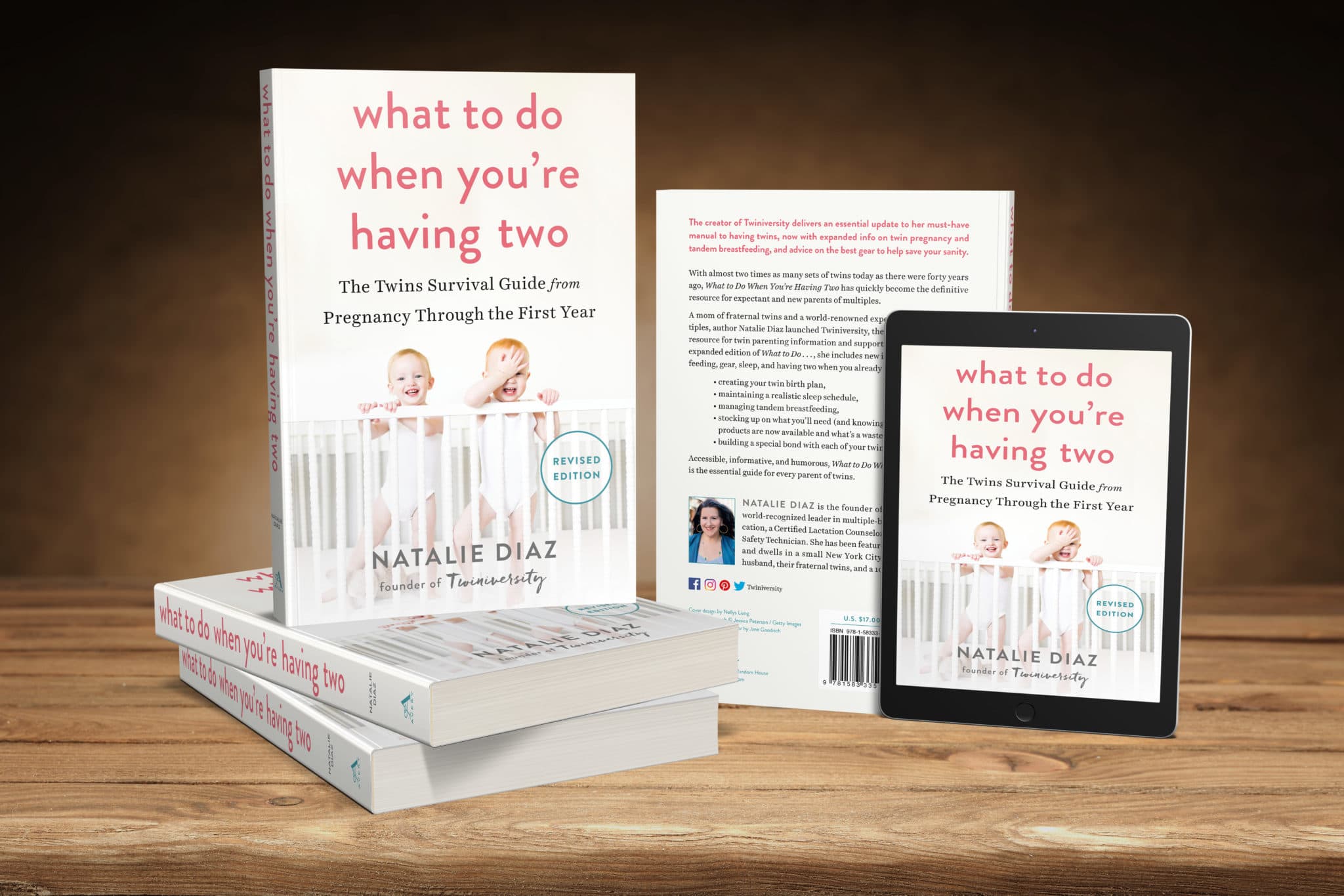 In What to Do When You're Having Two: The Twins Survival Guide from Pregnancy Through the First Year, national twins guru and founder of Twiniversity (and twin mom herself!) Natalie Diaz provides a no-holds-barred resource about life with twins, from pregnancy and birth all the way through your duo's first year of life.
---
Have you taken your expecting twins class yet? We offer a great class on demand so you can take it on your own schedule! There are so many video modules covering everything from your twins' baby registry to your first week at home with twins! Sign up today to get started before your twins arrive.
---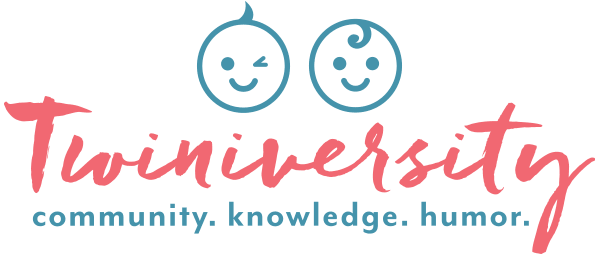 Twiniversity is the #1 source for parents of
multiples, and we are growing faster every day!
Find us all over the web:
Or contact us by email at community@twiniversity.com