Twiniversity Member Christine Moyers writes:
"On Dec. 23 my son Daniel died of "positional asphyxiation" — he suffocated — while sleeping in his PeaPod Travel Crib. Yesterday I spoke with Dr. Jessica French, the medical examiner who conducted my son Daniel's autopsy, and while it will take a few more weeks for the results to be finalized, she can say now that Daniel suffocated, and did not die of SIDS.
The PeaPod Travel Crib has non-breathable lower siding."
Christine goes on to say "I asked Dr. French if Daniel would still be alive if I had not put him in the PeaPod Crib — and she said yes, he would be. He was a healthy, thriving, beautiful baby boy.
This was an accident in an unsafe product. I know that intellectually. But our job as parents is to protect our babies. And for that I feel like a failure.
Please pass this information along to anyone and everyone you know. According to the company, "hundreds of thousands" of these tents have been sold. Given what we now know, NO BABY should sleep in a PeaPod Travel Crib.
The Consumer Product Safety Commission is nearly finished with its investigation. I would expect that the company will be asked to recall the product, but I don't know how things will unfold yet. It may take months, so by passing this email along, you could save a child's life.
Please keep Daniel and our family in your prayers. -Christine"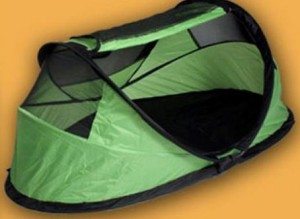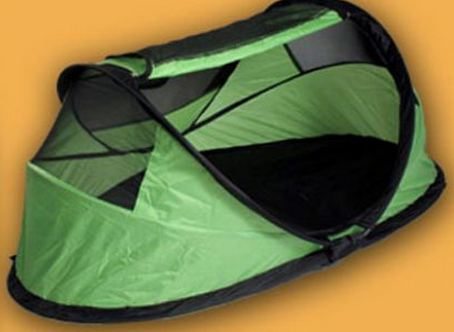 Twiniversity contacted KidCo today and spoke with Ken Kaiser, President. "We are very sad about this." Mr. Kaiser said. "We have no plans to recall any products at this time and are waiting for the reports from the CPSC (Consumer Products Safety Commission)".
KidCo also issued a statement on March 13th saying "KidCo is deeply saddened to learn of this infant fatality through the www.saferproducts.gov site. At KidCo, our top priorities are the safety of our products. Our company is fully cooperating with the CPSC to determine if SIDS or some other cause may be involved since so little information has been provided. Tens of thousands of the P201 KidCo Pea Pod have been sold and no injuries have been reported. For more information, consumers can contact KidCo at 1-800-553-5529"
Christine Moyers is a member of the Manhattan Twins Club as well as Twiniversity. Our deepest condolences go out to the Moyers family and we promise to keep Daniel and the rest of your family in our prayers. -Natalie Diaz, Founder of Twiniversity and Director of the Manhattan Twins Club