Last updated on July 8th, 2023 at 07:50 pm
A Mom recently asked:
We hired a babysitter so that My husband and I could go to dinner. A couple hours before we were supposed to leave my Mother-in-law (MIL) called and said she wanted to drop off dinner. The babysitter arrived at 5 pm and we left. My MIL showed up around 6 pm and didn't leave until 9:20 pm! We got home around 9:30 pm and the babysitter left. Obviously, we still had to pay her for being here. This is a huge problem for me because I think the babysitter should be here by herself with the kids. The kids need to be with her alone, trust and respect her. The babysitter wasn't able to do the things that I asked her to do because my MIL kept overstepping her saying "you should do it this way, not that way" What do I do?
Here's what our Twiniversity fans had to say:
"Since she dropped off dinner, that is what she should have done. Then told the babysitter if she needed anything to call. If she wanted to babysit, she should have volunteered before you hired a babysitter and saved you the money."
"You have got to stand your ground and let your MIL know how you feel! It's all about your schedule and what you need as a mother!"
"I'd let it go and then next time ask her first if she'd like to babysit. If she says no then tell her you will be hiring a babysitter. If she says she's going to drop off dinner that time ask her not to because the kids are having fun with the babysitter but thank her for dinner. Ask her to drop it off the next day or later that night, but not while the babysitter is there."
"If she wanted to babysit then she should volunteer. If not, she needs to let the babysitter do her job and leave after dropping off dinner."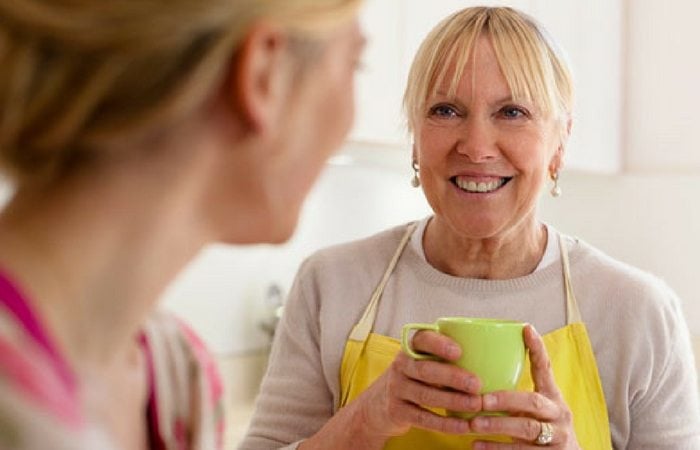 "Tell your husband he needs to talk to his mother. He needs to tell her that she needs to ask about dropping off dinner, not just announce that she will do it."
"Don't tell her when you're going out. She doesn't need to know that. It's none of her business."
"Tell your MIL thanks! I can tell you the first time we left our twins with a sitter, it was not good. Two babies is a lot. We are used to it but sitters sometimes aren't. There is a slight possibility you wouldn't have had your night out at all had she not stayed. Just be thankful you had a night out! I know this sounds rude but one day we will all long for someone to show up to love on our kiddos. Sadly for me, MIL died, I would give anything for her loving arms around my twins."
"Put some boundaries down for your MIL and enforce them. It puts the sitter in a bad position and you may lose good help!"
"I would welcome dinner anytime it was offered. I have no idea what your mother in law is like, with that said, it sounds like she loves and adores your children. Hence the bossy nature with a sitter. I just wonder if it wasn't better for you two to have another set of hands. Twins can be overwhelming to a novice and grandmothers get that."
"I am torn on this. My MIL makes me insane, twins are an anomaly to her. I have never left my kids alone with her. However, she lives 1500 miles away. My own mother is 1000 miles away. There are days I would have given ANYTHING to have a grandma close."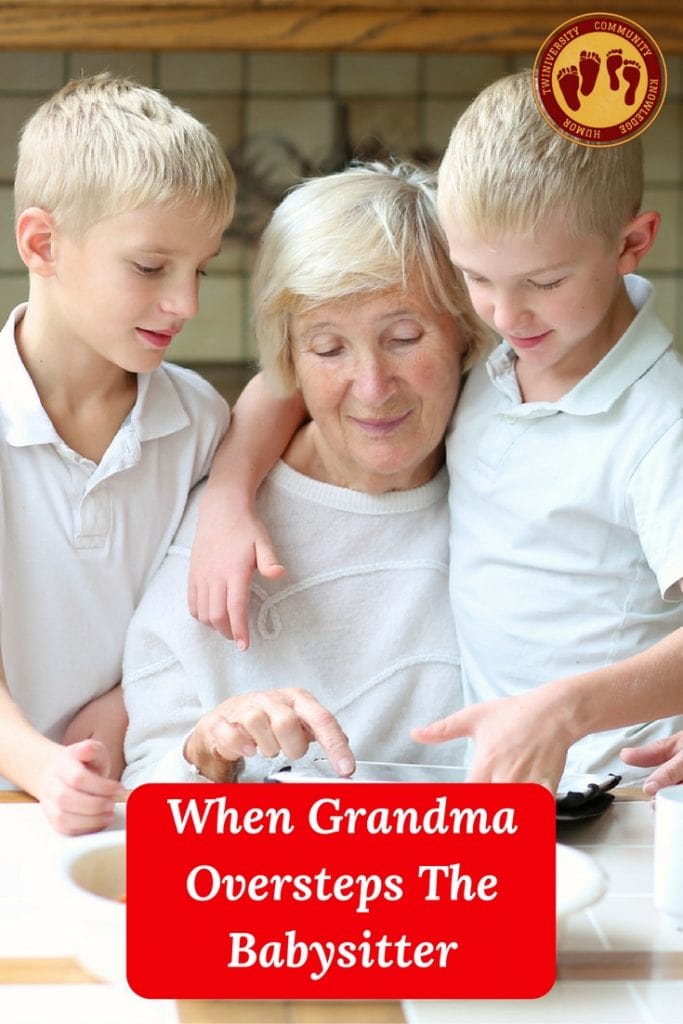 "I'd say save your money, call your MIL! If she likes to come while you are gone let her. I'd tell your hubby to tell her no complaining though and no guilt trips later and ask him to give her some guidelines to follow. If it comes from you, she may be offended because she raised your husband she thinks she can raise your kids too without your suggestions, but coming from him she will be happy to have guidance from her son."
"Is what your MIL did really so bad? I'd thank her for the extra hand. She's probably worried the babysitter couldn't cope and probably enjoyed some company herself. So what if she wants to help. I'd let her. But make sure your babysitter is a bit more assertive. Leave her a written list. So she can say "I need to get these things done." Never refuse extra hands especially when it's free."
"Stand your ground! YOU are the mother! And don't tell her next time you go out! Apologize to the sitter, and next time tell your MIL no thanks. If she does it again tell her she's paying the babysitter!"
---
Related Articles
---
Are You a New Twin Parent?
Check out Natalie Diaz's book:
"What To Do When You're Having Two
The Twin Survival Guide From Pregnancy Through the First Year"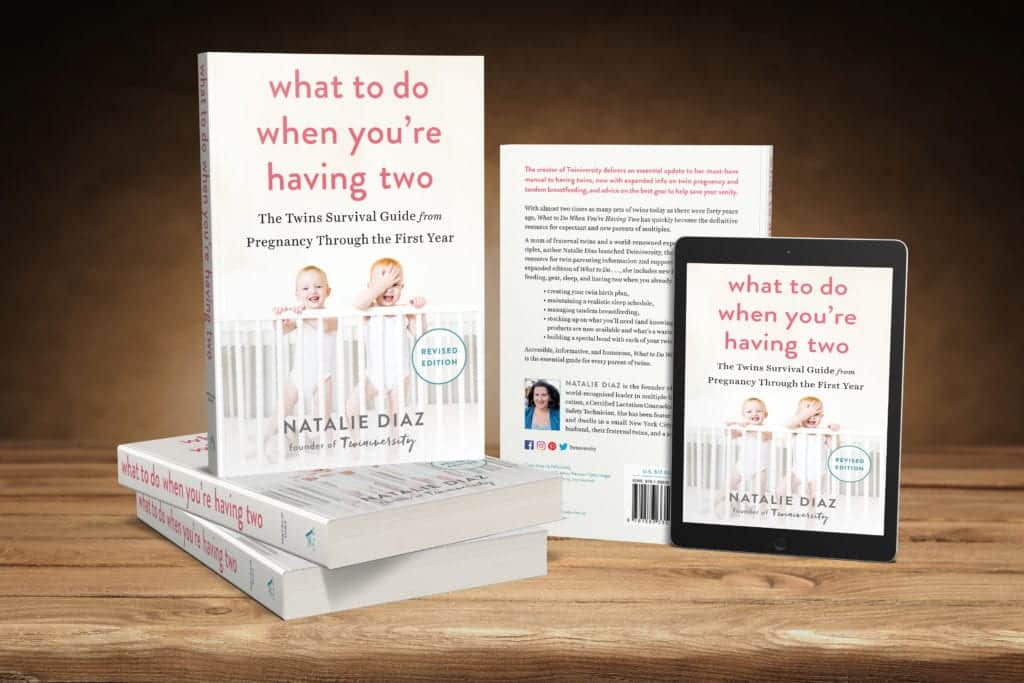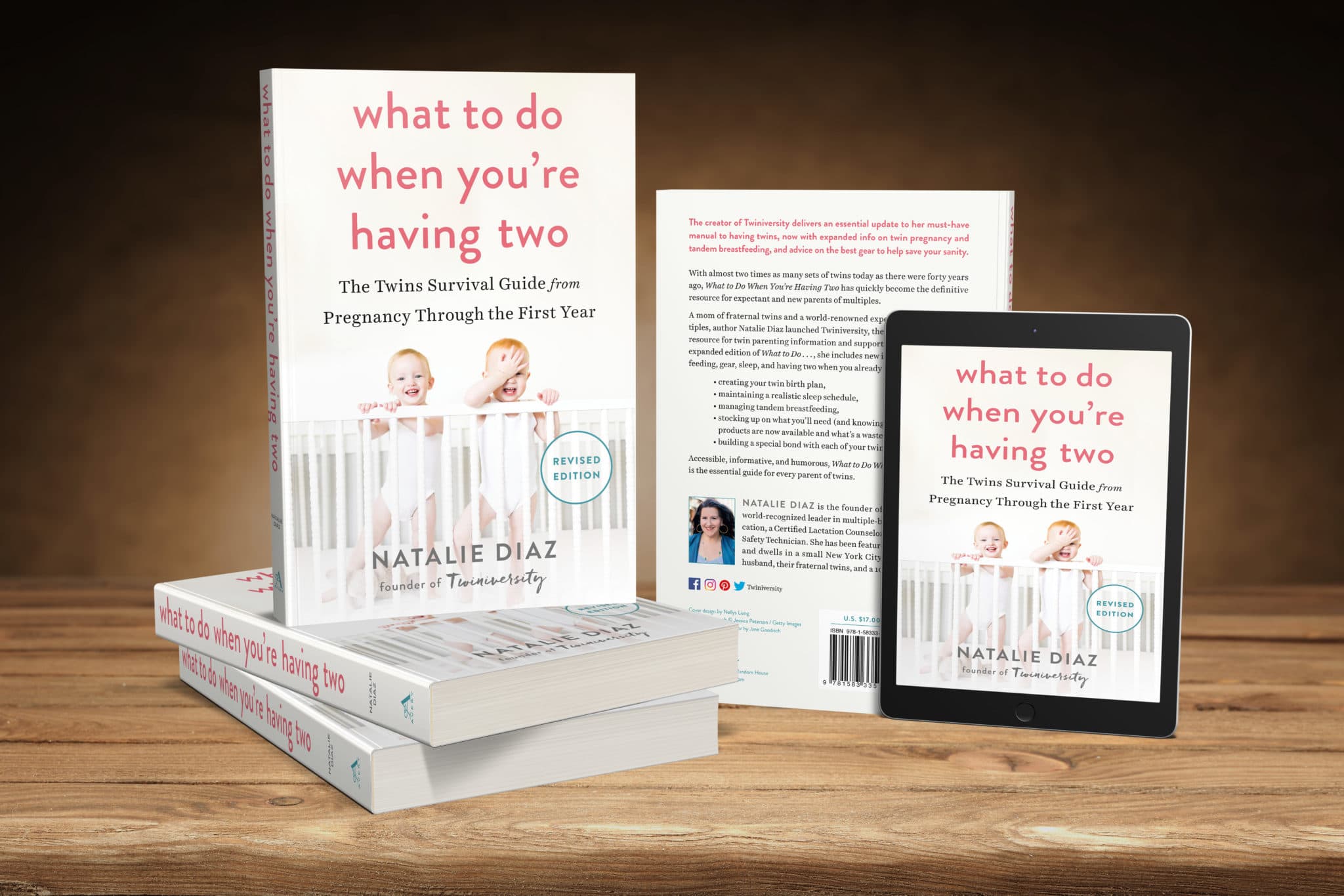 In What to Do When You're Having Two: The Twins Survival Guide from Pregnancy Through the First Year, national twins guru and founder of Twiniversity (and twin mom herself!) Natalie Diaz provides a no-holds-barred resource about life with twins, from pregnancy and birth all the way through your duo's first year of life.
---
Have you taken your expecting twins class yet? We offer a great class on demand so you can take it on your own schedule! There are so many video modules covering everything from your twins' baby registry to your first week at home with twins! Sign up today to get started before your twins arrive.
---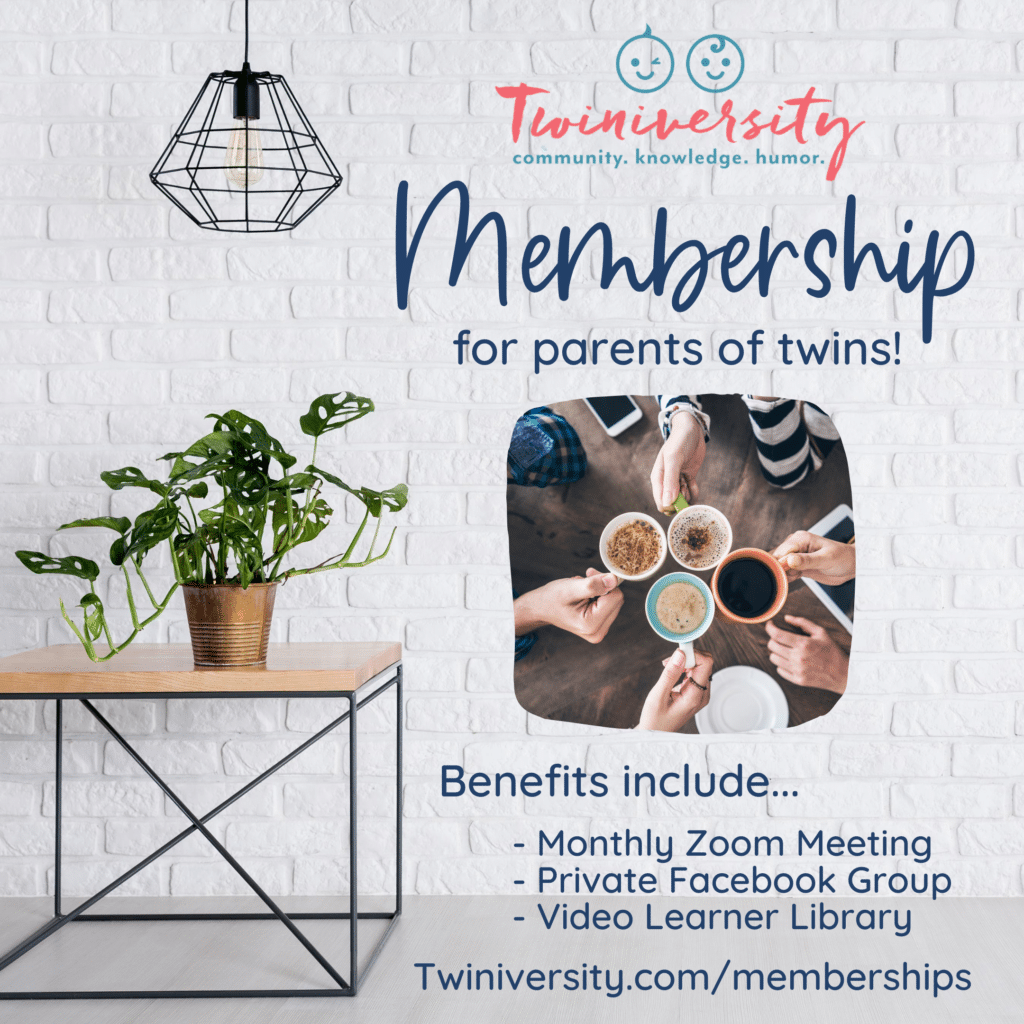 Need some twin parent friends? Get the support you need with a Twiniversity Membership. Benefits include a monthly twin parent club meeting on Zoom, access to a private Facebook group just for twin parents, and a video library of twin parenting lessons. Visit Twiniversity.com/membership to join today!
---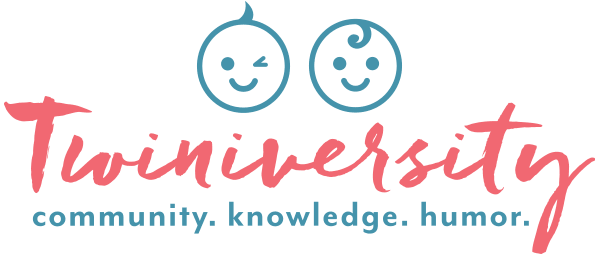 Twiniversity is the #1 source for parents of
multiples, and we are growing faster every day!
Find us all over the web:
Or contact us by email at community@twiniversity.com