Last updated on September 28th, 2021 at 01:30 pm
Read our list of 11 awesome toys that twins can share. These toys are twin-tested and mother-approved and will give your home a little extra peace.
Playtime with twins can be delightfully stressful. The fact that twins, after months of sharing a womb, do not come into the world with an inept sense for cooperation is just flat out wrong. Trying to figure out what toys that twins can share without causing a fight is a huge challenge.
To help your sanity, I've put together a list of toys, games, and activities that prevent a mid-afternoon melee and save you from having to buy the exact same toy in the exact same color.
I'm not sure if these companies had twins in mind when creating these toys, but I sure do appreciate them. And you will too.
Toys That Twins Can Share
Fisher-Price Laugh and Learn Servin Up Fun Food Truck
The Laugh and Learn Servin Up Fun Food Truck by Fisher-Price was a big hit with our twins. There are two sides of interactive play and it comes with lots of play pieces. There are three levels of learning, so there is longevity with this fun food truck. It teaches about creating, recycling, counting, and the key component, sharing. The songs are actually pretty catchy too.
Mega Bloks First Builders Big Building Bag
We bought this set of Mega Bloks for our twins' first birthday, and they still are not tired of them. These blocks are great through preschool and maybe even beyond that.
Mega Bloks are big enough that little ones can't choke on them and big enough to not double as little landmines when walking in the dark. They are great for developing fine motor skills, learning colors, and creativity. Bonus: it comes in its own storage bag!
Nickelodeon Paw Patrol Musical Play Mat
While the Nickelodeon Paw Patrol Musical Play Mat is a fun gift for the kids, if you did not birth John Legend, this could be considered punishment for parents. Size-wise, both kids can stomp away. There is an option for a memory game or, as my children so beautifully prefer, create their own music.
Chalkboard and Jaq Jaq Chalk
A classic for all kids who love to color. We put a chalkboard on the wall in our living room so the twins can draw as they please and Jaq Jaq chalk is dust-free, which helps cut back on cleaning. This pack of chalk also comes with two of each color – phew.
3-in-1 Radio Flyer Grandstand Wagon
This involves some parental assistance, but I personally think a wagon is essential for toddler twins. This particular Radio Flyer Grandstand Wagon has two cup holders for kids and two cup holders for adults. It also doubles as a bench which becomes big enough for adults to sit too! This wagon is made of plastic making this easy to keep clean. It turns easily and is a pretty smooth ride.
Melissa & Doug Catch & Count Wooden Fishing Game
I'm a big fan of Melissa & Doug toys in general, but this Melissa & Doug Catch & Count Wooden Fishing Game is particularly great for twins. With two magnetic poles this game is fun for the twins to catch the fish either together or one at a time. It's suggested for ages three and up our twins have not yet mastered all the skills this game offers, but it is definitely teaching them how to take turns and learn their numbers.
Disney Princess Dress Up Trunk
Sure, this one has an element of risk if there is one favorite princess, but this Disney Princess Dress Up Trunk comes with 21 pieces for dress up and allows kids to mix and match.
Stickers give kids the opportunity to personalize the jewelry. This box-of-fun comes in a cute trunk-like storage case. Full disclosure, I have not personally purchased this one. However, I did hear another twin mom praise about it and it looks like so much fun!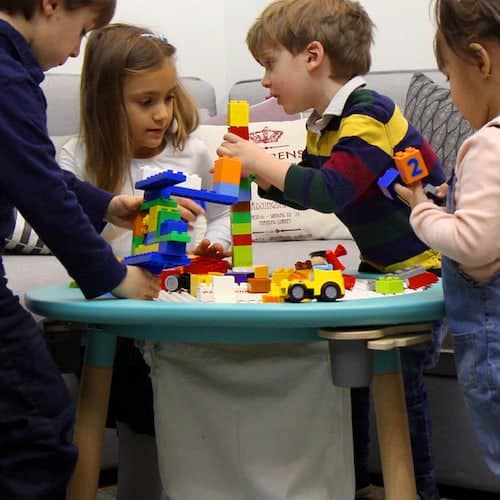 MU ALL-IN-ONE Children's Play Table
The MU All-In-One Children's Play Table is the Christmas present my twins will be getting this year. This one is on the pricier side, however, it grows with your twins until age eight.
The MU Table takes a Montessori approach and has different activity disk options, like a Lego or Play-Doh mold, for purchase to keep this fun and interesting. The toy bag is in the middle is perfect for quick and easy clean up.
No matter how fun the toy, sometimes kids just want their own. These options come as a two-pack!
Prextex Race Cars
Remote controls are really good for hand-eye coordination. This durable set of Prextex Race Cars comes with a cop car and a race car. Each car comes with a play figure driver and makes its own sounds. Each controller only has a forward and backward button which makes this a great toy for kids to learn without being overwhelmed.
Age recommendation is three and up. My twins are two and the driving is not pretty, however, they can handle them. They run on different frequencies so they can be played together without mixing signals.
Fire HD 10 Kids Edition Tablet 2-Pack
Screen time gets a lot of grief but these tablets are very effective for keeping twins quietly entertained on road trips when you need them. The Amazon Fire Kids Edition Tablet 2-pack is perfect for twins (it's a Twiniversity parent favorite!) and it lets the parents set the controls. You can set up parental controls online so you can mirror the tablets by logging in on the device so both kids can watch the same show or play the same game at the same time, or not. The option is theirs. One thing to note, if there is no wi-fi, you must download the shows or games beforehand. They also come with kid cases so they can drop, drip, throw, and they'll be pretty protected.
Please note that these tablets come with a 1-year FreeTime subscription with unlimited kids games. After that 1 year you'll be charged a small monthly fee per tablet to continue using FreeTime.
Fisher-Price Little People Noah's Ark
All beliefs aside, the Fisher-Price Little People Noah's Ark comes with two of each animal. Enough said for twins.
I hope your kiddos have an absolute blast playing together with these toys that twins can share, just like mine did. One more thing… don't forget the batteries!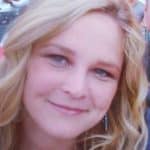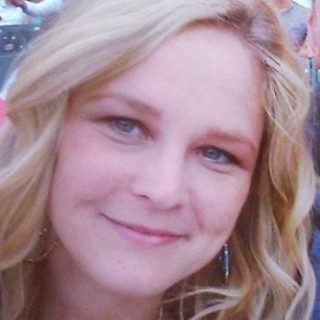 Jenny Bynes is a mom of two-year-old boy/girl twins. She is currently working part-time in finance and spending the other part of her time with the twins. Jenny, her husband Dan, and the twins reside in Chicago.
Related Articles – 11 Awesome Toys That Twins Can Share