I have great memories growing up being in the kitchen with my mom. I love to share that time with my kids as well. Being a former Family and Consumer Sciences teacher, I know the importance of teaching your kids to know their way around the kitchen. There are many skills that can be learned from cooking, such as reading, math skills, science principles, and so much more. Spending time with your kids is the best part, but there are also educational opportunities if you look for them. Have fun and help them learn with this segment, "Kids in the Kitchen: Baking!" Here is my Country Kitchen Approved motto, "Simple recipes with real ingredients that you will actually make".
Russian Tea Cookies
In a mixing bowl, cream together ¾ cup shortening, ¼ cup brown sugar and ½ cup granulated sugar
Add 1 egg, 1 tsp vanilla extract, and ¼ tsp almond extract and mix
Sift in 1 ¾ cup flour, ½ tsp salt, and ½ tsp baking powder and mix
Add ½ cup chopped pecans and mix again
Roll a small amount of dough into a ball and place a chocolate kiss in the middle. Form the dough around the kiss and place on a baking sheet.
Bake for 9-12 min in a 350 degree oven
Let cool completely, then roll in powdered sugar
S'mores Cookie Bars
Cream ½ cup of softened butter and ¾ cup granulated sugar
Add 1 egg and 1 tsp vanilla extract and mix
Sift in 1 1/3 cup flour, 1 tsp baking powder, and ¼ tsp salt and mix
Crush a package of graham crackers into crumbs and add ¾ cup to the bowl and mix
Take ½ of the dough and flatten into the bottom of a greased 8×8 baking dish
Break apart 4 Hershey chocolate bars and place over the dough
Place a layer of marshmallows over the chocolate
Spread out some of the remaining graham cracker crumbs and roll out the remainder of the dough. Carefully place it on top of the marshmallows.
Bake in a 350 degree oven for 30-40 mins or until lightly brown. Let cool and cut into bars.
Sugar Cookie Pizza
Bake refrigerated sugar cookie dough according to the package instructions (or make your own)
Mix together 1 package of softened cream cheese and 1 container of marshmallow cream and spread over your cookies like frosting
Dice up a variety of fruits (bananas, blueberries, kiwi, strawberries, mandarin oranges, etc.) and decorate your cookie pizzas with them
I hope you will try these recipes with your little ones. To see more videos and recipes check out my blog www.countrykitchenapproved.blogspot.com.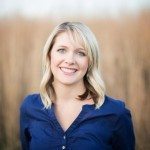 Courtney Hill is a wife and mother of twins. She is 30 years old. She has her Master's degree in Family and Consumer sciences and taught high school FCS for 4 years before deciding to stay home. She grew up in a smaller MO town and learned to cook mostly from her mom who learned from her grandmother. She is a midwest girl through and through and her style of cooking is simple and country kitchen approved.  Ever since she was a kid she wanted to have her own cooking show. Cooking with Courtney" was the name and she even had a theme song all written out. She provides an entertaining and educational view on cooking and loves helping others learn to cook and enjoy the process.  Her blog is her version of "Cooking with Courtney." She love the 50's and anything vintage/retro as you can see by the theme of her blog. She is taking you back to the basics of cooking, where real ingredients and plenty of love are in every dish. So pour on some more gravy and keep it country kitchen approved! Follow her on Twitter, Facebook, and Instagram.
Related Articles