Hey gang, listen up! We've got a great article for you on tips for feeding your twins at nighttime, plus a giveaway from Dr. Brown's. One lucky family will take home 8 Options wide neck bottles and 8 Options glass bottles!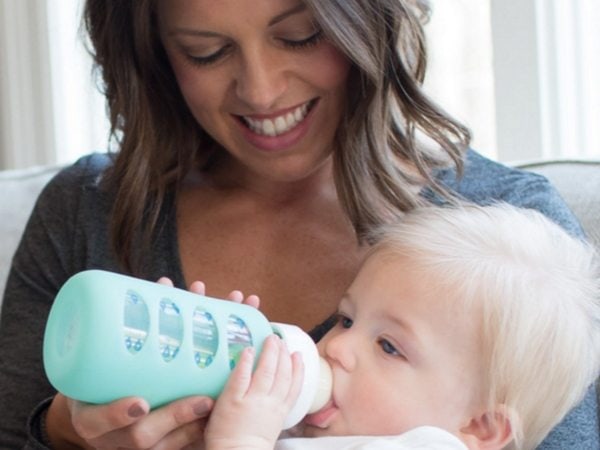 Dr. Brown's Options Wide-Neck bottles

are the perfect way to get started with feeding your newborn twins. We LOVE the Options bottles from Dr. Brown's, which allow you to use the bottles with OR without the venting system. GENIUS! So when your babies get older and they aren't gassy anymore, you can remove the vent and there's suddenly a lot fewer parts to clean. The wide-neck Options bottles are also a great transition bottle from breastfeeding to bottle feeding, as the wide nipple more closely resembles mother's breast.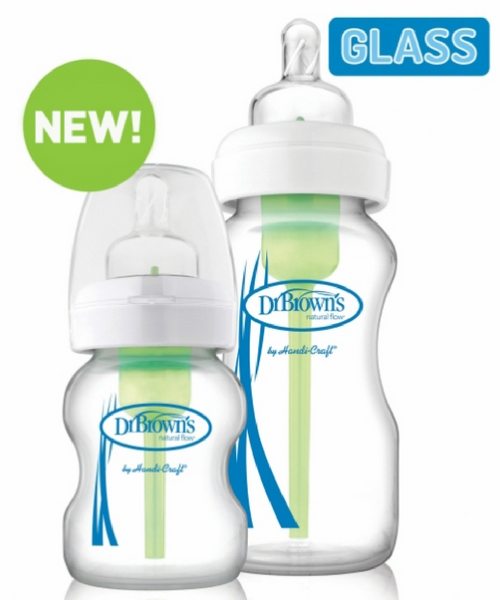 5 Nighttime Feeding Tips For Twins
Feeding twins at nighttime takes a lot of trial and error to get right. You need to make sure your babies are eating enough overnight to ensure they gain the appropriate weight, but you don't want them up all night partying when you could be getting some extra Z's. The key to nighttime feedings with twins is to keep the mood calm and quiet and get them back to sleep as quickly as possible. During the daylight hours you'll want to keep them up after feedings for some baby "playtime", but after dark it's diaper change, eat, sleep, repeat.
Here's 5 tips to help you and your partner to better manage your infant twins overnight.
1. Keep both babies on the same schedule. If one wakes up wake the other one too. Feed them both at the same time. If your partner cannot get up with you to help out, feed one at a time and stagger the feedings by 30 minutes.
2. If formula feeding your twins, prepare in advance. Pre-fill bottles with water before going to bed, then you can put the powdered formula in the bottles when they wake and feed them quicker. No waiting for bottles to heat up!
3. Change their diapers before the feeding to make sure they are nice and dry. Then when the feeding is over you can quickly place them back to sleep without interruptions.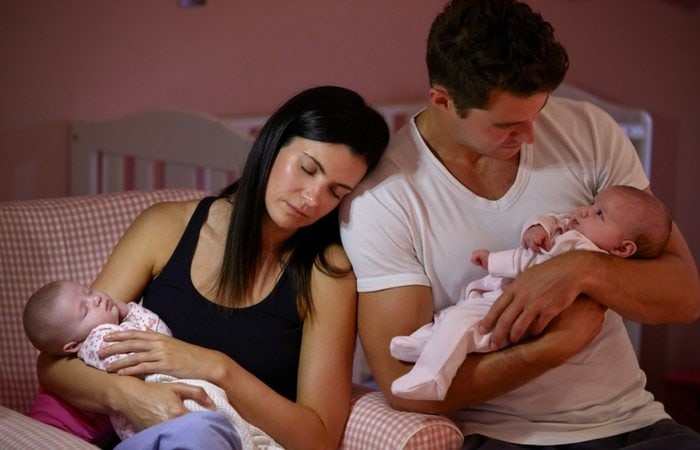 4. Alternate who gets up with the twins for feedings. Split the night so you each get 6 hour shifts. You'll have to feed babies by yourself but at least you'll get a ton more rest this way. You can nap in between feedings during your shift which will give you an extra hour or two of sleep.
5. Don't overstimulate the babies or make them think it is "fun time" being awake in middle of night. Keep the room dark and speak softly or not at all.
With patience, time, and a bit of luck, you'll soon get your twinnies into a good nighttime routine and you and your partner will start to get more sleep. Work together as a team to make sure each of you getting the minimum sleep needed to function the next day. Remember that mom and dad need to take care of themselves too! You can't run the risk of falling asleep at the wheel on the way to work, or passing out on the couch in the middle of tummy time. It's easier said than done, but making a plan to give each other the rest that's needed (and bringing in extra help when all else fails!) will make life a lot more enjoyable and manageable.
---
THIS CONTEST HAS ENDED