When I first mentioned to people that I was working on a piece about the things that I miss from my life before twins, the most common response I got was, "What are you talking about? You do everything with your kids!"
It is true that I have done a lot with my girls since having them two years ago. It's fun to go out to eat, play in the park and travel, even if it's a bit hectic (and doesn't always go as planned). However, as a single mom, without much close family, it hasn't always been a choice to drag my girls along with me. Many times it's a simple necessity. Good babysitters are hard to find, and expensive when you do find them!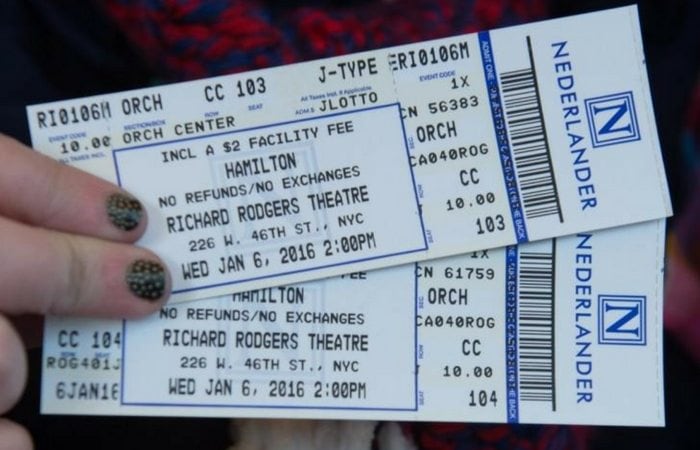 So, of course that means having to sometimes make tough choices, like canceling doctor's appointments, or skipping family events. "Mommy time" is the most frequent casualty these days. Let's face it, the latest blockbuster movie had better be worth paying $45-$60 in babysitting fees on top of the ticket and some popcorn. And that's if I can find someone to watch the girls. I have tickets to "Hamilton" in three months, and I need to start my babysitter search now!
It's these moments that lead me to get nostalgic for the simplicity of my life before twins. I could go to a movie or a show on a whim, even a midnight showing because I could sleep late the next day. I could take a relaxing vacation. I could read a book! Seriously, it's been two years since I've read any book longer than ten pages, that doesn't rhyme or have cartoon characters in it.
Before twins, I also got to do fun things like go to Yankee games (and actually watch the game). Once in a while, I even got to dress up in fancy frocks and go to some classy parties. These days, dressing up means putting on jeans, rather than sweats, wearing real shoes instead of sneakers, and maybe fishing out a pair of earrings, hoping they stay safe from grabby toddler hands: "Mama! Eawing!"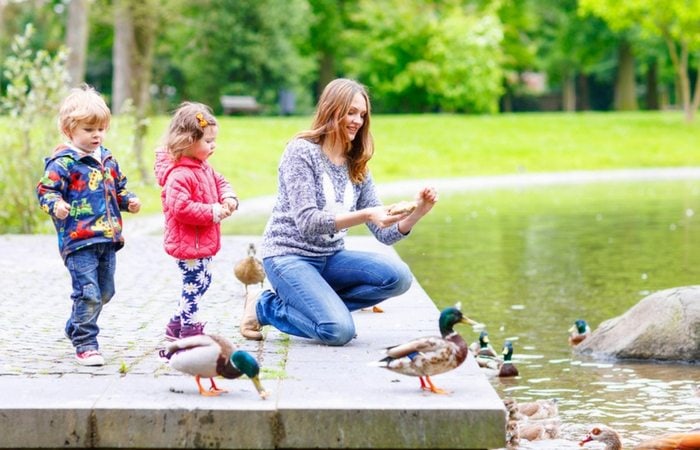 Of course, not long after the nostalgia sets in, the guilt sets in, and I start telling myself, "What's wrong with you?! You have two beautiful children! You should embrace every moment!" This is something I struggled with a lot, until I reached out more and heard from other parents about the things they miss from their pre-kid lives. When I asked my friends what they missed most, they mentioned things like having alone time, being able to run a quick errand, being able to do nothing, taking spur of the moment vacations and, of course the top two – getting enough sleep, and peeing without an audience!
Their full responses sounded more like this: "guilt-free alone time" and "being able to do nothing without feeling guilty." There's that G-word again. It's something we parents feel more often than we probably want to admit. Any parent who spends even a little time on social media knows the feeling. There are only so many #blessed family posts you can read without wondering what you're doing wrong. After all, those kids in that Instagram photo that I just liked are adorably smiling and playing so sweetly together. Mine have just given themselves avocado hair conditioning treatments, and have been fighting to the death over a small circular price tag for ten minutes (circles are very big in our house right now).
Here's the real truth, though – I'm not doing anything wrong. And neither are you. Raising kids is hard. I mean, I knew it would be hard, but it's HARD! For most of us, the lives we had before twins were simpler – that's just a fact. Missing that simplicity is normal. Feeling sad about it sometimes is normal. It is a loss in its own way, and it's one that has to be felt and processed, even mourned. The thing to remember is that it doesn't mean that you don't love your kids, or your life with them.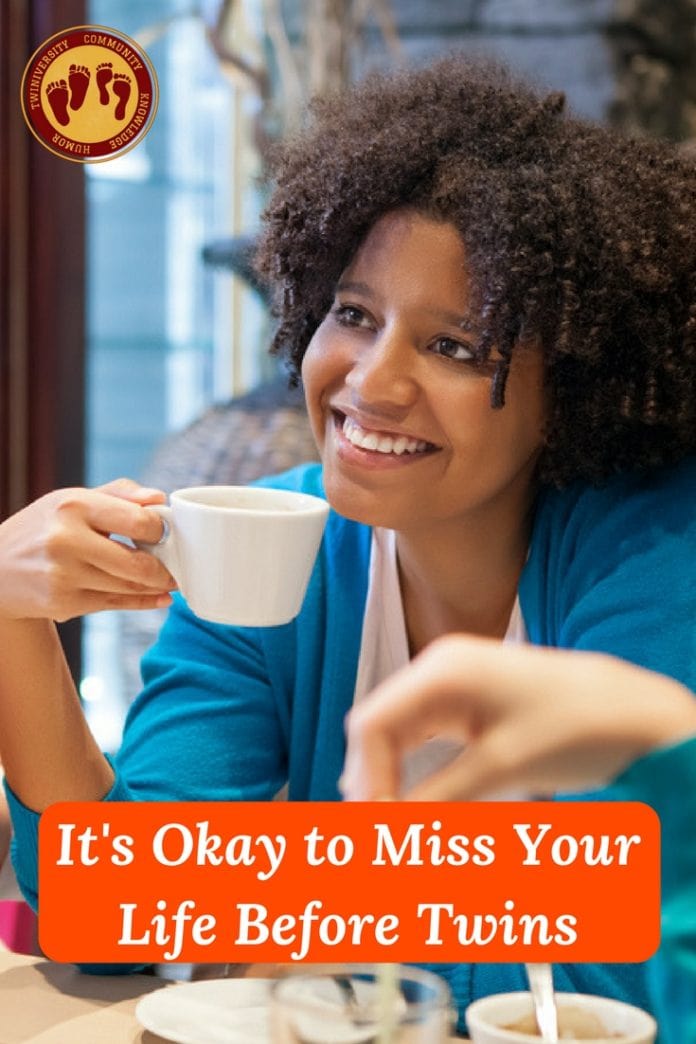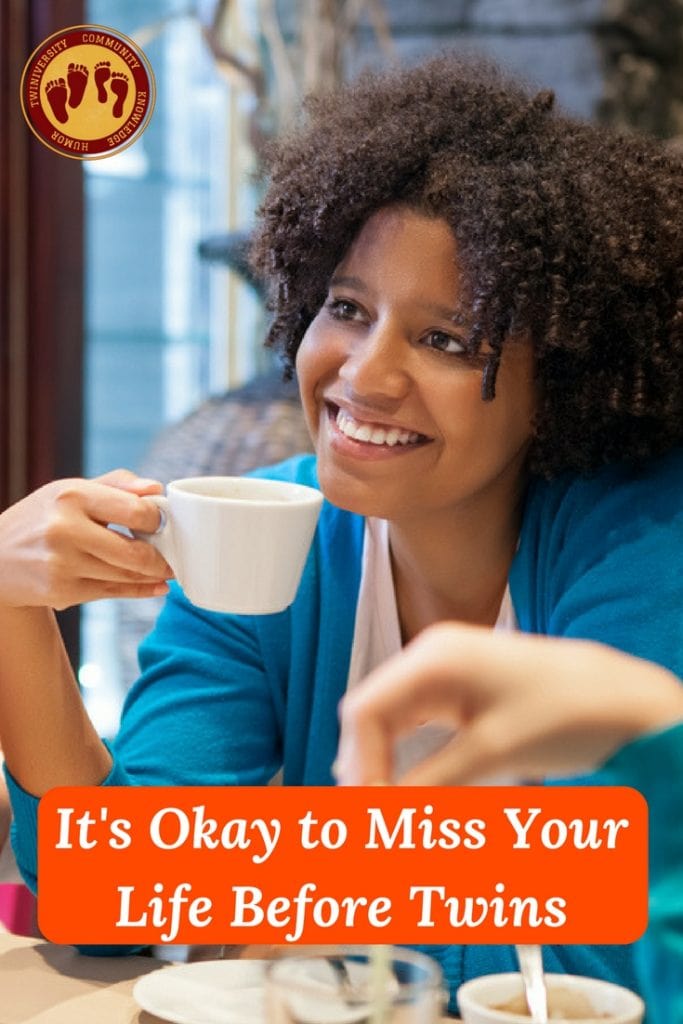 I had a great life before I had kids, but I always felt that I needed something more. That something more turned out to be two "somethings" more, and I wouldn't have it any other way. I'm obsessed with those girls, and I adore taking them everywhere. They've even pushed me to do things I never thought I would – like make costumes for Comic Con. I never thought of myself as a costume person, but then I had two little nuggets who I just knew I had to put in tiny Doctor Who outfits!
Like most parents, I haven't had a day off since they came home from the hospital, and sometimes I forget who I am if I'm not "Mama." For a long time, I felt that crushing guilt whenever I got wistful for my old life, before twins. Now I know that it's okay, and it's normal. Missing those days from time to time is not wrong.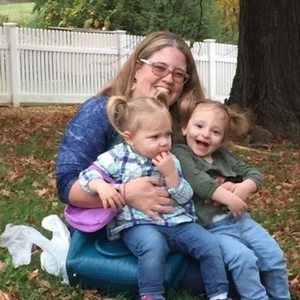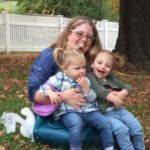 Kristen Marée Cleary is a writer and English professor who lives in New York City. She is a single mom to 2-year-old fraternal twin girls and her first-born, a miniature schnauzer. When she finds herself without two children and a dog on her lap, she enjoys Doctor Who marathons, coaching figure skating, and travel. She is an optioned screenwriter and, whenever the madness of raising twins as a single mom actually leaves her time to write about raising twins as a single mom, she blogs at www.spinstermom.com. You can also find her on Twitter and Instagram.
---
Related Articles
---
The rate of twin births has risen 79 percent over the last three decades, and continues to increase. A mom of fraternal twins and a national guru on having two, Natalie Diaz launched Twiniversity, a supportive website with advice from the twin-trenches.
What to Do When You're Having Two is the definitive how-to guide to parenting twins, covering how to make a Birth Plan checklist, sticking to one sleep schedule, managing double-duty breastfeeding, stocking up on all the necessary gear, building one-on-one relationships with each child, and more.
Accessible and informative, What to Do When You're Having Two is the must-have manual for all parents of twins.
---
Whether you're a twin parent in the big city surrounded by scores of resources, or a triplet parent out in the country with no one around for miles — our multiples parenting forums are for YOU! Sign up for FREE and connect with people who are just like you — parents of multiples looking for advice, parenting tips, or even just people to chat with who will understand what you're going through. Our forums are open to people all over the world and we offer scads of specialty rooms to find others who are going through the exact same thing as you. Check it out today!
---
Twiniversity is the #1 source for parents of multiples and we are growing faster every day!
Find us all over the web:
Or contact us by email at community@twiniversity.com