Happy New Year! With a new year comes the chance to start doing things differently, possibly for the better. Check out these 8 ways to start the new year off right!
Spend more time with family
Starting a new tradtion of having a weekly family game night is a great way to spend time with your family. Some awesome board games you can try are:

Take care of yourself
Are you drinking enough water? Not sure? With the Three Drops of Life Hydration Tracking Water Bottle wonder no more! This awesome glass bottle has liquid measurements on the side of the bottle, along with time markers to remind you to drink throughout the day. It's an easy way to make sure you get enough water every day.

Maybe you want to excercise more. Check out the Fitbit Blaze to keep track of steps, workouts, heart rate, distance, calories burned and monitor your sleep. This is is not only designed to help you get healthy, but you will also appreciate the "smart watch" type features including text, calendar, call, and email notifications. The Fitbit Blaze links to home computers, laptops, pads, and smart phones. It can also link to your friends and family working toward the same goal. This is a great combo between a fitness tracker and a smartwatch.

Maybe you just need a good soak in the tub. Give yourself break and take time to relax, you deserve it! Try one of these organic bath bombs to help you relax.

Get to know yourself 
Reflecting on last year and making goals for the future is so exciting. You might want to choose a personal goal to accomplish this year. You may want to write everything down in a journal. Check out the The SELF Journal. This is not only a journal, but also a daily planner and notebook to help you achieve your goals. It motivates you to be more productive and helps you form habits that will make success not only optional, but inevitable.

Or maybe you don't know where to begin with your writing. Check out the All About Me book. It is a fun book of questions that you answer about yourself. You will look forward to reading it in a few years and seeing how you've changed and/or stayed the same.

Declutter
Is your email overflowing? Is the hall closet busting at the seems? Does your computer need defragging? Take it one thing at a time so you don't get burnt out. Or you can check out Declutter: SUPER Practical Guide to Organize and Clear Your: Mind, Home, Relationships, Digital Life And More to help you if you don't know where to begin.

Do you have clothes you never wear and want to reorganize your closet completely? The Rubbermaid Deluxe Custom Closet Organizer Kit is perfect and at a great price! Everything will have a place and you won't cringe every time you go into your closet!

Save money
Start a budget. Get everyone in the house involved if possible. There are so many great apps to track your finances, expense and bills such as Dollarbird and Goodbudget. If you are teh type that needs to write things down and see it on paper check out the the Mead Expense Tracker has everything you need in one place. There are pockets for receipts of the month, a pocket for bills with a calendar to chart them, another space for your actual budget with a pre-printed layout, a place for random notes, a to-do list for each month, and a place to jot confirmation dates and numbers for payments. 

Saving money can also be fun for the whole family. Why not have everyone put their spare change into this Automatic Counting Coin Bank everyday. At the end of the year you can so something special, like a trip, with the money saved.

Listen to More music
Music can put you in such a great mood and motivate you to finish those last chores you have been dreading. Why not tell Alexa to play some fun music? With the Amazon Echo all of your musical wishes are easily attained by just asking Alexa! Plus you can play games, set timers, make lists and even shop on Amazon!

Eat better
If you eat right, you feel right. Eating a balanced diet is so important to your health and well-being. Why not try the Avalon Bay Air Fryer It's  a reliable and healthy alternative to deep frying and cooks food to a crispy, golden brown without any oil. You will love all the yummy foods you will be able to cook without the mess.

Craving a hearty stew during these winter months? Check out the Instant Pot, a Twiniversity MomSquad favorite. Not only will you cook up healthy, homemade meals, youwill be able to do it quicker than with your normal crock pot.

Plan ahead
Do the kids have swim lessons every other Thursday at 4:30? Do you work late on Wednesdays? Is there a follow up doctor appointment in three weeks? Why not have it all written out for the entire family to see with the Amy Knaupp Big Grid Wall Calendar? Even in this digital age this calendar will be the hub of your family, where you will all look to see where we need to be! It has everything you need to stay organized. There are stickers for every activity you can think of, even "date night"

Starting a new year comes with so many hopes and dreams of the future. Make it count and enjoy every minute of it!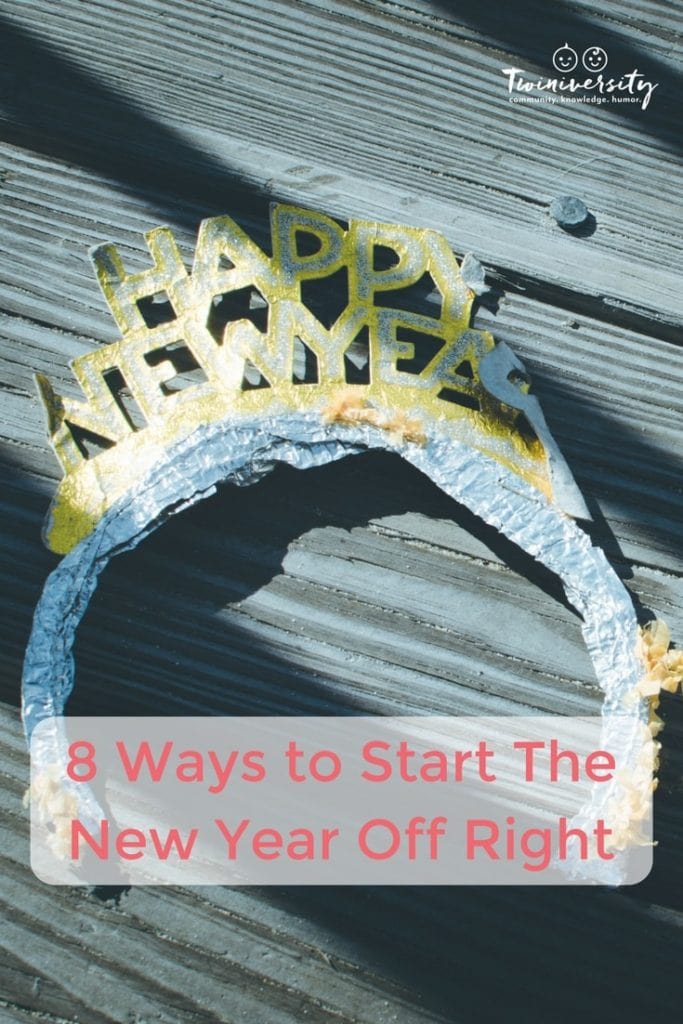 ---
Related Articles
18 Awesome Kitchen Tools You Need Today
Supplies to Stay Organized When The Kids Go Back to School
16 Items You Need In An Emergency Preparedness Kit, But May Not Have