Valentine's Day is a day to celebrate love with all the special people in your life. Why not show everyone in your family just how much you love them by celebrating and making the day one to remember. Check out these great Valentine's Day ideas for the entire family.
Set the scene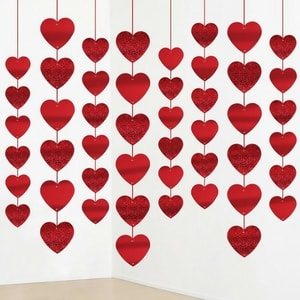 Having your house decorated with Valentine's Day decorations is an easy and fun way to start celebrating this fun and loving day. Just throw a Valentine's Day tablecloth on your table and maybe blow up some heart shaped balloons to start the day off right. You can even have some Valentine Days photo booth props on hand so you can take some silly pictures to remember this day.

Dress up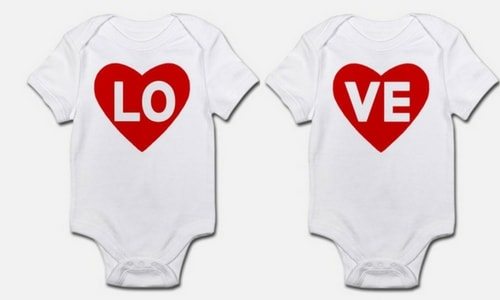 Dressing up your little ones for Valentine's Day is so much fun. There are so many adorable onesies available for your twinnies. Check out these Lo (love) Heart Infant Body Suit and Ve (love) Heart Infant Body Suit. They will be a perfect match together and no doubtly be the cutest Valentines in the neighborhood.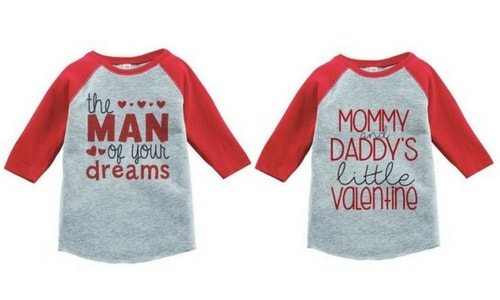 If you little ones are a bit older why not dress you little girl up in this cute Valentine's Day t-shirt or your son in this charming Boy's Valentine's Day vintage baseball tee. They will definitely be the cutest duo in town!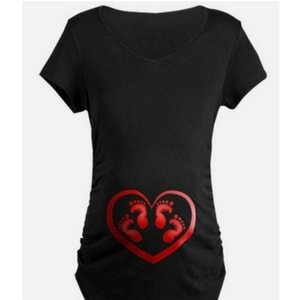 If your twinnies aren't here yet, no worries. You too can dress up and show your love on Valentine's Day with this awesome Twin Baby Footprints Maternity T-Shirt.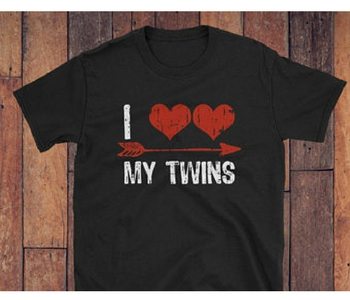 Of course, Dad cannot be forgotten. Get him this great I Heart My Twins Valentine's Day T-Shirt so the entire family can look complete when celebrating Valentine's Day together.

Make them some treats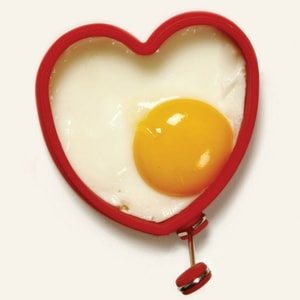 Get up early and make a loving Valentine's Day breakfast. You can use the Norpro Silicone Heart Pancake/Egg Rings to make heart shaped pancake or eggs. You can put some red food coloring into the pancake mix to add some more flare as well.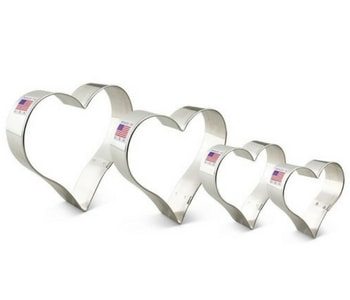 You can make a heart-shaped cake with a Heart Shaped Cake Pan Set or you can use it to bake a batch of brownies if you prefer. You can also bake some yummy cookies and cut them into different sized hearts with the Heart Cookie Cutter Set. Don't forget to make these treats extra special with some heart shaped sprinkles.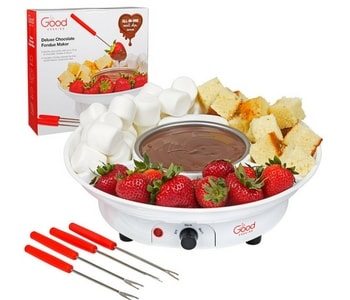 If baking is not your style check out this electric Chocolate Fondue Maker. You can dip fruit, marshmallows or pretzels into the melted choclate for a special Valentine's Day treat. There are no candles or open flames to worry about because it is electric! It melts Wilton Chocolate Fondue Melting Wafers at the perfect temperature with no issues of chocolate burning or not melting fully.

Crafts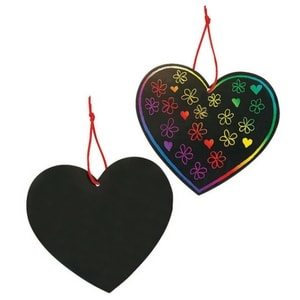 Making special Valentine's Day crafts for loved ones is so easy. You can let your little ones use Magic Color Scratch Hearts to create their own designs with minimal mess. They just have to scratch away the black to have the colors magically appear.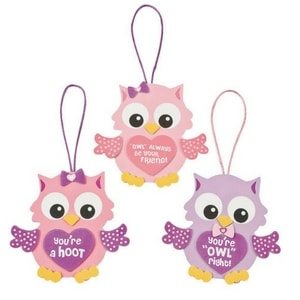 If you think your kids would like to give some special Valentines to their classmates, maybe let them make some fun foam Valentine Owl Ornaments to give out.

Have some family fun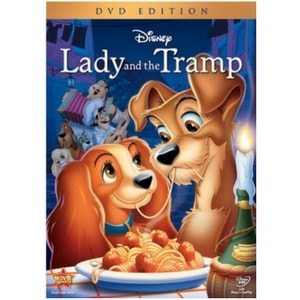 One way to have some family fun to celebrate Vaelntine's Day is to watch a kid-friendly love themed movie together, such as Lady and The Tramp, Shrek or Beauty and The Beast.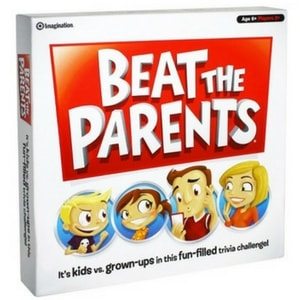 Having a family game night is another option. There are so many great games for families of all sizes and ages. Some of Twiniversity's favorites are Beat the Parents, Pie Face Showdown and Soggy Doggy.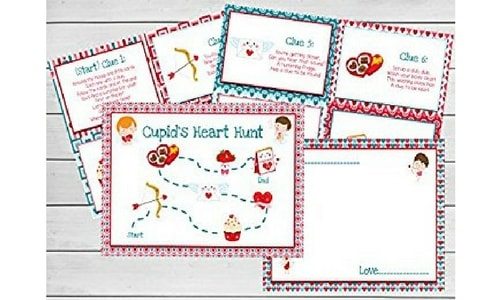 Another family fun activity for Valentines Day is a scavenger hunt. This can be made made easy with the help of  the Valentine's Day Scavenger Hunt Party Kit. You can create a special prize filled with sweet treats, Lovey Dovey Coupons, Valentine monster Stickers, Heart Temporary tattoos and Glow Stick Light Up Valentines Day Shades.

Valentine's Day can be so much fun for the entire family. With these easy ideas we hope it is a special day filled with lasting memories for everyone involved.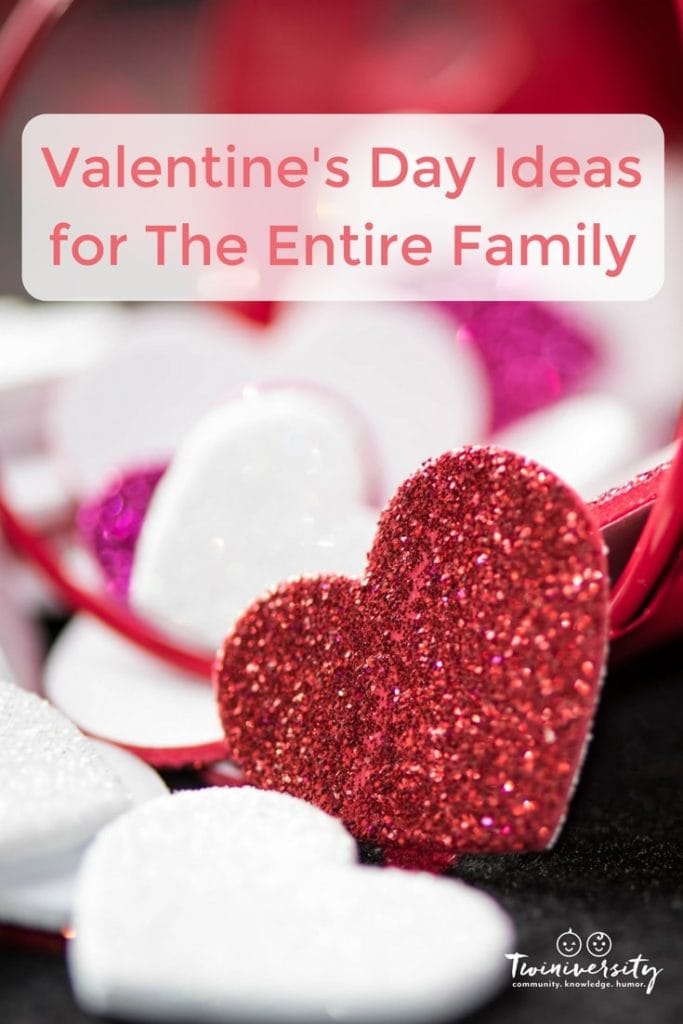 ---
Related Articles
Perfect Holiday Gifts for Dad 2017
Celebrating Holidays On The Cheap As A Single Parent