The whirlwind of life with twins can make it challenging, if not impossible, to track all the special milestones. I have thousands of photos from birth to toddlerhood just sitting in a folder on my smartphone. I know I have videos or photos of their first smiles, first steps, the first time they hugged each other…somewhere. I try my best to capture each moment, but I want to be able to share the milestones I've captured with my twins when they are older. When they begin asking about what they were like as babies or want to see their first steps, I don't want to have to tell them those memories are lost or buried in files on a long lost flash drive. That's why I've been on the hunt for fun, easy ways to track milestones that go beyond just snapping a picture. Here are 12 ways I've found to help twin parents capture twin milestones and keep track of all the fun memories of life with twins.
1. Shutterfly Photo Book. I really did try to make a baby book for my twins. Between recovering from their birth and the stress of the first few months, it simply didn't happen. I snapped as many photos as I could. I jotted down my memories of milestones or cute things they did. For the first few months it was all jumbled until I decided to put it all together. Through the Pampers rewards app, I gained enough points (it's not hard when buying enough diapers for two babies) for a free photo book from Shutterfly. In about half an hour I created a book full of their monthly photos and special memories from their first year. All I had to pay was shipping. They love to read "their" book over and over. I'm currently working on an alphabet photo book for their second year.
2. Chatbooks. While we're on the subject of organizing photos, Chatbooks is a great app to help get your photos from your phone or social media into print format. Chatbooks will automatically create photo books from your Instagram posts for $10 per book with free shipping. This is a great option if you don't have the time or creative ability to put together a photo book on your own. You can even subscribe to have books sent on a regular basis. These would be great gifts to send to grandparents and other relatives who do not have social media. No one has to miss out on all your twins' firsts.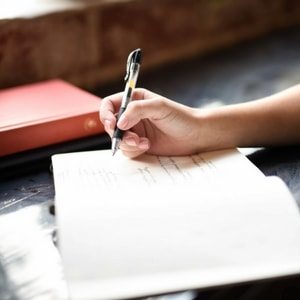 3. Leather Journal. When my husband and I began our journey through infertility, I purchased a leather journal to begin documenting each step for our future child(ren). I continued documenting milestones after our twins were born through their first birthday. It's such a joy to look back at everything we've been through to get to where we are today. Each month I made a chart with milestones such as how many teeth they had, what foods they liked, first words, favorite songs, etc. I know someday they will love getting a glimpse of what life was like for us as a family during that first year. I made writing in their journal regularly a habit by taking notes in it during every free moment I could get. It was not easy at times, but it was well worth the effort to document all the things Twin Mom Brain has caused me to forget. You don't have to write an eloquent essay on each page. Sometimes my entries were as simple as a few bullet point notes about our day.
4. Email Accounts. If journaling isn't your thing, you can set up an email account for each twin. You can send them notes or letters you would like them to read in the future at specific ages or milestones. You can also take monthly or milestone photos and quickly email them before you forget. An advantage of using a leather journal is your twins will already have an email address set up for them in the future. If their names are popular, setting up an email address now may prove advantageous for them in the future. They'll be grateful they don't have to use Isabella23212345 or Asher7654321 as their username. Be sure to back-up the emails or print them just in case you ever get locked out of their accounts or an email is accidentally deleted.
5. Qeepsake. If you are even shorter on time but want a similar way to write to your twins, try the Qeepsake app. It sends you questions to answer based on your child's age via text message. All you do is shoot back your answer in a text and you're done. Qeepsake adds your responses to a journal. Each child you add gets their own journal. You can also add photos later or have your responses printed in a keepsake book. I wish I had known about this one when my twins were infants, but I'm still enjoying answering questions about twin toddler life. I love that Qeepsake creates the questions for you, all you have to do is answer. An example of the type of question you'll get is, "Does your child have a nickname? How did they get it?" I can't wait to read the questions and answers again a year from now to see how life has changed!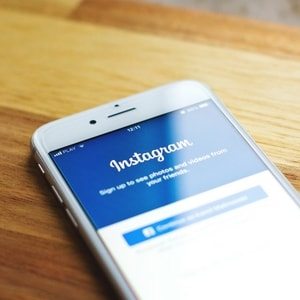 6. Private Instagram Account. If you're more into taking photos than journaling, this may be a better option. You can create a private Instagram account for your twins that only close family and friends can view. Post milestones to your heart's content without having to worry about who is viewing your photos. Social media savvy grandparents and far away relatives will appreciate the chance to feel included in your twin's daily lives. When they are old enough to use social media, they can take over and post their favorite accomplishments. If they want, they can have a book of the photos printed or you can have a book made to mark a special milestone birthday. The only disadvantage is that social media is always changing. There is a small chance Instagram will not be around when your twins are old enough to take over their accounts or another platform may be preferred. Always back up any photos/moments you share, just in case.
7. Tinybeans. If you're still unsure about using social media to track milestones, sign up for Tinybeans. If you're expecting twins soon, sign up now! The Tinybeans app is a journal for tracking milestones and a way to privately share photos and special moments with family or whomever you choose all rolled into one. The goal is to post one moment or milestone per day. Tinybeans will do all the sharing for you after you add a list of followers. Don't worry if you missed the memo and your twins are now almost two (like I did!) Tinybeans can also be used to track special toddler moments. I just signed up a few days ago using my Facebook account (you just need an email address to sign up). Sign up was quick and easy. I'm loving the ease of pulling out my smartphone to track moments right away instead of having to wait until later when I'm likely to forget.
8. Milestone Photo Session. Cake smash photo sessions to celebrate first birthdays are always fun, but there are so many other creative ways to celebrate. Maybe your twins would rather have tacos or pizza instead of cake. Special photo sessions don't have to involve milestone birthdays. What about the first time they take a bath together, the first time they hold hands or hug, or their first steps? One of my twin Mom friends did a bathtub photo session with her twins, complete with bubbles and rubber duckies. Her photographer captured the pure, sweet joy on their faces because they were having so much fun. With all the props and backgrounds available almost any idea you dream up can be a reality. Most photographers are happy to accommodate unique ideas. Think about what your twins like to do and go from there to create a once in a lifetime photo opportunity.
9. Letters to My Baby book. Everyone loves getting snail mail. There's nothing like a heartfelt, handwritten note. The Letters to My Baby book is full of stationary and envelopes to help you write letters your child can read at a specified date in the future. Don't worry if you have no idea what to write. Each envelope has a prompt to help you get started. Prompts include "My wish for you…", "I laugh when you…", and "What I want you to know about me…". There are also two blank letters in case you feel inspired to write about your own topic. If you would rather not write letters, there's also a version for grandparents.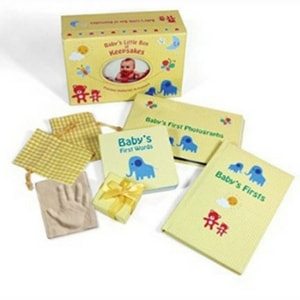 10. Keepsakes box. When I was about 34 weeks pregnant with my twins (they were delivered at just over 35 weeks) I decided they each needed a box to put keepsakes in. I wanted to preserve their hospital hats and first pair of teeny, tiny baby shoes. I waddled around the local hobby store to find something big enough to fit all their mementos, but small enough to fit in their closet. Although I found something that would work before the Braxton-Hicks got to me, I've since found several better options. Instead of throwing everything together in one box, you can purchase keepsake boxes with separate compartments for different mementos. This way nothing gets lost or damaged. The Baby's Little Box of Keepsakes includes a book for listing all the details of their first year, a book for photos, pouches for a lock from their first haircut and first lost tooth, and clay to make a handprint keepsake.
11. Mixtiles canvases. If you're looking for a way to display your twin's art masterpieces or display photos from their latest photo session, try Mixtiles. Mixtiles are canvases with a sticky backing you can change out or re-arrange without damaging the paint on your walls. Download the app then choose which photos you want to transform into canvas works of art. A set of three tiles is $49. Shipping is free. Now is the time to get photos of your twins off your phone and onto your wall. Another great gift for grandparents! The app is available for both the iPhone and Android phones.
12. FilmoraGo Video editing app. Most of the latest videos I have of my twins are blurry, wobbly attempts at capturing all the ways they are growing up way too fast. Before sending your family and friends that video of the time your twins stopped fighting over a toy and actually played together in a way that gave you all the feels, try a video editing app. In addition to basic features such as cutting the length of the video or sharpening the focus, FilmoraGo allows you to add music, themes, text, and filters. It's one of the highest rated free apps for quick video editing. The app is also available for both the iPhone and Android phones.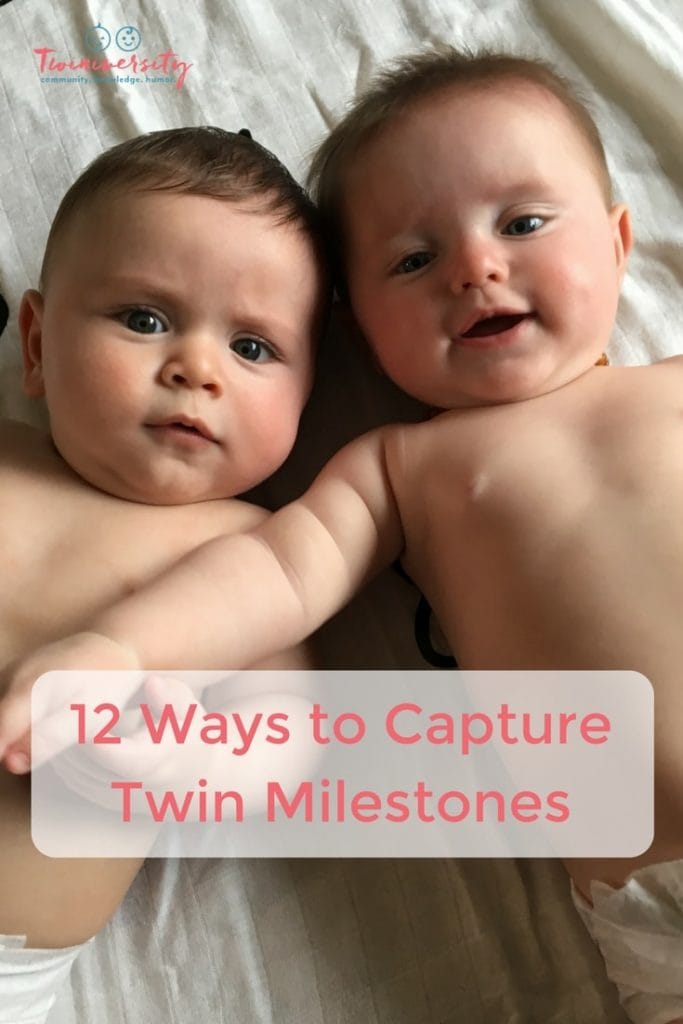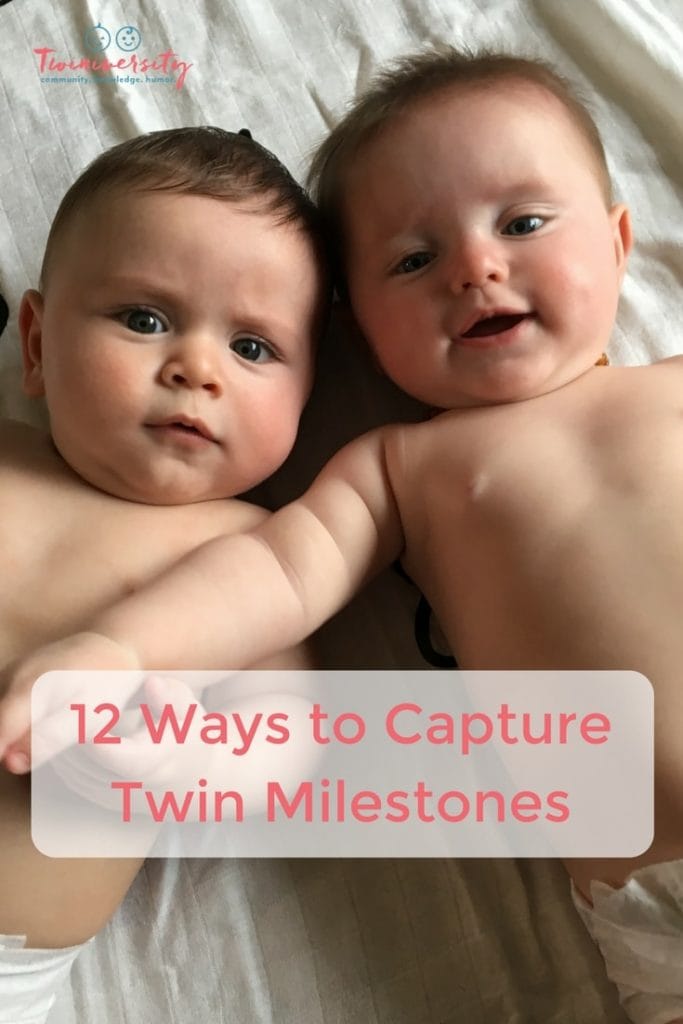 Someday I hope my twins will look back at the early days with a smile and enjoy reminiscing about all the special twin moments they have shared over the years. I know I will. They'll certainly have plenty of pictures, photo books, videos, and other mementos to mark their best moments together.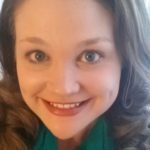 Melissa Titus taught Kindergarten and 2nd grade in the public school system for ten years. She is taking a break from the education field to begin her new adventure as a SAHM to her boy/girl twins born n July 2016. When she's not spending time with her husband or taking care of her twins, she loves to write, bake using her great grandmother's recipes, support others still in the midst of infertility, and explore the great outdoors while attempting to photograph it. You can follow her on Instagram, Twitter, and Pinterest.
---
Related Articles
How Do You Scrapbook Your Twins' Mementos
5 Twin Mom Milestones During the First Year