Our house may have a bit of a book problem. We have bookshelves in every room in our house, multiple shelves in a few, and they are stocked full at all times. My childhood home was very similar, which makes this feel normal. We literally read hundreds of kids books a year between our four kids. Most of those books leave our brains as soon as we've finished, but every so often we run across a book that we just can't escape or makes an immediate, indelible impact on our hearts. Summer is a great opportunity to spend a rainy afternoon at the library to stock up on books for when the kids need a break from the sun. We are lucky enough to live in a town with a library that has an awesome summer reading program. For every 15 days that's logged reading for 20 minutes (whether reading to yourself or being read to) the kids earn a free book. What could be better than that? Free books for doing something we love anyway! Here are some of our favorites in our current rotation.
1. Toddler
Tap the Magic Tree by Christie Matheson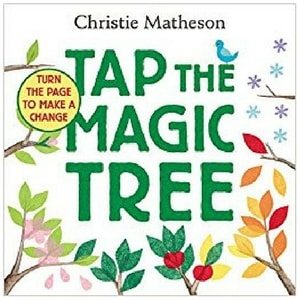 This book immediately engages your child with a fanciful journey through a simplistic life cycle of a tree. Our youngest loves it as much as our older two. Simple illustrations and phrasing captivate their young minds as if they're really making the magic happen.

2. Preschooler
Giraffes Can't Dance by Giles Andreae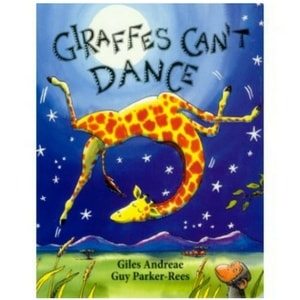 Gerald doesn't fit in with the other animals in the jungle until he realizes he needs to stop trying to be them and just be him. This book has really vibrant illustrations and a good message of accepting yours and others' flaws. It flows easily as you read it out loud, which is an essential element in children's books.

3. Early Elementary
Rosie Revere, Engineer by Andrea Beaty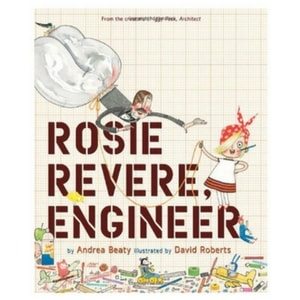 Rosie Revere, Engineer is seriously one of the best books I've read in a really long time. It moved me to tears as I read it to my boys. Admittedly I'm a crier, but really, when's the last time a kid's book did that? Rosie is a born inventor who is discouraged early on by well-meaning naysayers. She continues to create, but only in secret, until her favorite Aunt changes her perspective on all of her 'failures'. The messages of not giving up while focusing on the successes and not your defeats are great messages to everyone, not just the kids.
(Twiniversity Tip: If you're a fan of Rosie, be sure to check out Beaty's other winners Iggy Peck, Architect and Ada Twist, Scientist)

4. Caldecott Award Winner
The Fox Went Out on a Chilly Night by Peter Spier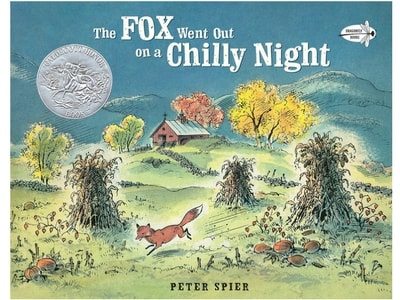 My husband has a deep-rooted love of Caldecott Award Winning books and all things retro, so this book ticks two big boxes in his book-loving checklist. Each page has so much going on with its intricate illustrations, following the fox through the woods to town while he steals his family's dinner and back again. The words are very simple but engaging and our three youngest request this book on a regular basis. It may or may not have something to do with the Farmer's Wife's voice that my husband belts out. This book is actually a folk song made into a book, so make sure you check out the tune as well.

5. First Book Series
The Magic Treehouse by Mary Pope Osborne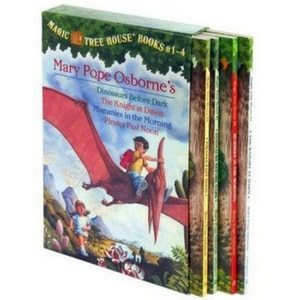 This book series grows with your kids reading and maturity level. As your child gets farther in the series the books get longer with harder word usage and slightly more complex thought processes. The kids are given a new mission in each book which can take place anywhere in any period of history. Sometimes you learn about famous people in history or you learn about a period of time. This has always sparked interest in other books on the same subject for our kids. One of the best things is that if you miss a book (or five) in the series you can still follow along without missing key parts of the series. We've always been able to find these at second-hand stores and garage sales to grow our collection at reasonable prices. And what kid wouldn't love to pretend that their secret playhouse had the ability to send them through time and space?

6. "When Your Kid is Ready" Series
Harry Potter by J.K. Rowling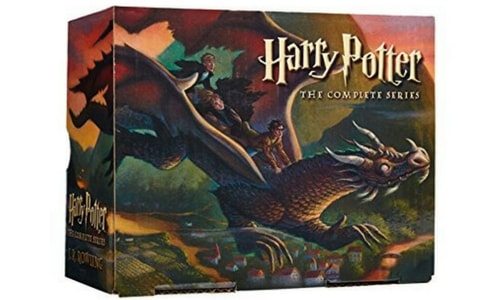 Our oldest is eight and we started the series this year. He was immediately riveted with the story of a boy not much older than he who discovers, after a miserable life, that he is really a famous wizard. His life immediately unfolds into a series of events he could never imagine, meeting new people and creatures he never knew existed. It's been great reading them again and watching him so invested in this story to the point where he is cheering out loud when Gryffindor wins the House Cup or when Harry captures the Snitch and saves the Quidditch game! Our six-year-old loves these as well. We've had to take some breaks when events get intense and he has absolutely checked out for sections of the books when it was too much. One of the smartest things we did was to start reading those intense sections during the day on car trips, so when bedtime came around we were past the scary part and crisis was averted, or it was long enough ago he'd forgotten he was scared. We have also done some creative editing of language and events that they're not really ready for yet. It's kind of hard to believe the first book is 20 years old. This is a modern classic.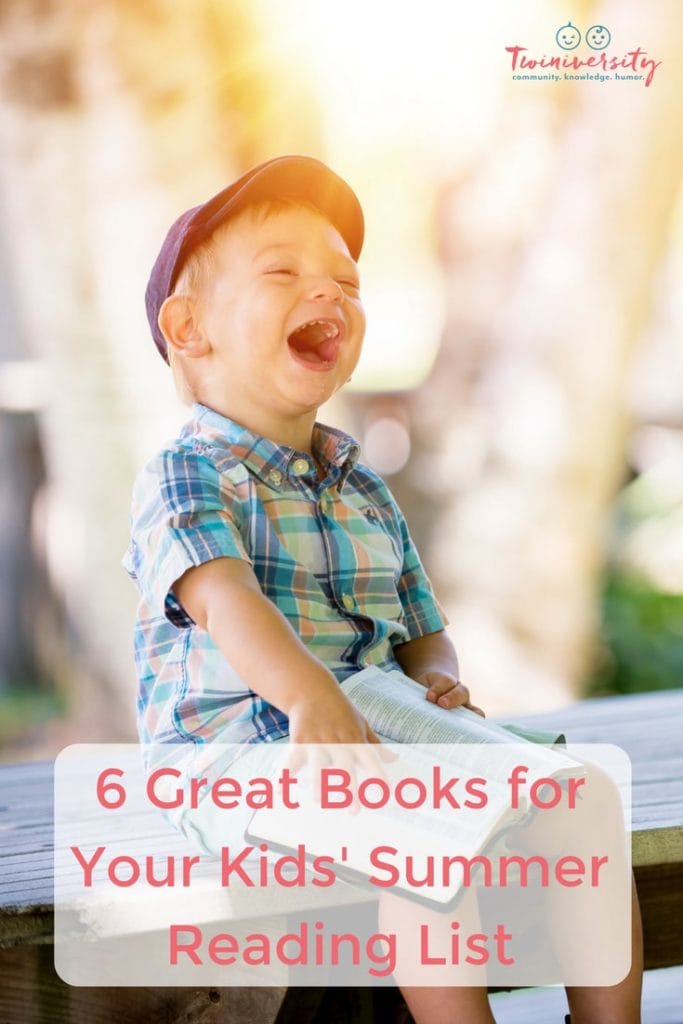 Reading is a lot of things to a lot of people. It's boring or magical, it's frustrating or relaxing, it can take you away from your stress, it can open your mind, and teach you about your past, present or future. In our house reading bring us together. It's an activity where everyone can participate. Reading makes us stop, cuddle, talk to each other, learn, teach, comfort. It is a gift that has been given to us by our parents that we are so lucky to be able to give to our children.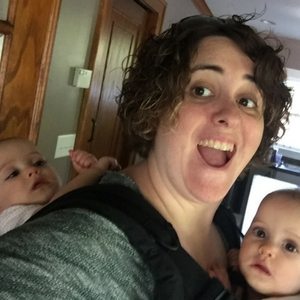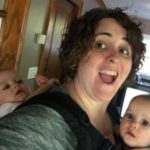 Heather Hayner is a happily married, full-time working mom of four including a surprise set of identical twin girls. In her former life, she was a lover of the Upper Peninsula of Michigan, traveling, live music and book reading. She is now just happy to get dishes done before bedtime.
---
Related Articles
7 Picture Books Sure to Make Your Twins Smile
8 Awesome Board Books for Your Little Ones