All moms have good mommy days and bad mommy days. Even though there are many of both, we tend to focus on the bad mommy days. Particularly when our children are not behaving well in public, we illogically use their behavior as a measurement of how good of a mom we are even though we know one does not have anything to do with the other.
Good mommy day…
After picking up my three boys from school one day, I took them straight to the eye doctor. My oldest was the only one who had an appointment that particular day so while my oldest was getting his eyes checked, I stayed in the waiting room with my twins. They voluntarily chose to occupy themselves by finishing their schoolwork. When the optometrist came out with my oldest, he noticed my 7-year-old twins writing in their notebooks and asked, "Are they doing homework?" To which I answered, "Yes" to which he further said, "Wow! I could have used you about 10 years ago!" My children were so well-behaved and obedient it even shocked me! I was impressed, proud, and silently thanked God for the children who showed up in the bodies of my own children that afternoon. Following this wonderful experience, I treated (me) all of my children to ice cream just to celebrate (me) them making good (mom) choices.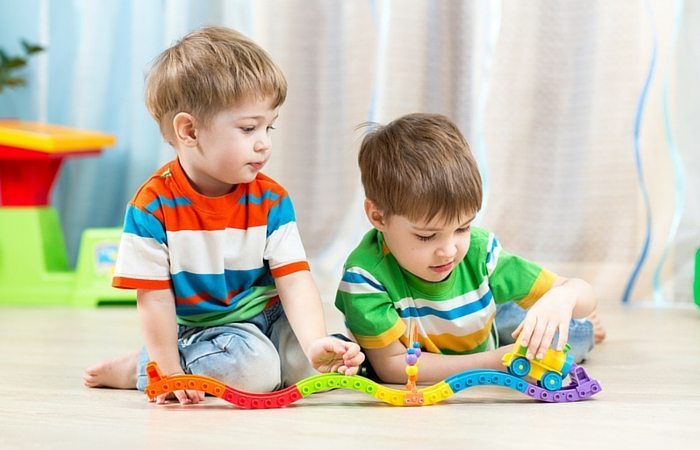 Bad mommy day…
THE NEXT DAY, my twins synchronically saved all of their pent-up energy from school for their eye appointment with the doctor. By the end of their appointment, despite the numerous chairs and other clients waiting in the waiting room, my twin boys decided it was a great time to begin rough-housing. I began to wonder, "why didn't I bring the children who came with me to the appointment the day prior…where did those children go?" While standing in front of the doctor as he attempted to share the results of the appointment, my children began practicing their martial art moves. I automatically turned and caught the leg of one twin and sat him on the floor near me, then sent the other to sit across the room in a chair by himself. As I turned back to the doctor's attention, in such a comforting effort, the doctor explained, "You can take the glasses off (him) when he is roughhousing, even though I know they never rough-house like my four boys — who are now grown — did, and even still do."
Despite my self-consciousness, my experience on both days at the doctor's office was actually reassuring. On the bad mommy-day, the doctor's comments helped me know that he was not one of those outside-looking-in adults who was judging my parenting skills by my children's behavior. Instead, his comment confirmed that my boys were just being boys and that was okay and that I don't have to question my mothering just because I am in public. The acknowledgment imparted strength and courage in the midst and reassurance that I am welcome in the community of parenting and I am accepted just as I am.
As twin moms, we need to do this more often with each other. Coming from one twin mom to another, we know that we can relate to fellow twin moms in a way that only WE can.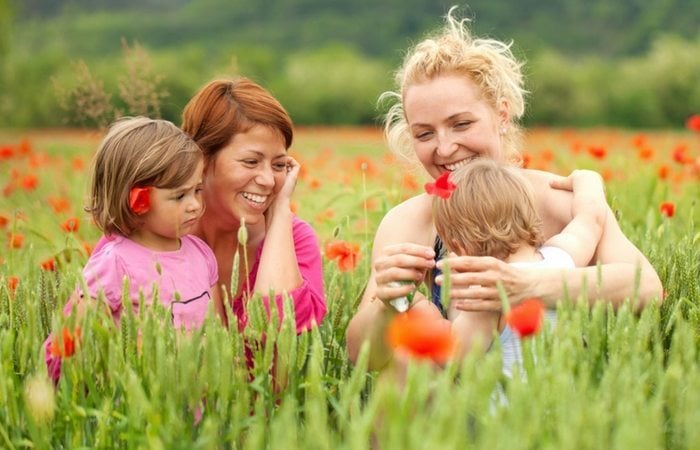 The following are four ways we can encourage each other more as twin moms in the midst:
1. Offer a fellow twin mom some help when needed.
To be clear, it is not the best time to ask a mom what you can do to help her as she tries to avoid judgmental gazes from the other patrons standing with her in a grocery store line while her 2-year-old decides to lay out on the floor in a tantrum. But perhaps, instead of trying to avoid her embarrassing gaze as she tries to regain control of her child, you could specifically think of what would help you at that moment and offer to do it. Actions such as offering to take the groceries out of the cart for her and put on the conveyor belt so that she can give further direct attention to her son and not be so self-conscious of what others think can make a simple but key difference for a twin mom in the midst.
2. Intentionally get involved with twin moms.
We all have witnessed the runaway 4-year-old girl at the playground with her mother frantically calling her name and running behind her. With twin moms, that means there is most likely another 4-year-old left behind (or bouncing on her poor hip as she runs this marathon). Step in and help that mom! I am not suggesting touching a child without a parent's permission (unless she is about to run into danger), but I often find that just looking in that child's direction or making a "game" of the chase to lead that child back in the direction of her mom can often send that little girl turning right back towards her momma's comfort zone and end that momma's unplanned marathon event.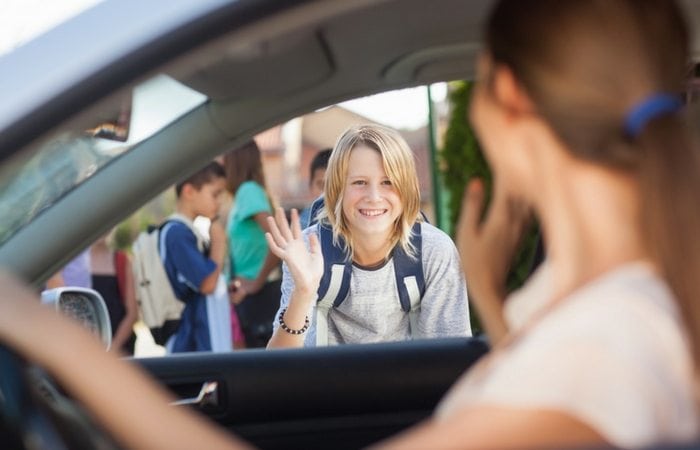 3. Reaffirm correction when possible.
I still remember the day one of my sons left my car in a huff during drop off to school and as a result, he purposely did not respond to my, "Have a good day" remark. A volunteer room mom turned my son around and made him come back to my car and "respect his mother" by telling me a proper goodbye. And yes, his siblings were right there to see the interaction! These simple opportunities can often go overlooked, but they shouldn't.
4. Share compliments and affirmations.
It is well known that one of the biggest motivators to employee productivity is acknowledging their efforts. Despite the many efforts twin moms make on a more than daily basis, times two, any effort often does not receive much if any acknowledgment. Whenever I receive positive comments about my children's behavior at a restaurant or other public event, it shows me proof that what I have been training my twins over the past 7 years is actually taking root, which is quite rewarding and motivating in and of itself.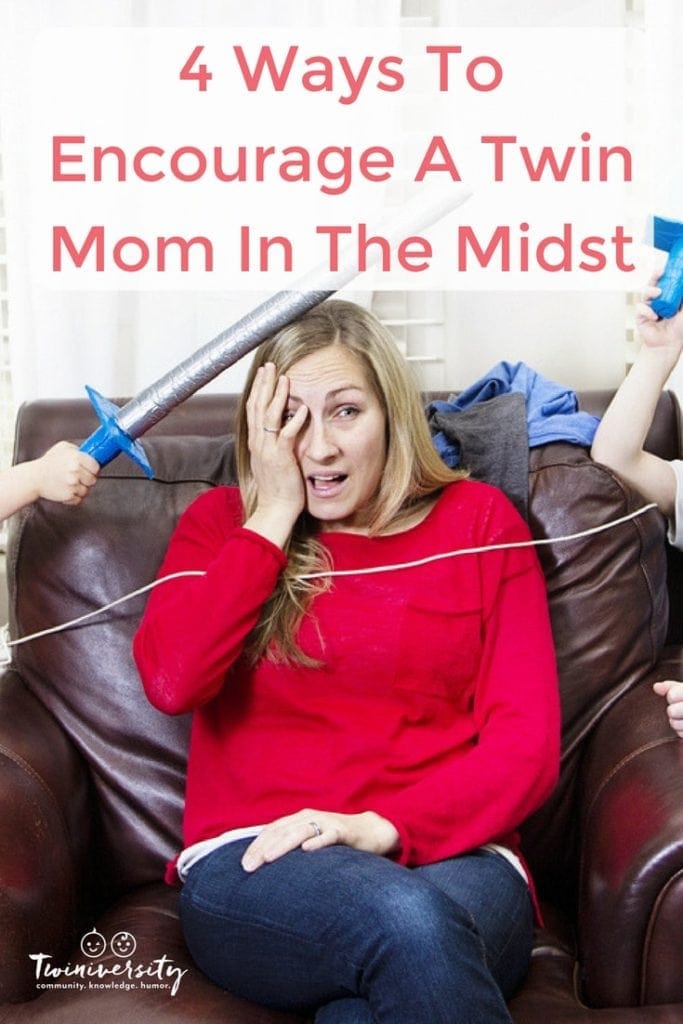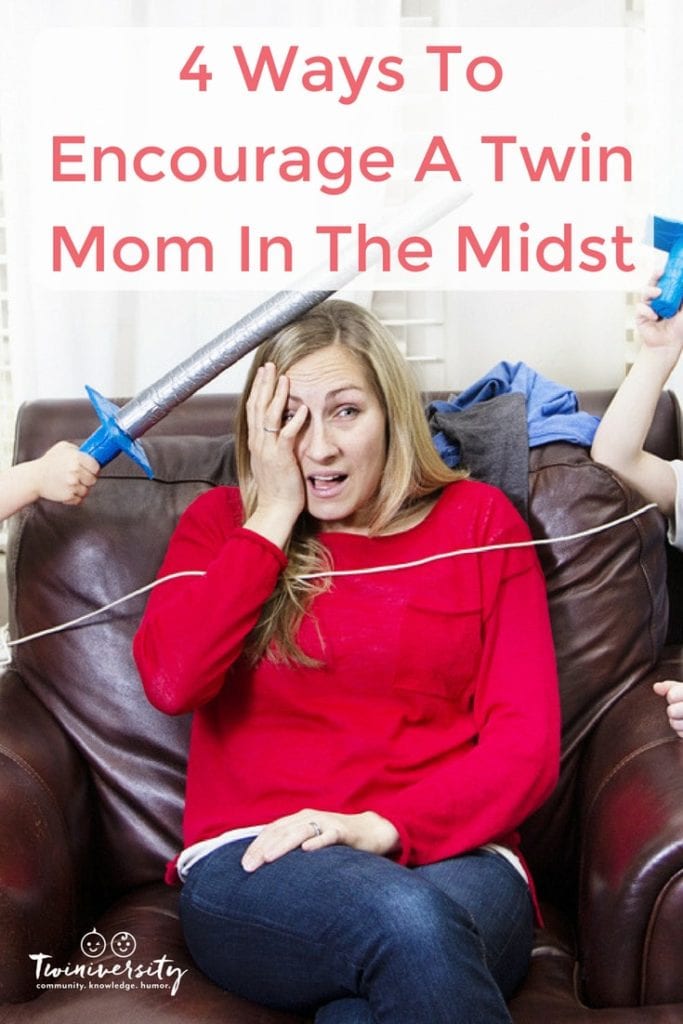 How much of a difference would these approaches make for you? Instead of joining the singleton crowd giving twin moms the "you've got your hands full" comment, regardless of whether it is a good or bad mommy day, intentionally speak the unspoken with a fellow twin mom. Connecting with her in the midst will go so much deeper for her and you too will benefit from being a part of it.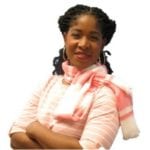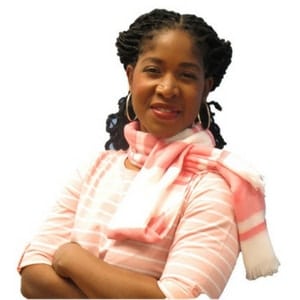 Andrea Ormsby serves twin moms by helping them to get clear on what their next steps should be so that they can mother from a place of strength and courage rather than fear. You can sign up for a strategy session with her via bit.ly/getmomcourage2. Find out more about her and her services via www.andreaormsby.com
---
Related Articles
Three Reasons to Say No So You Can Focus on The Yes
The Best Ways to Help Out New Parents of Twins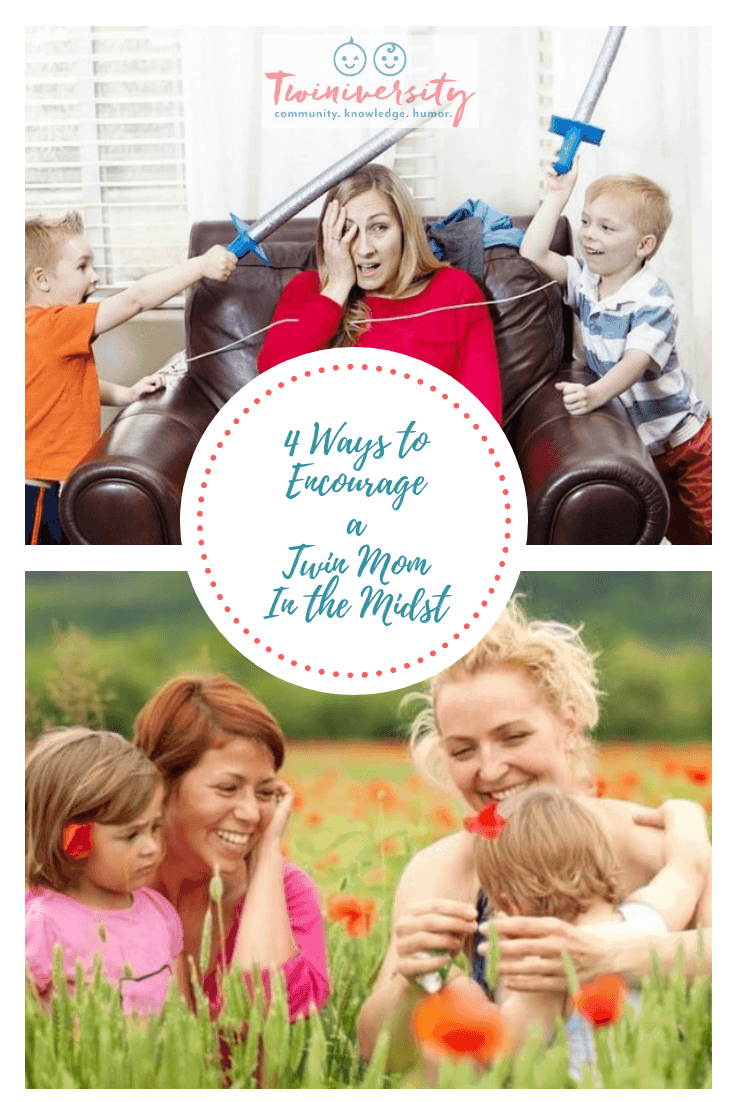 ---

Got twins? Us too! The Twiniversity Podcast with Natalie Diaz is created by parents of twins FOR parents of twins, from expecting times through the teenage years and everything in between. This podcast is all about parenting twins, offering plenty of tips, parenting hacks, and of course, humor. Just know that we are laughing WITH you every step of the way.
---

Are you looking to connect with an experienced parent of multiples who has been in your shoes? Do you want to feel supported, guided, and heard as a new parent of multiples*?
Or, do you love offering advice and tips to new parents of multiples*? Would you love to support, guide and listen to a soon-to-be or new parent the way you wish someone was there for you?
If you said, "YES!" to any of those questions, then the Twiniversity Parent-to-Parent Mentorship Program is perfect for YOU!
We are looking for parents of multiples from around the globe who want to be matched up with a parent mentor, or who want to BE a parent mentor. We'll be matching up moms with moms and dads with dads from all over the world to get personal support in this crazy life of multiples parenting!! All you have to do is complete a simple application form and we'll do the matchmaking! And the best part? The program is totally FREE! There are no fees to take part in this program.
---

The rate of twin births has risen 79 percent over the last three decades, and continues to increase. A mom of fraternal twins and a national guru on having two, Natalie Diaz launched Twiniversity, a supportive website with advice from the twin-trenches.
What to Do When You're Having Two is the definitive how-to guide to parenting twins, covering how to make a Birth Plan checklist, sticking to one sleep schedule, managing double-duty breastfeeding, stocking up on all the necessary gear, building one-on-one relationships with each child, and more.
Accessible and informative, What to Do When You're Having Two is the must-have manual for all parents of twins.