7 Summer Shopping Must-Haves for Kids
I don't know about you, but we are counting down the remaining days of school. We are beyond ready for a leisurely summer. Over the years I've established a list of summer shopping must-haves, which includes: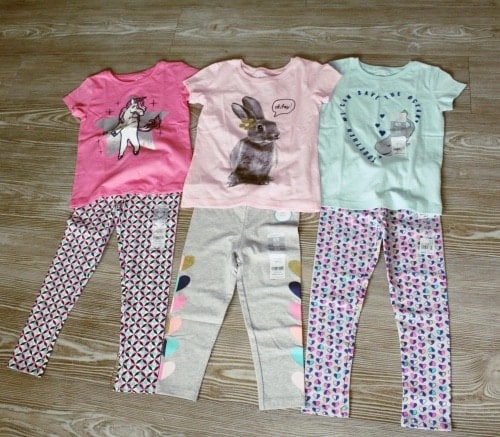 Mix and Match Separates
I always pick mix and match separates with a similar color scheme so it's easy for my kids to dress themselves without looking like they are enlisting in a circus. For on-trend, comfortable kid clothing, I love Oshkosh, Carter's, the Children's Place and Target, all of which have sizes newborn through 14 big kids. I never pay full price; each of these stores offers regular sales and online coupons, which are readily available.
At Oshkosh, I like to snag $6 doorbuster shirts, leggings, and shorts as well as "buy one, get 2 free" shirts. Similarly, at Carter's I keep an eye out for $5 doorbuster shirts, leggings, and shorts. There I like finding shirts with positive messages such as "The future starts with me," and "Girls can do amazing things."
Meanwhile, Target offers $4 Cat and Jack brand separates, which are trendy and comfortable. In addition, Cat & Jack also includes an adaptive line of clothes for children with disabilities. The adaptive clothes include pieces like extra soft items for sensory sensitive kids to easy to open fasteners.
I've never been big on twin matching, but at about age five my kids started wanting to "twin" i.e. wear matching clothes with each other and even me! At The Children's Place Mini Me Shop I've scored cute, coordinating family pajamas.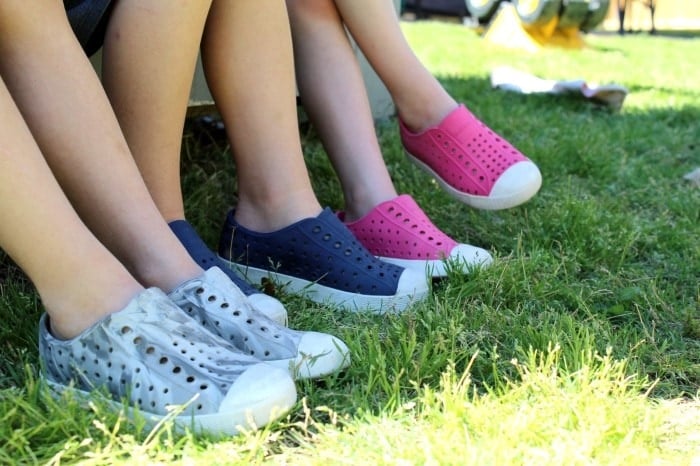 Versatile Shoes
For summertime, versatile shoes that are cute and comfortable are a must! Last summer we discovered the beauty of the Native Jefferson shoe. It is gender neutral, comes in many colors, and can go from school to the pool. They are durable for the entire summer season and can be washed in the machine.
Similarly, Crocs offer the versatility of going from indoors to poolside while also being comfortable and stylish. Our favorite Croc styles include the clog, classic K flip flop, and Keeley charm ballet flat.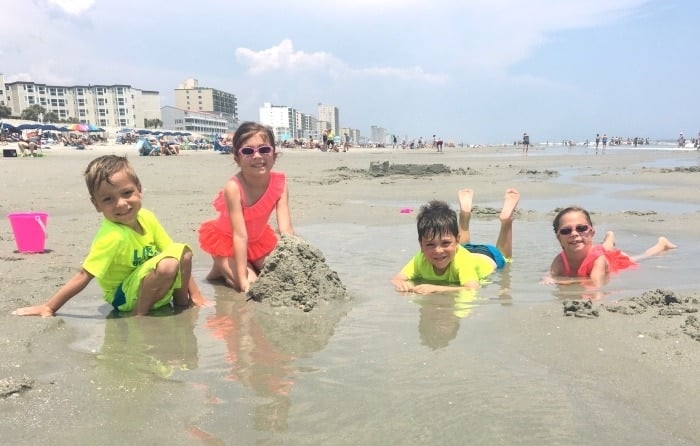 Matching Swimsuits with SPF
Your kids aren't outfitted for summer until you have swimsuits! Although my kids have never dressed alike on a regular basis, I always buy them matching swimsuits to wear at crowded pools and waterparks. It's so much easier to keep track of multiples clad in the same attire (preferably neon!) Putting sunscreen on kids can be a drag, so I like to find swimwear with SPF. Target's Cat & Jack line has SPF 50 and Gap swimwear has SPF 40.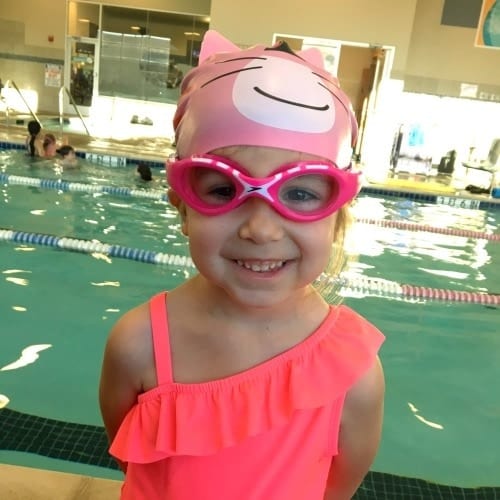 Goggles
When my kids started swim lessons, I learned the importance of well-fitting goggles that are comfortable. Goggles that don't fit properly can not only leak but can cause discomfort and an unpleasant swimming experience. After trying several styles and brands, we fell in love with Zoggs, which can be found on Amazon, or if you're lucky sometimes discount stores like TJ Maxx, Marshall's, or Ross.
Two of my kids prefer a mask style over traditional goggles. For them, we've found that the Speedo Classic Swim Mask fits best. My girls both wear prescription glasses with a decent magnification so this year we are ordering prescription goggles from Good Glasses for $34.95.
Sunglasses
Sunglasses aren't only a fun fashion accessory. If they provide 100% UV protection, they can also protect your child's peepers from the sun's harmful rays. I typically buy a handful of cute sunglasses at the Target dollar spot, or the Dollar Tree (yes- these have UV protection!). However, for my girls who have prescription glasses, I bought prescription sunglasses and transitions lenses from Zenni Optical. With frames starting at $6.95, they are very affordable. Zenni optical has frames available for babies ages one and up.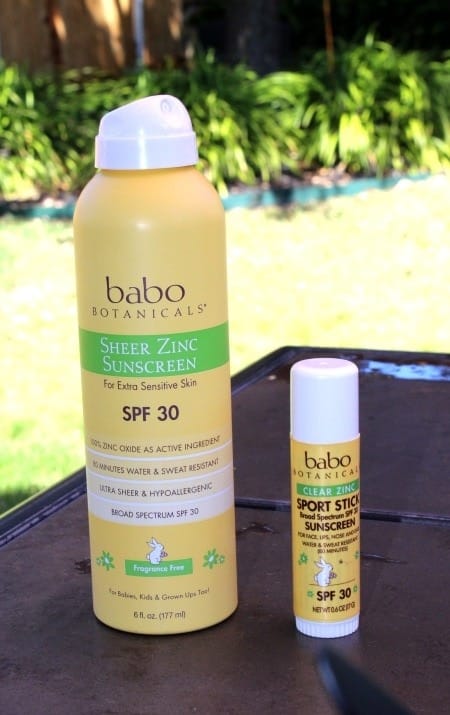 Sunscreen
"Applying sunscreen on a bunch of squirmy kids is summer FUN," said no mother ever! Fortunately, there are many high-quality sunscreens that are actually pretty quick and easy to apply.
Our family favorites are from Babo Botanicals, which are EWG verified. We use the Continuous Sheer Spray SPF 30 and Clear Zinc Sport Stick SPF 30.
I also like Alba Botanica clear coconut spray SPF 50, which is considered reef safe and recommended by the American Skin Cancer Association. The Alba Botanica sunscreen has a delicious coconut scent that smells like summer!
If you're still looking for a family go-to sunscreen, check out the Environmental Working Group's Best Sunscreens for Kids.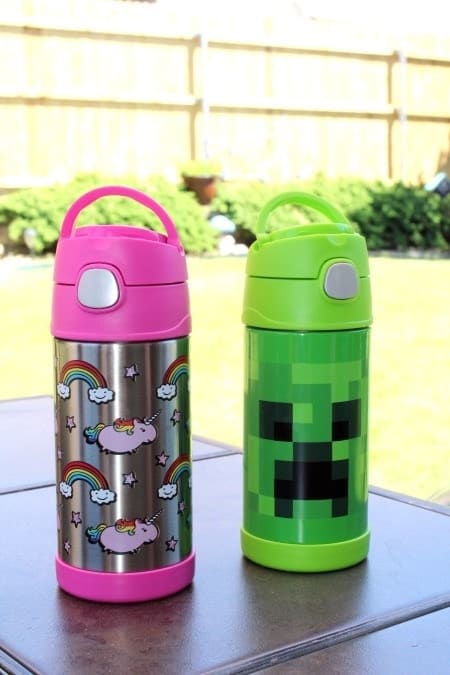 Water Bottles
Summer is H-O-T so hydration is critical. My kids drink more water when we have cold water available on the go, and if the water bottles are in favorite colors or feature favorite characters. I've become a fan of the Thermos stainless steel Funtainer. It keeps water cold through the day, is easy to disassemble for washing, is durable enough to last years, and is relatively leak/ spill proof. A similar option is the Contigo stainless steel striker bottle.
Let summer commence!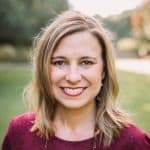 Amber Shawver and her husband George are proud parents of six-year-old quadruplets and one fur baby. They live in Fort Worth, Texas and love exploring their hometown. Amber works part-time as a Licensed Specialist in School Psychology in an urban district. She finds that her professional experience helps at home, and that raising quads has improved her professional work as well. In her spare time, you may find Amber practicing yoga, at the barre, reading, or cooking. You can keep up with the Shawver family adventures at Four to Adore.
Related Articles – 7 Summer Shopping Must-Haves for Kids
5 Family Vacation Destinations You May Have Overlooked
Summer Camp Prep: Get Ready for Fun!
Planning a Summer Vacation The Whole Family Will Enjoy
Cheap Summer Fun to Keep the Kids Busy
But Mom, the Sun is Still Awake! Bedtime Tips for the Summer