The 2020 Twinnie Awards nominations are open! We need your help to highlight the best products for twins/multiples on the market. We want to know what YOU think is the BEST baby and kid gear out there. The Twinnie Awards is hosted annually by Twiniversity to find out what all of our twin families are using and LOVING to help you make better choices about your own purchases for your family.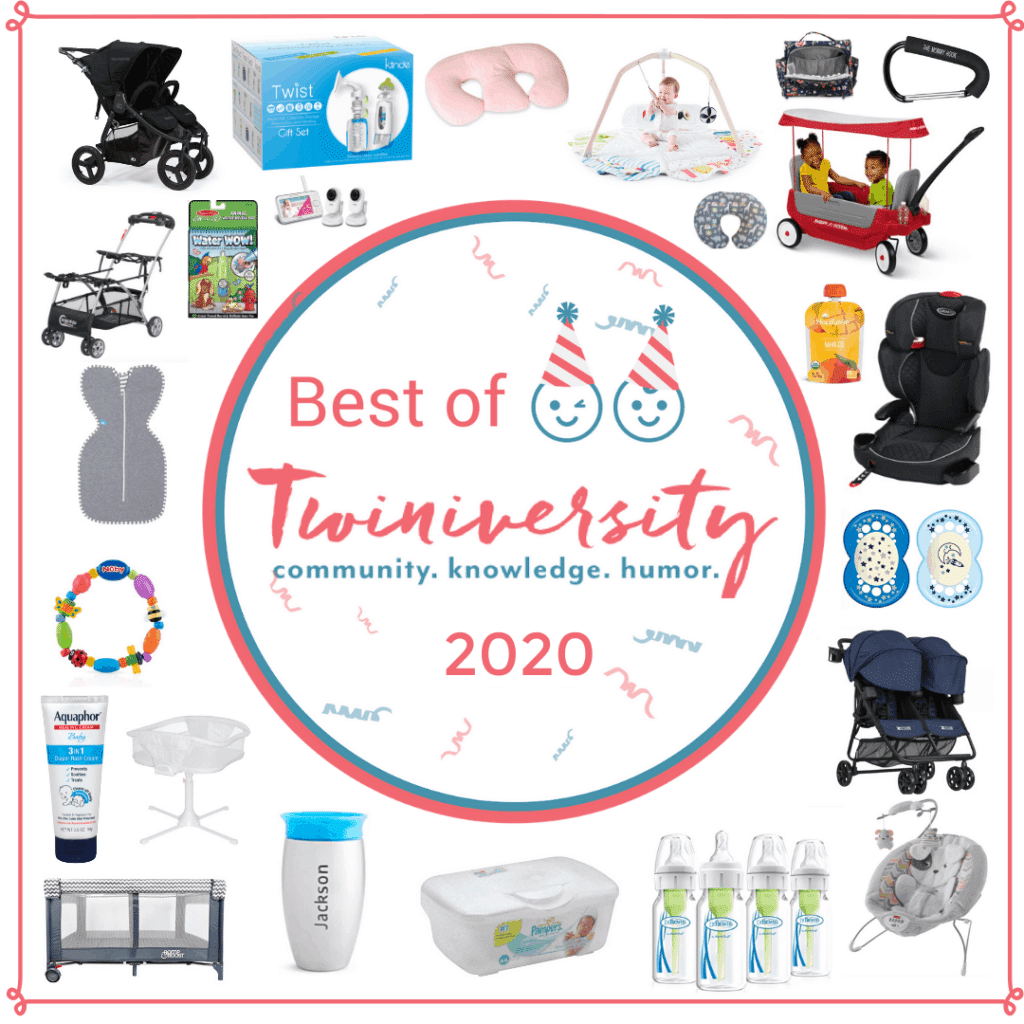 In our nomination form, you'll find a long list of categories. If you own a product that you consider a MUST-HAVE for twins, mention it. If you just liked something OK, or it was horrible, or you have no experience with that category, please don't enter anything! Just leave the field BLANK. You don't need to enter N/A or "I don't know", just leave it blank. We only want to hear about the BEST products that YOU have experience with. Not something your sister liked, not something you hear that twin moms seem to like — what YOU used and REALLY LIKE! It's OK to leave a lot of categories blank.
Please include the BRAND and MODEL name (i.e. Britax B-Safe Elite) when entering an answer, where applicable.
We'll tally up the 2020 Twinnie Awards nominations and publish the winners and runners-up sometime in April/May. Thanks so much for your help!
– The Twiniversity Mom Squad
Click here to nominate your favorite baby/kid gear!
p.s. to see the winners from our 2019 Twinnie Awards, click here.
Twin Pregnancy Week by Week Timeline
Pregnant with Twins? Start Here: Twin Pregnancy Guide
Join the Twiniversity Mentorship Program
Subscribe to the Twiniversity Podcast
2019 Twinnie Awards – The Best of Twinversity Gear for Baby and Kids
Learn about the Twiniversity expecting twins class offered in NYC, Chicago, Houston and Online! AND our online breastfeeding twins class that is available on-demand 24/7!