Last updated on August 16th, 2023 at 07:18 pm
"It's twins!" the sonogram technician said, enthusiastically. My heart raced, as I felt a myriad of emotions. I was thrilled. I was thankful. But I also had some misgivings. Twin pregnancies could be risky. I was also concerned because our marriage was experiencing some turbulence at the time. We needed to work on communication if we were going to survive.
Parents of multiples have a higher risk of divorce than parents of singletons. Increased stresses of a possible high-risk pregnancy, NICU stay, multiple babies on different schedules, double (or more!) the financial responsibility having a baby brings, and complete immersion into raising multiple tiny humans can strain a marriage past the breaking point. In our case, the timing of our twins' conception was not ideal, but that was our reality.
I am away from home 50 hours/week with my career, and my husband is away from home even more. Mindful and deliberate communication has kept our relationship intact through the tough months of pregnancy, newborn, infancy, and toddlerhood, and it has even improved drastically. Marriage with multiples, while vulnerable to pressures other marriages may not have, will thrive if you and your spouse take measures to protect it. Among the most vital of these measures is communication.
Here are 5 ways to communicate with your partner, and keep your marriage afloat.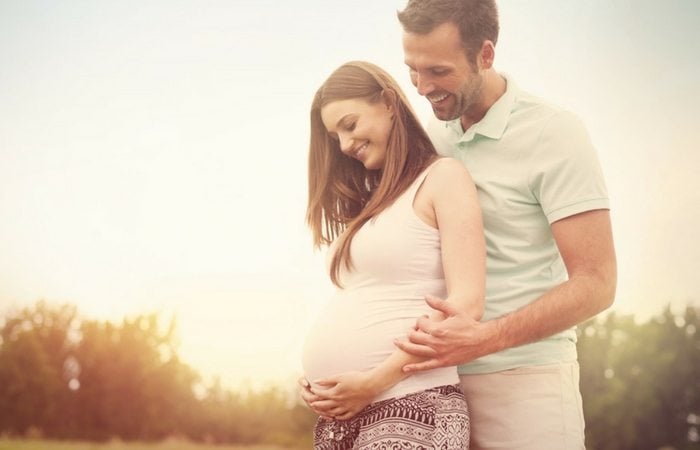 1. During pregnancy, clearly establish expectations you have of yourselves and each other
Finding out you're expecting multiples is often a shock to couples. Talk to each other after that ultrasound. How are you feeling? Once the shock wears off, talk about how you will navigate this pregnancy. If bed rest is required, how will you deal with that financially? How can you ensure that older children are cared for? Educate yourself. Read books about pregnancy with multiples. How will you and your partner ensure that your dietary needs are met? Talk to your doctor together and set up a game plan for the remainder of this time before your babies arrive. Will you breastfeed, pump, or use formula? Will you be forgiving of yourself if your first choice doesn't go as planned? Establish how your partner will support you in the feeding of the children you have made together. If you breastfeed or pump, your spouse can wash pump parts for you. He can bring the babies to you while you prepare yourself for feeding them. If you supplement or formula feed, you can both make and clean bottles, get up in the middle of the night, change and feed babies. Having support of your spouse during this time is crucial. Outline it now, before "game time."
2. Be prepared to be exhausted
When you bring your babies home, there is one universal truth: You. Will. Be. EXHAUSTED. All the time. This is one of the hardest times, and when you're experiencing it, it seems like there is no end in sight. My husband and I came up with probably the best rule that kept us from hating each other during this period. Bracing ourselves for the newborn stage.
We knew we HAD to have a plan if we wanted to keep our marriage at least treading water. We made a pact that in the middle of the night, whatever is said stays there. It is not rehashed the next day. It's quite logical, really. We are simply not ourselves when we are so deprived of sleep, that's a proven fact. Why would I hold my husband to an impossible standard when he's simply a shell of a human, suffering from exhaustion as much as I was? Why would he expect me to maintain a normal amount of pleasantness when my basic human need for sleep isn't being met? It's unrealistic. So, that sigh of frustration, that eye-roll, that hateful retort that came from impatience and fatigue last night— it stayed there. Neither of us brought it up again. We recognized that it wasn't our spouse who said it anyway. It was their utterly-depleted lookalike. The time will come when this stage is past, and putting yourselves and each other through additional stress trying to decode facial expressions and assign blame for something said is fruitless. Just don't do it.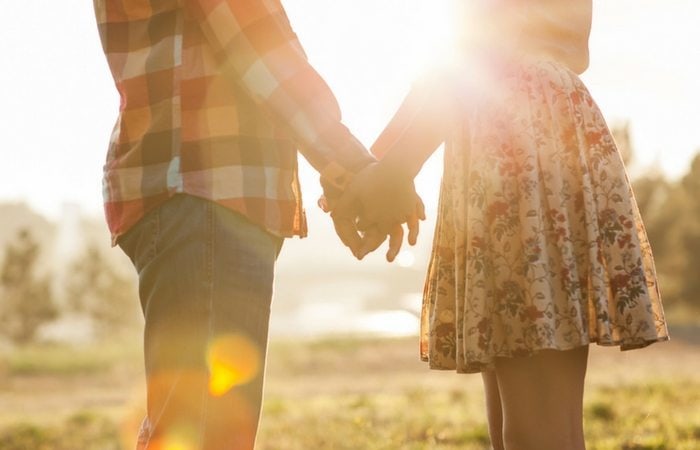 3. Date your spouse
We've all heard this, right? Experts say to go on dates and have alone time, but parents of multiples know that life happens, and dating often falls by the wayside. Finances are usually tight, and finding a babysitter for your multiples (or multiples plus more) can be difficult at best. But here's the hard truth that I learned from Natalie Diaz, founder of Twiniversity. Dating is cheaper than divorce. It may sound harsh, but it's meant with love, and it can literally save your marriage. Going on a date will probably cost you, unless you have great friends/family who are willing to keep the children for a few hours. It's worth it. Find a trustworthy babysitter and the cash to pay them so you can have dinner at home together, go to the coffee shop, or go big with a concert or movie and dinner. On your date, I'm not going to suggest you avoid talking about the children. Instead, take off the pressure, and talk about whatever brings you joy. Divorce will cost you tens of thousands. Dating is cheaper, guaranteed.
4. Utilize technology
Sometimes, you can't talk face-to-face. Don't let that impede your communication. During the week, my husband takes our four children to school, preschool, and daycare on his way to work, while I commute. He sends me a photo of the children (they're usually still asleep when I leave the house), texts me to let me know the morning went well (or not-so-well), and that all the children are where they're supposed to be. We have shared calendars and apps, so that we don't fight over missed appointments. When one of us thinks of something we need from the store, it's added to the shared app for whomever shops next. Another shared app is a to-do list for cleaning/home keeping. Shared apps help ensure a more seamless life with twins, and if you can take advantage of that, it will minimize some of your everyday stresses.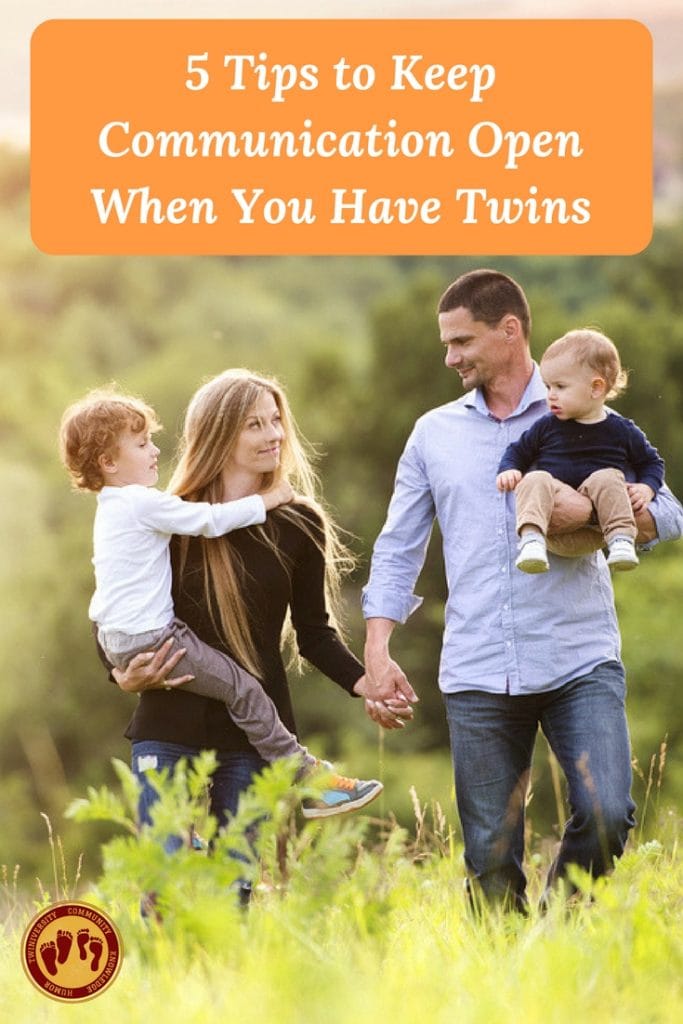 5. Be gentle with yourselves and each other
Please know that the initial stresses of having multiples will not last forever. Share this with your spouse, and laugh at the chaos. Remember, the stress of these early stages are temporary. Many of the things that seem impossible will get easier, and routines will be established. Communication helps.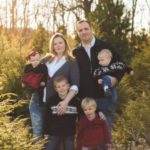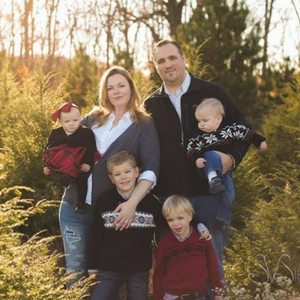 Stacey Bibb lives in the St. Louis area with her husband Ryan, their 7yr old son Philip, their 4yr old son Jack, and 18-month-old boy/girl twins Conor and Jorie. She works as a psychological examiner, and she and her husband run a funeral home! She loves traveling, sports, survival, and Starbucks. She is especially excited on days that she manages to arrive at work with her hair done and an outfit that actually coordinates.
---
Related Articles
---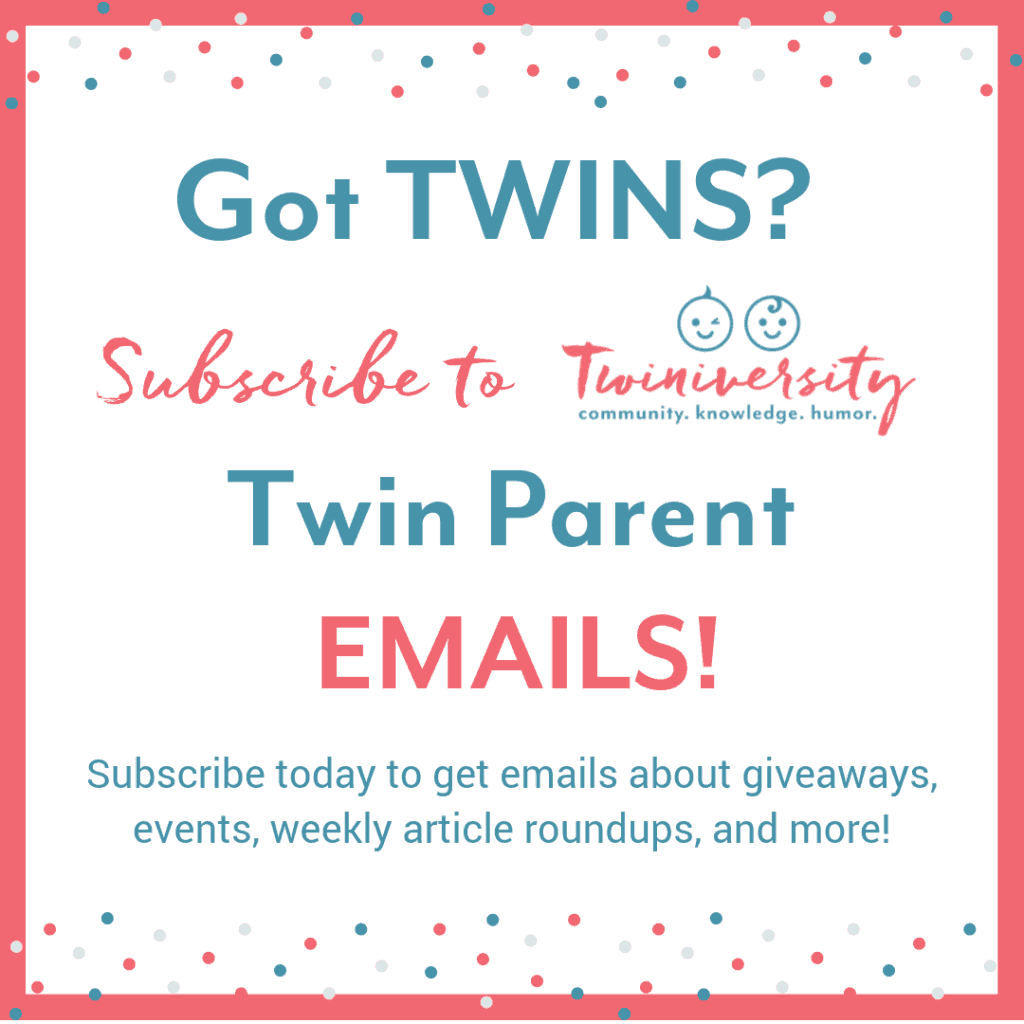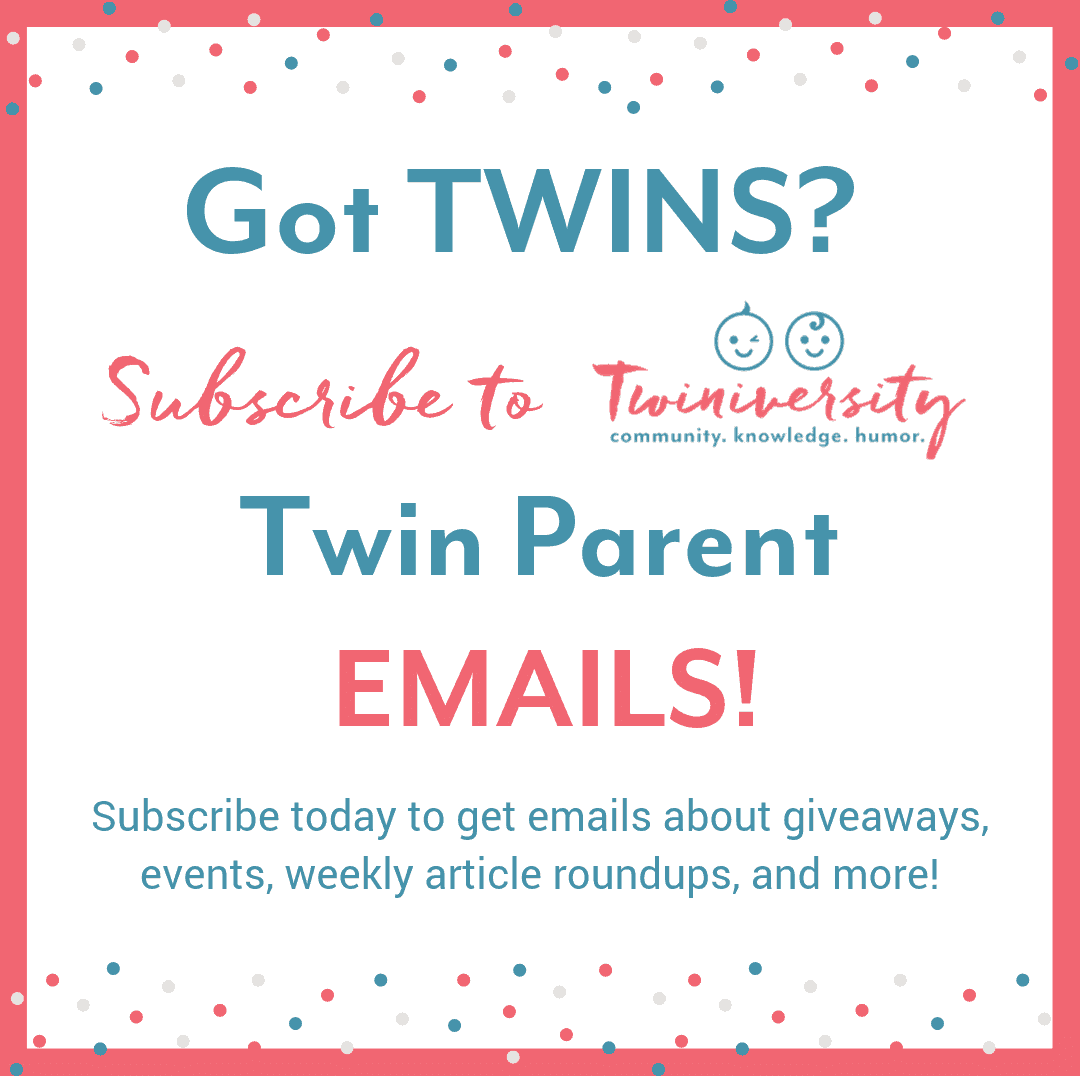 Want to be the first to know about giveaways, deals, and more just for twin parents? Sign up for the Twiniversity email list! Subscribe today to get emails about giveaways, events, weekly article roundups, and more! Pregnant with twins? We'll be sending you a weekly twin pregnancy email to keep you on track with your pregnancy to-do list! Click here to learn more… and while you're at it, check out our Complete Baby Safety Course and Twin Parent Memberships.
---
Check out our ultimate list of the most important articles for expecting twins
and managing your newborns!
---
Are You a New Twin Parent?
Check out Natalie Diaz's book:
"What To Do When You're Having Two
The Twin Survival Guide From Pregnancy Through the First Year"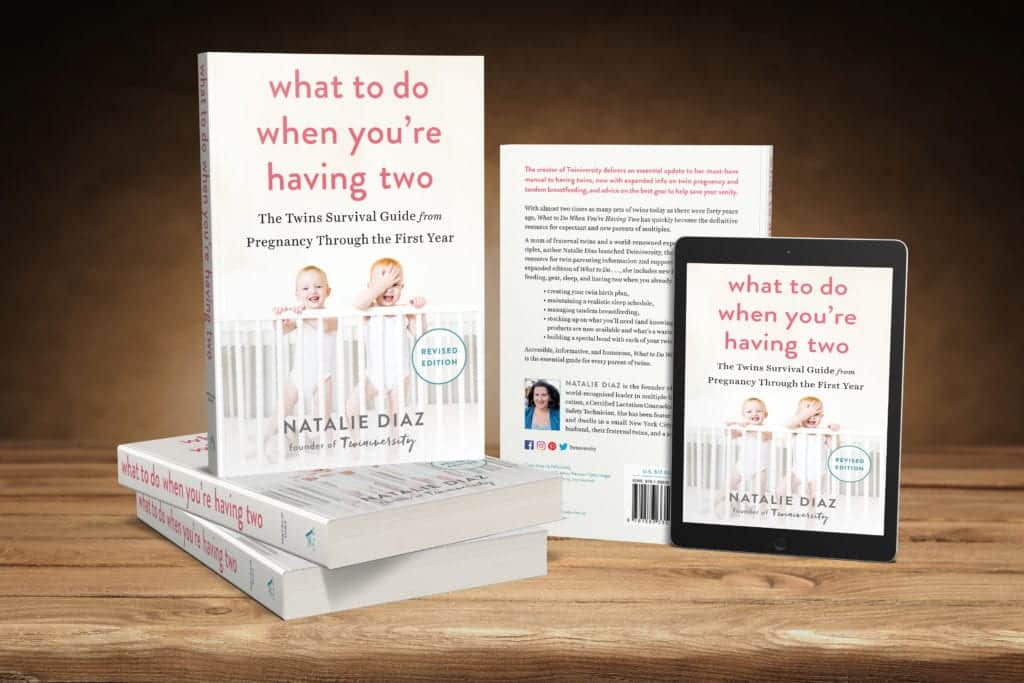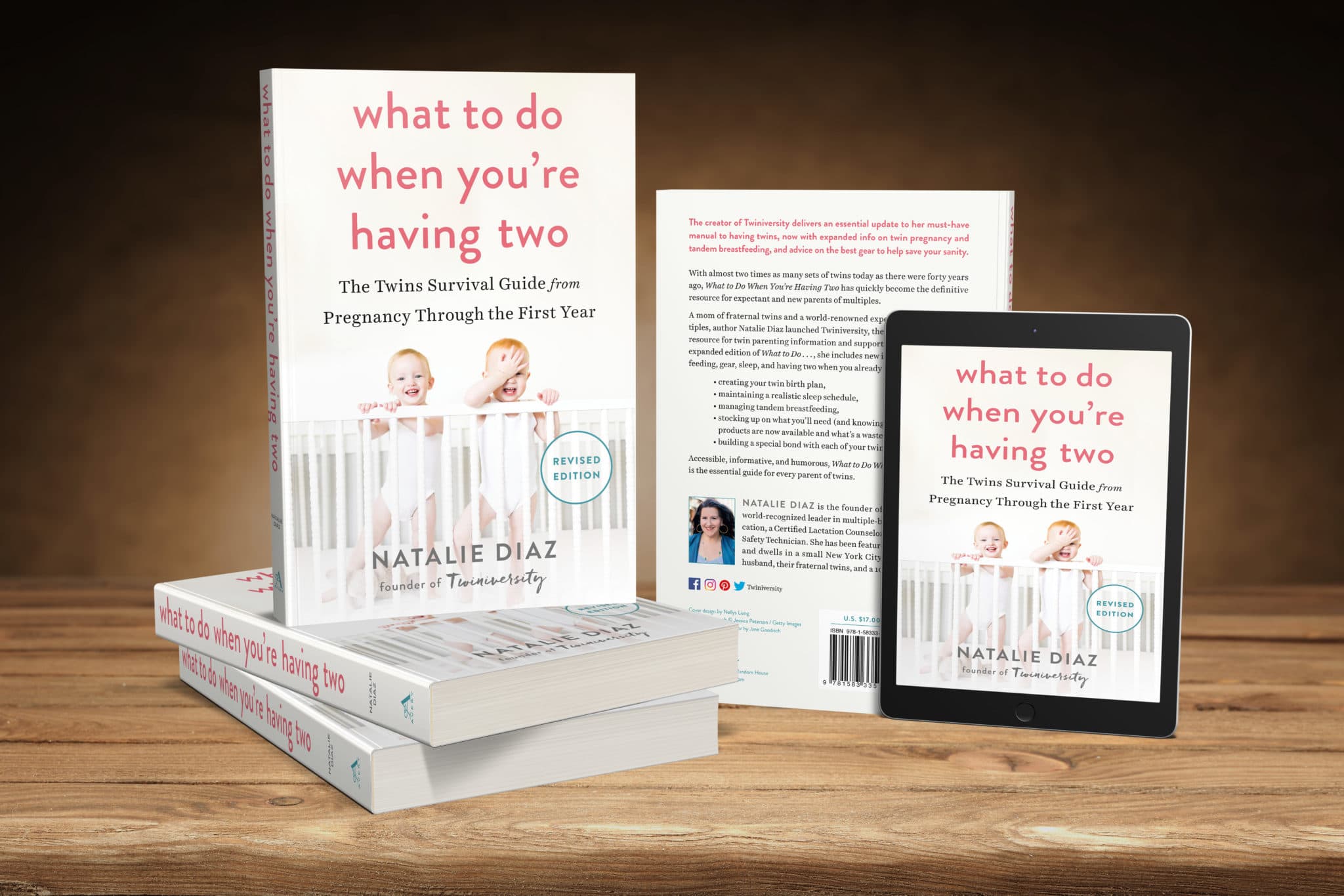 In What to Do When You're Having Two: The Twins Survival Guide from Pregnancy Through the First Year, national twins guru and founder of Twiniversity (and twin mom herself!) Natalie Diaz provides a no-holds-barred resource about life with twins, from pregnancy and birth all the way through your duo's first year of life.
---
Have you taken your expecting twins class yet? We offer a great class on demand so you can take it on your own schedule! There are so many video modules covering everything from your twins' baby registry to your first week at home with twins! Sign up today to get started before your twins arrive.
---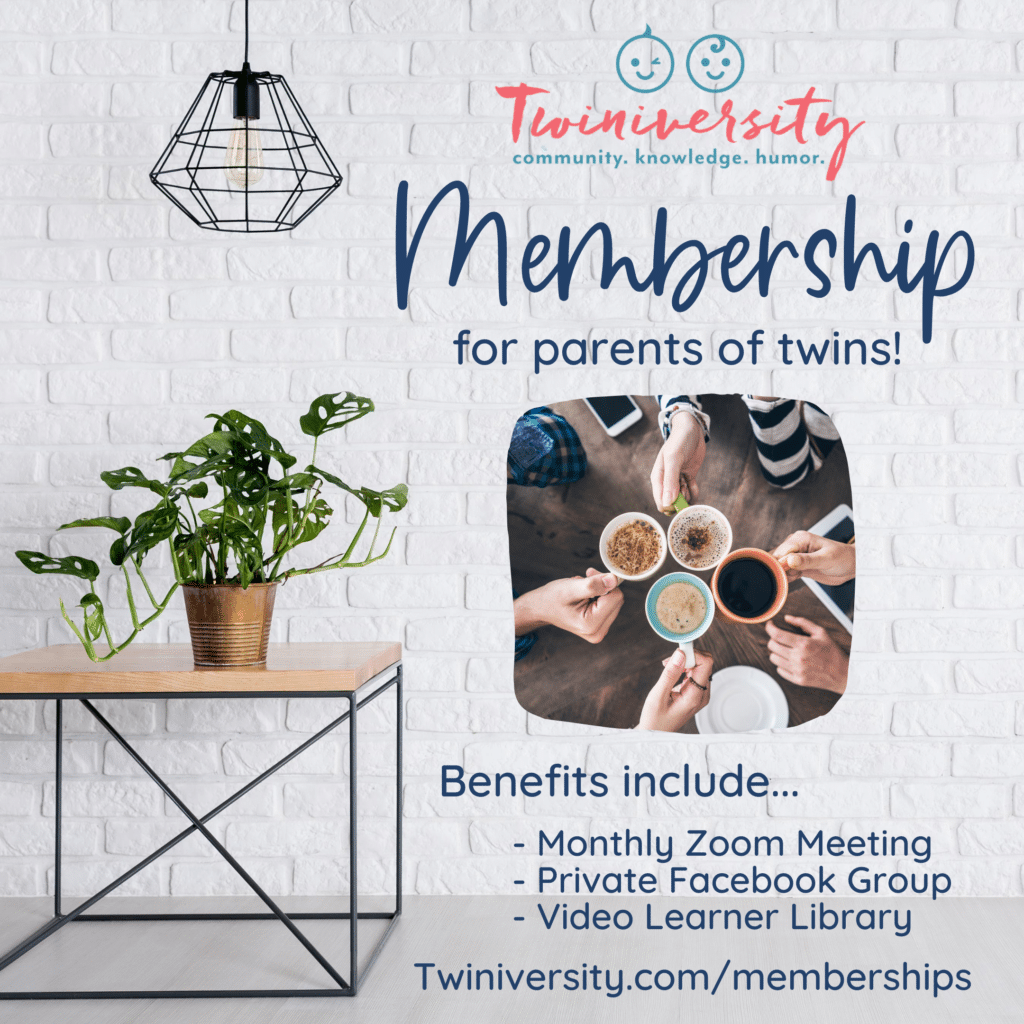 Need some twin parent friends? Get the support you need with a Twiniversity Membership. Benefits include a monthly twin parent club meeting on Zoom, access to a private Facebook group just for twin parents, and a video library of twin parenting lessons. Visit Twiniversity.com/membership to join today!
---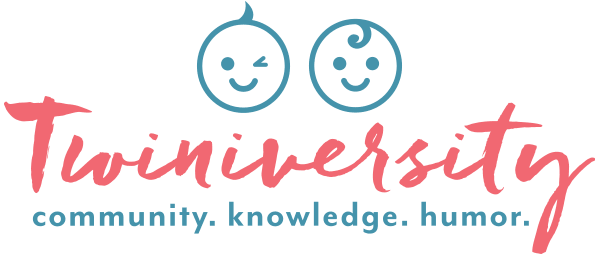 Twiniversity is the #1 source for parents of
multiples, and we are growing faster every day!
Find us all over the web:
Or contact us by email at community@twiniversity.com