Last updated on September 14th, 2023 at 07:10 pm
It's SPRING! Earth Day is right around the corner, and it's the perfect time of year to introduce your kids to the idea of helping the earth and paying attention to the environment around them. My twins are 4 and are the perfect age to start conceptualizing the idea of interacting with the planet in a way that is sustainable, habit-forming, and important.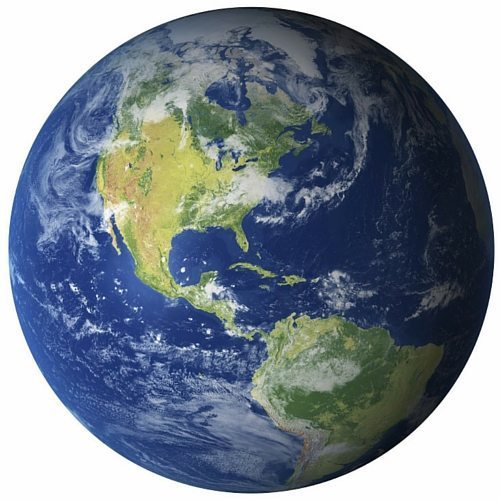 1. Make Remembering The Planet Easier!
There are easy things to do around the house…we've put up pictures, reminding them to turn out the lights when they leave the room, turn off the sink when brushing teeth, pour leftover water into plants, etc…They don't need to be as fancy as the link I posted, but if you have kids who are interested in drawing pictures of flowers, or birds, or the earth; those are great to put on the wall near light switches on sticky notes, or even on something more permanent (think painting the design on the wall…wait, what was that noise? Oh! That was my husband, wincing because I want to add one more crazy detail to the walls of our home…DOESN'T HE KNOW I'M TRYING TO SAVE THE PLANET?? Not only the planet, but some money on our bills??)
One thing that has upped the game in our house: if the kiddos notice that WE haven't turned off a light or a faucet (something I read about in this article), and they say something, they get a coin for their piggy bank! Boom! They have just learned about earning money for things, and it's made them very interested in this process. It's helped remind our kids to pay attention, and it has set their default to being conscious of wasting resources.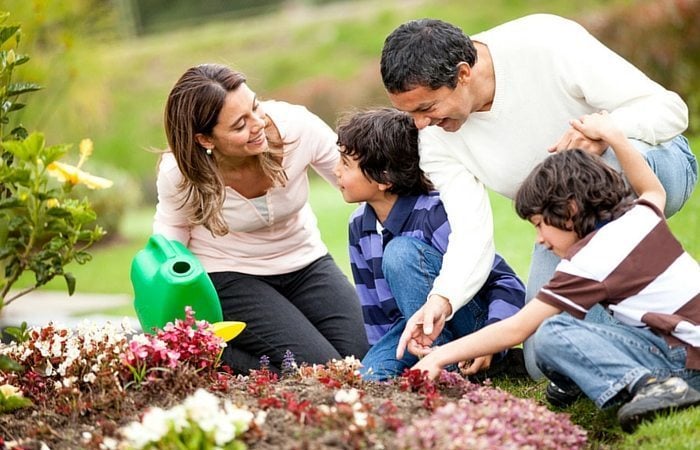 2. Get Them Involved In Growing Something.
You've seen the kits out on the shelves at almost every store, I'm sure…little garden kits of flowers or grass, sometimes in cute containers that allow kids to see how things go from seed to plant. I encourage you to go one step further: look at local greenhouses and community gardens. Spring is a huge time for seedling sales. Luckily, here in Chicago, we have many great places to buy organic seedlings. I'm going to take one moment to explain what makes me mention organic specifically: they are much more environmentally friendly than their non-organic counterparts. Even in the stage of growth from seed to seedling, they use less pesticides/herbicides/insecticides. If this isn't something that bothers you, feel free to seek out any seedling, but if it's something you're aware of, I encourage you to think beyond the big-box options when you're looking. Here's a great resource to see where they might sell organic seedlings near you. If you can't or won't, I still am a firm believer that when kids know how things grow, they are, by default, much more connected to the planet and our relationship with it, and that's an important thing to foster.
3. Teach Children a Two-Fold Lesson: Reduce, Reuse, Recycle and Help Those in Need.
My twins' birthday comes 11 DAYS AFTER CHRISTMAS. We try to head off the typical excess that comes with both of those celebrations, but it's really hard. So many family members get excited to give them the perfect gift, and culturally, it feels good to be generous to little ones during that time of year. So, about March/April, I don't know about you, but I start to pull my hair out with all the toys in my house…many of which are made of plastic, which makes them seem more disposable, but in fact, makes them a LOT less sustainable. One thing that helps me wrap my head around all of it is doing a donation and a toy swap with my mom friends around this time of year.
It's hard for my 4 year olds to comprehend giving up toys, but we start small: pick 2 things we can give to kids who might not have as much, and pick another 2 (or more, depending upon how cool your kids are with this concept…) they can trade. When they pick their choices, you can donate what you want (you can also look to see if there is a toy library, day care, or preschool locally that would be able to use the toys), and then do a toy trade with other parents. This time of year, there seem to be more opportunities to resell them and make some money…to buy more organic seedlings. Haha.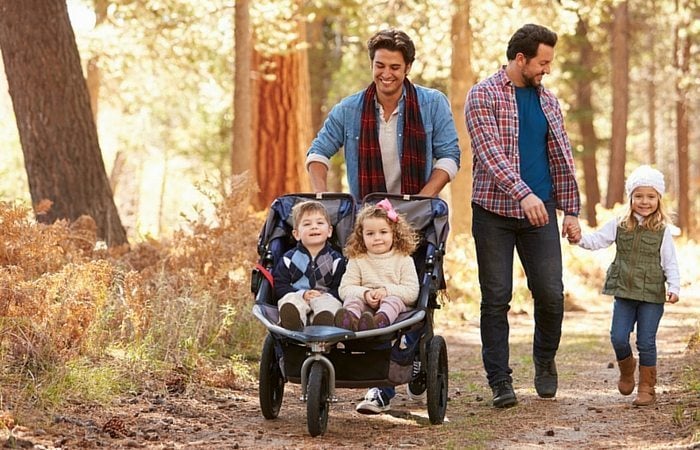 4. Go Outside and TALK to Your Kids About What They Are Seeing.
It's warming up, and it's becoming easier to play and spend time outside. Instead of going to your usual park, pick a new one. Maybe there's a local nature preserve or state park you've never been to. Follow a path into nature and talk to your kiddos about the animals and plants they see. Think of 5-10 things they might see on a walk, and make a list for them to find while you're all out together.
If you really want to talk about how people and the planet interact, decorate a paper bag, or an old box and bring it with you to collect trash you might find on the ground. Seriously, anytime kids spend interacting with nature gives them a better appreciation for it. It sounds so trite, but it's true.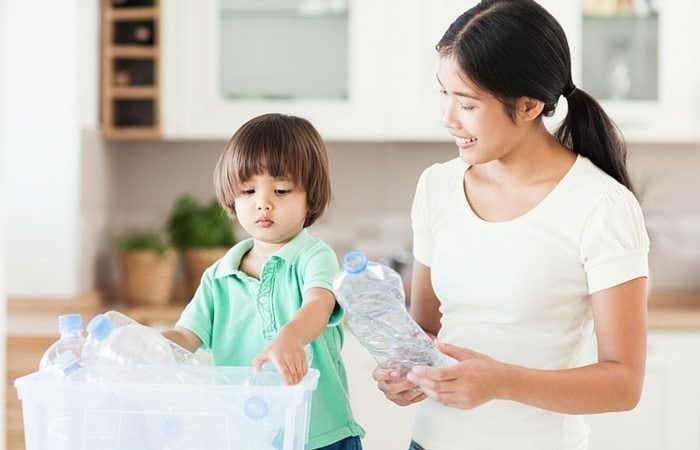 5. Model What It's Like To Show Up For The Planet You Want.
It's becoming increasingly important to pay attention to the kind of planet we are leaving for future generations, and luckily, as a parent, you don't have to look very hard for opportunities to expose your kids to ideas of conservation and advocacy for a healthier world. There are MANY organizations that have gatherings all over the country teaching kids to be more aware of leaving the planet better than they found it.
The organization I work for: Moms Clean Air Force, is beginning its series of Mama Summits and Play-Ins, where we invite parents to advocate for clean air and a healthy planet, while having fun with their children and teaching them to show up to get the kind of world they want. Our organization just came out with an awesome book about clean air (Every Breath We Take) that helps talk about to kids between the ages of 4-6 about a topic that's sometimes hard to understand. In fact, there are a lot of great stories (The Lorax, Earth Remembers When, and Rachel Carson and Her Book that Changed the World,) that talk about environmental concepts to young children. We are headed into the time of year where many schools and community centers are doing activities for Earth Day, as well, which is a great opportunity to begin the discussion about the environment if you haven't already.
There are so many things you can do to make sure your children will leave the planet better than they found it. By modeling the kind of world you want for your kids, they will understand the importance of protecting resources and the environment.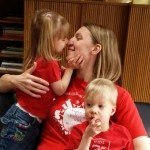 Kelly Nichols is the mom of three year old boy/girl twins, and has shifted from a life of acting/singing/comedy in New York City to working as an advocate for children's health and the environment based in the Chicago area. She is the lead organizer in Illinois of the national group, Moms Clean Air Force, and is still very theatrical on a day to day basis with her children. In her spare time, she bakes, hikes, and occasionally sleeps.
---
Related Articles
---
Are You a New Twin Parent?
Check out Natalie Diaz's book:
"What To Do When You're Having Two
The Twin Survival Guide From Pregnancy Through the First Year"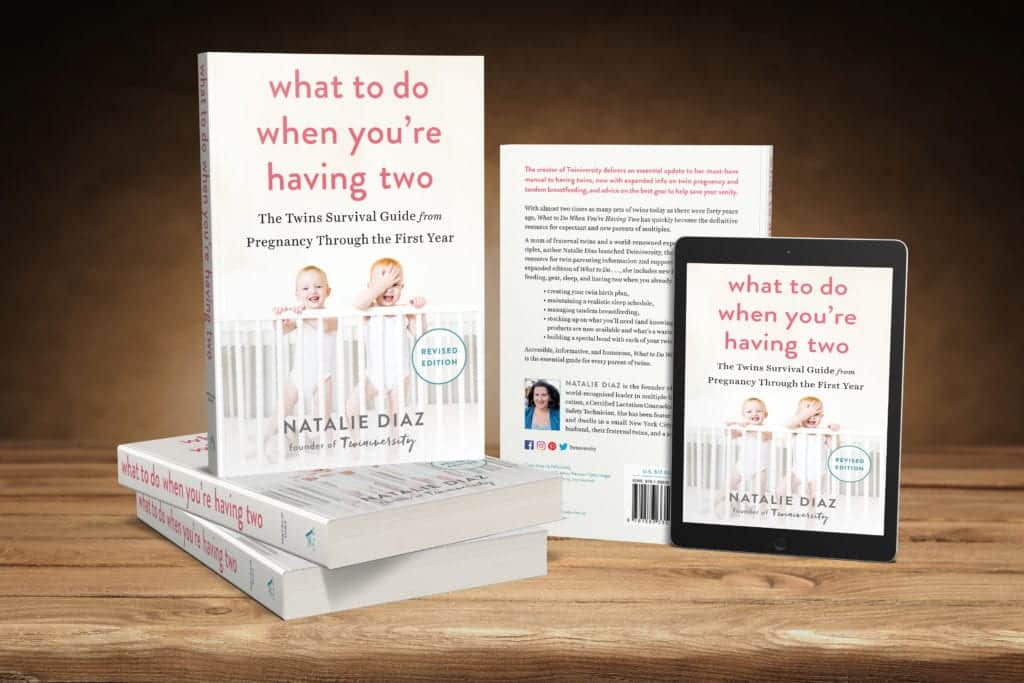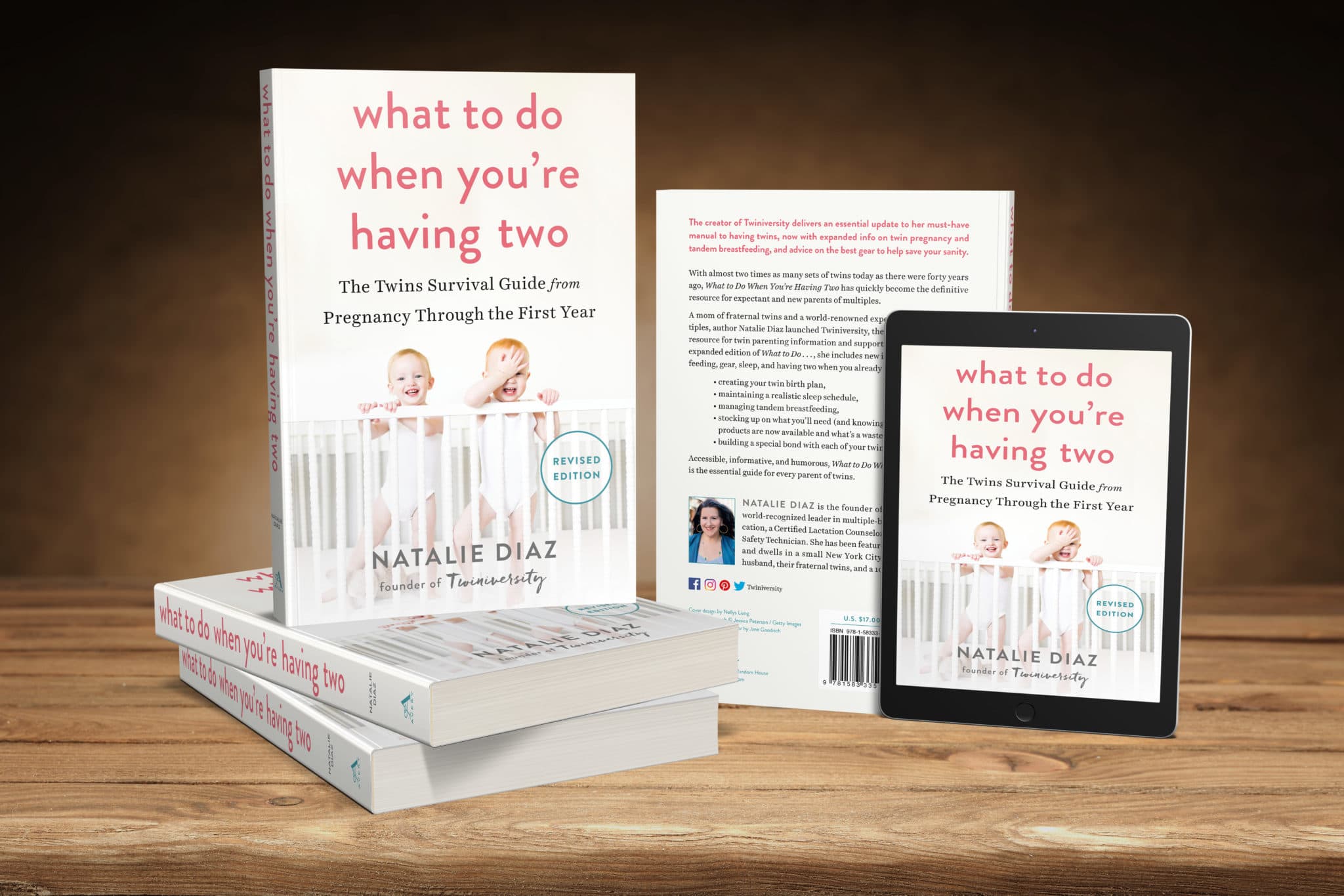 In What to Do When You're Having Two: The Twins Survival Guide from Pregnancy Through the First Year, national twins guru and founder of Twiniversity (and twin mom herself!) Natalie Diaz provides a no-holds-barred resource about life with twins, from pregnancy and birth all the way through your duo's first year of life.
Accessible and informative, What to Do When You're Having Two
is the must-have manual for all parents of twins.
---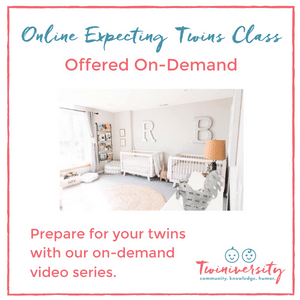 Have you taken your expecting twins class yet? We offer a great class on demand so you can take it on your own schedule! There are so many video modules covering everything from your twins' baby registry to your first week at home with twins! Sign up today to get started before your twins arrive.
---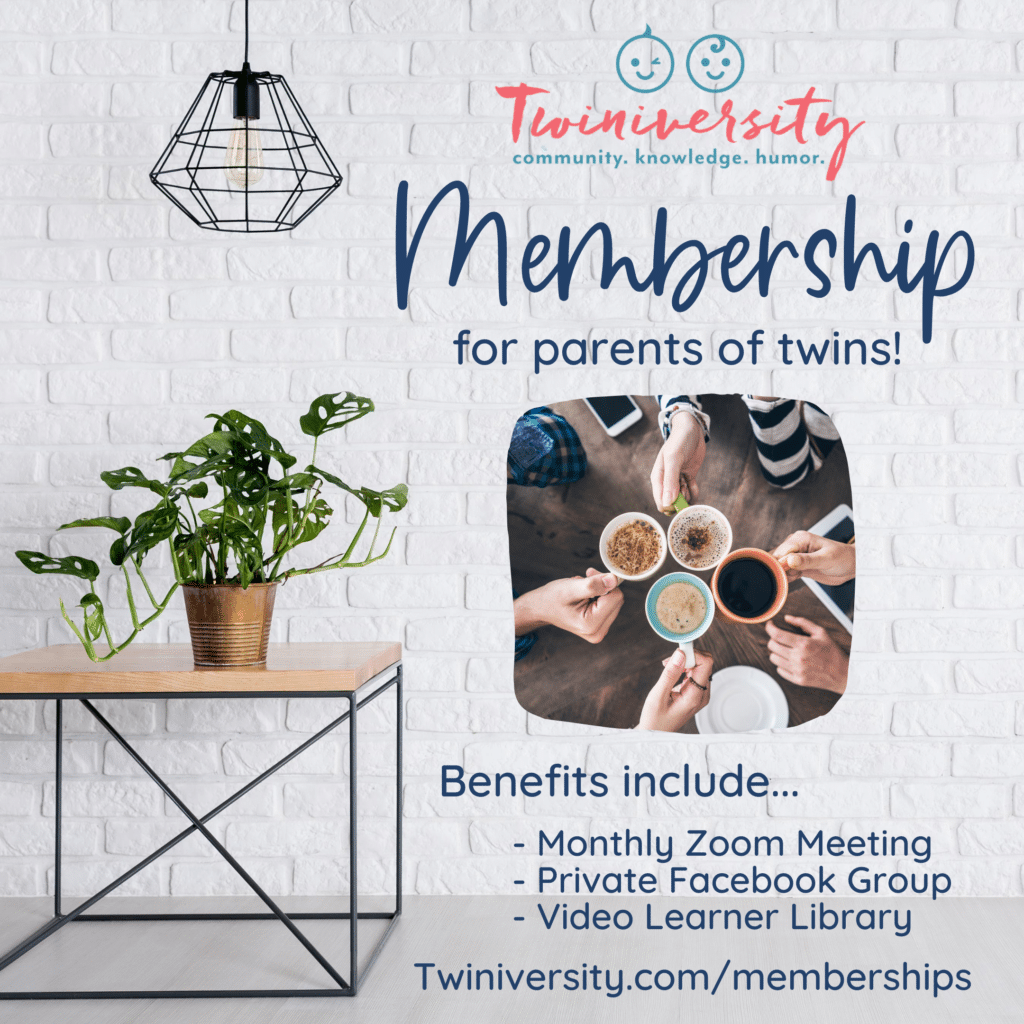 Need some twin parent friends? Get the support you need with a Twiniversity Membership. Benefits include a monthly twin parent club meeting on Zoom, access to a private Facebook group just for twin parents, and a video library of twin parenting lessons. Visit Twiniversity.com/membership to join today!
---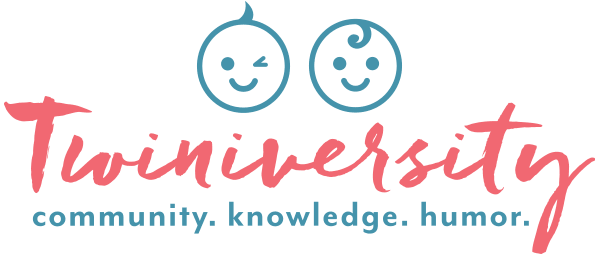 Twiniversity is the #1 source for parents of
multiples, and we are growing faster every day!
Find us all over the web:
Or contact us by email at community@twiniversity.com