Last updated on October 7th, 2021 at 03:47 pm
Are you a single parent with new expenses? Check out these ten ways to spend time with kids this holiday season for free or cheap!
Are you a single parent with many new expenses to take care of? The holidays are fast approaching, and while they can be fun and joyous, they can also be very emotional, stressful, and costly for single parents.
You may be feeling overwhelmed with the idea of celebrating the holiday season on one income. However, there are still some ways you can celebrate without spending too much money. Check out these ten ways to spend time with your kids this holiday season for free or cheaply!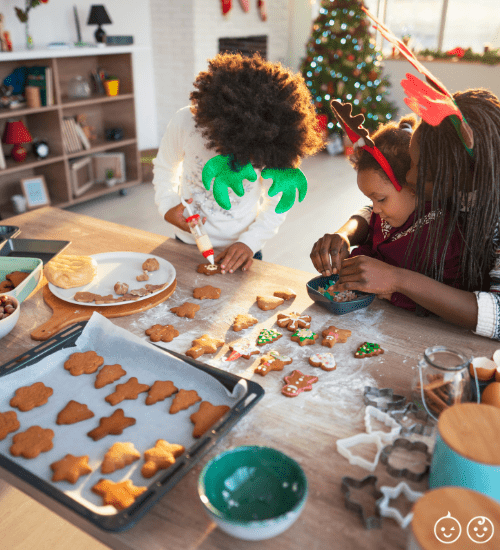 My first holiday season as a single parent
Christmas 2010 was my first holiday as a single parent with 17-year-old twins and a 13-year-old son. It was the first year I would be on my own with the kids to organize and pay for all the holiday events my children had come to expect.
I asked my children if they wanted to stay home and celebrate the holidays as we normally would (but without their dad) or if they wanted to do something totally different. Of course, they wanted to do something different. I immediately got on the computer and started searching for ideas. Initially, I had wanted to take them skiing but soon found that was not within my budget.
Be flexible with your plans
I eventually found a great hotel deal in Durango, Colorado, and planned our getaway. I wanted to add some fun and mystery to our otherwise stressful holiday so I decided to keep the location a secret from my kids even as we were driving to Durango. As soon as we arrived and checked into our hotel, I had the kids change into the footed pajamas I had previously bought for them (yes, footed pajamas!) and much to their embarrassment; we left the hotel (in our pajamas) for a planned surprise. When we arrived at the Durango/Silverton train station and they realized we were going on the Polar Express Train Ride, they were so excited. It was so wonderful seeing their eyes light up and the smiles on their faces as we enjoyed our ride to the North Pole.
When we returned to the hotel that night, we set up a mini Christmas tree I'd found at a discount store and decorated it with mini lights and bulbs, hung our stockings on the bedposts, and unpacked a small box of presents I'd purchased for them. We opened our presents on Christmas morning and hung out at the indoor pool in the hotel. Over the next couple of days, I took them to a local hot spring and then snowmobiling.
As I look back at that holiday five years later, I am so glad that my kids made the decision to spend our holiday away from home. It was actually a special time for each of us during a very difficult point in our lives.
I realize that a holiday getaway is not often an option for single parents and, honestly. The important thing is that you spend special time with your children creating new and lasting memories during the holiday season.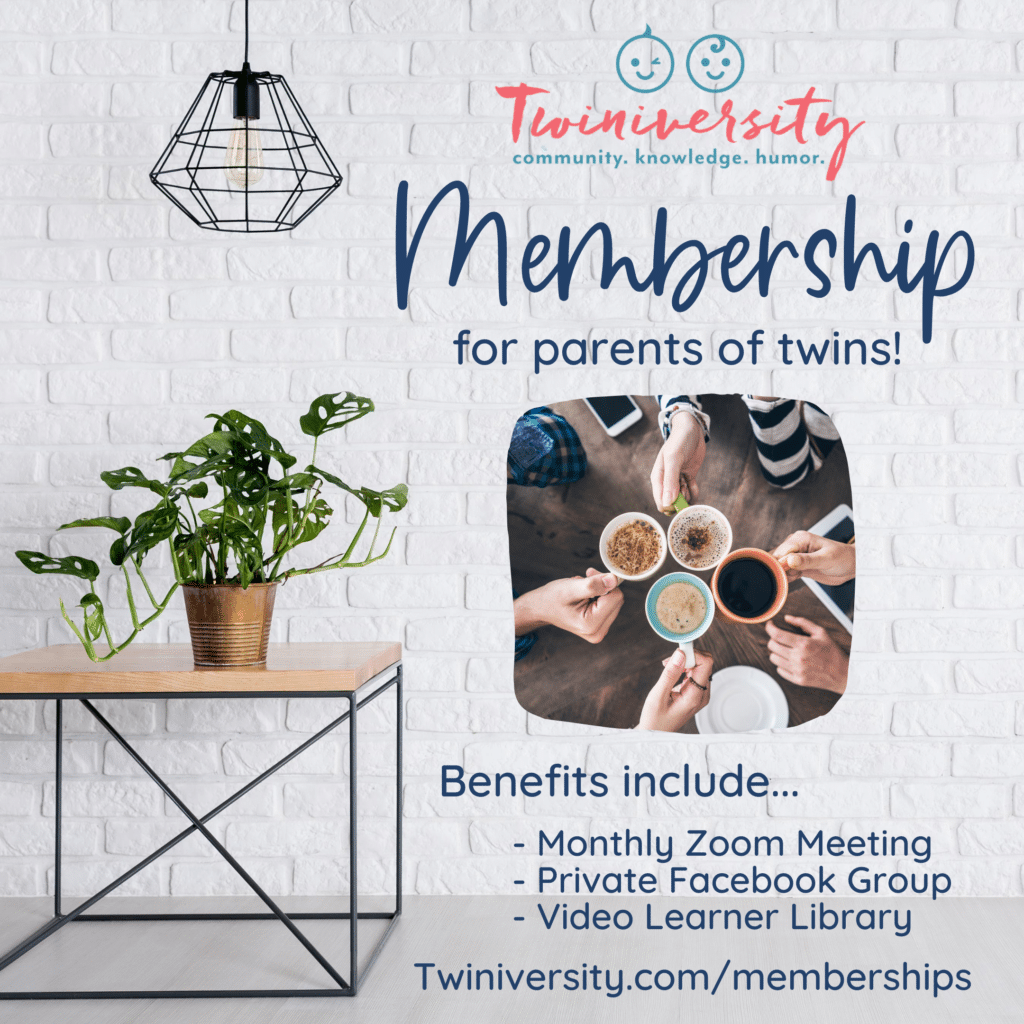 Need some twin parent friends? Get the support you need with a Twiniversity Membership. Benefits include a monthly twin parent club meeting on Zoom, access to a private Facebook group just for twin parents, and a video library of twin parenting lessons. Visit Twiniversity.com/membership to join today!
10 free and cheap ways to celebrate the holiday season with kids
Here are ten ways to celebrate the holidays on the cheap as a single parent while still creating new and inexpensive holiday traditions that might have more meaning for your family's current situation.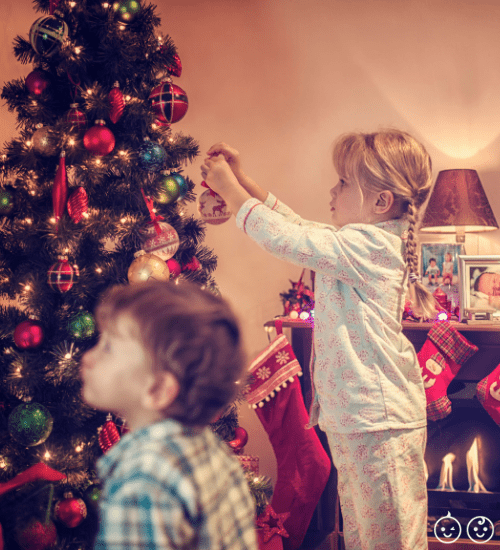 Ask kids for ideas
Ask your children for ways they'd like to spend their holidays and vote on which one you'll implement this year. For example, start an annual slumber party around the tree complete with hot chocolate, cookies, and holiday music or a favorite holiday movie. Depending on your children ages, you could find that it is actually cheaper to do what they want than what you think they want.
Staycations are great
Getting away for a holiday vacation may not be in your budget but you can plan a "staycation" in your own hometown. Some ideas include a trip to the aquarium, local zoo, children's museum, ice-skating rink, etc.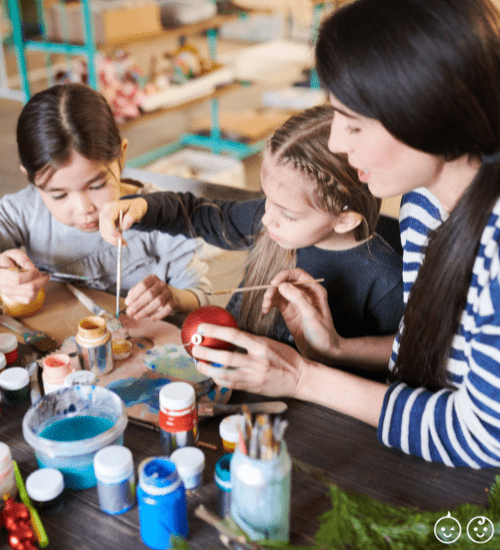 Get creative this holiday season
Spend a Saturday afternoon making and decorating holiday ornaments. There's nothing like handcrafted ornaments courtesy of your children. You and your kids will have fun making the ornaments together and decorating the tree, and years from now you'll enjoy reminiscing together about those special times. Here's a fun page with several ornament ideas. Remember that you don't have to spend a fortune to create memories and special events with your kids. Hands-on activities are a great way to do that.
Give your services for the holiday season
Handcraft some gift certificates for family members or friends for a specially prepared meal, dog walking, babysitting, or cleaning services. These types of gifts cost you nothing monetarily but will mean so much to the recipient. Office online has an assortment of free gift certificate templates that you can create on your own.
Photo fun
Create a calendar for the upcoming year. Let your kids help you pick out some of their favorite family pictures from the past year. Check out Snapfish, Shutterfly, and Walgreen's for custom templates. Each runs holiday specials and offers online coupons. Use this to create your own holiday cards and spread your holiday cheer to your friends, family, and neighbors.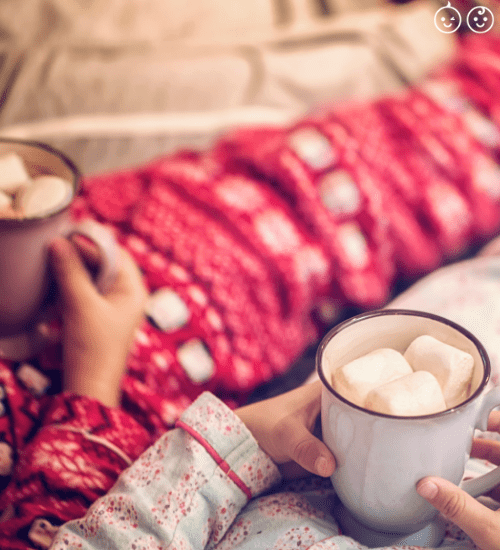 Keep the holiday season simple
Brew some hot chocolate, put it in spill-proof cups, dial the car radio into some holiday music, and take your kids out for a drive to look at holiday lights. While you're at it, bring an extra cup of hot chocolate to the Salvation Army bell ringer. This will help teach your kids the importance of giving back. You can do a quick search online for light displays in your local area. Heck, build a gingerbread house as a family and eat more candy than you use to decorate, the way the holiday gods intended.
Quality time is a great gift/activity
Create "acts of service" or "date night" gifts for your children. Handcraft a letter detailing your gift and wrap it up in a box. Children cherish one-on-one time with their parents and you'll probably find this gift will be one of their favorites.
Look locally for holiday season events
Check out your local YMCA or community center calendar for a fun activity for the holidays with your family. Some even offer a parents' night out so you can have a little time to yourself during the holidays. Another great activity my kids always loved as little ones was going to the gift shop at school. They can shop on their own for cheap gifts for family. A camo pencil for Dad, an ornament for Grandma, and a fuzzy notebook for Sister, all for less than $10? Yes, please!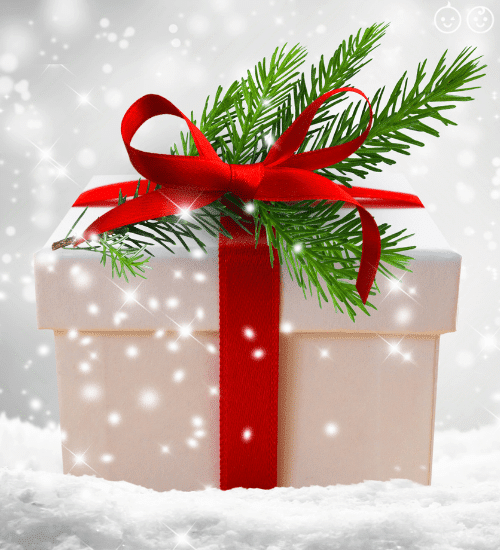 Budget your secret Santa
This one is just for you: Participate in Secret Santa gift-giving with your co-workers and/or extended family. Make a list of who will be participating and randomly assign names to members. Also, set a budget for how much can be spent. Remember the school gift shop? Yeah, might be a great idea for your kids to buy those extended family gifts at the shop!
Donate time or items to charity
If your children are older, consider forgoing family holiday gifts and instead donate your time or money to a good cause. Some ideas: Operation Christmas Child, Meals on Wheels, or Toys for Tots. Find a cause and spread your holiday cheer to those less fortunate. It will make you feel good and teach your kids a valuable lesson about gratitude and empathy.
I wish you all the greatest joys as you spend time with your children this holiday season creating new traditions and lasting memories.
As a single parent, you probably have many new expenses that are now coming up. You may be feeling overwhelmed with the idea of celebrating the holidays with your children on one income. However, there are still some ways you can celebrate without spending too much money. Here are ten ways to celebrate the holidays on the cheap as a single parent while still creating new and inexpensive holiday traditions that might have more meaning for your family's current situation. I hope these ideas help make this season special for you and your kids!
Recent Posts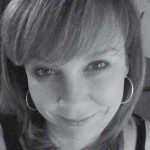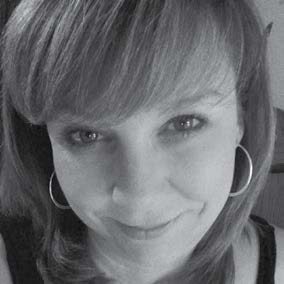 Donna May Lyons is a single mother of three adult children and a frequent contributor to Twiniversity.com. She is a freelance writer, editor, graphic designer, and social media manager residing in Colorado Springs. You can connect with Donna on Facebook andTwitter. For more articles by Donna on Twiniversity, click here.

Related Articles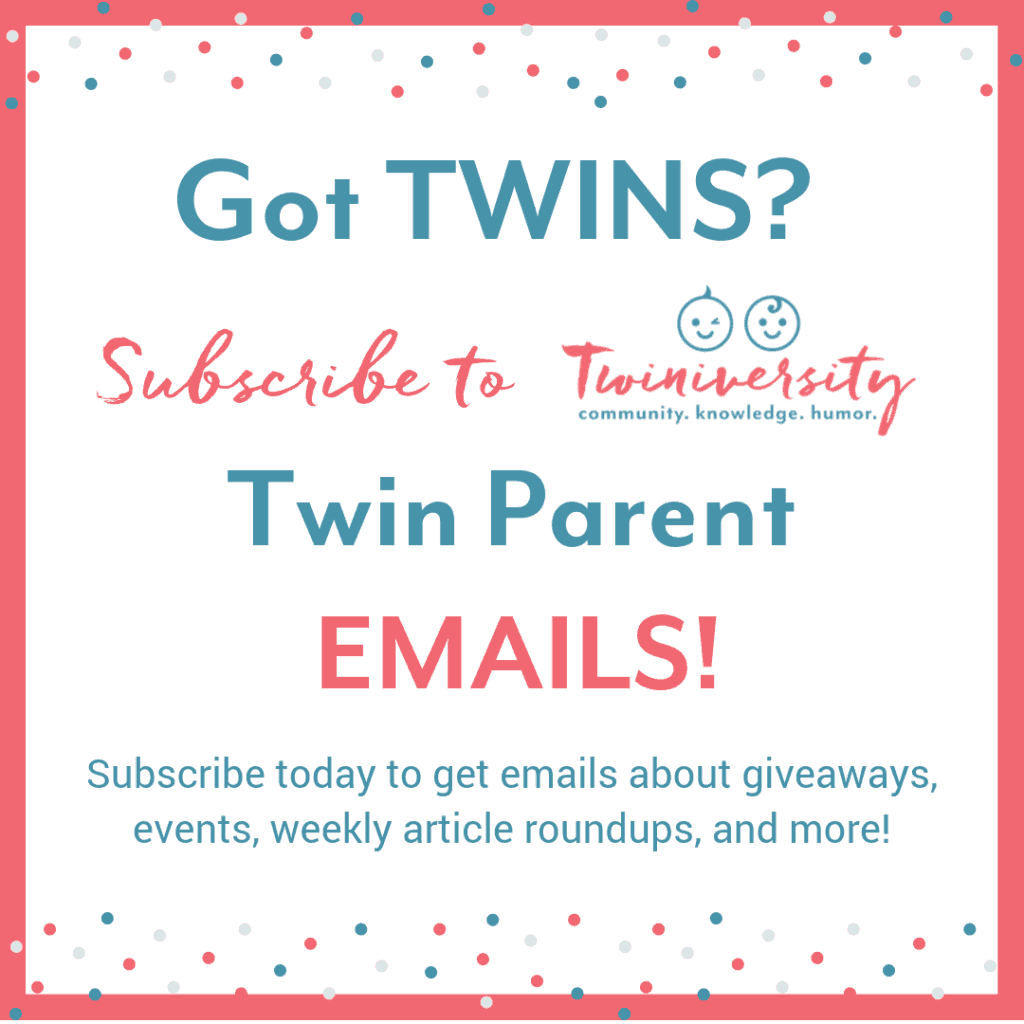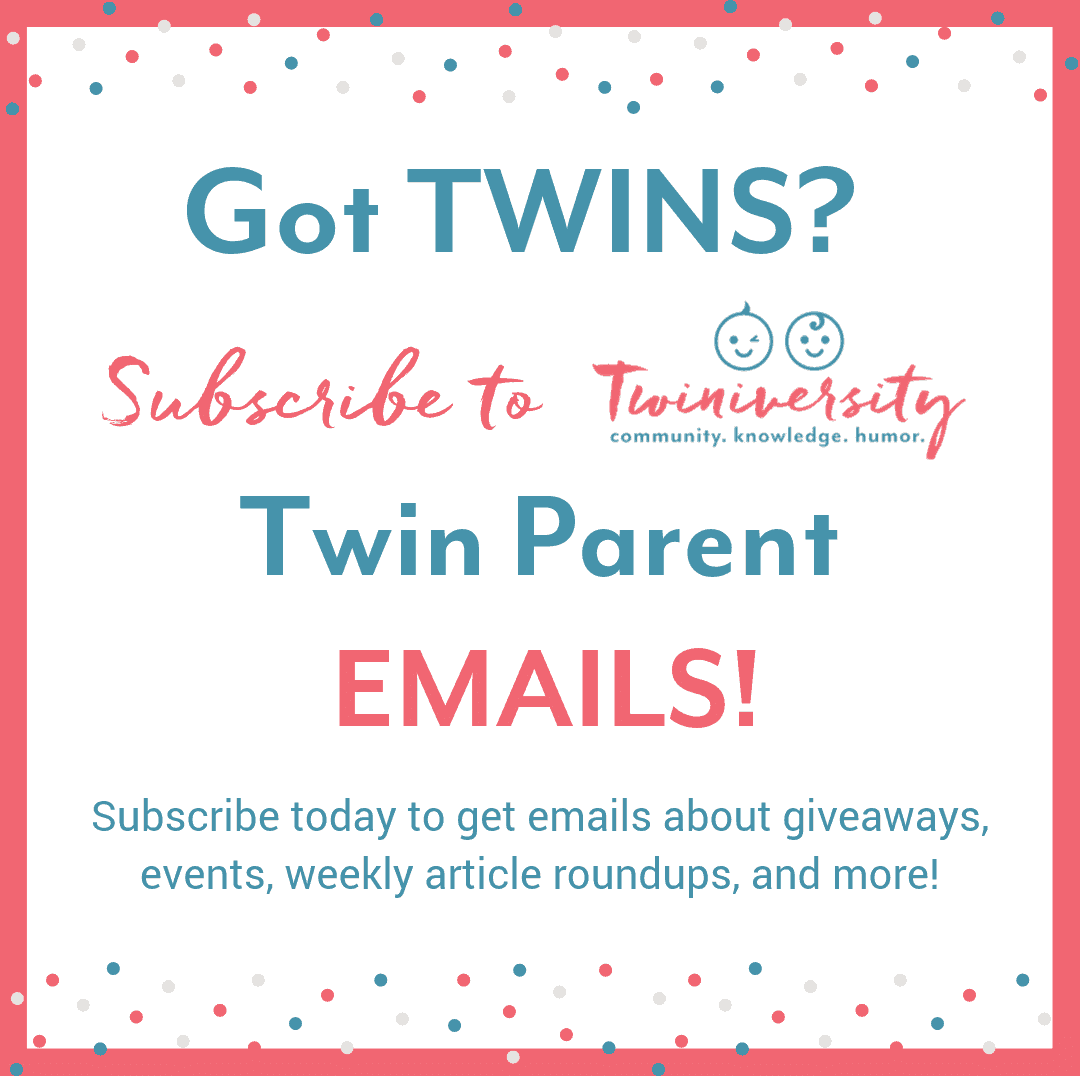 Want to be the first to know about giveaways, deals, and more just for twin parents? Sign up for the Twiniversity email list! Subscribe today to get emails about giveaways, events, weekly article roundups, and more! Pregnant with twins? We'll be sending you a weekly twin pregnancy email to keep you on track with your pregnancy to-do list! Click here to learn more… and while you're at it, check out our Complete Baby Safety Course and Twin Parent Memberships.