Did you know that having twins is as common in Hollywood as they are in your hometown? We bet you didn't know about some of these celebrities with twins.
If you're like me, you are just too darn busy to keep up with much of the latest Hollywood gossip these days. Twins keep us busy and I barely have a moment to skim the cover of People Magazine at the Target check out.
🎉 Thank you to our amazing partners 🎉
Check out these Celebrities with twins
Luckily, that's where I see all the celebrities twin pregnancy announcements!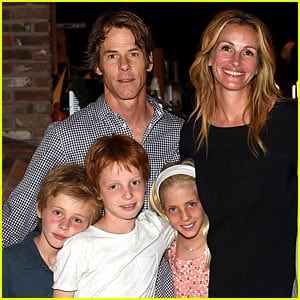 Julia Roberts
Julia Roberts might be one of the most famous celebrities with twins in Hollywood. Her smile and laugh (does Pretty Woman ring a bell?) are completely recognizable. She has had an extensive career in Hollywood dating back to 1988. She had fraternal boy/girl twins named Hazel and Phinneaus in November of 2004. Roberts also has a singleton son named Henry born in 2007. Can we all agree that her kiddos got some cute names?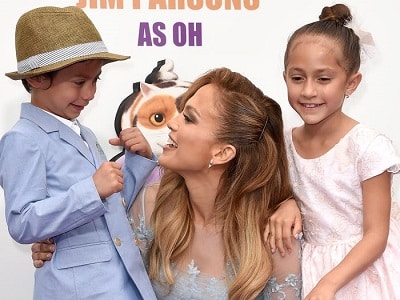 Jennifer Lopez and Marc Anthony
This famous singing duo had their fraternal boy/girl twins in February, 2008. Max and Emme are the only children Jennifer has but Marc has 6 Children in total. Yikes! That's a lot of kids! Unfortunately the couple has since split but remain amicable to provide stability and comfort for their twins as they enter their dreaded teen years.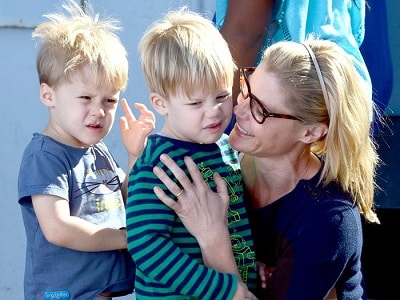 Julie Bowen
Although her career has spanned more than 20 years, her biggest and most well known role is that of Claire Dunphy on the hit sitcom Modern Family. Did you know that she was actually pregnant with her twin boys (John and Gustav) while filming the pilot episode? Next time you catch it on TV, check for things being shown blocking her belly. Like many others, Julie also has another son named Oliver who is 2 years older than his twin brothers.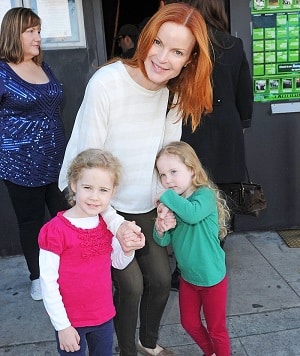 Marcia Cross
Marcia Cross is one of my personal favorite celebrities with twins. Desperate Housewives anyone? She has been outspoken about her IVF journey which led to the birth of her fraternal twin girls Eden and Savannah in February of 2007.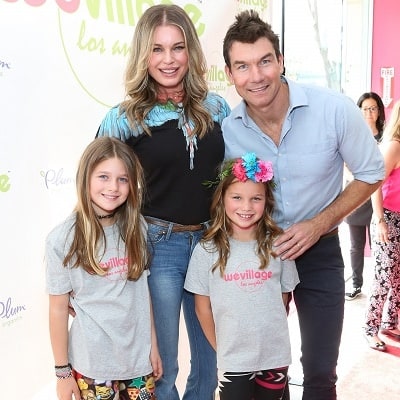 Rebecca Romijn and Jerry O'Connell
This famous pair had their fraternal twin daughters in December in 2008. Their super cute names are Dolly and Charlie. I would like to go on the record saying that I just love their names. Dolly is named after country legend Dolly Parton and Charlie is named after Jerry's younger brother Charlie O'Connell.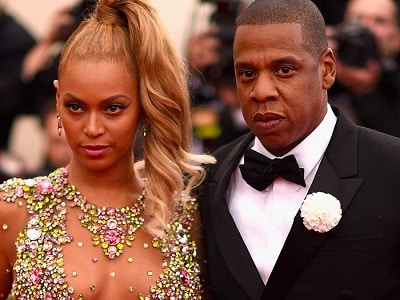 Beyonce and Jay Z
Beyonce and Jay Z famously added boy/girl twins named Sir and Rumi to their family in June of 2017. The pair joined older sister Blue Ivy, born in January 2012. Beyonce's twin pregnancy has been well-documented in the media and she opened up in a very real and raw way about her emergency c-section to Vogue Magazine following her twins' NICU stay. Queen Bey certainly seems to have embraced twin motherhood with the best of them!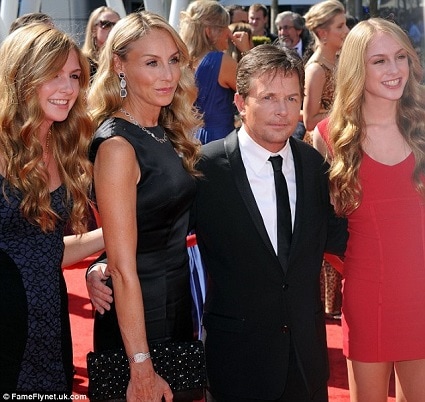 Michael J. Fox
Michael J. Fox is just one of the coolest celebrities with twins in all of Hollywood! His marriage to Tracy Pollan has stood the test of time. They met on the set of Family Ties and have been married since 1988 and have 4 children including 1 set of twins. Their identical twins' uniquely beautiful names are Aquinnah and Schuyler and they were born in February of 1995.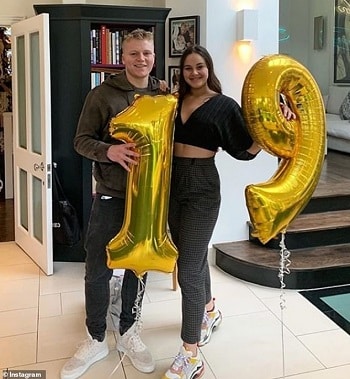 Gordon Ramsey
This world famous chef has 5 children including 1 set of boy/girl twins named Holly and Jack. The fraternal set of twins were born on New Years' Day in 2000. Gordon and his wife Tara famously announced that they were expecting their 5th child more than 17 years after the birth of their 4th. All 4 of their children, including the twins, were in on the exciting Instagram announcement!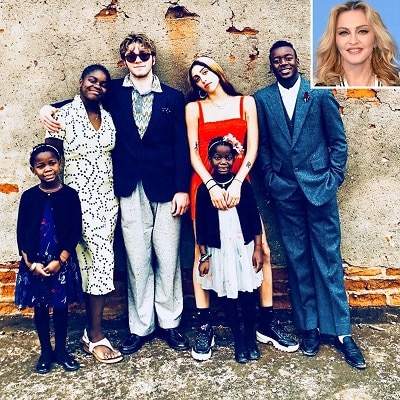 Madonna
In February of 2017 the pop icon adopted 4 year old twin girls Estere and Stella from Malawi. Madonna has 2 older biological children and had already adopted 2 older children from Malawi so the twins round out the brood of 6 for Madonna! That's a whole lot of kids!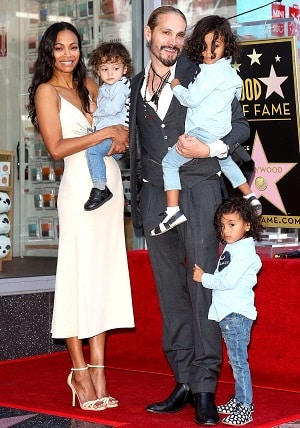 Zoe Saldana
This set of identical twin boys born to actress Zoe Saldana play the role of big brother to the youngest son who is just 2 years younger. The twins were born in November of 2014 and their names are Cy and Bowie.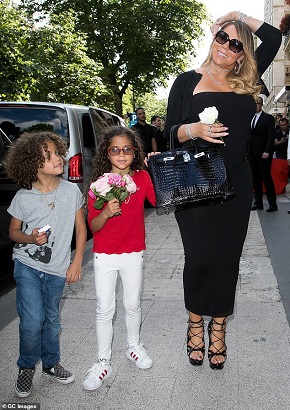 Mariah Carey and Nick Cannon
She might be known as a bit of a diva to the world, but to Monroe and Moroccan, she's just Mom. These boy/girl twins were born in April of 2011 to Mariah and the TV personality Nick. The twins also share their dad with a younger sister who is just 3 years old.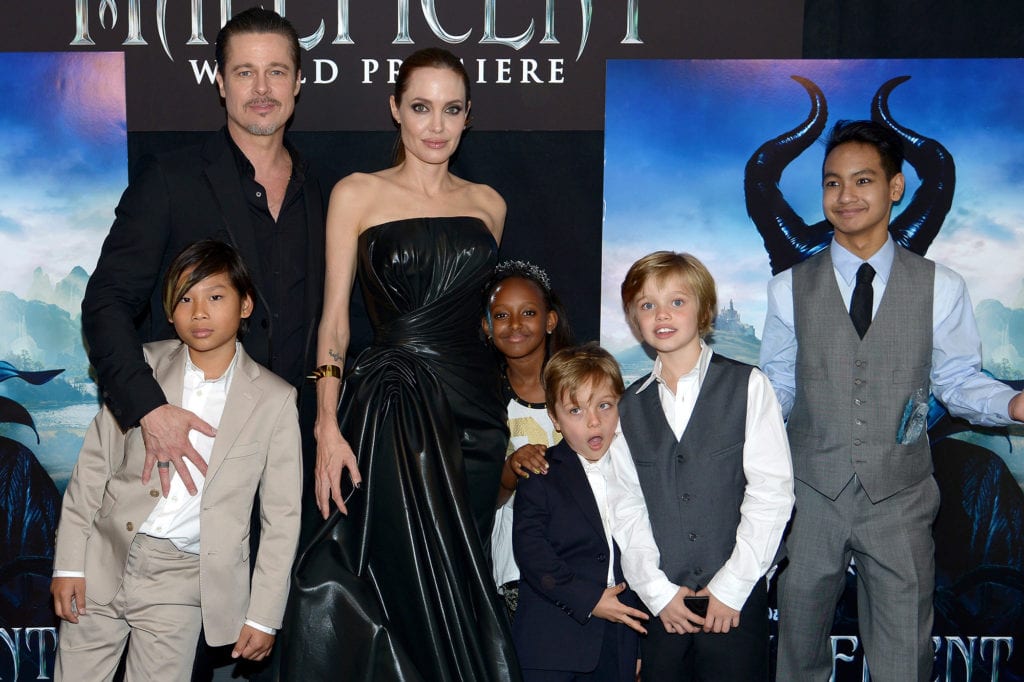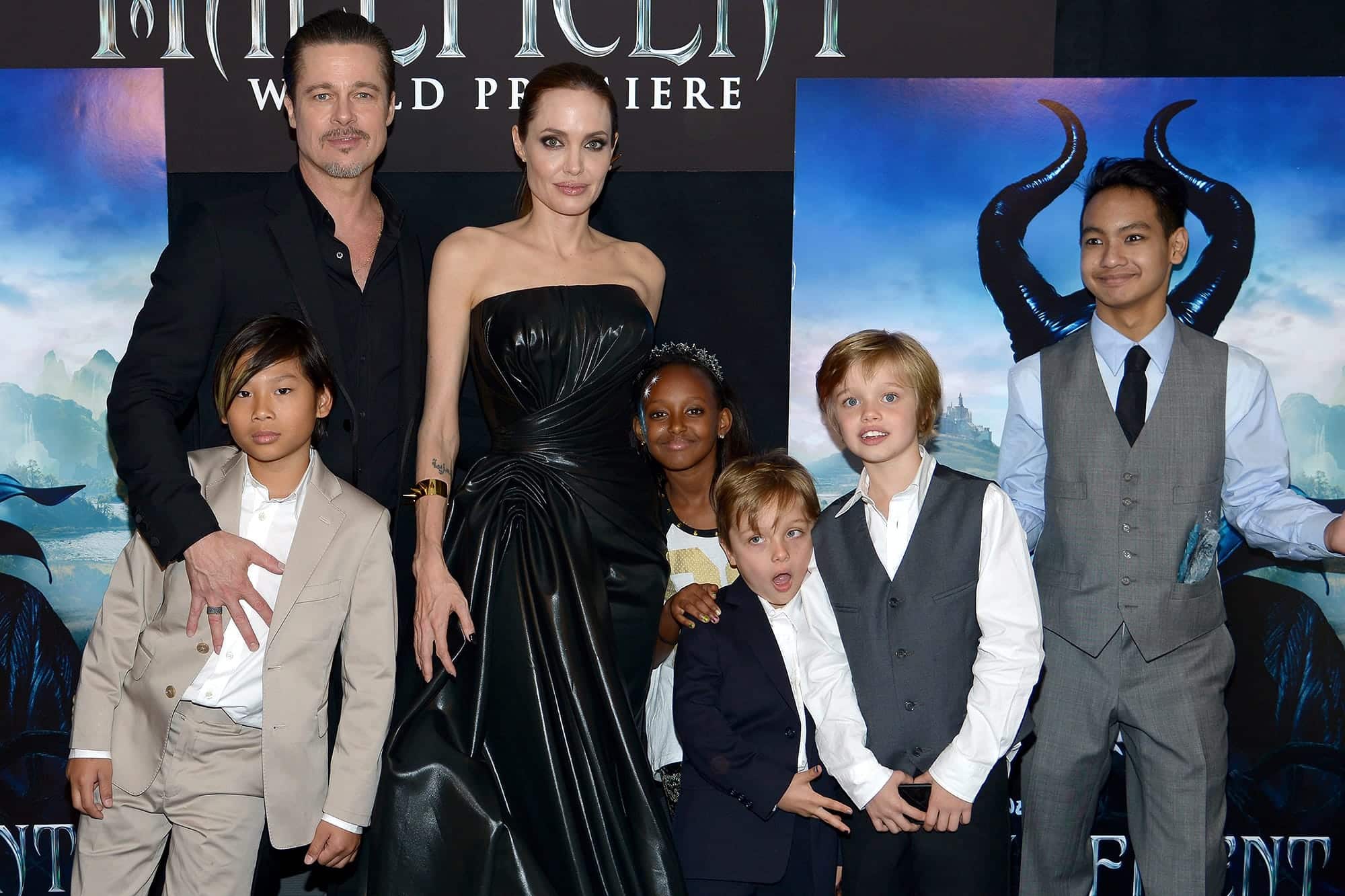 Brad Pitt and Angelina Jolie
These two super-famous celebrities with twins have a total of 6 children through biology and adoption. The boy/ girl twins are names are Knox, after Brad's grandfather, and Vivienne named after her maternal grandmother. They were born in May of 2008 and are the youngest of this large family.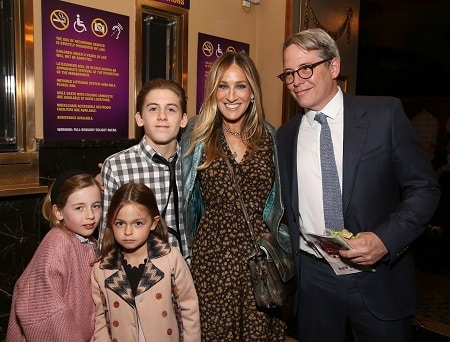 Sarah Jessica Parker and Matthew Broderick
The celebrities with twins list wouldn't be complete without mentioning this couple and their fraternal twin girls, born in June of 2009. Marion and Tabitha are a whole 7 years younger than their brother who was born in 2002. That's one heck of an age gap. Sarah Jessica has been candid about her fertility struggles and revealed proudly that her twins were born via surrogacy.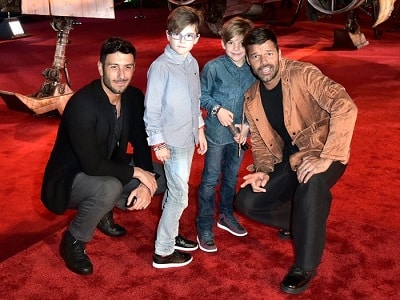 Ricky Martin
Fraternal boys Matteo and Valentino are the first of Ricky's 4 children. All of his children were born via surrogacy. The twins were born in August of 2008, followed by a daughter in December 2018 and then a son in October of 2019. Ricky Martin is currently married to Swedish artist Jwan Yosef.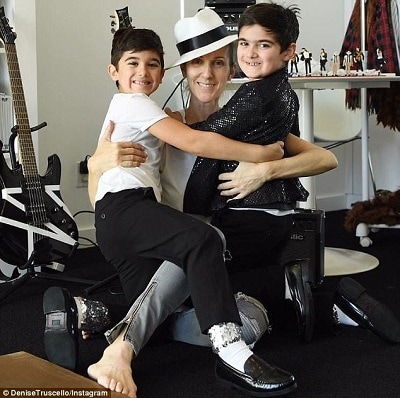 Celine Dion
The uber-famous singer had 3 children with her late husband René Angélil. Their eldest child, René-Charles was born 10 years before the twin boys, Nelson and Eddy. The fraternal duo was born in October of 2010. Their father passed away after losing his throat cancer battle in 2016.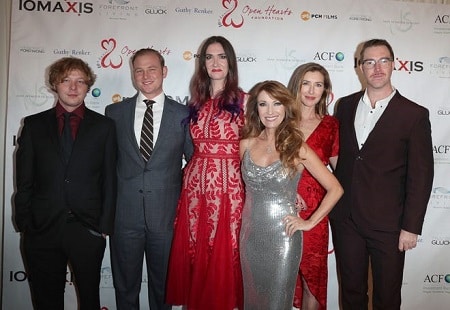 Jane Seymour
Fraternal twins John and Kristopher were born in November of 1995 and they are the youngest of their family. Between Jane and her husband James Keach they have 5 children. Jane and James both have children from previous marriages. This blended family really is the sweetest with their twins seemingly solidifying their bond.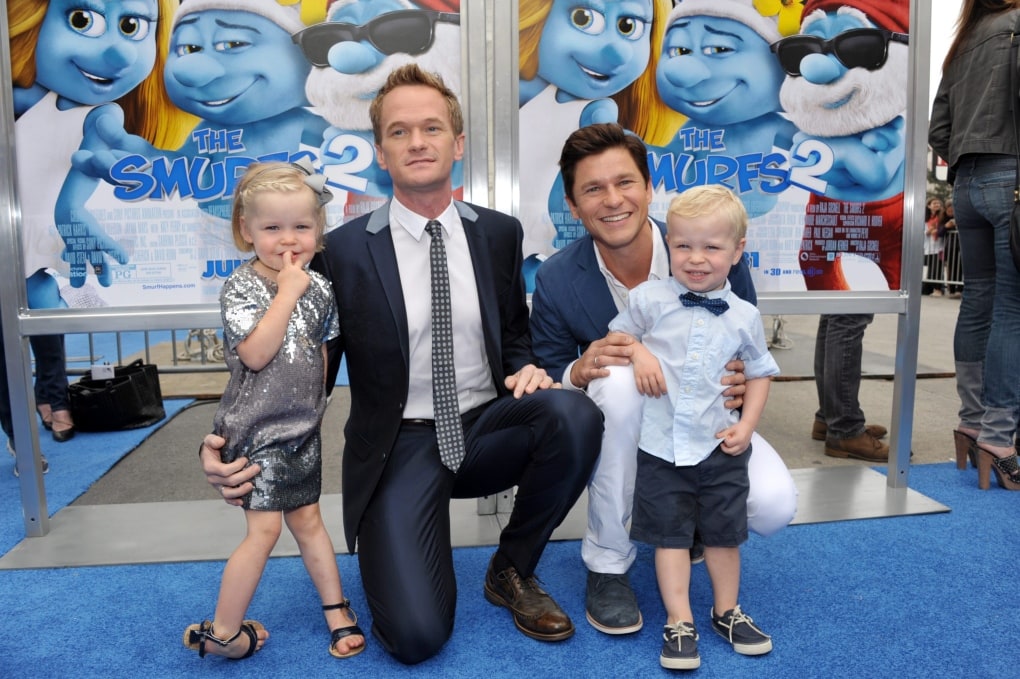 Neil Patrick Harris and David Burtka
The celeb couple welcomed these two cuties into the world in October of 2010. The celebrities with twins named them Gideon and Harper and aren't they just the cutest? They were born via surrogacy and each is biologically related to one of their dads. But they don't care which is which because they are all the same sweet little family!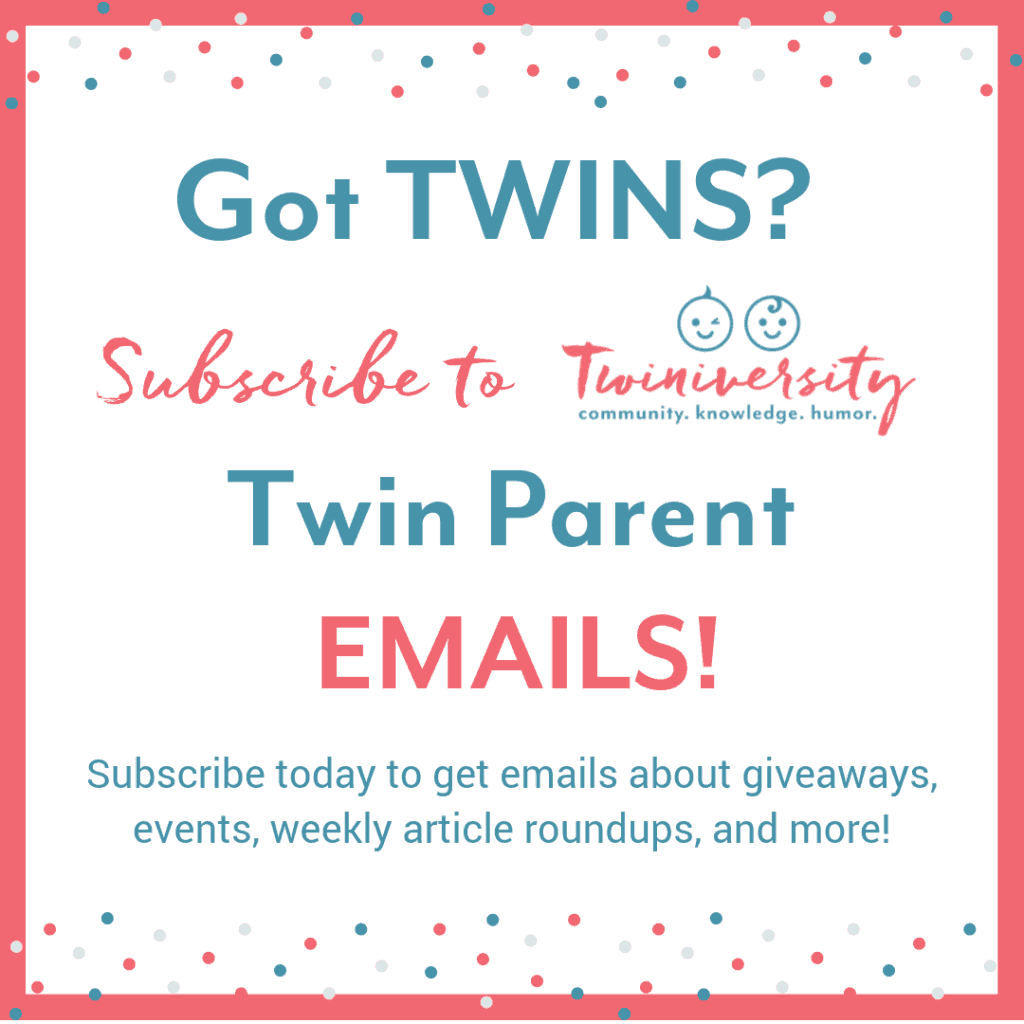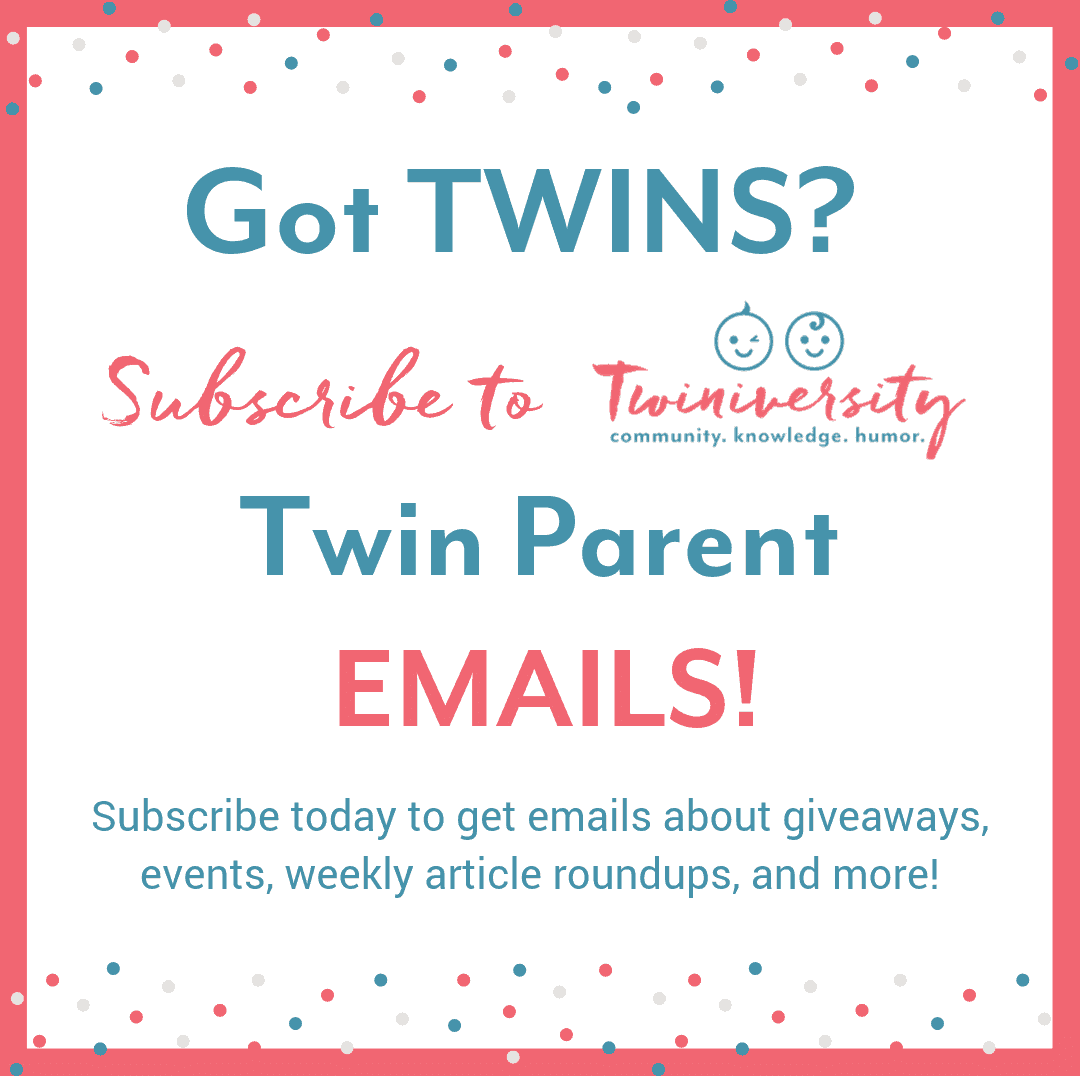 Want to be the first to know about giveaways, deals, and more just for twin parents? Sign up for the Twiniversity email list! Subscribe today to get emails about giveaways, events, weekly article roundups, and more! Pregnant with twins? We'll be sending you a weekly twin pregnancy email to keep you on track with your pregnancy to-do list! Click here to learn more… and while you're at it, check out our Complete Baby Safety Course and Twin Parent Memberships.
With so many celebrities with twins nowadays, you really have to wonder if there's something in the water! We all know how hard parenting can be, especially with twins. While we don't have a manual, we do have this awesome book written by our very own founder. Still, it's nice to know that twin parenting can be one thing that unites us all, even the rich and famous!