Last updated on September 28th, 2021 at 01:26 pm
Are you looking for ideas to keep your kids interested in remote learning this year? Try these awesome ideas to jazz up your remote learning space today!
Full-time remote learning started three weeks ago for my 2nd grade twin boys and I've had a lot of trial and error. I've spent a small mint and many hours arranging, rearranging, and rearranging AGAIN in order to figure out chairs, tables, pillows, wall hangings, and electronics that make our lives easier and make remote learning more tolerable (I mean, successful!)
I even started painting the walls of our dreary '50s wood-paneled basement white to brighten the place up and make it feel more homey. I'm desperate here, people! Anything I can do to convince (trick) two 7-year-old boys to engage in 4 straight hours of daily online learning I'M GOING TO DO.
I've compiled a pretty impressive list of ideas from my own home and from other homes in our Twiniversity community to bring you more ideas to help "sell" your remote learning space to your kids.
Are you expecting twins? Click here to sign up for our expecting twins classes today. They are offered online on-demand and live on Zoom!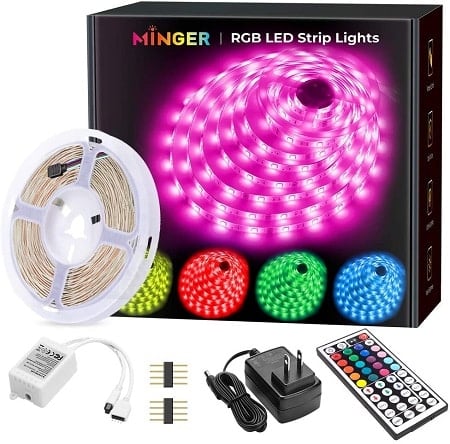 String lights or strip lights
These string lights (buy on Amazon) are perfect to bring a warm glow to your remote learning space and the remote control is a really nice bonus. Or go with these LED strip lights (buy on Amazon) that can change color. Your kids will LOVE spending their reading time under these cool lights. This makes them a great way to up your game with their remote learning space.
Want more from Twiniversity? Come check out our memberships and see what fantastic benefits are waiting for you!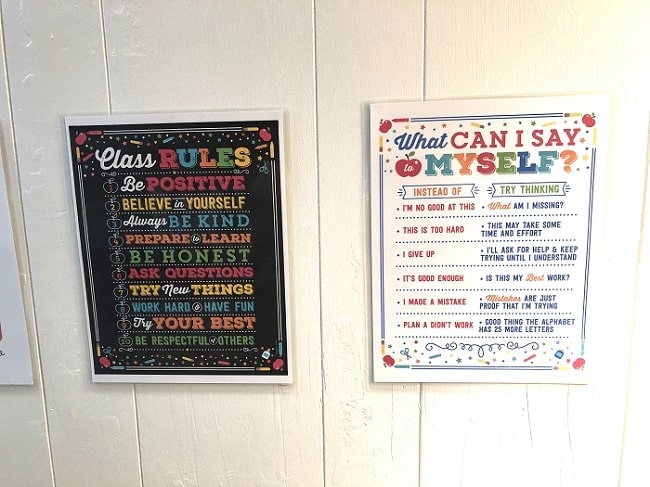 Motivational posters
There are tons of printables on Etsy that look like they are straight out of a real classroom. I found so many awesome motivational and helpful classroom print-outs (look here, here, here, and here) that I was able to download in an instant and print out on card stock. If you've got a laminating machine at home (buy here), use it! Stock up on mounting tabs (buy here) or sticky tack (buy here) so you don't leave marks on your walls.
White board with markers
This magnetic white board with markers (buy now) is great to post the daily schedule so your kids know what's coming up the entire day.
Are you worried about distance learning with your twins this year? See what a twin mom and high school teacher has to say about it here!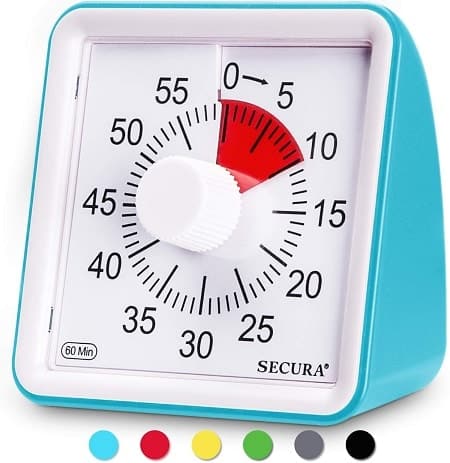 Visual timer
If your kids are always asking you, "How much time is left?" this visual timer (buy now) will save you. It's also great for kids who take way too long to complete a task so they can see how much time they have left.
Clothesline for artwork
String this clothesline (buy now) across the room to hang your kids' artwork and jazz up the place! Don't forget the clothespins (buy here).
Be the first to hear about new content and giveaways by subscribing to our email list here!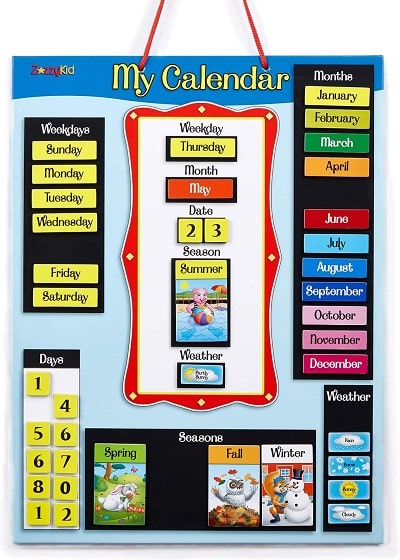 Days of the Week / Months / Weather Calendar
I love this magnetic wall calendar that shows today's date, month, weather and so much more — all with magnetic cards they can switch out each day (buy now). Your kids will love this one!
Over the door shoe rack
Use this over the door shoe rack (buy now) to store small school supplies like markers, pencils, and crayons, fidget toys, and more to help organize and clean up your learning space. And it's a great tool to teach your kids to clean up for themselves if you label each pocket.
Want more funny, relatable twin parent content on the go? Check out one of our two FREE podcasts here!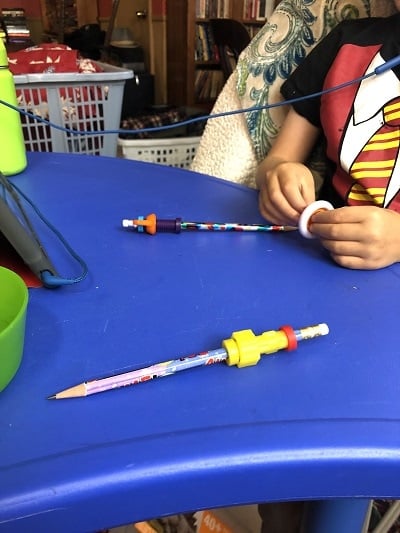 Fidget toys
Check with your child's teacher to make sure these are OK first — our teacher is fine with them as long as they are kept off-camera. They really help both of my kids to stay focused. Check out this one and this one and these pencils with fidget toys on them (buy here). This set of 3 stress balls (buy here) are a hit with one of my sons and it's a great fine motor workout.
Alphabet line and number grid
A, B, C…. easy as 1, 2, 3! And if you've got this alphabet line (buy now) and number grid (this one is already laminated!) up on the wall, it will definitely make learning time a lot more manageable.
Got twin parenting questions? Check out our FREE twin parent mentor program here and get matched today!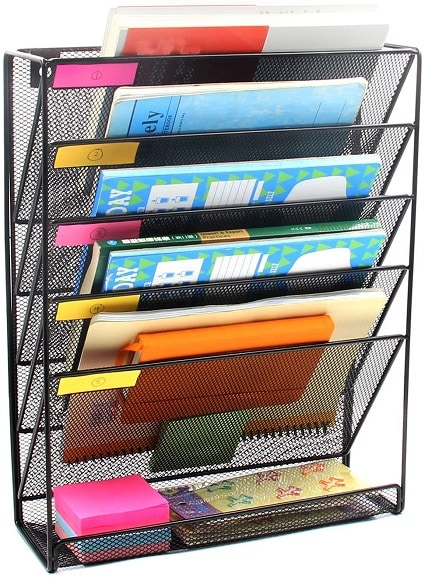 Wall file holder for small remote learning space
Is space at a premium? Use this wall file holder (buy now) to help your kids organize their folders and notebooks, and make the most of the remote learning space you have.
Bins for schoolwork
Got room to spare? Get each child a bin to store everything in, from notebooks to pencil cases to iPads to headphones. Have a place for everything and everything in it's place. These fabric cube bins (buy now) will do the job.
Study pillows
A study pillow (buy now) is another great tool to help your kids study or do schoolwork on their bed or on the floor. My twins love using these while reading in their makeshift "book nook" (aka, a rug I thew on the floor with some pillows, LOL.)
Are your twins less than thrilled to be back in school this year? Check out our tips to get them excited about learning here!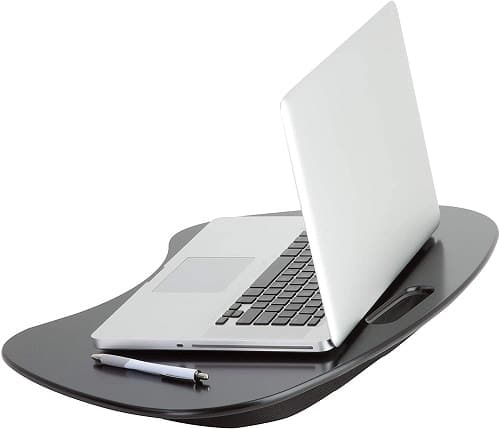 Portable lap desk
I use this portable lap desk (buy now) all the time while working at home. You may want to order one for everyone in the family because they will fight over them!
Hooded blankets
Cooler weather is on the way and these adorable hooded blankets (buy now) will keep your kiddos warm and cozy while they learn.
Fun chairs
Flexible seating is a must for at-home learning. If your kids can keep their bodies happy they are more likely to stay engaged and focused on their work. Try this bean bag chair (buy here) that's really a cover that you stuff with stuffed animals. Now that's a win-win for our insanely over-stuffed household. If you've got a child with ADHD, autism, or who just can't sit still for long, this wobble chair (buy here) or this balance ball (buy here) may help if they have to sit for long periods of time.
Do you have questions about breastfeeding twins? We have an all-online class just for you. Click here to sign up today!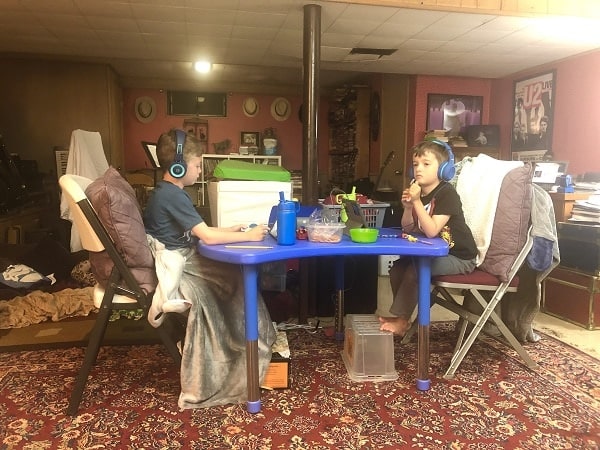 If your kids are sitting in adult-sized chairs that are just a little too big for them, the experts recommend some large supportive pillows (buy now) to support the back and force your child to sit upright as well as a footrest (buy now) to give them more stability. You may be able to just look around your home and find some couch pillows and old Amazon boxes that will do the trick.
Fun indoor rug
This indoor rug of the solar system (buy now) will make a perfect setting for a book nook for your kids to snuggle up and read.
Mixtiles
Decorate your learning space with Mixtiles (buy now), turning your family photos into stunning and affordable wall art. Each Mixtile comes with removable backing so you can stick and restick your tiles wherever you like. Your kids will really enjoy putting these up and rearranging them whenever they want!
Do you have your kids learning at home this year? Check out some home school fails fellow twin parents are dealing with here!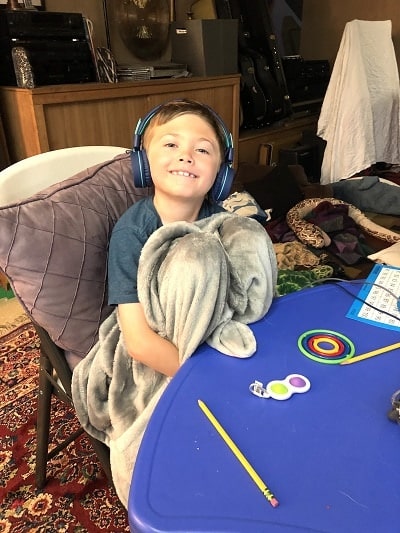 At Twiniverstiy, we all wish you nothing but the very best for this upcoming school year! We're all just doing the best we can while trying to navigate classwork and remote learning space and we hope some of these ideas will help to manage the transition for you and your twinnies!