Last updated on September 30th, 2021 at 10:11 am
You come back to work changed. You come back lost. You come back wondering what happened. You come back wanting a whole new wardrobe. You come back less concerned about the future, and more determined than ever, to do what you love.
You come back even better than before.
I'm running out the door with one twin in my arm, the other holding my hand. The preschool teacher notices that one of my twins is wearing shoes that are too big and asks if I have another pair. I respond with "No, I'll bring extra shoes tomorrow". I smile, making that mental note; "I'll do better tomorrow". I arrive to my office barely on time, do everything I need to do, then leave work with just enough time to pick up my son from his after school care program, to then run over to pick up the twins. I arrive home, about to make dinner when I hear my phone ding with the text message "In a meeting, will be late".
Mental note: on my own tonight; mac and cheese it is! Hold it together.
A year ago, I wrote a piece for Twiniversity called Jumping Back Into The Job Market After Twins. It was advice from myself and two other stay-at-home twin parents on what we had learned about looking for work after twins. What had helped? What did we think others should start doing if they were ready to return to work? Fast forward to today: I'm now working part-time (20 hours a week) at a local university and realizing how much I've changed.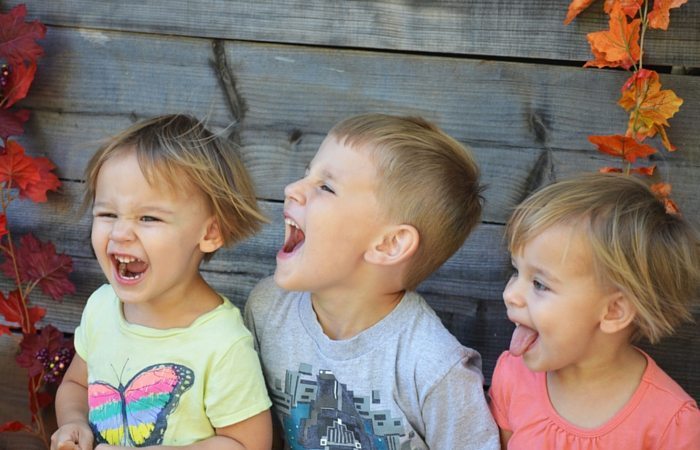 Twins Changed Me
As I try to balance it all like I did before, I'm noticing that I'm not the same person. Something happened while I was away from work, and I've found that I'm more happy with what I'm doing today than before the twins came, because my interests have changed. I want more time with my older son and my twins. I still enjoy working with college students, but I have this new passion (no, talent!) for writing which I didn't realize I had until the twins. I continue to write for twin related publications, and blog when I can. I now read my magazines not just to read them, but to figure out how they pick their stories for that month. Wondering how can I can contribute to their work.
Last summer, I knew that beginning a freelance writing career was not going to pay for preschool. And boy, my twins were ready for preschool! So I looked back at my other skills and remembered how much I loved advising college students and working on a college campus. I had been applying for full-time work, but nothing was coming through. As I continued to check in the field of higher education, I found an opportunity to do academic advising part-time. With the help of LinkedIn, I connected with the chair of the department and within a few weeks, I was back to work.
My Old Self vs New Self
For the first two weeks at my new job I felt great at dinner time: no more being with my kids 24/7 with little or no breaks! I had energy! By the third week, I was leaning in where ever I could, asking the oh-so-familiar question of "How is this work going to help me move forward in my career?" I was back climbing the ladder, quickly forgetting that I was also a mother of three, working only part-time after two years had gone by. My old self (the one I had worried was gone when I was at home) had returned and acting like nothing had happened. I was forgetting I had to get more than myself ready to leave the house in the morning.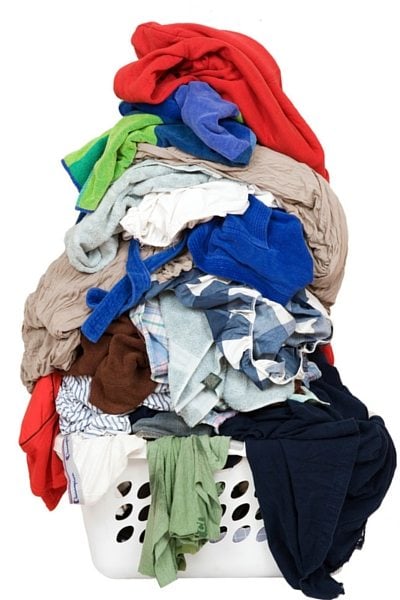 On the home front, the laundry was starting to pile up, the twins' noses were running and I was catching a cold. To top if off, all the things I used to do during the week when I was home I now had to do after work or on the weekends. My old self may had returned, but there was no denying that life had changed dramatically! I was now a working mother of three. On top of that, my husband's work had changed.H e was now in a leadership role that called for him to work weekends and many nights, leaving the majority of the home and parenting responsibilities to me. My new self was more than happy to work part-time with a flexible schedule, and giving the twins a chance to attend preschool. My old self was wondering what had happened.
Multiples Make You Better
If there is one thing I've learned after returning to work, it's that even though I'm not at the same level I was when I left I know I'm better than before. And I bet you will be, too! Think about it. If you can manage the feeding, changing and sleep schedules of multiple babies, you can do anything!
But I'd tell anyone who is about to return to work (or just returned) to be gentle with yourself. Getting yourself and the twins ready in the mornings plus making lunches, finding matching shoes for two toddlers etc. is really hard at first. The secret is to store the socks near the shoes, to always hug your kids before you leave and to give it lot of time at first. Any new change needs at least six months to get the hang of.
I miss my twins the most during lunch time. It's ironic how I used to complain that I don't have a lunch hour at home, but now that I do, I miss eating lunch as just the three of us. I recall them sitting in their high chairs and would laugh and laugh. Some days I wonder if I went back to work too early, but then I see their faces light up as they carry their lunch bags down the school halls, and I know my new job came at the right time.
As for reconciling my old work self and my new self: I attempt to set a writing deadline every month, and to not control the career/climbing-the-ladder thing too much. It will work itself out! What matters most is that I enjoy today. My neighbor, who was there right beside me on days when I was home with the twins and looking for work (writing and feeling overwhelmed) said it best: "You are happier working, but remember, work doesn't have to be anything more than a break right now. And know that you don't have to give up on your new dream. You will find a way to write for Oprah. I have no doubt about that."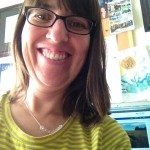 Victoria Worch is a happy mom of twins plus one. Fueled by green tea, dark chocolate and family trips to the coast. She has written for Multiplicity Magazine and Twiniversity.com, and continues to publish thoughts on motherhood and student affairs on her blog, Cafe Vic. Victoria recently returned to work part-time as an academic advisor for Chemistry and Biology students at Dominican University of CA. You can follow her on her blog,Twitter, Instagram, or Facebook.
* * *
Related Articles
* * *
The rate of twin births has risen 79 percent over the last three decades, and continues to increase. A mom of fraternal twins and a national guru on having two, Natalie Diaz launched Twiniversity, a supportive website with advice from the twin-trenches.
What to Do When You're Having Two is the definitive how-to guide to parenting twins, covering how to make a Birth Plan checklist, sticking to one sleep schedule, managing double-duty breastfeeding, stocking up on all the necessary gear, building one-on-one relationships with each child, and more.
Accessible and informative, What to Do When You're Having Two is the must-have manual for all parents of twins.
* * *
Whether you're a twin parent in the big city surrounded by scores of resources, or a triplet parent out in the country with no one around for miles — our multiples parenting forums are for YOU! Sign up for FREE and connect with people who are just like you — parents of multiples looking for advice, parenting tips, or even just people to chat with who will understand what you're going through. Our forums are open to people all over the world and we offer scads of specialty rooms to find others who are going through the exact same thing as you. Check it out today!
* * *
Twiniversity is the #1 source for parents of multiples and we are growing faster every day!
Find us all over the web:
Or contact us by email at community@twiniversity.com