Parenting can be a very lonely existence, twin parenting even more so, in my experience. There are very few people, in my everyday life, who have a clue about what I'm experiencing. The learning curve of surviving kids is steep, but with my first two it was pretty quick. Life with my singletons took some time to adjust, but with twins it's been so much more difficult. Harder getting out of the house, harder to have a playdate while running in two different directions, let alone having an actual conversation with another adult. Most of the time it doesn't even feel worthwhile. In the long run though, parenting is parenting, no matter how many kids you have or how many you have at one time. It's challenging, it's rewarding, it's busy.
When my group of friends all started having kids, the women instituted a lunch once a month, during nap time, for us all to reconnect. This plan has had to adapt as more kids joined the fray. Nap times were different for different kids, we were all nursing and it got harder to get away in the middle of the day. Not to mention the frustration of feeling rushed having to get meals and conversation between five women wrapped up in less than two hours.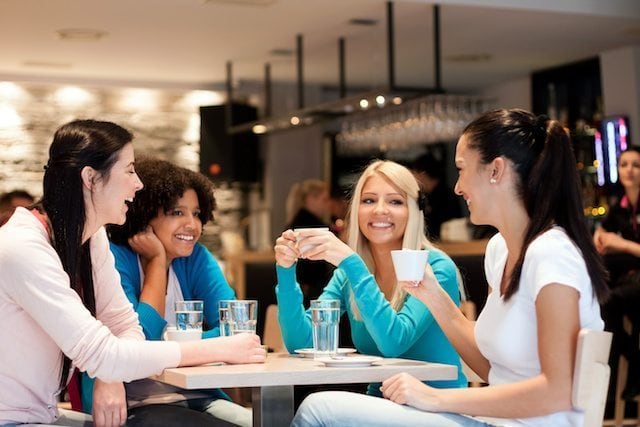 We finally decided that we were going to stop trying to coordinate a luncheon and plan a night out instead. By that time all of our first round babes were on good sleeping schedules and we were able to be gone for longer stretches. We eventually also got 'high-tech'. Our group of five had morphed into a group of about nine and logistics were getting in the way of the night. We would spend half the night trying to coordinate schedules for the next meet up and figure out what location we would descend upon next. One of our ladies finally made us a Google spreadsheet! Genius! Each month everyone fills out their availability on the pre-made calendar and the date with the most 'yeses' wins. No one gets their feelings hurt because we chose a date they can't make, we just hope to catch up the next month. Randomly our group represented nine months of the year in terms of birthdays, so the birthday celebrant each month gets to choose where the group goes. This has been so great. We have a plan every month, we never get bogged down on 'oh I should've called so-and-so to go out' or trying to schedule last minute.
Our husbands actually get a bit jealous because we always have one Saturday a month planned with our girlfriends. Many of them used to think this is all about husband bashing, but we assure them they are hardly ever brought up. We all have way more going on in our lives that we'd rather talk about! My husband is truly my best friend, but the relationship between husband and wife is so vastly different than with your girlfriends. Men just don't typically process and react to life in the same way that women tend to respond. Our husbands have attempted to do some 'Dude Nights' to no avail. None of them are willing to step up and plan every month so very little ever happens, although they do go on a weekend canoe trip every year. Organization and consistency has been key to our success!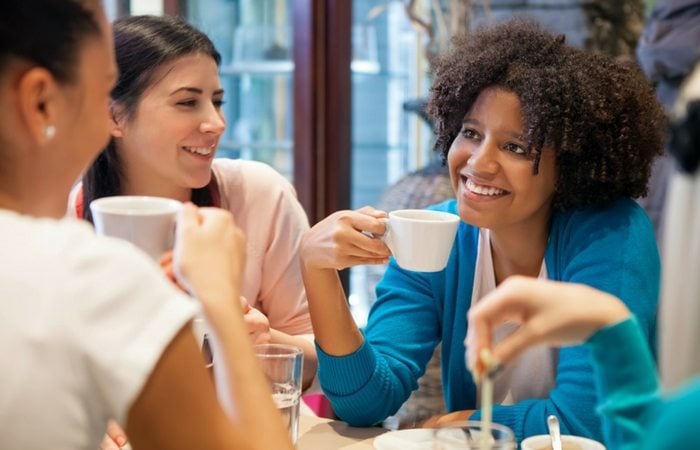 I think one of the biggest reasons this group has worked for the past seven years is because the women we have attracted are all extremely easy going. There is amazingly no drama, ever. I feel as if this is a rarity among such a large group of women. The group now consists of 13 women in different phases of life, career and motherhood who come together to have a good time, provide feedback, commiserate, make plans for new adventures and motivate. A few have come and gone, but our core group is still there. Most months we have about seven women who can make it out and it's rarely the same women each month. No matter the make-up of the group, there is always someone with whom to hang out and chat, even if this monthly meeting is our only connection with this person. This has been a particular challenge of mine as I am introverted and get very quiet in large groups which can seem as if I am antisocial. Forcing myself to open up to new people in our intimate group really has helped me deal with all the attention inevitably showered on a mom of multiples.
Women move in and out as they add to their brood, but as soon as the new kid is sleeping well and they can leave the house, they're back! Our monthly meeting is a time to feel safe and secure, where we can admit our failures and not be judged for them. Occasionally, see the humor in them; where we can be a mess emotionally and people are willing to hug each other whether we understand what our friend is going through or not. It's a time when we can be a complete disaster and everyone understands that sometimes we just need to be a disaster. There is a shared sense of craziness, years of experience and complete acceptance sitting around that table. Our table has seen extreme sickness, miscarriages, infertility, the breakdown of a marriage, adoption and twin pregnancy over our many years. We have also shared numerous hours of laughter and tears (both good and bad) while enjoying great food (that we didn't have to cook or clean up after!) and many, many drinks.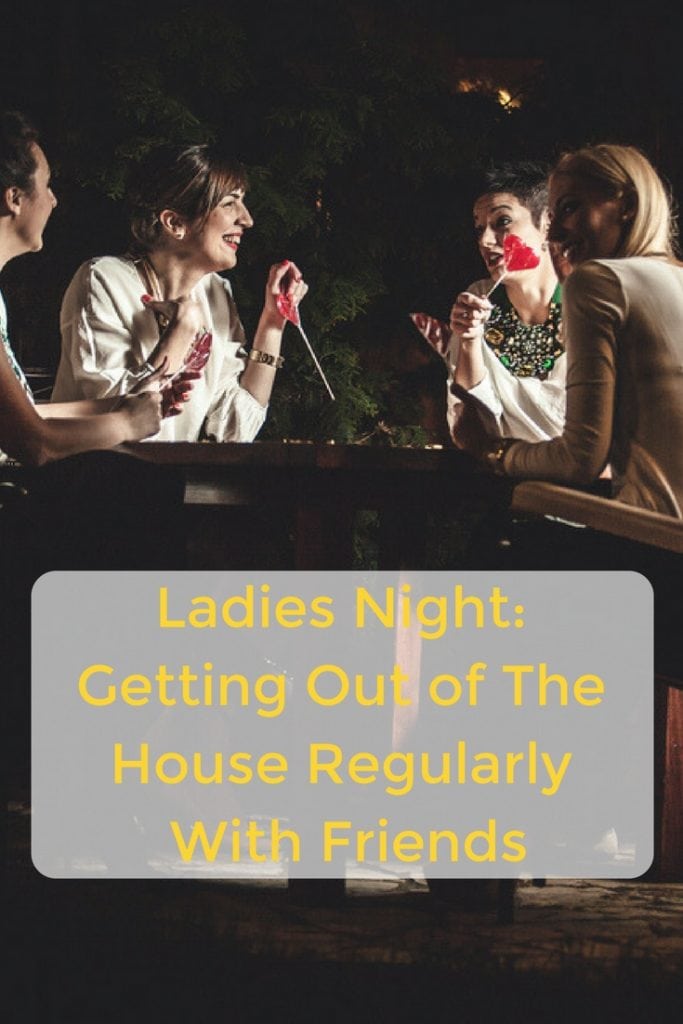 Parenting can definitely be a lonely existence, but getting out of the house once a month and having the privilege of uniting with these women brings me back to life. We remind each other that there is life that we occasionally get to enjoy outside of our homes and beyond our kids. This monthly meeting of the minds is much more than just a dinner group. It's a way to recharge, blow off steam, laugh and learn. It's a very special gift we give ourselves, which in turn, makes us better women, wives and mothers.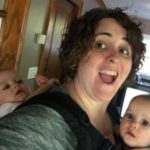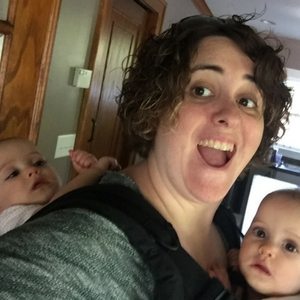 Heather Hayner is a happily married, full-time working mom of four including a surprise set of identical twin girls. In her former life she was a lover of the Upper Peninsula of Michigan, traveling, live music and book reading. She is now just happy to get dishes done before bedtime.
---
Related Articles
---
Sign up for the Twiniversity Mailing List to be the first to hear about product giveaways, contests, and special offers exclusively for twins and higher order multiples!
---

Expecting twins? START HERE! Check out our ultimate list of the most important articles for expecting twins and managing your newborns!
---
The rate of twin births has risen 79 percent over the last three decades, and continues to increase. A mom of fraternal twins and a national guru on having two, Natalie Diaz launched Twiniversity, a supportive website with advice from the twin-trenches.
What to Do When You're Having Two is the definitive how-to guide to parenting twins, covering how to make a Birth Plan checklist, sticking to one sleep schedule, managing double-duty breastfeeding, stocking up on all the necessary gear, building one-on-one relationships with each child, and more.
Accessible and informative, What to Do When You're Having Two is the must-have manual for all parents of twins.
---
Whether you're a twin parent in the big city surrounded by scores of resources, or a triplet parent out in the country with no one around for miles — our multiples parenting forums are for YOU! Sign up for FREE and connect with people who are just like you — parents of multiples looking for advice, parenting tips, or even just people to chat with who will understand what you're going through. Our forums are open to people all over the world and we offer scads of specialty rooms to find others who are going through the exact same thing as you. Check it out today!
---

Twiniversity is the #1 source for parents of multiples and we are growing faster every day!
Find us all over the web: