Years before becoming a mother I envisioned a picture perfect scene of me giving birth wearing a flattering floral nightgown. In my vision, my loving husband fed me ice chips that I sucked on in between contractions. Then, after a mere two pushes or so, voila, my baby would pop out, like a cherubic jack-in-the-box.
While I fully believe this birth-plan utopia was a reality for some moms, for me the birthing experience was the opposite of this euphoric scenario. At 30 weeks pregnant with mono-mono (twins that share same placenta and amniotic sac) identical twin girls, I began experiencing full blown contractions while on hospital bedrest. My doctor and I decided it was time to deliver these babies. With mono-mono twins there comes a time where the risks of remaining in-utero far outweigh the risks of being born premature. Terrified of losing my babies, I followed my gut that was telling me to get the babies out. During my C-section, moments after pulling the babies out of my womb, my doctor discovered that I had a placental abruption, where the placenta detaches from the uterus.
According to March of Dimes, about 1 in 100 pregnant women (1%) have placental abruption. It usually happens in the third trimester but can occur any time after 20 weeks. Mild cases aren't dangerous but severe ones can be devastating, resulting in stillborn babies, emergency hysterectomies or maternal death.
I nearly became a victim of my own body's betrayal, that day in the delivery room. "We need to clear the space here; we may have to do a blood transfusion." My doctor hollered over the light blue curtain held up over my chest that prevented me from seeing what he was doing. Blood transfusion? I felt numb, so I knew the cocktail of drugs had accomplished its job, but I was also disoriented and confused. The doctor asked my husband to leave the room and I was left alone waiting for answers. A nurse answered my unasked question. "Hun, hold on, your placenta has detached from your uterine wall."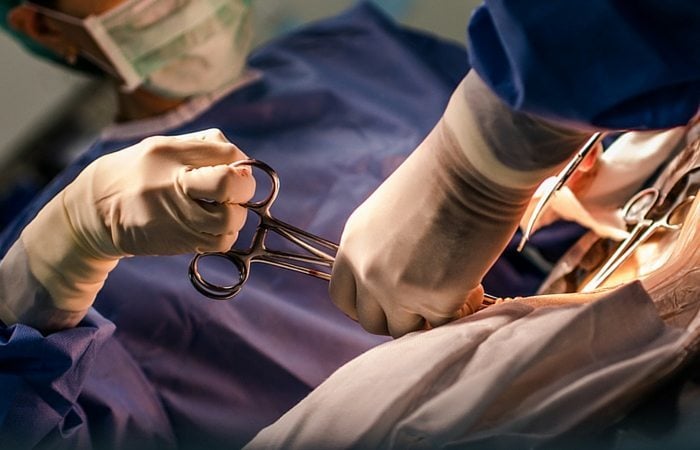 I began to panic. My babies, I prayed. Please let my babies be okay. Over the curtain I could see that my doctors were pulling and tugging on what I believed was my uterus. But still I felt nothing but tugging from the waist down. "We need to get this bleeding under control, she's lost a lot," my OB said, reaching for more gauze and towels. My doctor's mandate was clear: he needed to work quickly to control the bleeding and stabilize me. He succeeded in that monumental task. In those still moments of quiet after delivery, my babies were whisked away by NICU nurses, robbing me of that moment of being the first to hold them. It would be another two days until I would be healed enough to visit them in the NICU.
After having such a traumatic birth, I was tortured with the "what if" scenarios of losing my uterus or dying, which played in my head on repeat. The images distracted me from attending to my two preemie newborn twins. Though I frequently visited the NICU, in those moments when I held my tiny babies in my arms my mind would be racing, then I would burst into tears as I envisioned my babies without their mother. I had post-traumatic stress and a double dose of baby blues.
It took some time, but eventually I found ways to physically and emotionally heal from my traumatic birth. The first few months after my daughters were born, I spent time running back and forth between the NICU where I would spend hours pumping expressed breastmilk for my twins, and then back home, where I'd check on my older daughter who was home with a babysitter. Countless hours were spent pumping—at home and the hospital—but nurturing my babies with my breastmilk helped kick-start the healing process.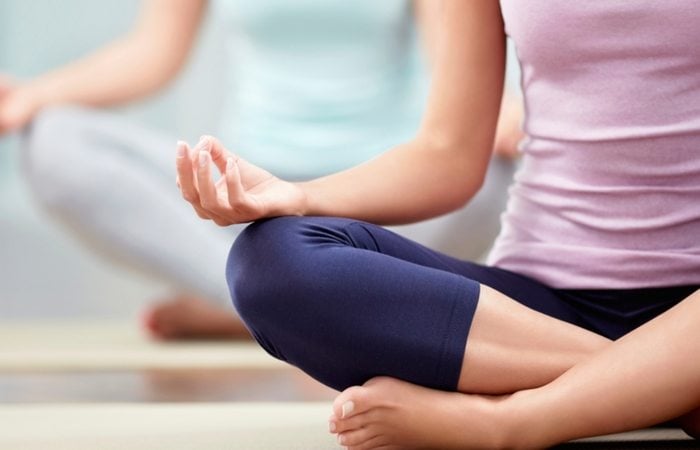 I was unable to do cardio training or any kind of extensive exercise regimen since I was still recovering from my c-section. I discovered a health, wellness and counseling center that offered yoga therapy, designed to foster emotional healing from traumatic events. I enjoyed the class and the exercises they taught us, including meditation and pranayama breathing techniques. I learned the formal practice of controlled breathing which helped me with stress and relaxation. For me, it relieved the pain I had built up in my body. I loved seeing myself become physically stronger as a result of all the yoga classes.
I also found another creative outlet. I have always enjoyed writing and music, so I was drawn to songwriting, which I had done while on bedrest with the twins. My girls were in the NICU for a total of 38 days. Every night, after my nightly call to the NICU nurse to receive the evening update on the twins, I would hang up the phone, take out my pen and paper and write. At first, they were just scattered thoughts but then they came together as songs, lullabies, that I still sing to my girls at night.
"When we are together just the two of us, everything else in the whole world pauses, and, we are the only ones that remain."
Writing lullabies was calming and therapeutic. It helped me articulate the great joy I found in my girls and helped me find my way back to healing. When the girls fall and hurt themselves, they always come running to me, asking me to kiss their boo boos. "I'm sorry sweetie, Mommy will kiss it and make it better," I say as I gather my now two-year-olds in a warm embrace.
Everyone's journey is different, and though mine wasn't picture perfect, I look at my daughters and know that I would go through it all over again…for them.
All content on this Web site, including medical opinion and any other health-related information, is for informational purposes only and should not be considered to be a specific diagnosis or treatment plan for any individual situation. Use of this site and the information contained herein does not create a doctor-patient relationship. Always seek the direct advice of your own doctor in connection with any questions or issues you may have regarding your own health or the health of others.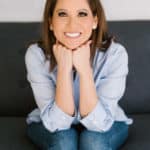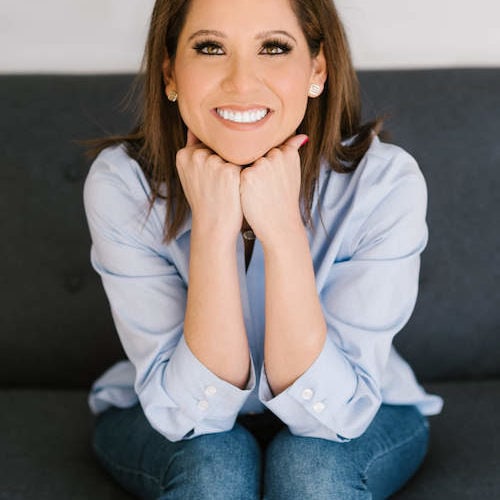 Crystal Duffy lives in Houston with her husband, three little girls, and a yappy little Yorkie. Her writing has appeared in Twins Magazine and Mamapedia. She's currently working on her memoir Twin to Twin which details her high-risk twin pregnancy. Connect with her on Facebook, Twitter and her blog.
---
Related Articles
---


Expecting twins? START HERE! Check out our ultimate list of the most important articles for expecting twins and managing your newborns!
---
The rate of twin births has risen 79 percent over the last three decades, and continues to increase. A mom of fraternal twins and a national guru on having two, Natalie Diaz launched Twiniversity, a supportive website with advice from the twin-trenches.
What to Do When You're Having Two is the definitive how-to guide to parenting twins, covering how to make a Birth Plan checklist, sticking to one sleep schedule, managing double-duty breastfeeding, stocking up on all the necessary gear, building one-on-one relationships with each child, and more.
Accessible and informative, What to Do When You're Having Two is the must-have manual for all parents of twins.
---
Whether you're a twin parent in the big city surrounded by scores of resources, or a triplet parent out in the country with no one around for miles — our multiples parenting forums are for YOU! Sign up for FREE and connect with people who are just like you — parents of multiples looking for advice, parenting tips, or even just people to chat with who will understand what you're going through. Our forums are open to people all over the world and we offer scads of specialty rooms to find others who are going through the exact same thing as you. Check it out today!
---

Twiniversity is the #1 source for parents of multiples and we are growing faster every day!
Find us all over the web: