Last updated on September 28th, 2021 at 01:26 pm
Have your twins entered the dreaded potty training regression? Read one twin mom's hilarious account of her potty training journey with twins here!
I am in potty training hell! I have been "training" twins (can you really call it potty training if no one is going in the potty???) for 106 days; in twin math, 212 days. I've spent countless hours sitting on the bathroom floor waiting for toddlers to go pee, and I have wiped pee off of every surface in my house at one time or another.
I went into potty training my twins very hopeful and optimistic (quite out of character for me) and we've had some successes. But we've also had potty training regression (by both parents and toddlers).
Are you looking for twin parents to relate to? We offer a FREE twin parent mentorship program. Sign up to get matched today!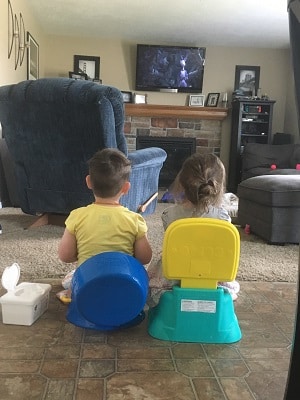 Potty training day 1
August 2019
Pull-ups are on, the potty seat is on the toilet, bag of skittles waiting in the wings as a positive affirmation. Let's do this!
We had some successes today: both kids sat on the potty multiple times. No wee-wee or poop-poop were made while on the potty, but they sat!
Day 5 potty training regression
Still nothing! We are now moving backward (can I call it potty training regression after only 5 days???) Twin A is no longer interested in using the potty and cries hysterically if put on the potty. Twin B is still willing to sit on the potty but demands the iPad (made that mistake when I was sure he would poop if I could just get him to sit longer) and skittles.
Do you need help preparing for potty training your twins? Check out these 5 tips to get ready for your experience.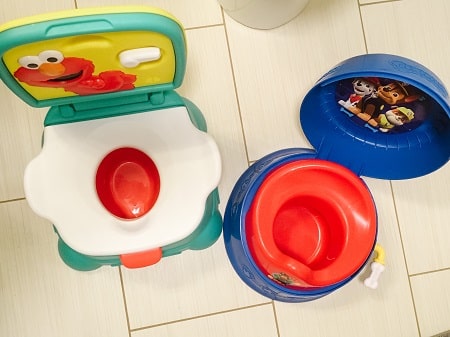 Day 6 potty training regression
I broke down today and purchased two portable toddler potties. Potty training twins is hard no matter what. But it's even harder when there are two hallways and thirteen stairs separating the two toilets. Why do twins always need to pee at the exact same time?
I also purchased toddler underwear. Pull-ups were great at first, but now the twins are treating them just like diapers. Undies here we come! The twins seem excited, and I'm hoping this is the end of our potty training regression.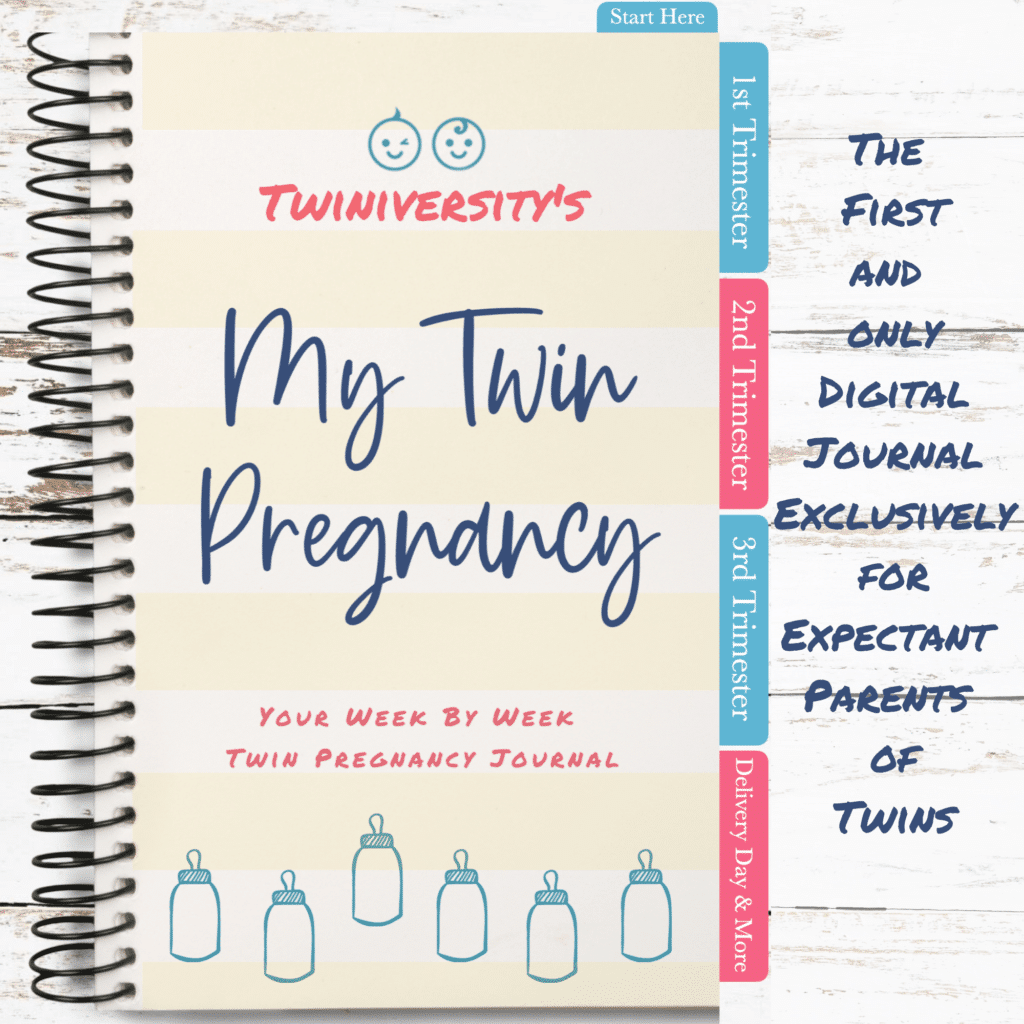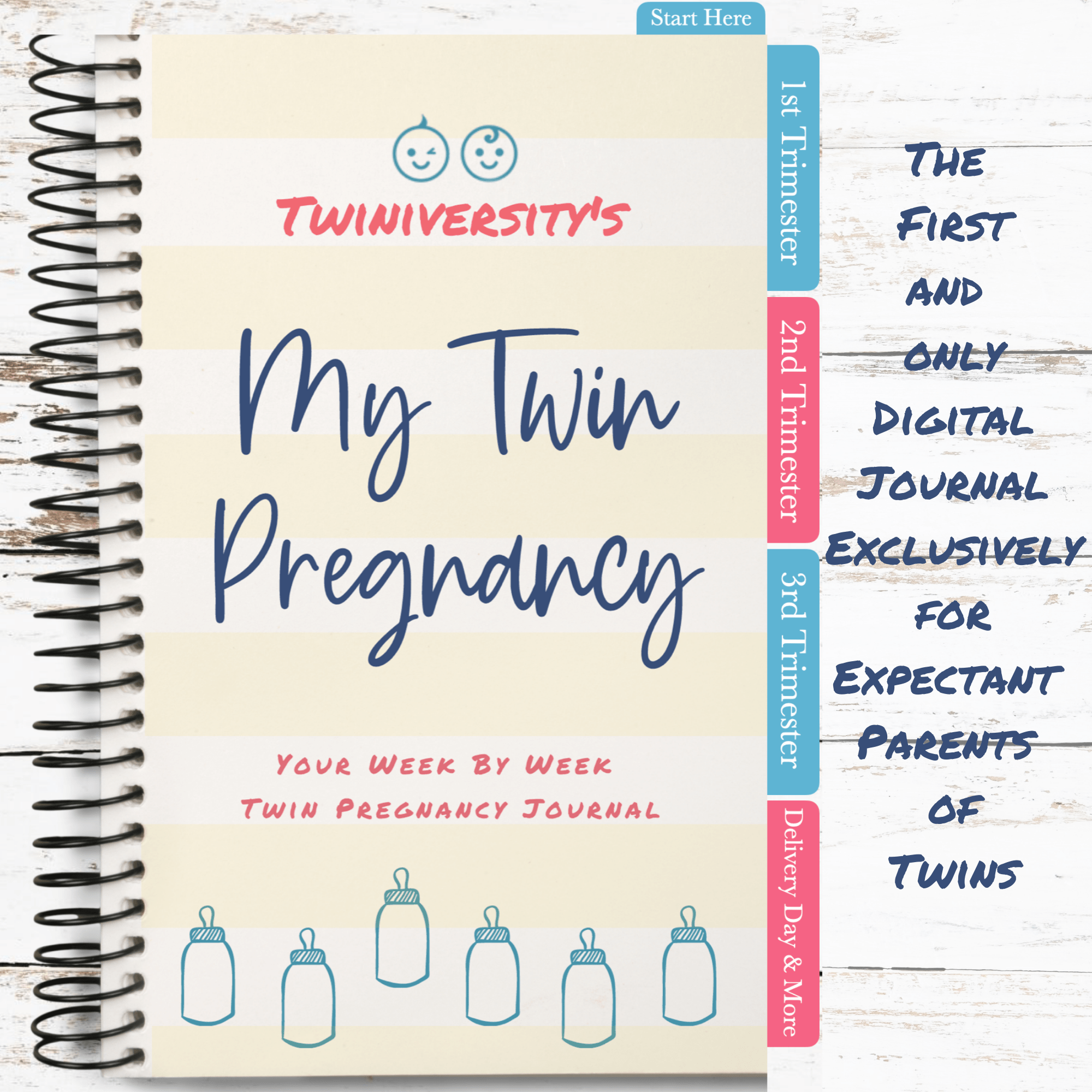 Our new digital twin pregnancy journal is up for sale on the Twiniversity Etsy store! This is the first and only digital journal exclusively for twin pregnancy. It's the perfect way to record your precious twin pregnancy memories to cherish for years to come. Click here to learn more… and while you're at it, check out our expecting twins classes and Twiniversity Shop!
Day 13 potty training regression
Note to self: when making the decision to purchase two portable potties, purchase the exact same two potties. The twins are currently fighting over who gets to sit on The Paw Patrol potty. (Buy a Paw Patrol potty here) To be clear, they just want to sit, they don't actually want to pee in it.
Day 14 potty training regression
Aaarg…….I'm putting this whole toilet training thing on hold! I shall refer to this time in my life as "MoM's Potty Training Regression"…..I am reverting back to when life made sense and my house didn't smell like urine!
Take two month potty training sabbatical.
Is potty training your twins more stressful than you had hoped? See what one twin mom says about her experience here.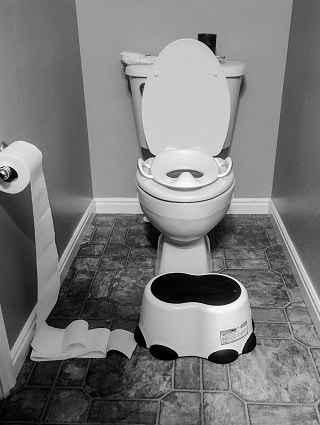 Day 1 (potty training round two)
Dusted off the portable potties today. Rearranged the furniture to accommodate two bare-bummed toddlers and their view of the television. I'm taking the term "open concept" living to a new level! Welcome to my dining/living room with an open-air bathroom!
We had some successes today!!! We officially peed in the potty!!! Did the break cure our potty training regression?? We had equally as many accidents as we had successes, but we did it!
Day 3 of potty training regression
Peeing in the potty is going well! We are still using Pull-ups at nap and nighttime but undies when awake.
Twin B is really getting the hang of this. He has had very few accidents and pooped on the potty for the first time today. Twin A is my strong-willed child. If using the potty is her idea, then she'll do it. Otherwise, an accident is in my near future.
Are you struggling to breastfeed your twins? Book your lactation consultation with Twiniversity founder and certified lactation consultant Natalie Diaz today.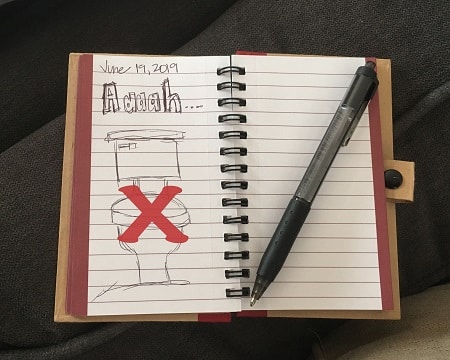 Day 35 of potty training regression
We have been transitioning the twins to the big potty with potty seats for about a week now. This seems to have caused some potty training regression. Twin B is more than willing to pee on the potty, as long as it is at home. Twin A will pee on the potty if wearing underwear, but openly admits she would rather have a diaper. Neither is pooping in the potty, even if offered a special toy, treat, or the use of the Paw Patrol potty.
Day 67 of potty training regression
An executive decision was made this evening. The twins will now lose a bedtime snuggly if they wait to go poop in their bedtime diaper. After three months of potty training and my twins have figured out that they get a diaper for bedtime. Both prefer pooping in a diaper. Therefore, all they have to do is wait for bedtime, and they will get what they want. We have tried to stay positive. We've tried to be potty cheerleaders and reward potty training efforts but it is not working. We are tired, we are sore, and we are losing our minds one poopy diaper at a time. Time for plan B when dealing with potty training regression: consequences.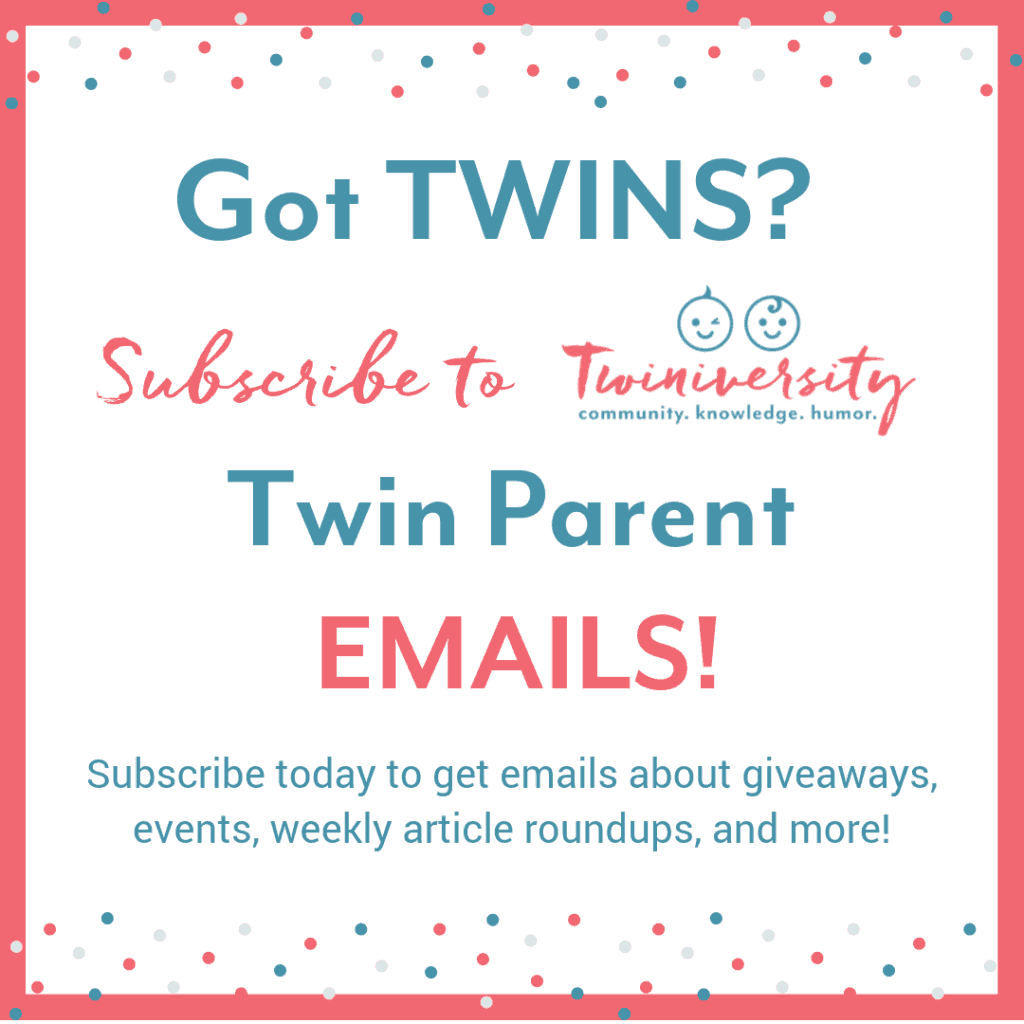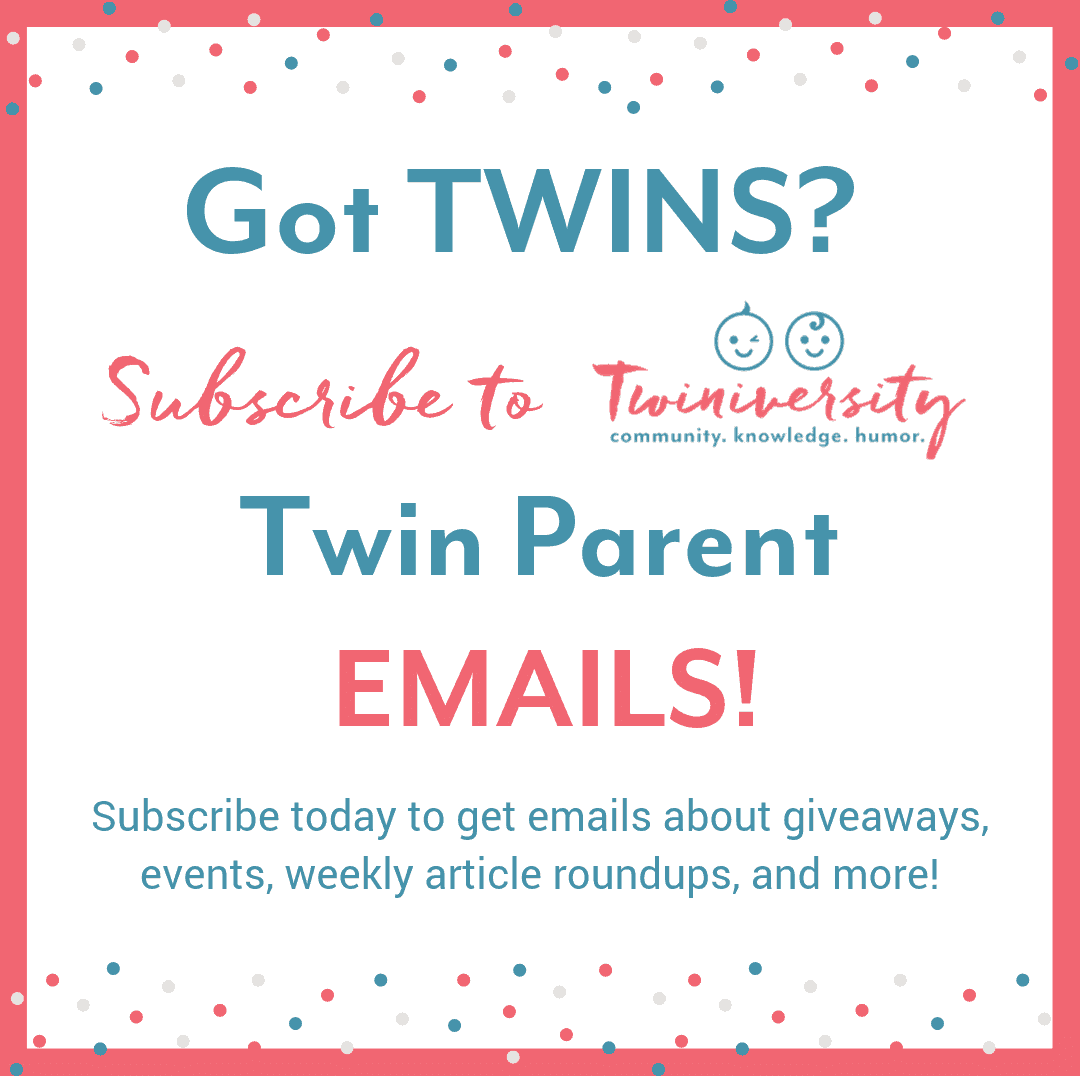 Want to be the first to know about giveaways, deals, and more just for twin parents? Sign up for the Twiniversity email list! Subscribe today to get emails about giveaways, events, weekly article roundups, and more! Pregnant with twins? We'll be sending you a weekly twin pregnancy email to keep you on track with your pregnancy to-do list! Click here to learn more… and while you're at it, check out our Complete Baby Safety Course and Twin Parent Memberships.
Day 92 of potty training regression
While sitting in the bathroom with Twin B tonight, he informed me that I could take his snuggly because he wanted to be done (it had been 35 seconds since he sat on the potty). He has pooped on the potty four times in 92 days. Twin A has done it ZERO times. I have spent night after night reading about potty training regression, specifically articles about not pooping in the potty. We are now taking the advice of allowing the twins to ask for a diaper when needing to poop, as long as they stand in the bathroom to complete their business.
Are you looking for some post-delivery support? Sign up for a post-delivery strategy session with certified postpartum doula Lauren Oak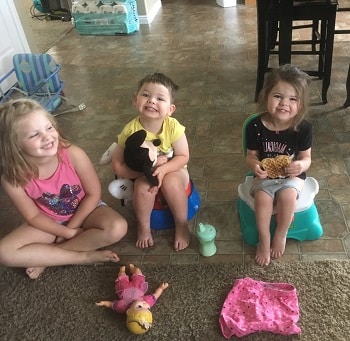 Day 106 of potty training regression
Twin A is asking for a pooping diaper but refuses to go into the bathroom to poop in it. Twin B continues to poop in the potty occasionally and otherwise poops in his bedtime diaper. I am defeated. The only bright side, while awake they almost always pee in the potty.
I've read all the potty training tips and tricks. I've tried each and every one of them with my twins. Nothing seems to be slowing this potty training regression. The only piece of advice I can actually use is, "It doesn't matter if you are ready, it only matters if they are ready!" I've also heard, multiple times, "You never see a kindergartener wearing diapers." Well, I'm here to tell you, I'm putting this to the test! Stay tuned……..
Latest Posts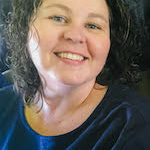 Amanda Hadley is a mom to a sassy 7-year-old, and 3-year-old wondrous monster twins. She is a mom first and a photographer and journalist second. She lives in Salt Lake City, Utah with her husband of 10 years. Amanda spends her days repeating cliches she was sure she would never say, such as "because I said so" and "stop licking that". She is an accomplished cartoon theme song repeater and has no idea what is happening in current events and dreams of traveling to exotic places, alone. She enjoys hot cups of coffee, silence, and Atlanta Braves baseball.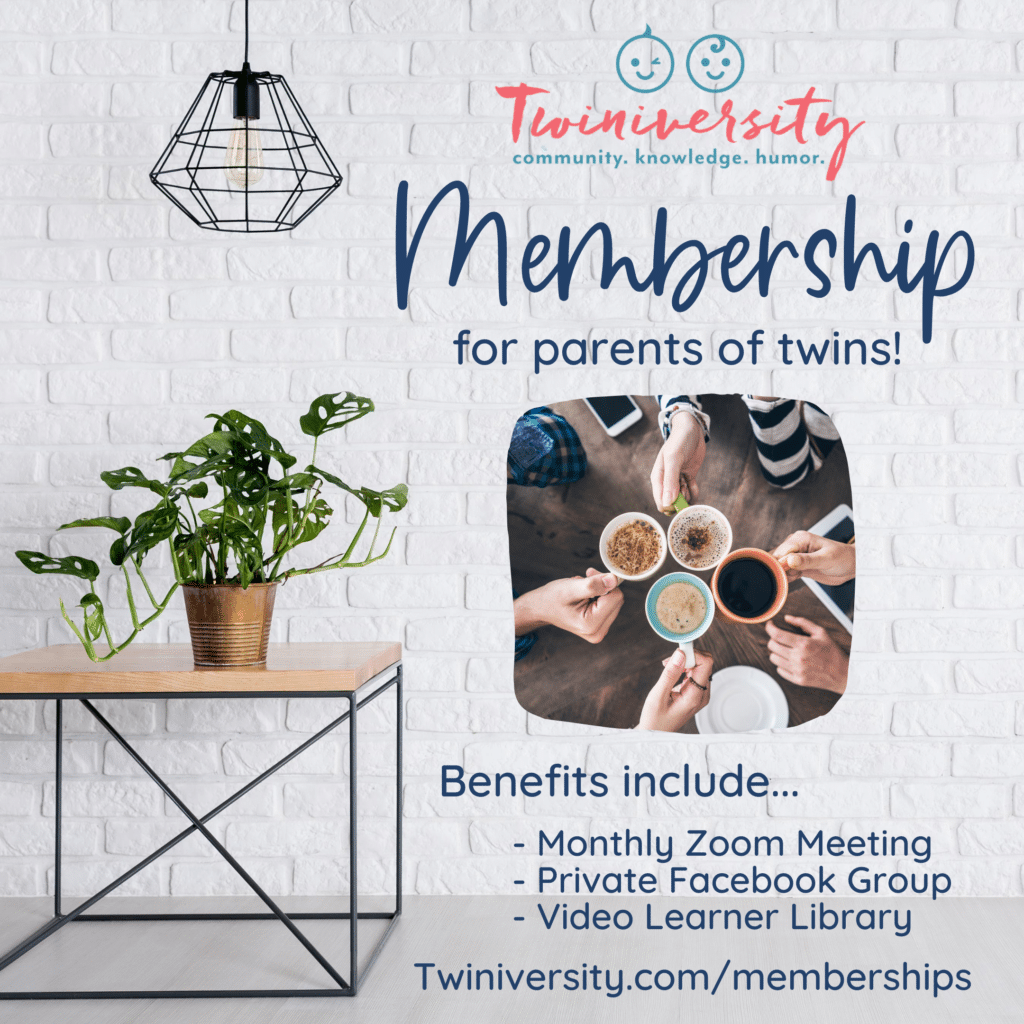 Need some twin parent friends? Get the support you need with a Twiniversity Membership. Benefits include a monthly twin parent club meeting on Zoom, access to a private Facebook group just for twin parents, and a video library of twin parenting lessons. Visit Twiniversity.com/membership to join today!