Have you ever tried making a dump cake? How about a pumpkin pie dump cake? Well, get your grocery list out because you're going to want to try this one!
Raise your hand if fall is your favorite season. Now keep them up if you just love all things sweet. Still with me? Great! Now get ready to have your mind blown.
Pumpkin pie is a holiday favorite in homes across the country. In fact, I make one every single year, and (shhh) I don't even like it. Why do I bother making something most of my household doesn't even like? Well, my husband and son like it for one thing. But secondly, and maybe even most importantly, it's tradition. I actually even eat the tiniest piece most years. Covered in an absurd amount of whipped cream, obvi!
Dump cakes are immensely popular for one major reason that all twin parents can relate to. They are notoriously easy to throw together and have all the taste of a carefully followed standard baking recipe. I mean really, you won't believe how incredibly easy and tasty this recipe is!
Given how similar this seems to our traditional pumpkin pie recipe with slight differences and the major bonus of saving me a bit of time, I really think this might be a new addition to our holiday table this year!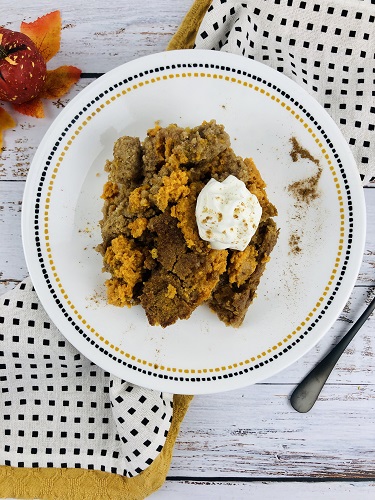 Pumpkin Pie Dump Cake
Prep time: 10 minutes
Cook time: 60 minutes
Serving size: 8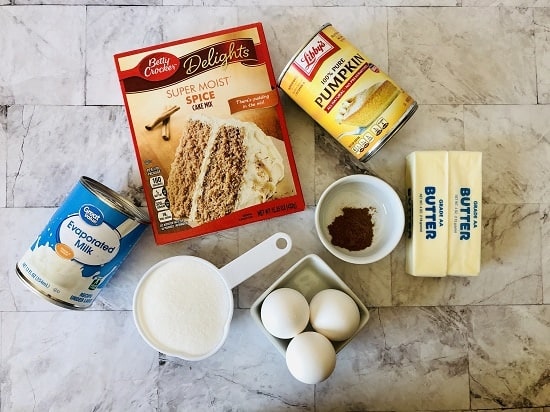 Ingredients
1 can pumpkin
3 eggs
1 can evaporated milk
1 teaspoon cinnamon
1 spice cake mix
1 cup sugar
1 cup butter, unsalted & melted
If you like this pumpkin pie dump cake, check out these fall desserts
Pumpkin Pie Pudding Pops Recipe: A Delicious Sweet Treat
How to Bake the Perfect Pecan Pie Recipe
Best Ever Dutch Apple Pie Recipe
5 Scary-Good Halloween Dessert Recipes
Easy & Sinful Recipes for Bulky Sweater Season
Preparation Instructions
Preheat oven to 350 degrees and prepare a 13×9 dish with nonstick spray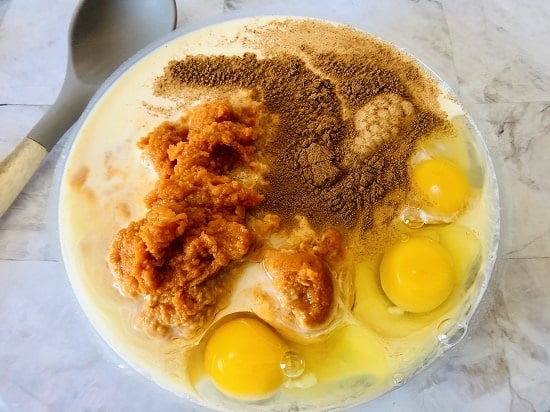 Whisk together pumpkin, eggs, evaporated milk, cinnamon, and sugar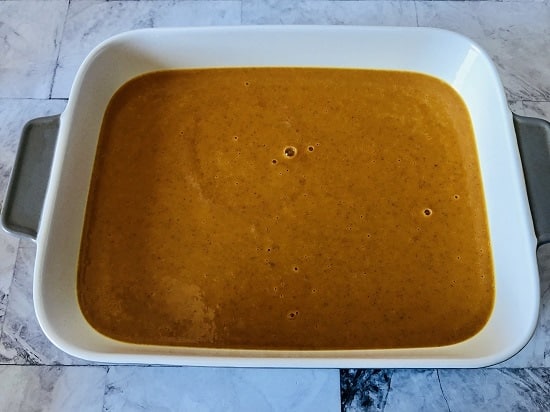 Pour into baking dish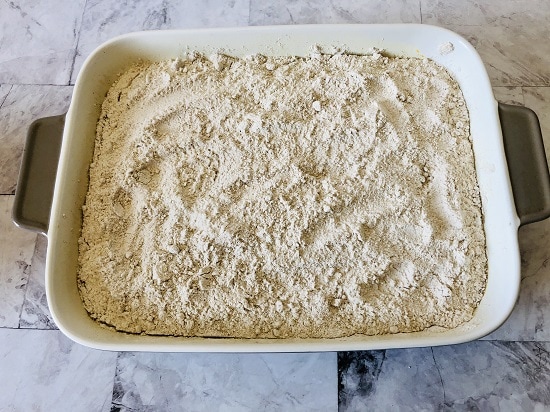 Evenly sprinkle cake mix over pumpkin mixture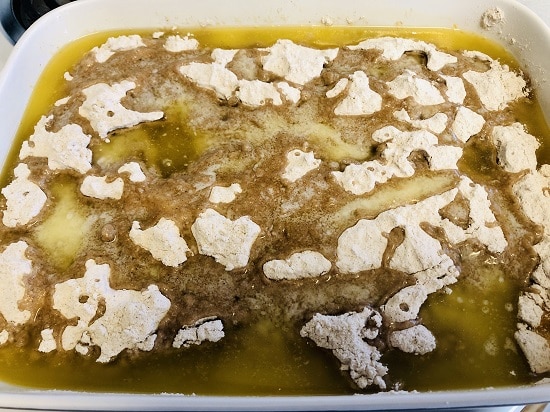 Pour melted butter evenly over cake mix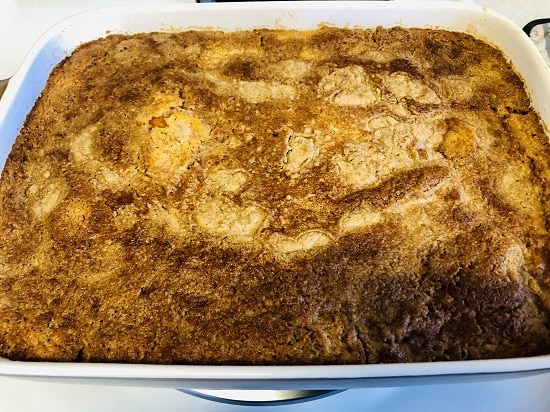 Bake 55-60 minutes until a toothpick in the center comes out clean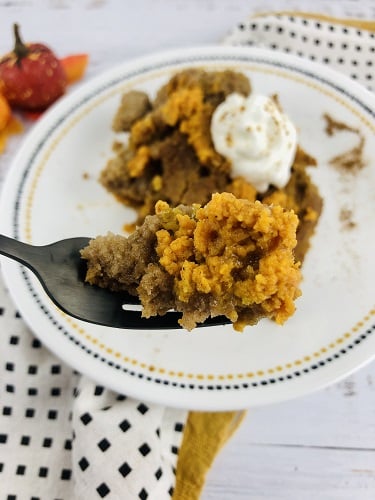 Enjoy!
Let us know how they turned out. Post your finished product or just your process on IG, fb, or even TikTok and tag us or share it with us in a DM. We are @Twiniversity on all platforms!
Recent Posts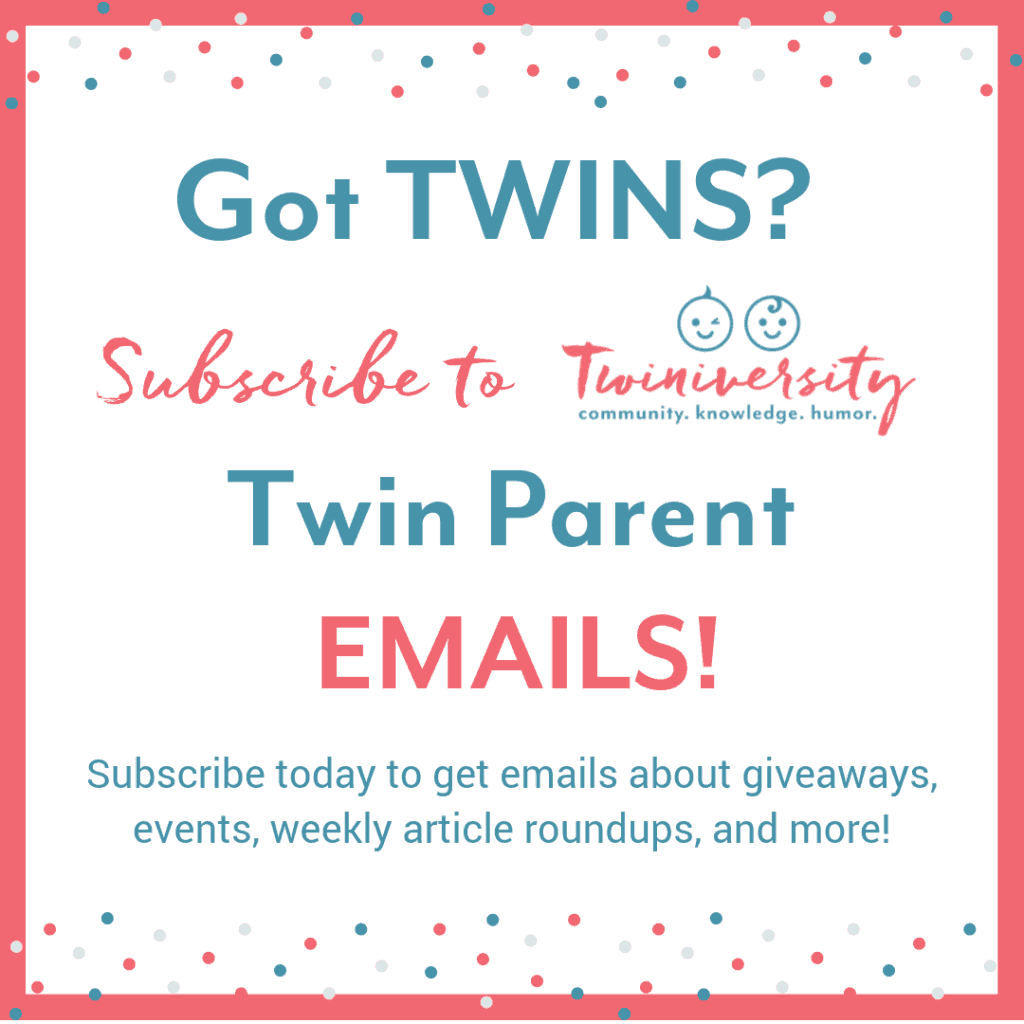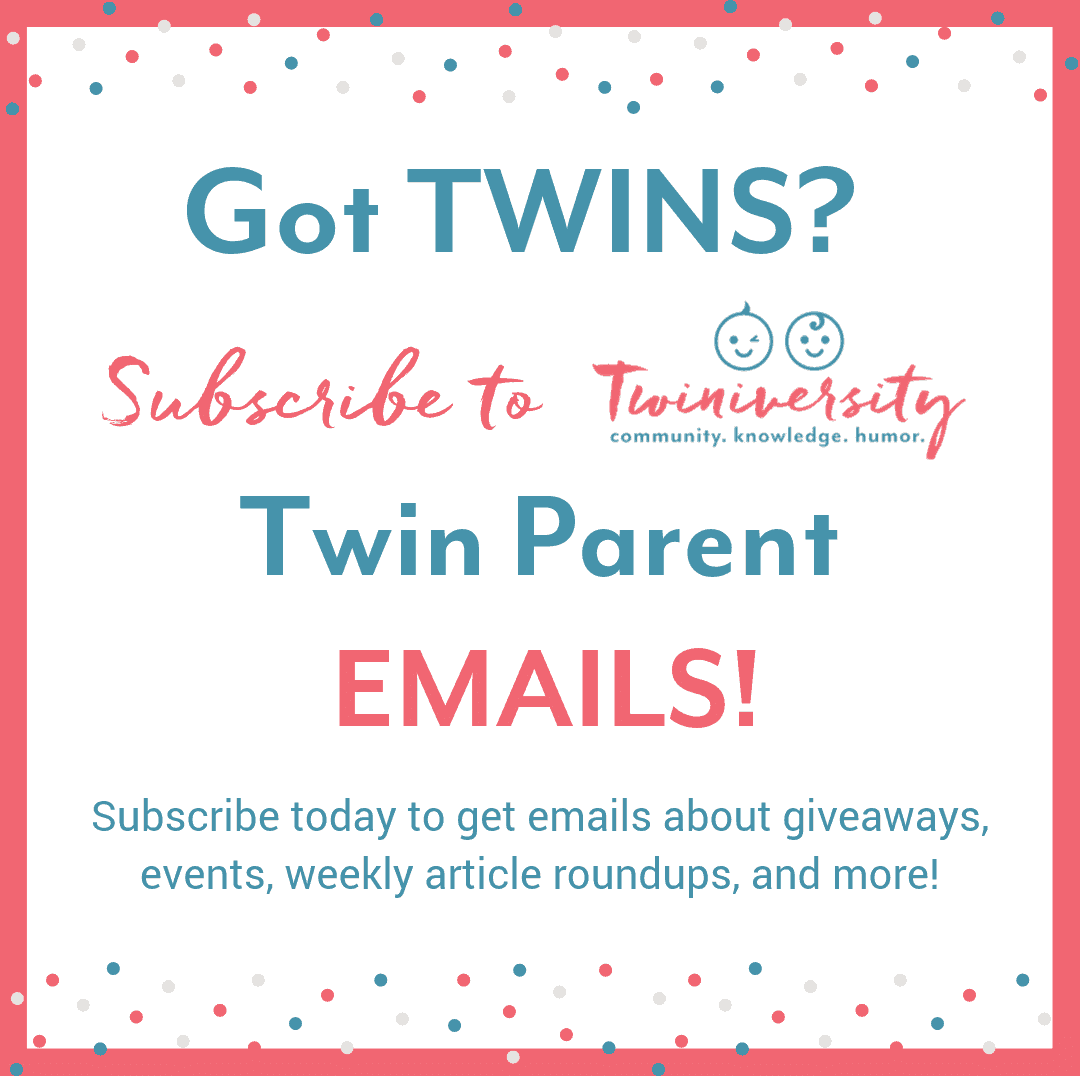 Want to be the first to know about giveaways, deals, and more just for twin parents? Sign up for the Twiniversity email list! Subscribe today to get emails about giveaways, events, weekly article roundups, and more! Pregnant with twins? We'll be sending you a weekly twin pregnancy email to keep you on track with your pregnancy to-do list! Click here to learn more… and while you're at it, check out our Complete Baby Safety Course and Twin Parent Memberships.