Last updated on August 11th, 2023 at 10:18 pm
Being a parent of a singleton and multiples, I often find myself comparing the parenting experience of both. As I had my singleton first, I really had no idea about the twin bond or parenting twins at all. Now, I get to watch an amazing bond that started long before my twins took their first breaths.
My identical girls have been together through thick and thin, being born just over ten weeks early and spending almost three months in the NICU together. Their bond became obvious to me when Ella, who has cerebral palsy, would come home from appointments exhausted. Her twin sister, Raegan, would crawl, and now walk, over to her and hug her, or just lie next to her. They just know; they know each other's happiness and pain in a way that seems almost impossible. They can comfort each other and make each other laugh and can argue and giggle together, because they just know.
So, for two and a half years, the girls have been together all the time. And then I was faced with making a choice. A choice that other parents of multiples must also face when their children enter school; to separate or keep them together. However, things are never that simple. Separating Ella and Raegan did not mean putting them in different classes, but in entirely different schools with different schedules. It meant different teachers, friends, and routines. It also meant that the girls would not be together.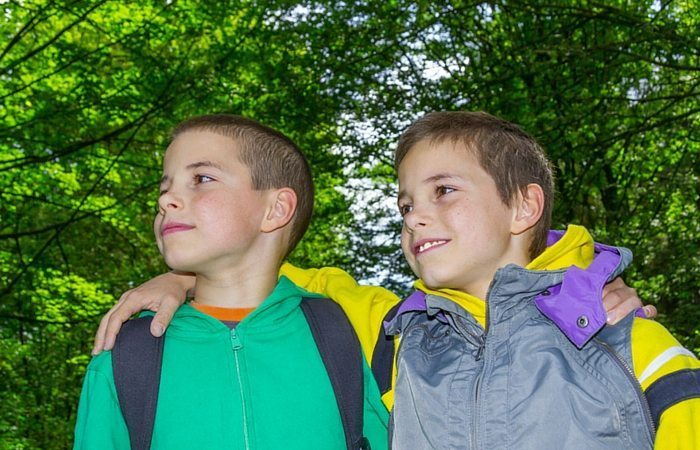 With Ella's limited mobility, I put her on the waiting list for a reverse inclusion preschool where the majority of the students have different abilities, as opposed to more typically developed children. The school offers the type of support that a typical school could not. But, it is only half day and not as close to home. My oldest was starting kindergarten and change was in the air already. So, I was faced with making a choice; do I separate the girls or keep them together so that all 3 of my kids would eventually go to the same school?
I would like to say that it was an easy choice, that of course Ella should attend the new school, with one-on-one support, with therapists, and adapted equipment, but it was not. The routine had to be figured out; how could three kids go in two different directions with different start and end times while I worked? Was this even feasible? Do I put her in the typical preschool class where it is not fully accessible, where the toys and the playground are made for kids who can walk and sit and swing and slide on their own?
But, most importantly, what ran through my head daily, can I separate the twins? My two tough-as-nails little ladies who have been together since before I even knew there were two of them. The girls who spend hours at the end of the day, laying in their beds chatting and giggling with each other. The girls who cannot go five minutes without asking where the other one is. Would separating them do irreparable harm? Would I be killing their bond, making them feel like part of themselves was missing? Like their favorite stuffed pandas left at home, would they be feeling like they were forgetting something?
In the end, I did what was best for Ella. Despite the crazy schedules and the challenges that two schools presents, I made the decision that I believe most parents would; what was best for my daughter. What would allow her to grow and build strength and confidence and make friends who look like her and use the same equipment. I placed her in a school where the staff are knowledgeable, passionate and where therapists are involved and provide services. A school that was going to offer the most for my daughter.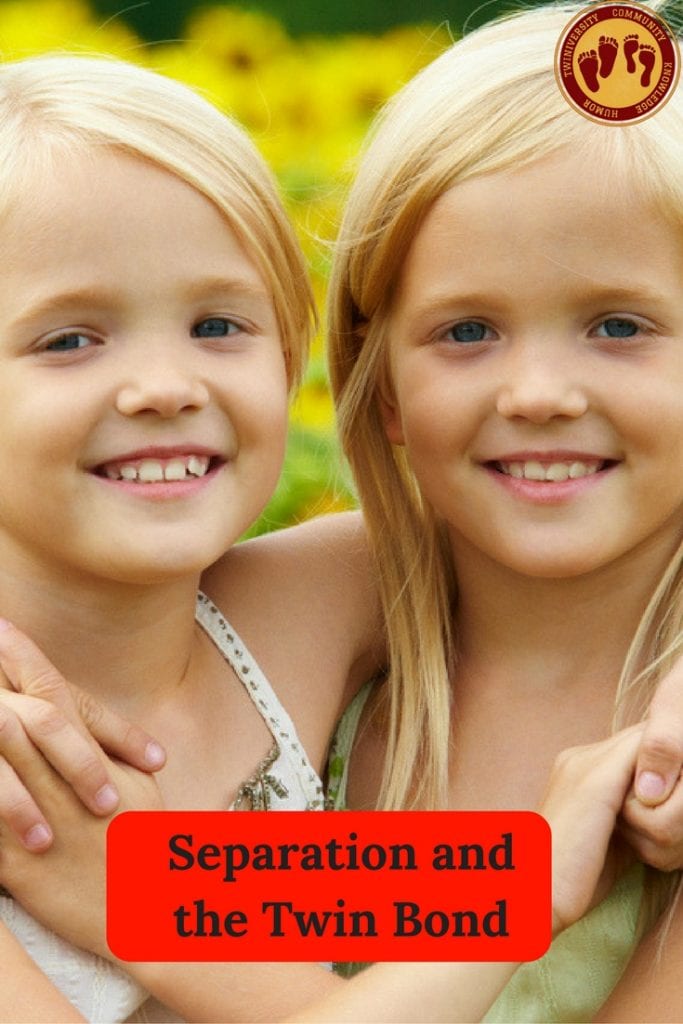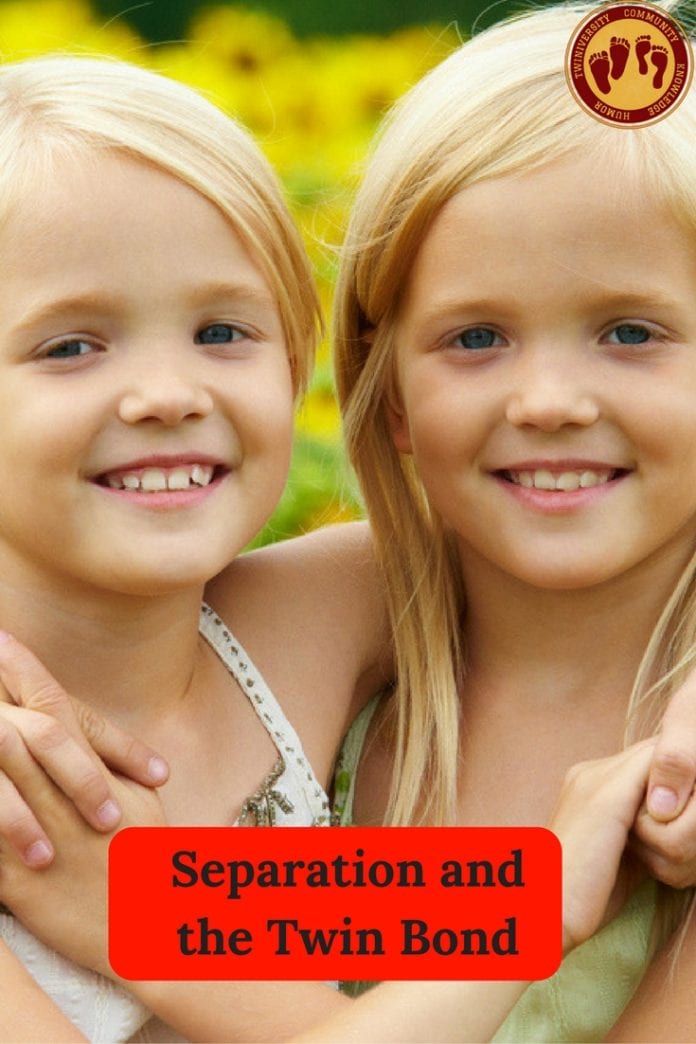 I did still worry about my girls. I told the teachers that my biggest concern was the separation for the first time and how that might be challenging for the girls. How they might turn around, looking for the other, their shadow, only to discover that they are not there. Now, six weeks into school, and the girls still ask where the other one is.
There is something to be said of that twin bond, though. That amazing bond that I get to witness and tell others about. The girls are just as connected, singing songs together every morning and at night. Raegan making Ella giggle while I listen on the other side of the door. Ultimately, I believe that separation will strengthen them both. It will allow them to be individuals, not just twins. It will allow them to have new friends and to build confidence and self-esteem. For Ella, being in her school will give her the opportunities that another school could not. They may be separated during the day, but never far from each other's minds or hearts, and that is a bond that can never be broken.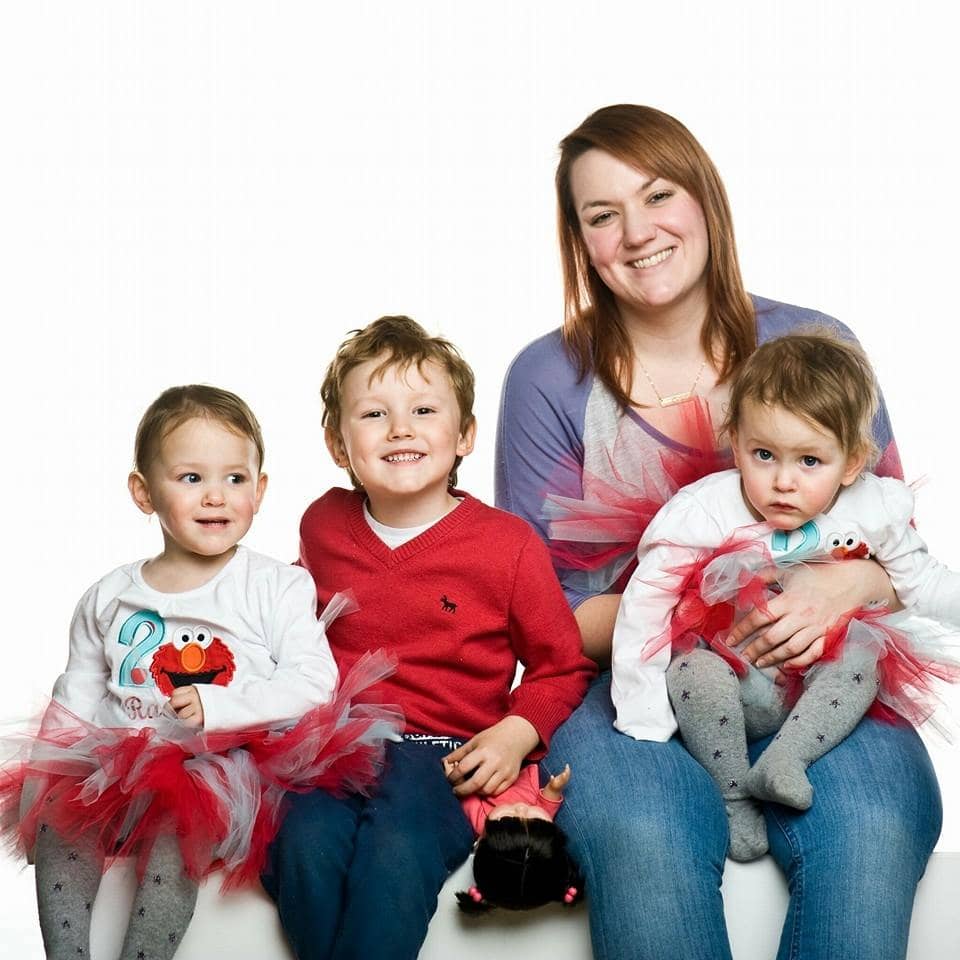 Alyssa Keel has worked as a social worker in both Canada and the U.S. for several years. Living in Toronto, Alyssa is a single mum to a rambunctious four-year- old boy and amazing two-year-old identical twin girls, one of whom has Cerebral Palsy. During her high risk mono-mono twin pregnancy, Alyssa began blogging, an extension of her love of writing. Alyssa loves taking photos and impromptu dance parties with her kids. Follow Alyssa and her family's adventures at adventureswithmultiples.com. Read more articles by Alyssa on Twiniversity.
---
Related Articles
---
Are You a New Twin Parent?
Check out Natalie Diaz's book:
"What To Do When You're Having Two
The Twin Survival Guide From Pregnancy Through the First Year"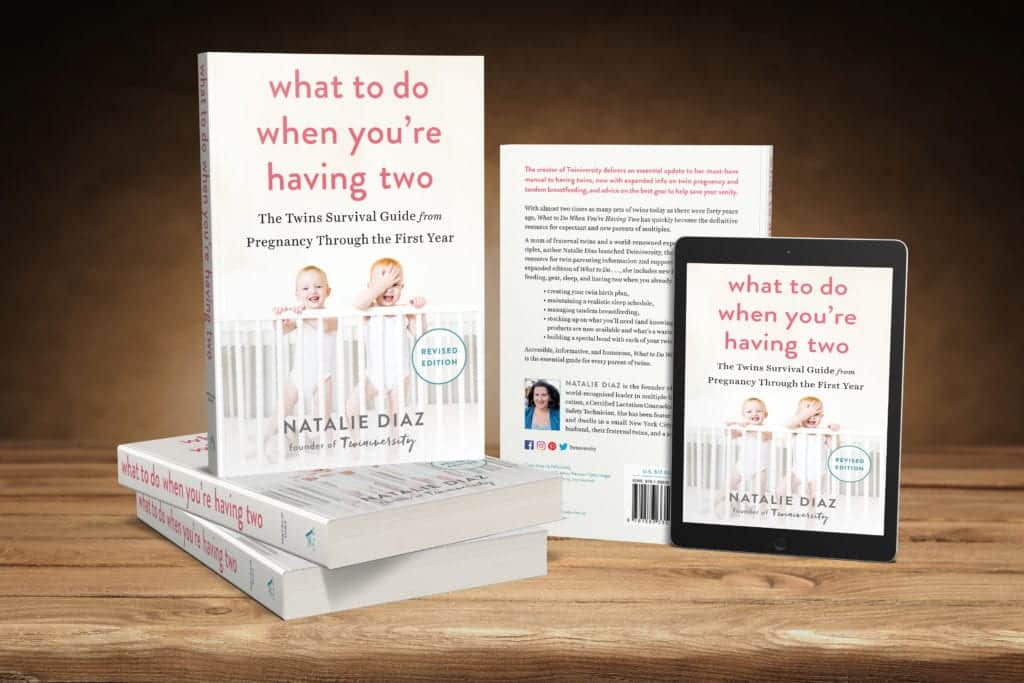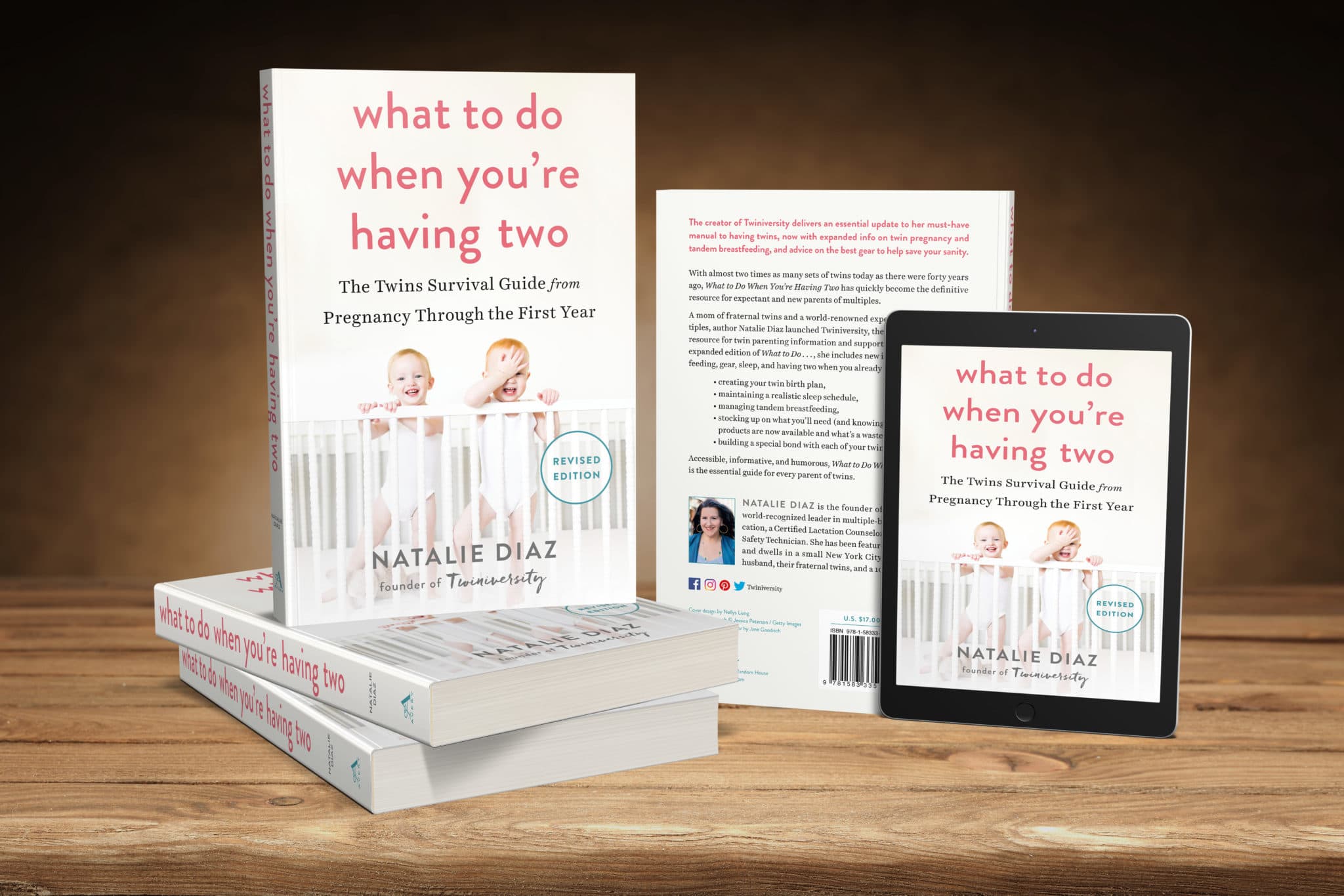 In What to Do When You're Having Two: The Twins Survival Guide from Pregnancy Through the First Year, national twins guru and founder of Twiniversity (and twin mom herself!) Natalie Diaz provides a no-holds-barred resource about life with twins, from pregnancy and birth all the way through your duo's first year of life.
---
Have you taken your expecting twins class yet? We offer a great class on demand so you can take it on your own schedule! There are so many video modules covering everything from your twins' baby registry to your first week at home with twins! Sign up today to get started before your twins arrive.
---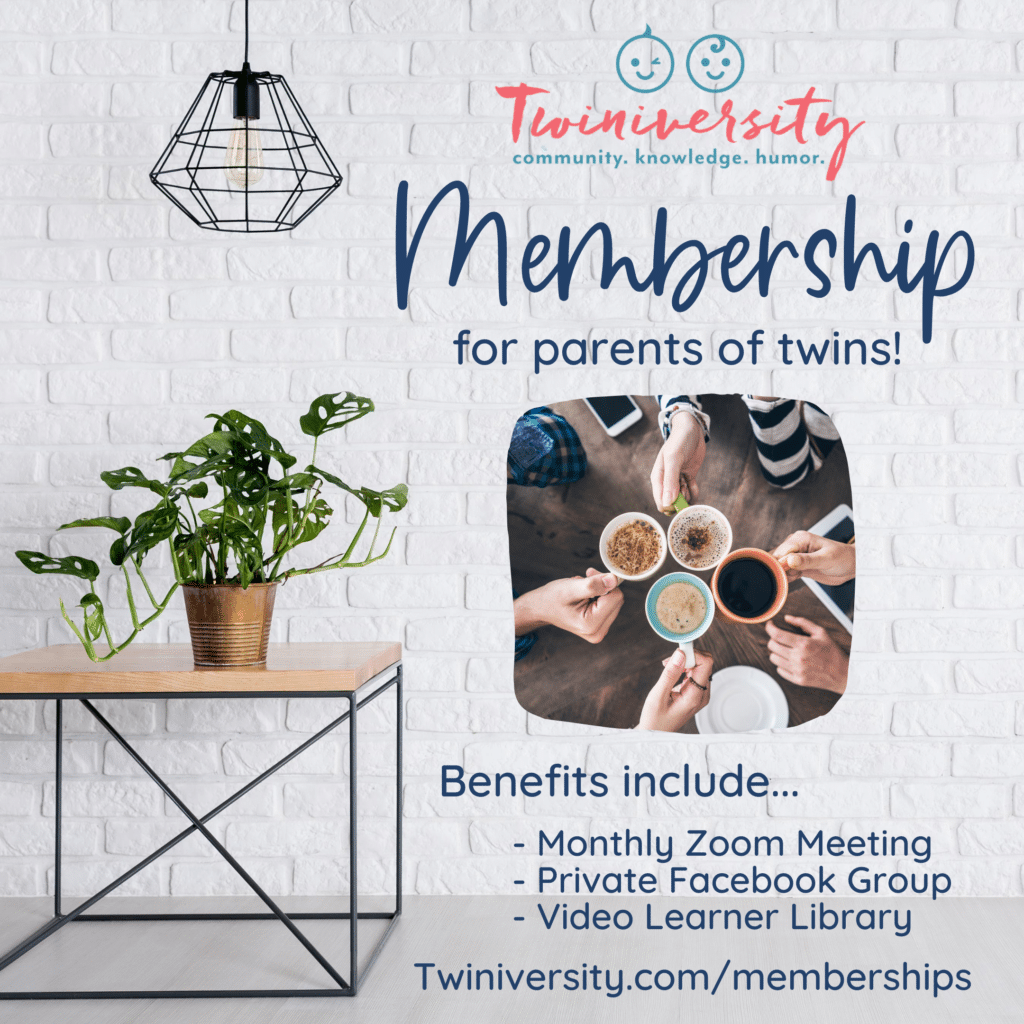 Need some twin parent friends? Get the support you need with a Twiniversity Membership. Benefits include a monthly twin parent club meeting on Zoom, access to a private Facebook group just for twin parents, and a video library of twin parenting lessons. Visit Twiniversity.com/membership to join today!
---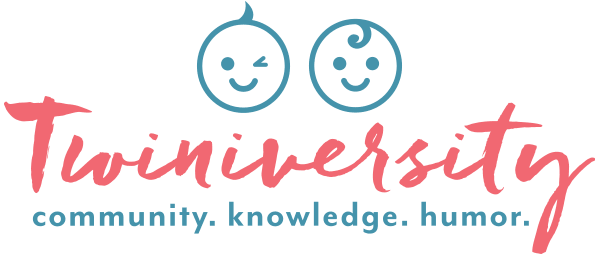 Twiniversity is the #1 source for parents of
multiples, and we are growing faster every day!
Find us all over the web:
Or contact us by email at community@twiniversity.com