What stroller blanket should you consider getting for your twins? We break down the stroller blanket scoop, complete with our top 10 list for you!
If you are just now delving into the wonderful world of newborn twin gear, you might be wondering what some of these items actually are. You might be wondering if they actually serve a purpose or if you should skip some of them altogether. Stroller blankets may be at the top of this list.
What is a stroller blanket?
A stroller blanket is a blanket that is often a bit smaller than a typical baby blanket. This is so it is easy to bring with you out of the house. They are a great way to keep your twins warm on the go. Though they can vary a bit in size, a standard would be about 30 by 40 inches.
Some stroller blankets are actually made to resemble sleeping bags for infants. These can be great in colder climates to keep your babies warm and snuggly, and what cold climate parent isn't worried about that?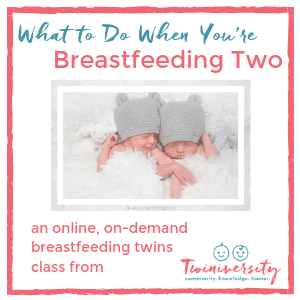 Worried about breastfeeding twins? What To Do When You're Breastfeeding Two is an on-demand online breastfeeding twins class made just for YOU! This course was created by Twiniversity in partnership with Judy Teibloom-Mishkin, IBCLC. Click here to learn more… and while you're at it, check out our virtual lactation consulting and virtual twin parent coaching services.
Do my twins need a stroller blanket?
If you live in a cold climate the answer here is yes! These magical covers will keep your babies nice and cozy without worry that they will drop their blanket on the dirty group in the middle of a walk.
If I'm being honest, the convenience of a stroller blanket and the super cute patterns kind of make me wish I could go back in time to get some, even being a desert mama!
How many stroller blankets do I need?
You probably want to have at least 2 for each baby. And if you are having a fall or winter baby, you should definitely invest in the plush, sleeping bag type of stroller blanket for each baby.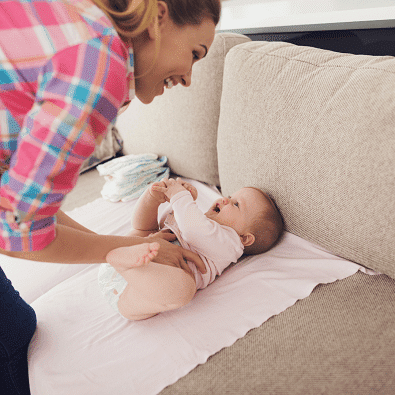 What are receiving blankets for?
You might be wondering what receiving blankets are for if they aren't intended to be used while out and about. It is true, that their lightweight is great for travel. However, consider the harsh winter months and how little a receiving blanket will do to protect your twinnies from the cold. This is where a stroller blanket is handy to have around.
What type of blanket is best for baby?
What type of blanket you need depends largely on your climate. My children were all born and raised in the desert. Receiving blanket and small cotton blankets were all we needed.
In most areas, that won't do. You probably need a good variety of cotton and wool blankets. You should have big, plush stroller blankets, receiving blankets, and tummy time blankets.
Here are our very best top 10 ideas for a great stroller blanket for your twins!
Are you looking for the best baby bottle drying racks? Check out this post!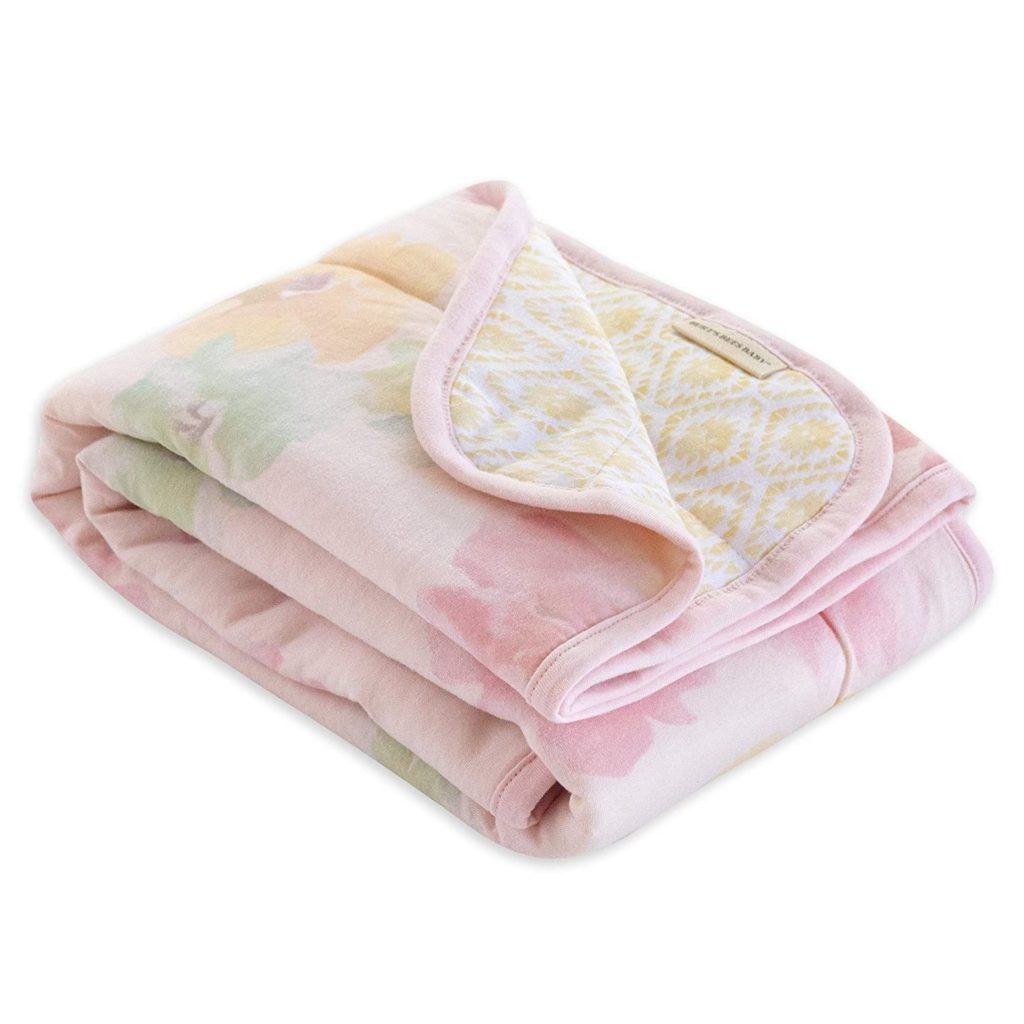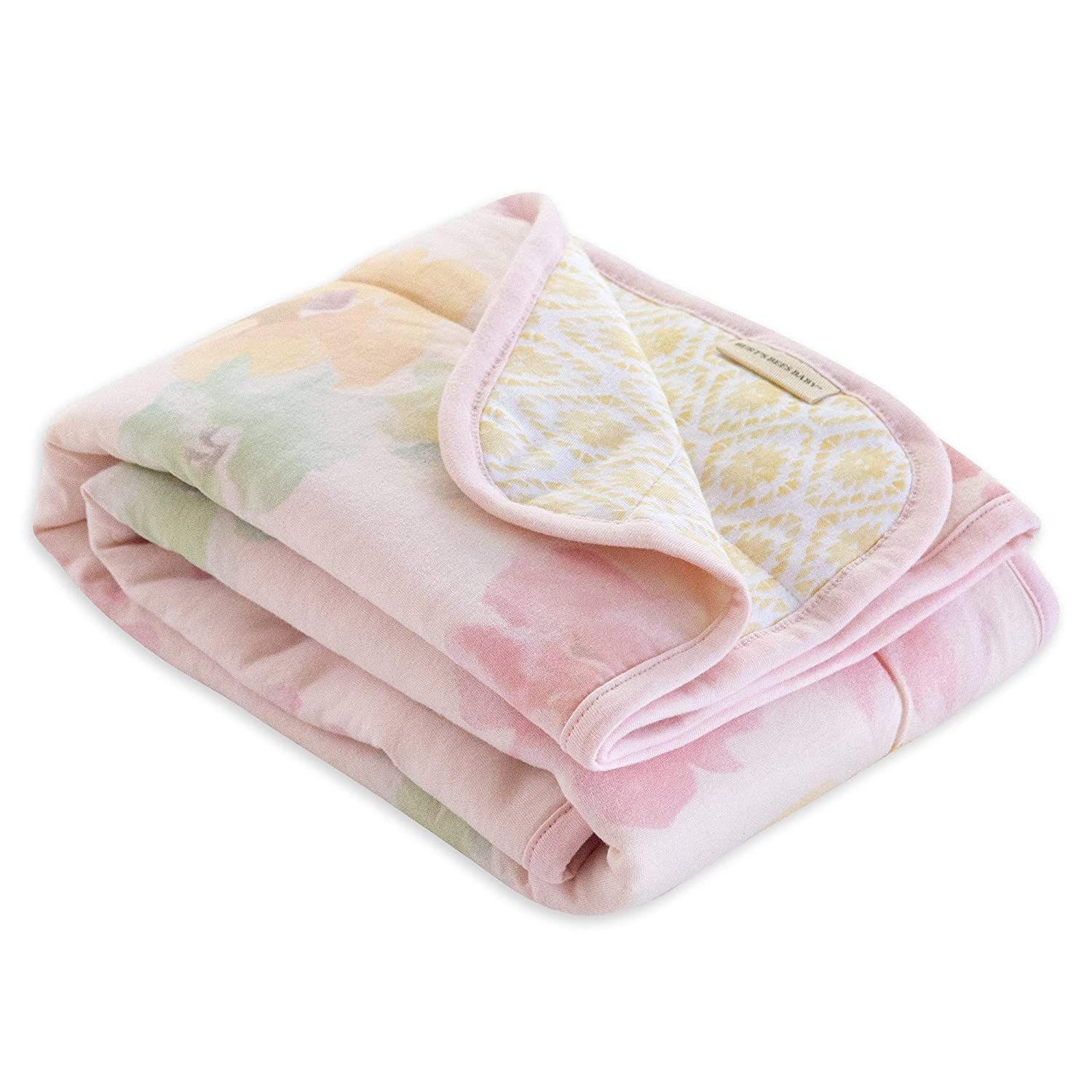 1. Burt's Bees reversible blanket
This blanket is the perfect size for your stroller at 30×40 inches. It comes in 5 cute patterns and is made with 100% organic cotton. Perfect for cooler weather and soft as can be, this one is a winner! Buy one here.
If you're pregnant, don't miss this post on making the most of your ultrasound appointments!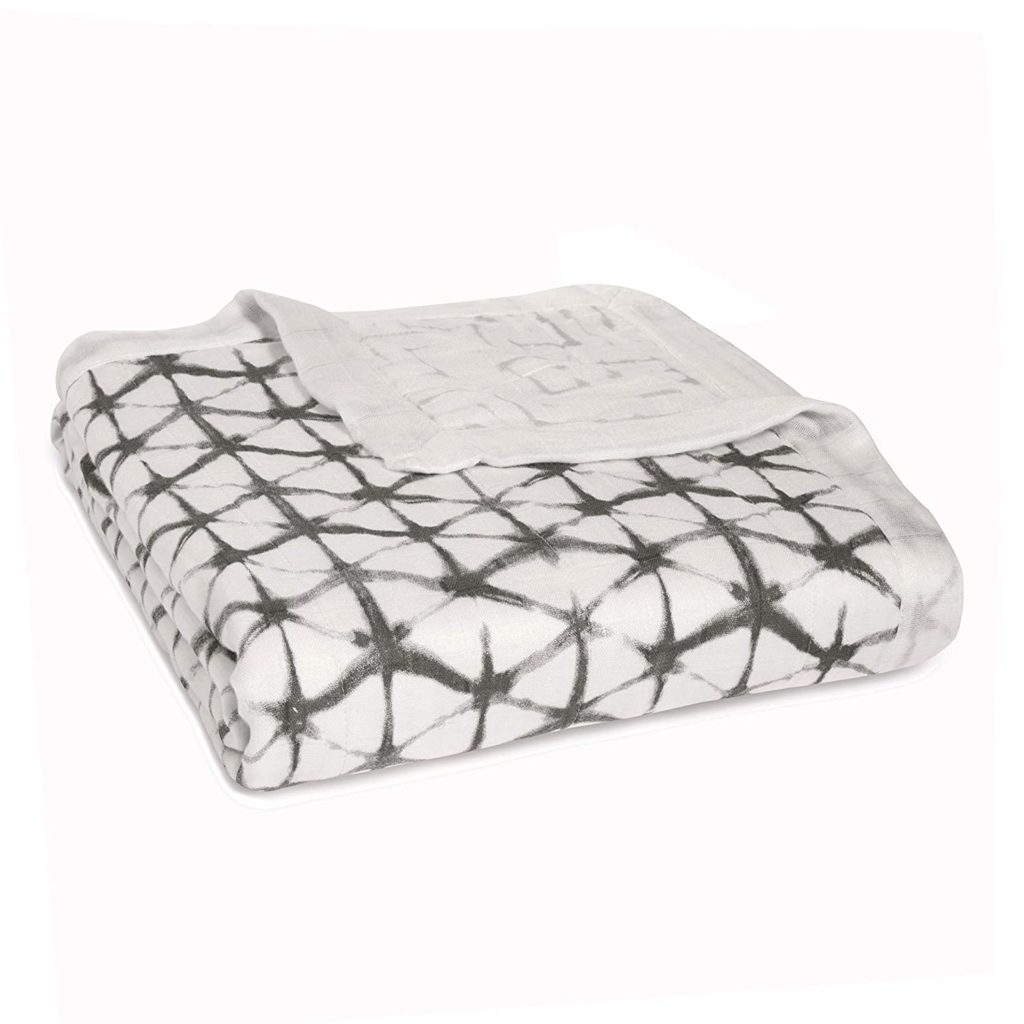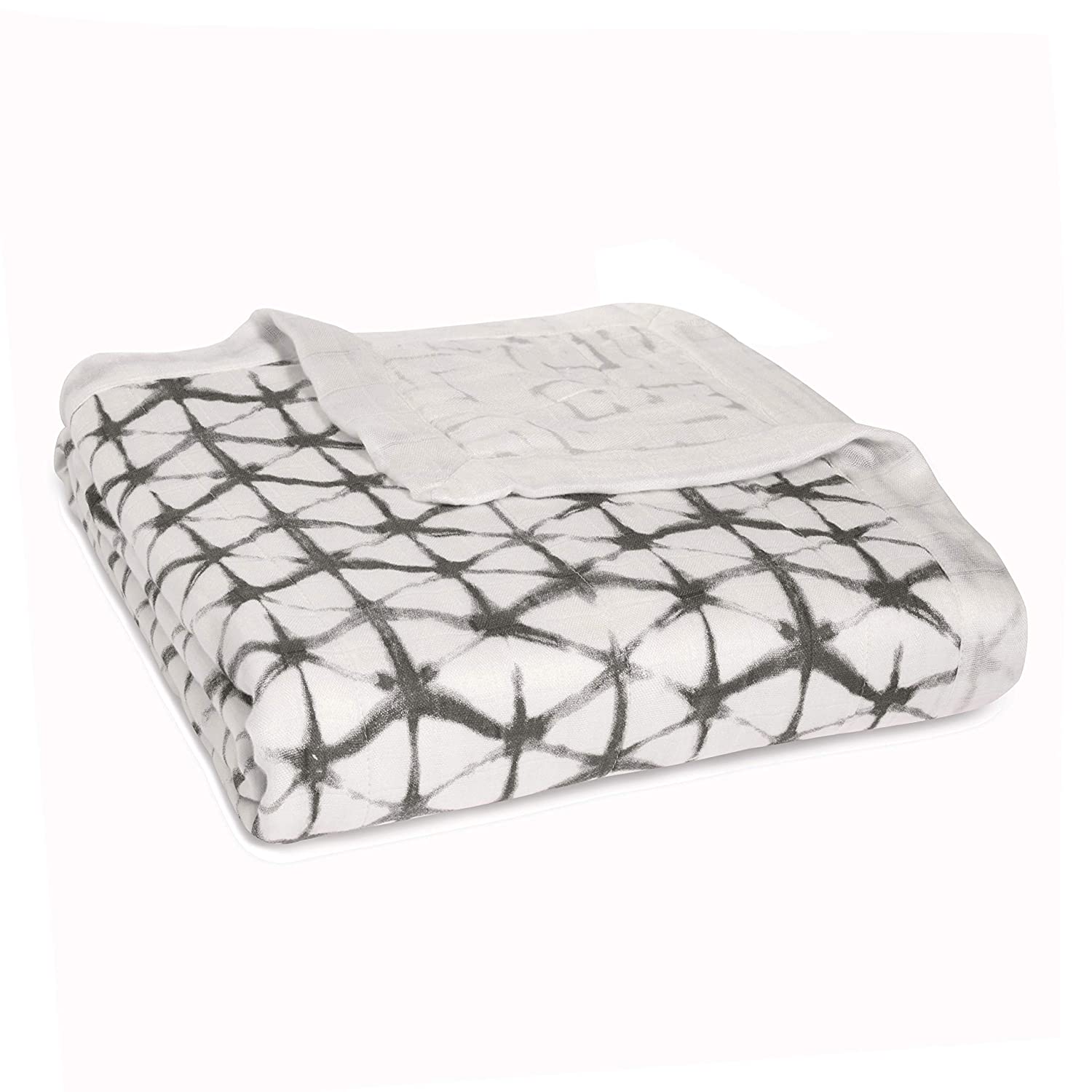 2. aden + anais Silky Soft Dream Blanket
This blanket is super durable and our parents love to rave about it! It is 100% cotton and comes in 10 prints. It is soft and cozy while still allowing the skin to breathe. Buy it here.
Are you wondering how many bottles you will need for twins? Don't miss this post for answers.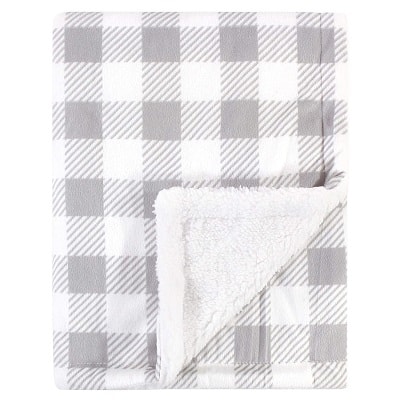 3. Hudson Baby Unisex Baby Plush Blanket
This stroller blanket is a very affordable option. It comes in 28 prints and has a sherpa back. It is great for everyday use and is super warm to keep your twins nice and cozy in cold weather. Get one here.
Be one of the first to hear about new posts and GIVEAWAYS by subscribing to our email list now!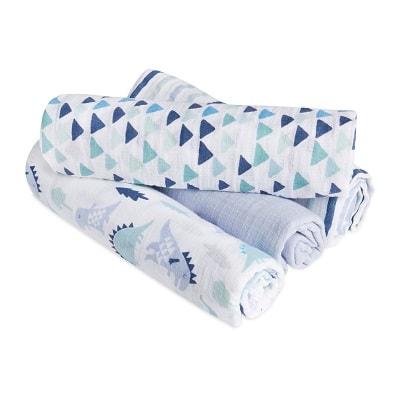 4. Aden by aden + anais Swaddle Muslin Blanket
These swaddles are great for a stroller blanket because they are durable but lightweight. They are great for travel around town and come in a 4 pack, making them very affordable. Don't be surprised if your twins insist on using these swaddles all the time. Buy one here.
Are you looking for content for your twins in the first year? Check out our 1st year page here!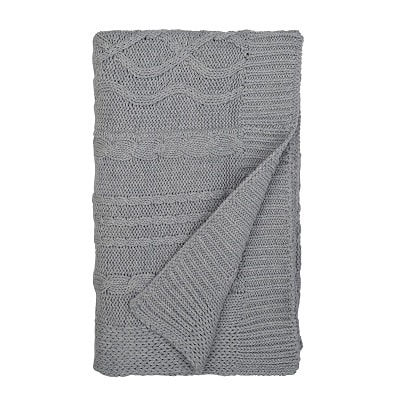 5. Burt's Bees Baby – Cable Knit Blanket
The lightweight design of this cable-knit blanket is great for a stroller blanket. It comes in pink and grey and is made with 100% organic cotton. it measures at 30×40 inches and is machine washable. It just looks like a pretty, luxury product, doesn't it? Buy one here.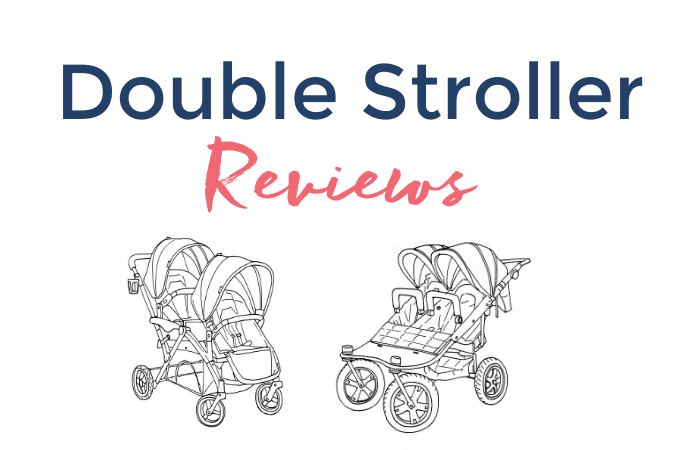 Are you looking for the best double stroller for twins? Not sure if you should go for a tandem stroller or a side-by-side stroller? And what about a Snap N' Go? We've got all the details for you in our double stroller resource. Click here to learn more… and while you're at it, check out our expecting twins classes and the Twiniversity shop!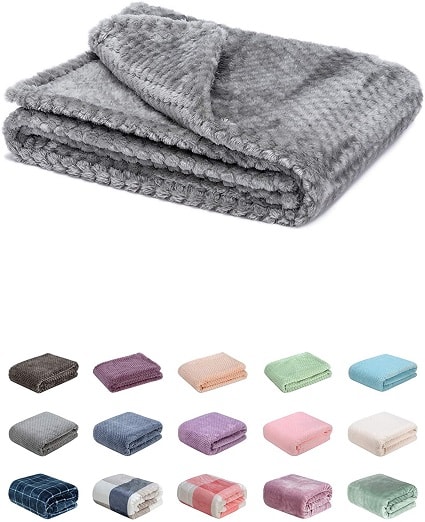 6. Wonder Miracle Fuzzy Blanket
This mirco fleece blanket is super warm for little babies in the winter months. it is 32×40 inches, making it a great size for a stroller blanket. This blanket is so soft, you may want your own! Buy one here.
Looking for more from Twinviersity? Check out our membership levels to start taking advantage of some amazing benefits now!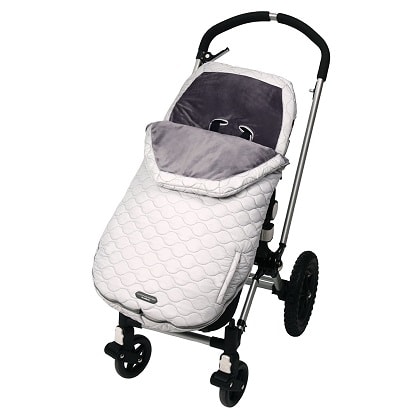 7. JJ Cole Urban Bundleme stroller blanket
This is a real winner for cold climates. It comes in 7 colors and is wind and water-resistant. But, this isn't just a stroller blanket though. It can be used for a car seat, too. The top can be unzipped and removed to keep little ones from getting too hot! Check it out here.
Have you been looking for toddler beds for your twins? Read more about choosing the right ones here.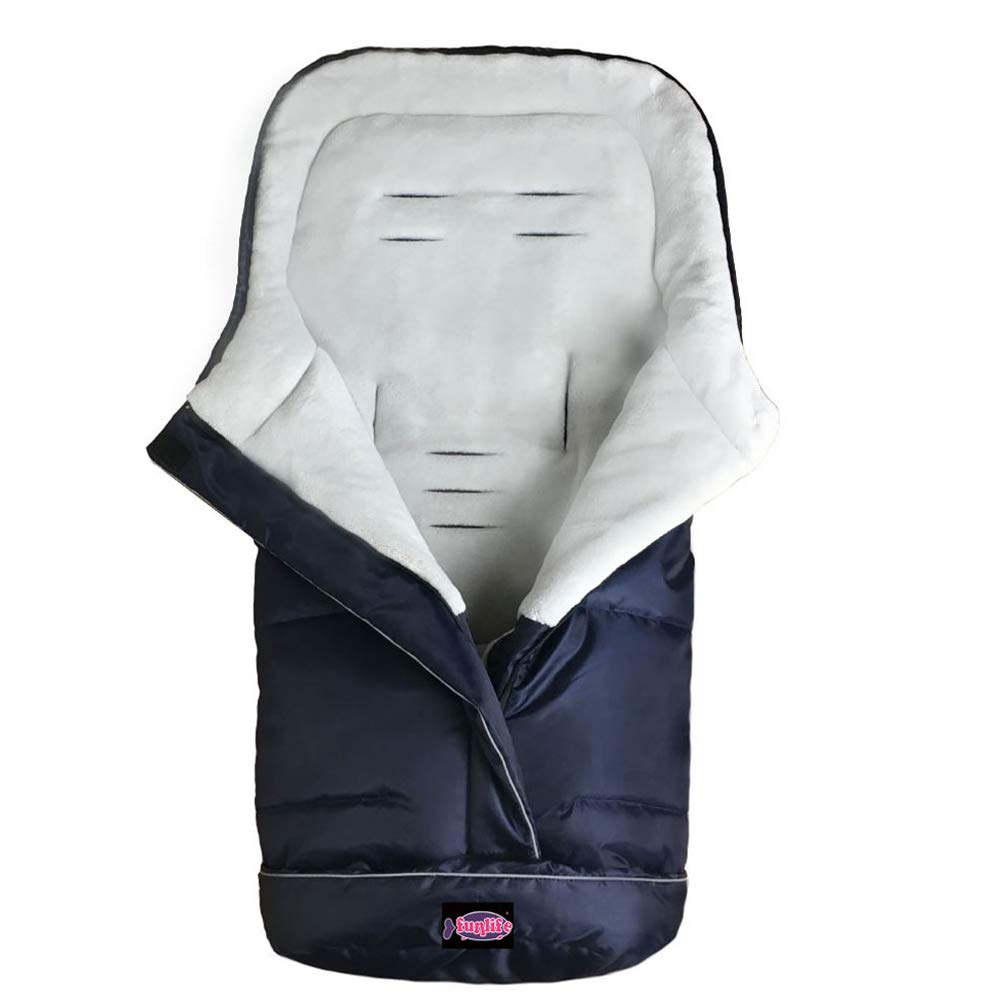 8. Funlife waterproof baby bunting bag
This stroller blanket is great for cold climates and harsh winters. It is also completely water proof which makes it a great defense against snow and rain. The bottom can unzip to allow a bit of air for a suddenly warmer afternoon on your walk. it is recommended for 6-36 months. Buy one here.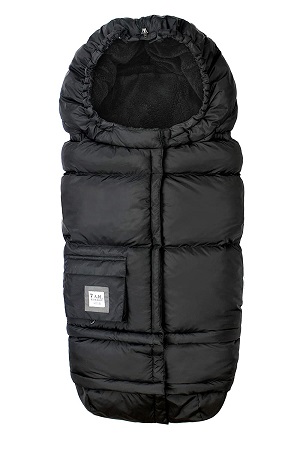 9. 7AM Enfant Stroller and Carseat Footmuff
This thing packs some serious warmth for even the coldest climates. It also grows with your child. The size is 6 months to 4T! It is incredibly durable and machine washable. The only downside is that it is a fairly expensive option, but most families report using it for multiple years, and throughout multiple children! Buy one here.
Have you been looking for twin parenting advice from parents who have been there? Check out our twin parenting mentor program for FREE today!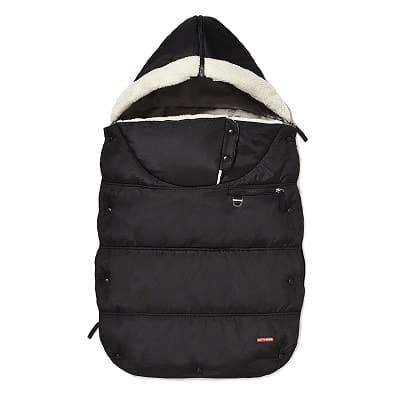 10. Skip Hop Stroll and Go Three-Season Footmuff for Toddler
This stroller blanket is great for toddlers. It has a snap-on winter layer and is windproof and water-resistant. It comes in an infant size and a toddler size. The bottom can be unzipped in case your toddler has dirty shoes. It is fleece-lined for winter weather protection. Get one here.
Whichever stroller blanket you choose, make sure it is something you asses depending on the season and where you live.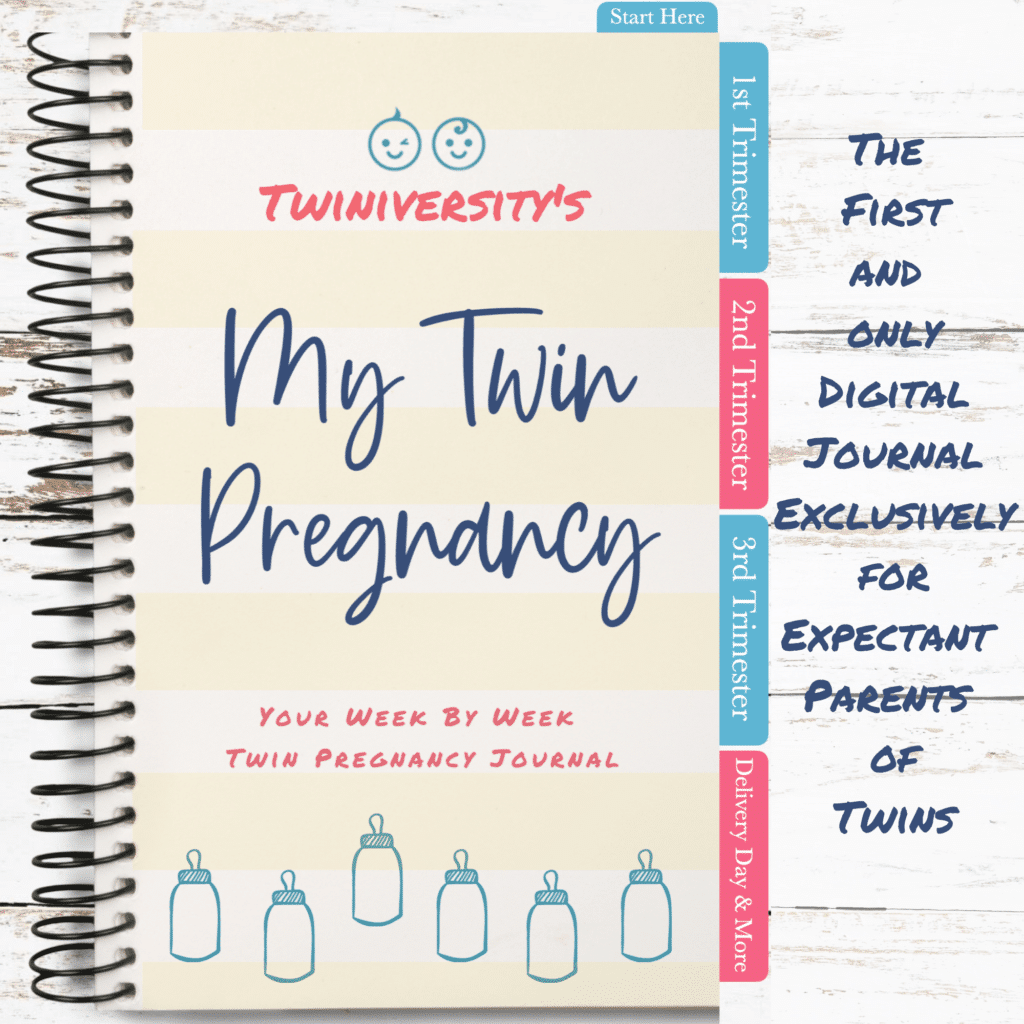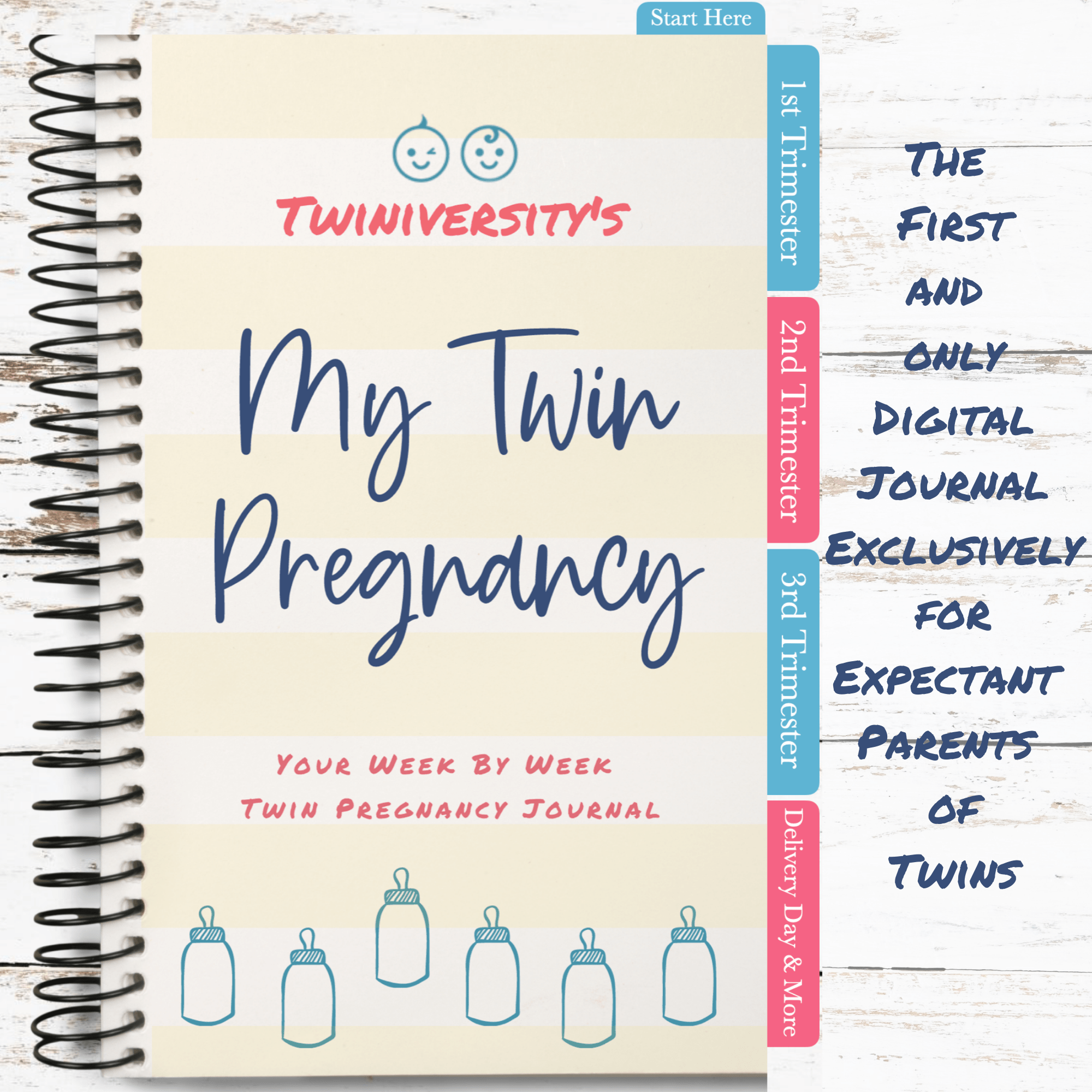 Our new digital twin pregnancy journal is up for sale on the Twiniversity Etsy store! This is the first and only digital journal exclusively for twin pregnancy. It's the perfect way to record your precious twin pregnancy memories to cherish for years to come. Click here to learn more… and while you're at it, check out our expecting twins classes and Twiniversity Shop!