Sometimes it takes the simplest tweaks of items we take for granted to make life a little easier. Let's take nursing pillows for instance. As the trend caught on to use them, nursing pillows served multiple purposes. So, welcome to the world of My Brest Friend, the Boppy and Got twins? Yeah? Let's make it a double! I'm here to tell you about the ABC's to the Twin Z's twin breastfeeding pillow round-up! Now you can nurse or bottle-feed two or more babies at a time, but let's leave it at two for safety's sake. So, yes! We've got that!
Whether you breastfeed or bottle-feed, these pillows are a great way to help prop babies up on a couch, floor mat, recliner, or nursing chair during your feeding sessions. It all depends on how you feel comfortable. The good news when all is said and done is that we've come a long way! Especially helping those little twinnies, with tiny tummies as being prompted up helps the digestive system. And, can't resist posting those milestones: #MyTwinZs anyone?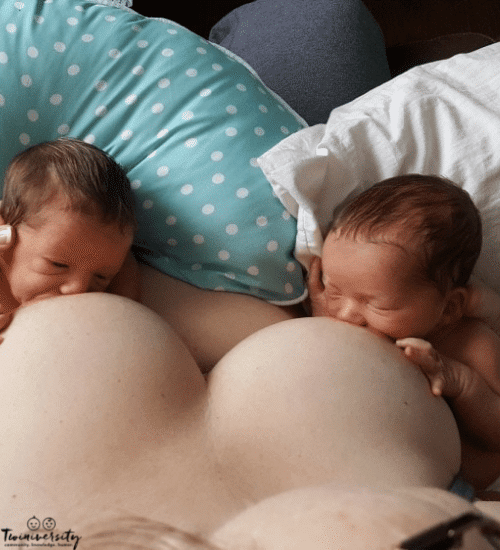 So let's talk nursing pillows
There are several different styles with more or fewer heights, firmness, and covers to choose from, depending on your preferences and needs. There are several brands such as Chicco, My Brest Friend, Twin Z, Boppy, Snuggle Me Organic, and many more.
Additionally, nursing pillows should help prevent the shoulder, wrist, and back pain associated with breastfeeding. Some people even opt to use more than one at a time or have a preference for breastfeeding with one brand and propping up for bottle-feeding with another.
What nursing pillow is best for twins?
According to BestReviews.Guide, November 2021. The top five are:
1. My Brest Friend (scored 9.8), plus size. (I can vouch for personally) This fastens directly onto you. You can keep items in the pouches including much-needed water & a phone. Most important stays fastened while baby is latched, extremely vital. Why not a perfect 10? I think it loses points b/c it's not great for propping up or tummy time like the others.
2-4. The Twin Z Pillow (with various covers) (scored 8.7 to 9.4)
5. N Nook Sleep Systems (Scored 8.3): Organic and breathable to help keep you and baby cool and cozy. Square shaped to provide a larger surface area (20x20x6) ideal for newborns, toddlers, and twins. Versatile and can be used as a prop and/or pillow for everyone.
And, if you're looking for a top 10? Yes, I did the work for you. Welcome to the Twin Breastfeeding Pillow Roundup because the Twin Z took it home! The only differences were the styles and covers, BTW, number 10 came with a free travel bag, I don't know about you, but I love something customized, plus, extra cover equals clean, which wins extra points from me.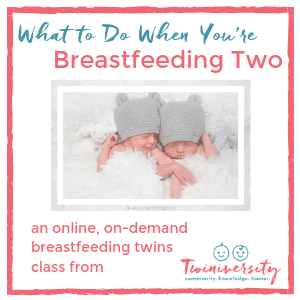 Worried about breastfeeding twins? What To Do When You're Breastfeeding Two is an on-demand online breastfeeding twins class made just for YOU! This course was created by Twiniversity in partnership with Judy Teibloom-Mishkin, IBCLC. Click here to learn more… and while you're at it, check out our virtual lactation consulting and virtual twin parent coaching services.
How much should I expect to pay for a twin breastfeeding pillow?
If you look around, you might be able to score a good deal on a twin breastfeeding pillow. Generally, these pillows will range from $60 to over $100. Since they can be a bit of an investment, you want to do your research before you buy.
How do you use a nursing pillow for twins?
You can check the hospital you're registered in for classes as there's nothing like being able to ask those questions you're really worried about. We also have classes here at Twiniversity.com as well as the Mentorship program. I'm also a Mentor here and love to help where I can, or at least direct you to proper resources. Speaking of which, the La La Leche League is another great resource you may want to look into. You may also check direct manufacturer links and recall lists.
Of course, there are always YouTube tutorials. Many of the brands have their own YouTube channels which can provide helpful tips on how to use their specific pillow.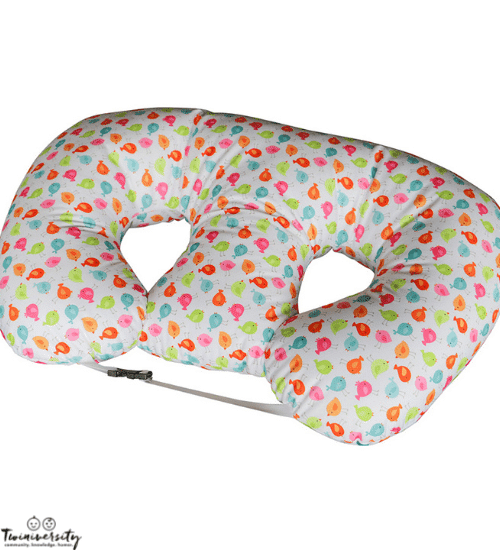 What's a Twin Z?
The Twin Z is a nursing pillow designed for nursing multiples created by a couple, presented in the ABC show, Shark Tank. The company is very successful and has been expanding ever since with several cover designs and additional types of pillows for various uses.
The Twin Z pillow can be found in select stores and online. As noted on Amazon.com, the Twin Z is large enough to give the lift you and baby need and to get the best support for your feeding style: cradle, cross-cradle, football hold, or bottle feeding and is a back saver. And, your partner and any other caregiver can help out too! So nobody gets left out; even big sister or brother.
Does the Boppy work with twins?
I don't know about you, but whenever I hear the word Boppy, an old song comes to mind. I'm sure you know the one (or I hope you do); I would sing it to my twins while bopping them in their Boppy's, ending with a fun: be-bop! Making them giggle.
I know I'm showing my age but, a little fun never hurt anyone. Sing anything you want. But when it comes to the Boppy, they absolutely work! I had Boppy pillows for my Twins, even when I didn't know what they were. Some were gifted to me and some were handed down. I absolutely love them. My twins still have theirs and they're six. Heaven forbid I try to take them away, lol.
The U shape is great for propping up and allowing babies to sit up or lounge. They're firmer than regular pillows and the corners help push the babies into better positions, which allows for better feeding. If I or anyone else bottle-fed the twins, the easiest way was to sit between them and hold the bottles in each hand, keeping the support of the couch at the back in order to sit straight, which was most important.
🎉 Thank you to our amazing partners 🎉
What should I look for when choosing a twin breastfeeding pillow?
You need to think about what is most important to you. If you don't have a lot of storage space in your home, the size of the pillow might be a deciding factor. The price might be more important for you due to finances.
Regardless of that, you want to see if you can remove the cover and throw it in the washing machine. Believe it or not, not all twin breastfeeding pillows are created equal and some are not very newborn feeding-friendly. A machine-washable removable cover is critical for new parents, especially twin parents.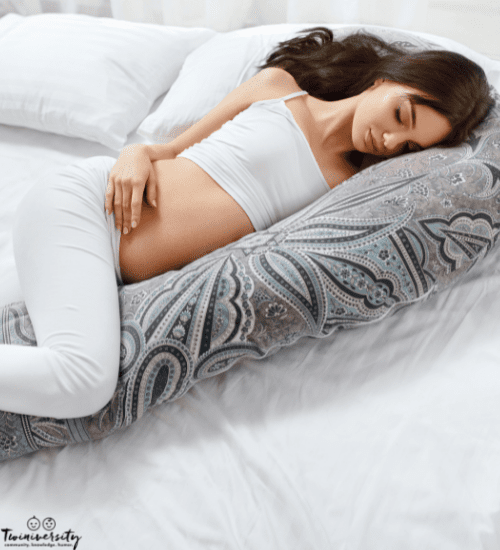 Other uses for a twin breastfeeding pillow
Nursing twins is the main purpose for your twin nursing pillow, but that's not to say you can get one that has multiple uses. These kinds of pillows make an excellent choice for parents who may lack space or might need a cheaper pillow option. If your pillow will double for another use, it's saving you some cash down the line. All twin parents could use to save a bit of money.
A good twin breastfeeding pillow might double as a pregnancy pillow. Sometimes they will run almost the length of your entire body and allow just enough support for comfortable (ish) pregnancy sleep. If not, trust me, you need a pregnancy pillow. Or a bunch of regular pillows. Let's be honest, a single pillow just won't cut it during twin pregnancy! But I digress.
It might also be used for tummy time as your babies grow. I used my Boppy for my little ones' tummy time when they were infants. Just make sure that you are using it in the correct position for safe tummy time practices. And even more importantly, make sure the cover is machine-washable before you set baby on it to spit up or drool all over. HaHa.
Note of caution: NEVER leave babies unattended or use nursing pillows in cribs, bassinets, playpens, or beds. There should always be an adult present when using these products.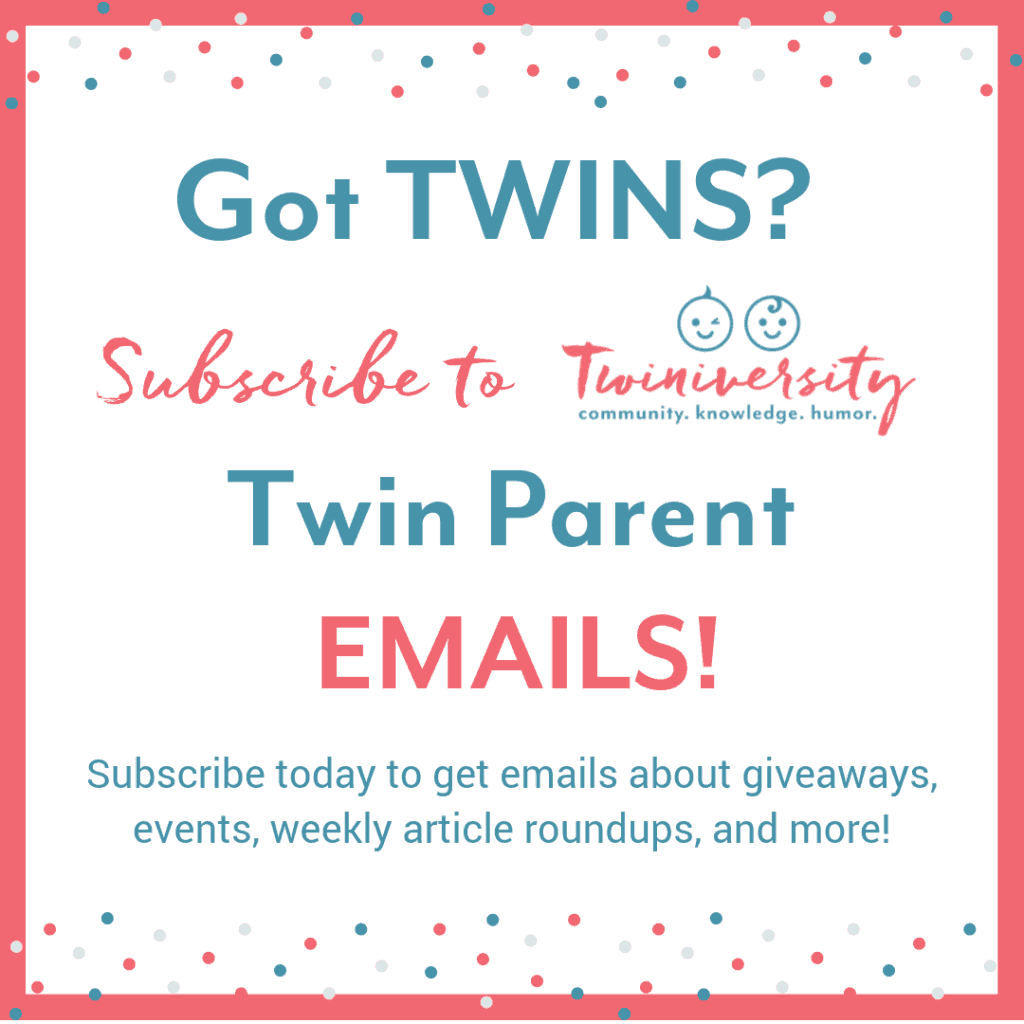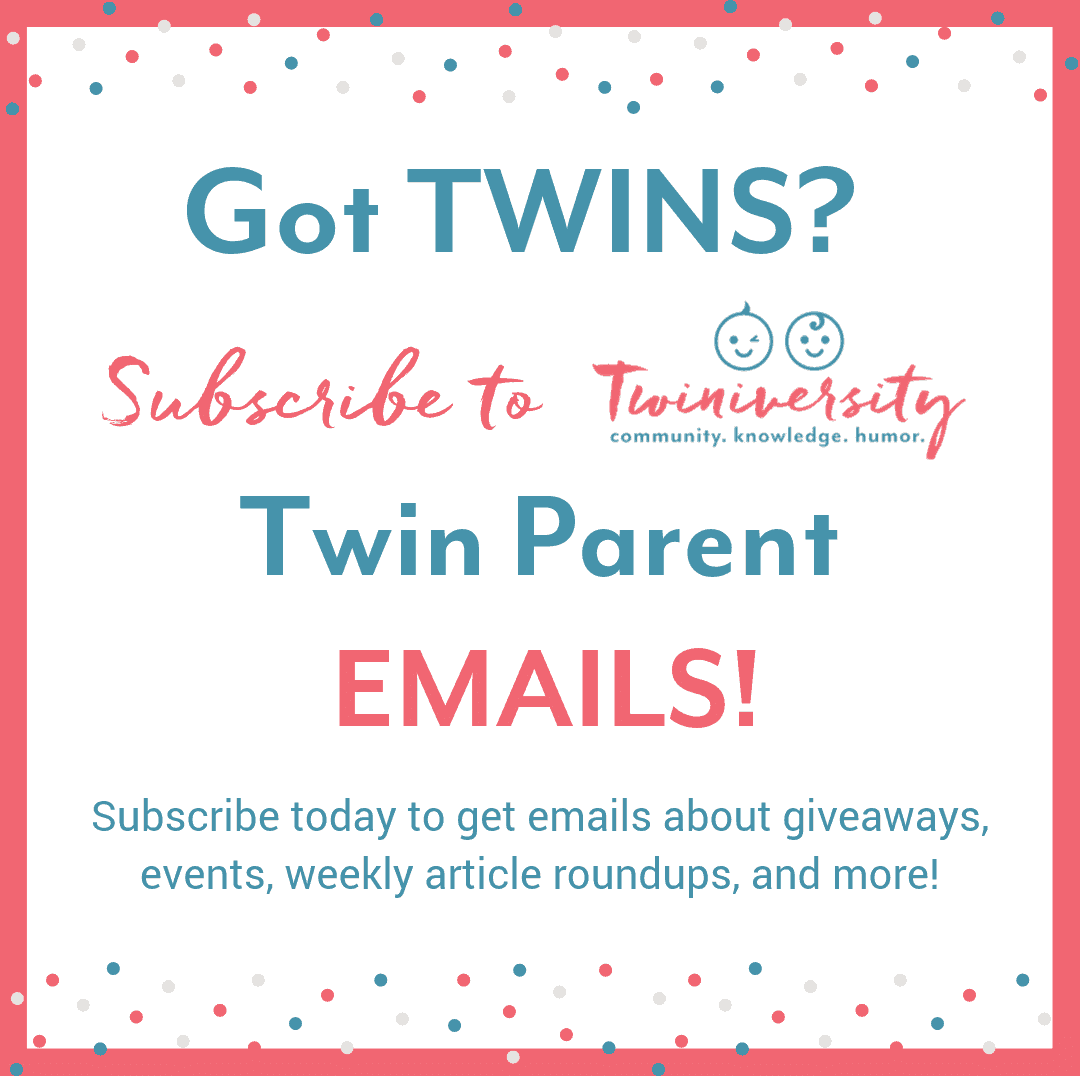 Want to be the first to know about giveaways, deals, and more just for twin parents? Sign up for the Twiniversity email list! Subscribe today to get emails about giveaways, events, weekly article roundups, and more! Pregnant with twins? We'll be sending you a weekly twin pregnancy email to keep you on track with your pregnancy to-do list! Click here to learn more… and while you're at it, check out our Complete Baby Safety Course and Twin Parent Memberships.
According to the Consumer Product Safety Commission, infants can suffocate if they roll, move, or are placed on the lounger in a position that obstructs breathing, or if they happen to roll off the lounger onto an external surface, such as an adult pillow or soft bedding that obstructs breathing, or even a floor. Safety first!
That's it for the Twin Breastfeeding Pillow Round-up. The main thing is for baby and Momma to be comfortable. No matter how you decide to create that sanctuary, remember to keep the goal in mind, which is helping create that magic bond that only can be shared between mother and child. Hopefully, you'll have fond memories, and maybe a funny song or two running through your mind…bebop baloo we-bop!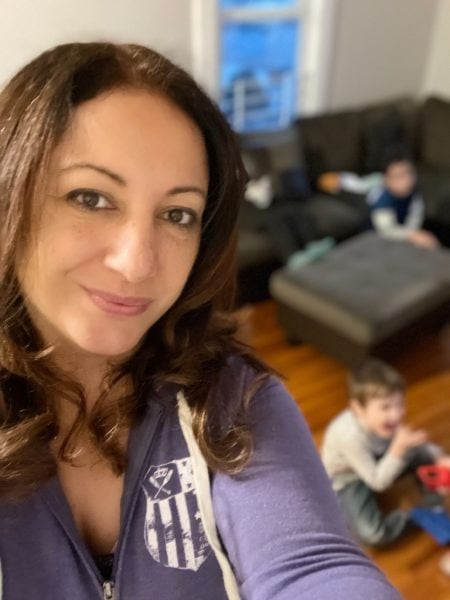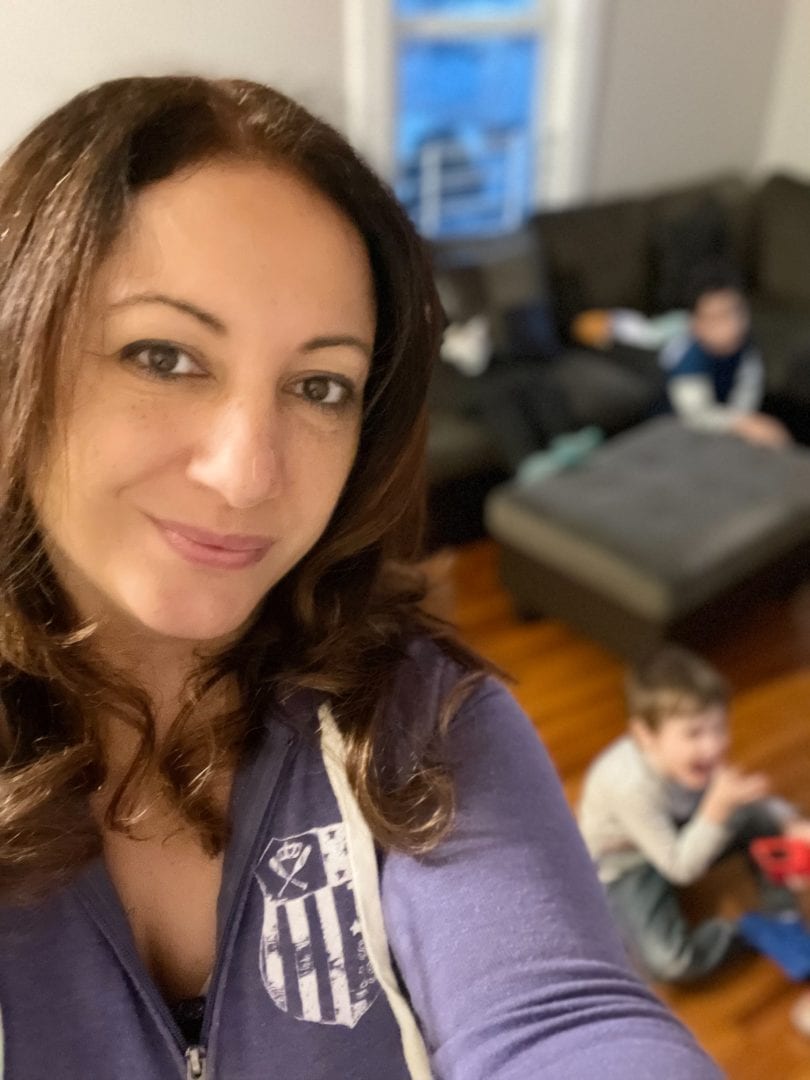 Lorraine (aka Lola) grew up in Queens, NY within a multicultural, yet old-school, environment helping various family members and being a Caregiver to her Mom. She is a proud Momma Bear (or Tiger, depending on the day) of a set of identical twins plus one, all under 7 & a couple of fur kidz too; currently residing in Bergen Cty, NJ. Lorraine swears these boys (with their energy levels) are her parents' revenge! Lorraine hopes by sharing what knowledge she has learned along the way, to impart some wisdom & help you in your journey too, this is what makes her happy – that and her first sip of hot morning coffee…
Related Posts
Latest Posts