Learn 10 tips a mom learned in the first year with twins, including asking for help and how not to lose yourself in parenthood.
My husband and I just made it through the first year with twins and after coming out of the "twin fog", I've realized 10 things that I wish someone had told me earlier…
Back up your photos
Upload pictures every one or two months to your computer and name them by the month of the year and how many months old the babies are. If you can't find the time to upload to a computer, get the Google Photos app and upload your photos to a free private drive on Google. All you have to do is run the app and it will automatically upload the newest photos AND videos from your first year with twins!
Get a journal for each kid
Buy 2 journals and simply bullet point fun stories, milestones, etc in your first year with twins. I started the boys' journal with a letter to each of them before they were born. The rest are bullet points of things I don't want to forget. It will be a nice keepsake for them later.
It's the nose snot sucker. The boys don't like it, but when they have colds it gets the job done quickly so that we may move on to happier things.
Always be sure to have at least 1 bottle of wine and something chocolate in the house at all times.
Or if you're my husband, a beer and a chocolate chip cookie.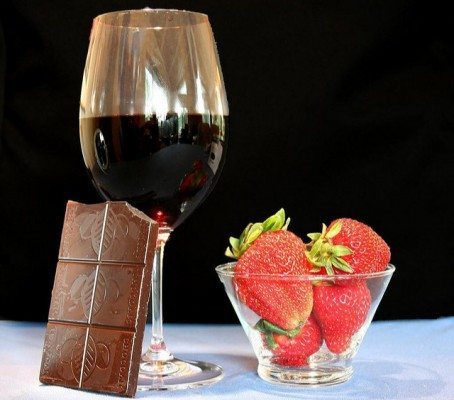 Don't lose yourself in parenthood.
Find time to nurture yourself and your passions. Take the time to see your friends even if it's inviting them over to hold a baby. But also plan nights where you and your spouse can have a night out with friends while the other parent stays home with the kiddos. Tight budget? Meet a friend for a walk!
Don't forget your spouse!
You were in it to win it before the kiddos were born. Don't forget the joy and encouragement you bring each other in the first year with twins. My husband and I stole an idea from Pinterest: buy cheap frames from the dollar store and write little love notes and messages to each other on the glass with a dry-erase marker.
Little things like that will go a long way when you're both exhausted and need to connect.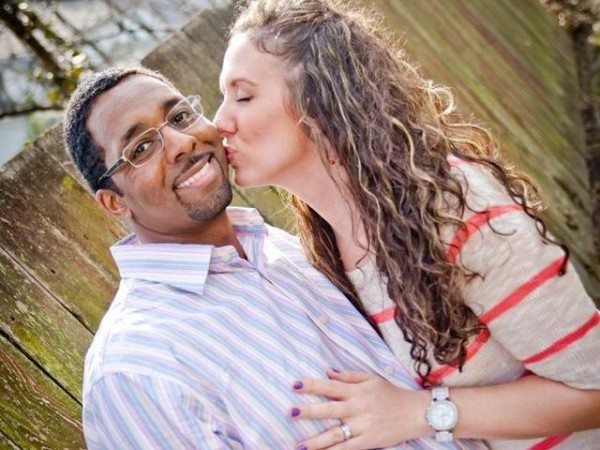 Yes, you can play the "I have twins" card, but don't abuse it.
Others have plenty on their plates as well and it's off-putting if you complain all the time about how hard your life is. I hear some twin moms complain a lot when parents with one baby "whine" about their tough load. We ALL have our days. Let's encourage one another; not have a contest.
Accept help when it is offered, or take a rain check for when you need it.
It's a blessing that people want to be a part of your story. Let them, and conserve your sanity in the process!
One of the BEST things I did during maternity leave was write down the names of all the people that said they'd love to help me when my twins were born. I contacted people 1 – 2 weeks in advance via email with dates and times that I was looking for help. And they showed up! I was so grateful for the help in our first year with twins and my friends and family really enjoyed helping out.
Don't let people
tell you what you need.
You are the one living your life — you know what is best for your family. If you don't want a lot of help, or certain baby products that others are pushing on you, then politely decline.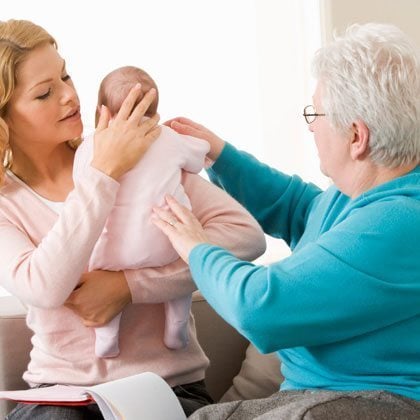 Feed your babies however you choose.
If you can breastfeed, great! If you can pump, great! If you use formula, great! All of these acts nourish your babies so that they can grow up big and strong. Good for you! We ALL have our crazy stories of trying to figure this out. Don't feel guilty about whatever avenue you and your family need to take.
A bonus tip (because I could not live without this):
Have faith and do not be discouraged.
Our boys were born by a very scary emergency c-section at 33 weeks and then I had postpartum eclampsia after they were born. My blood pressure was 224/145. I was at risk of dying while our boys fought for life in the NICU. The Lord and prayers carried us. As we become overwhelmed maintaining day-to-day life, we snap back to the reality of our blessings when we remember we were at risk of losing it all.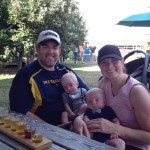 Julianna Canfield has been a certified group exercise instructor for over thirteen years. She lives with her husband Matthew and their 5-month old identical twins Parker Raymond and Gregory Allen in Tega Cay, South Carolina. Julianna is the Director of Fitness at the YWCA Central Carolinas in Charlotte, North Carolina. You can follow her on Facebook for healthy eating and fitness tips at Julianna Canfield Fitness. To read more of Julianna's articles on Twiniversity, click here.
Related Articles
Top 10 Articles for Parents of Newborn Twins
Top 10 Articles for Expecting Parents of Twins
Top 10 Tips to Get Ready for Twins