My baby shower was attended by my wonderfully crazy family who spoiled me rotten, and I enjoyed every minute of it. Don't feel guilty about having others throw you an over the top party and spoil you with gifts that you put on your twin baby registry. Think about it this way – this is the last time that you will be the center of attention for quite a while. Bask in it while you can.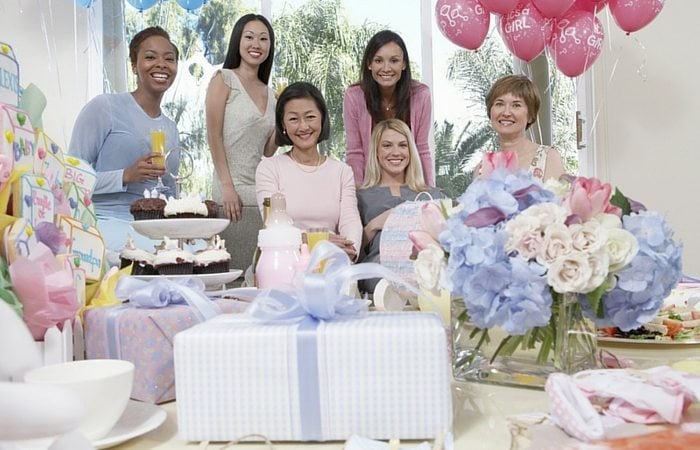 Plus, weddings and baby showers are those rare times when your family is all together for a happy occasion, so take advantage of this. Start a journal on the day of your shower and have all of your loved ones in attendance fill out a page with their own stories, tips, and advice. You'll have a keepsake that is worth more than any gift in the world (but don't be silly – of course you still want gifts).
The Registry
To get ready for your shower, the first thing you have to do is register! It's great for folks to give you gifts, but it's more important for you to get the gifts that you want and need. Don't feel weird about registering for even one minute. You're having twins and you're going to need a lot of stuff. (More so that later on.) Registering for your babies' shower is a great way to start reigning it in and making sure that you start off on the right track.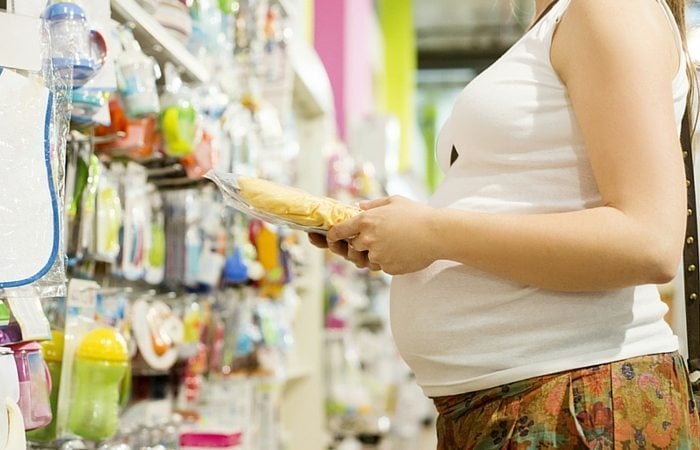 Pregnant moms of twins always ask me, "Is it better to register in one store or in multiple stores?" My answer is always, "ONE!". Registering at multiple stores will just confuse everyone. I've seen parents register at Babies R' Us, BuyBuy Baby, and on Amazon, and their triple registries all turned into one hot mess. They thought they were doing their friends and families a favor by giving them so many choices, but they ended up with duplicates and triplicates of things they didn't need and had to return more items than they kept.
My best advice is to keep it all under one roof and just register for more stuff! Don't worry – if you register at Babies R' Us and some of your family members don't live near one of their store locations, they can always buy items from your registry off of the store's website. Also, don't forget that most stores have a registry completion program, meaning that you get a discount on the items that are left on your registry after your shower, so always register for more than you think you need.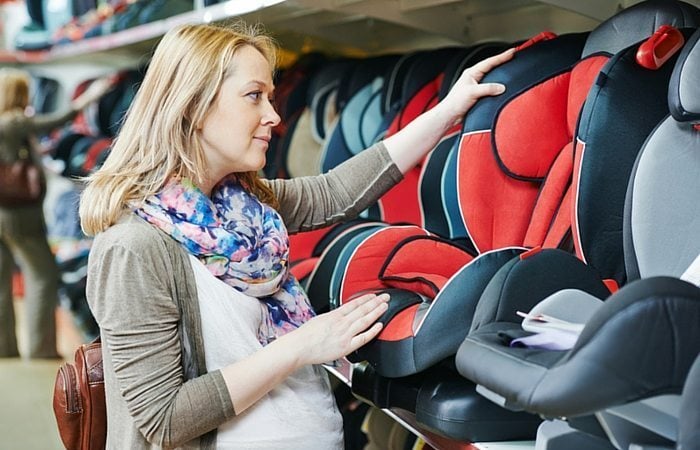 *For some of our favorite twin friendly items check out our annual Gear Guide and our Top Twin Registry Picks to Get You Ready for Twins. Also check out this list of what you will need for twins.
You will be so grateful at your shower to receive so many things you will need once the babies arrive. You're load will be lightened and everyone will be excited to see all the "two's" you get. (People love buying matching outfits) Your friends will be happy you let them be a part of planning for your baby and in the end it will help will lighten the load on you. But do not forget to be thankful and send everyone thank you notes.
Thank You Notes
At the shower, let each of your guests address their own thank you card! Give everyone a note card envelope and ask them to write their name and address on it. You'll be shocked by how much time this can save. For me, this was a real life saver. Since my twinnies came early, I was very late with my thank you cards. Everyone told me to forget it, but it was important for me to make sure that everyone knew how thankful I really was. So instead of traditional thank you notes, I wrote this poem and sent it to each guest:
Surprise, we came early!
So our parents "thank yous" are late
We hope you understand
That now they have a lot on their plate
At least a dozen times a day
And with two that takes a lot of time
We're a lot of work they say
It's actually 4 in the morning
As our mommy writes this poem
that's the only time there's peace
In our humble little home
So thank you very much,
For the gifts, good wishes, and prayers
We feel so blessed to have such great support.
Have a Happy Baby Shower!
* * *
The rate of twin births has risen 79 percent over the last three decades, and continues to increase. A mom of fraternal twins and a national guru on having two, Natalie Diaz launched Twiniversity, a supportive website with advice from the twin-trenches.
What to Do When You're Having Two is the definitive how-to guide to parenting twins, covering how to make a Birth Plan checklist, sticking to one sleep schedule, managing double-duty breastfeeding, stocking up on all the necessary gear, building one-on-one relationships with each child, and more.
Accessible and informative, What to Do When You're Having Two is the must-have manual for all parents of twins.
* * *
Whether you're a twin parent in the big city surrounded by scores of resources, or a triplet parent out in the country with no one around for miles — our multiples parenting forums are for YOU! Sign up for FREE and connect with people who are just like you — parents of multiples looking for advice, parenting tips, or even just people to chat with who will understand what you're going through. Our forums are open to people all over the world and we offer scads of specialty rooms to find others who are going through the exact same thing as you. Check it out today!
* * *
Twiniversity is the #1 source for parents of multiples and we are growing faster every day!
Find us all over the web:
* * *