Last updated on December 9th, 2021 at 02:34 pm
When I was pregnant with my twin boys, I scoured over lists of 'twin must haves' and 'twin registry do's/don'ts' until I was sick of reading about bottles, swaddle blankets, and activity gyms. It wasn't until I actually had my boys (and frankly, until they turned one) that I could look back and really figure out what my must-have product list would look like. It also helped that I started on a new career path with Gugu Guru as a baby registry consultant and customer care specialist to really dive deep into the world of baby products. I can safely say that I now (as my boys turn 14 months) have figured out what you truly need two of and what you do not.
You'll Need Two (or more):
Car Seats
This one should go without saying, but let's start with the obvious: your infants must have their own car seat in order to leave the hospital. Even if you don't own a car, you still need them. There are two options for a newborn seat: Infant Carrier or Convertible Car Seat. Most of these seats start at 4-5 pounds and all will be rear facing.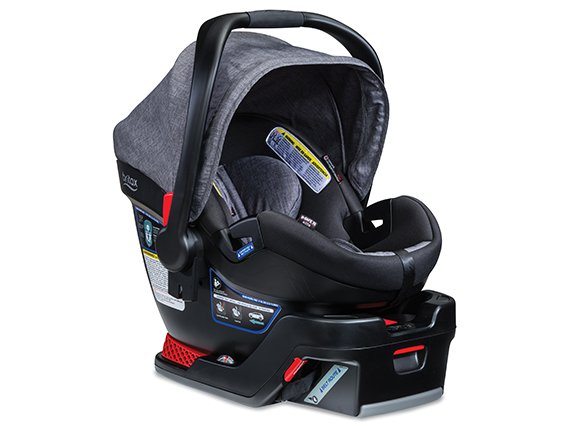 Infant carrier seats are more convenient, as they easily move in and out of the car and attach to a base, which stays in the car. You can also leave the base at home and use the car seat with a seatbelt, such as in a taxi cab. Infant carrier seats easily snap into a double Snap N' Go stroller, making the transition from stroller to home to the car a breeze. These seats will generally be outgrown by height before weight, and typically you will move your child into a convertible car seat around his/her first birthday.
You can opt to go straight to a convertible car seat in the rear-facing position, but you will be sacrificing convenience. These seats are typically a lot heavier and will live in your car. You'll have to take your babies out of their harness every time you leave the car, which can be difficult if they have fallen asleep during the ride. You will also not have a good place to put your babies when trying to get them into their seats. But it is cost-effective to only have to buy one seat for the first 4-5 years of life.
Both types of seats are safe for infant use (just check starting weight limits), and generally this decision comes down to parental preference and lifestyle. Twiniversity recommends starting with the infant carrier seats.
Cribs/Sleeping Arrangements
This one may be a tad controversial. Many twin parents (me included) feel that in the early days, sleeping your twins together can be quite beneficial. We were told by our delivery nurses to allow our twins to sleep together initially to help regulate blood pressure, encourage weight gain, and remind them of the time spent in the womb. When the pediatrician stopped by, he was horrified to find our boys sleeping together. He quickly reminded us of the AAP's sleep recommendations. While we respected the pediatrician, we made the choice to initially sleep our boys together. Once they began moving in their sleep, however, we did move them into their own individual cribs. My recommendation as a baby planner follows the AAP guidelines, and I am aware that I did not practice what I preach!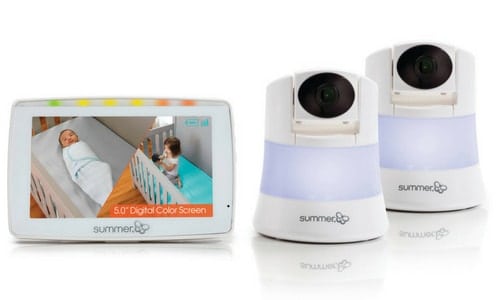 Baby Video Monitor Cameras
Many video monitors have the ability to add multiple cameras. This will allow you to see each baby individually instead of having an overview of the whole room.
Safe Places to Put the Babies
A bouncer, swing, or pack n' play will all fit the bill here. There will come a time when you have to use the bathroom or may even want to take a five-minute shower (GASP!) Having a safe place to put your twins while still watching them will give you some sense of sanity. Also, it's simply impossible to hold both babies all hours of the day! I can personally say these 'safe places' will help with your quality of life.
Swaddle Blankets
As a twin mom, you will use swaddle blankets for everything the first few months. They will even serve as an outfit the first few weeks (with a diaper and onesie of course!) Swaddle blankets will become burp cloths, car seat covers, tummy time mats, etc. They will also get DIRTY! Pee, poop, spit up… all in a day's work for a swaddle blanket! I recommend having at least 8 on hand so you don't feel like you are constantly having to do laundry. My favorites are the muslin blankets, which get softer with every wash.
You DO NOT Need Two Of…
Gear Pieces
I know I recommended multiple safe places to put the babies up above, but that does not mean that you need two of the same pieces. I would argue that one large activity mat will work well for twins, and that you don't need two loungers, bouncers, or swings. Think about your lifestyle and as long as you have one safe place for each baby (maybe even on each floor of your house) you are good to go!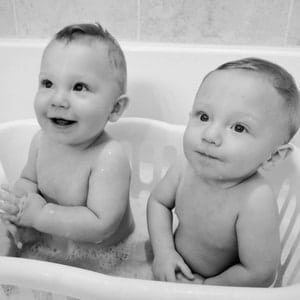 Infant Tubs
If you plan on using an infant tub, you will only need one. This will be helpful with early baths before the babies have good neck control. However, you will only be able to bathe one baby at a time. As your kids get bigger and begin to sit up independently, I recommend using a large laundry basket to bathe them together. This also helps keep their bath toys within reach.
Although you are nursing two babies, you do not need two nursing pillows. There are a number of twin nursing pillow options on the market, and many twin moms choose to forego the pillow altogether! I invite you to check out Twiniversity's article on this exact topic to figure out what feeding strategy will work best for your lifestyle.
Diaper Pail
Unless you have a very large house with multiple changing stations, you do not need two diaper pails.
Things You Might Not Need Two Of
Outfits
Many twin moms choose to dress their children similarly. I am not one of those moms. Do I think it's adorable? Of course! Is it my choice for my boys? Not at all. I didn't realize until it was too late that I should return the second matching outfit for store credit. If you are like me, keep this in mind when you receive gifts (because people will inevitably get you matching outfits!). If you want to keep your kiddos dressed the same, go for it!
Stroller
This one may also spark some discussion. Can you get away with one stroller? Absolutely! Is it likely that you will find one stroller that will be everything you want it to be? Unlikely. Is it possible that you'll find one stroller that's "close enough" to being all you wanted? Yup!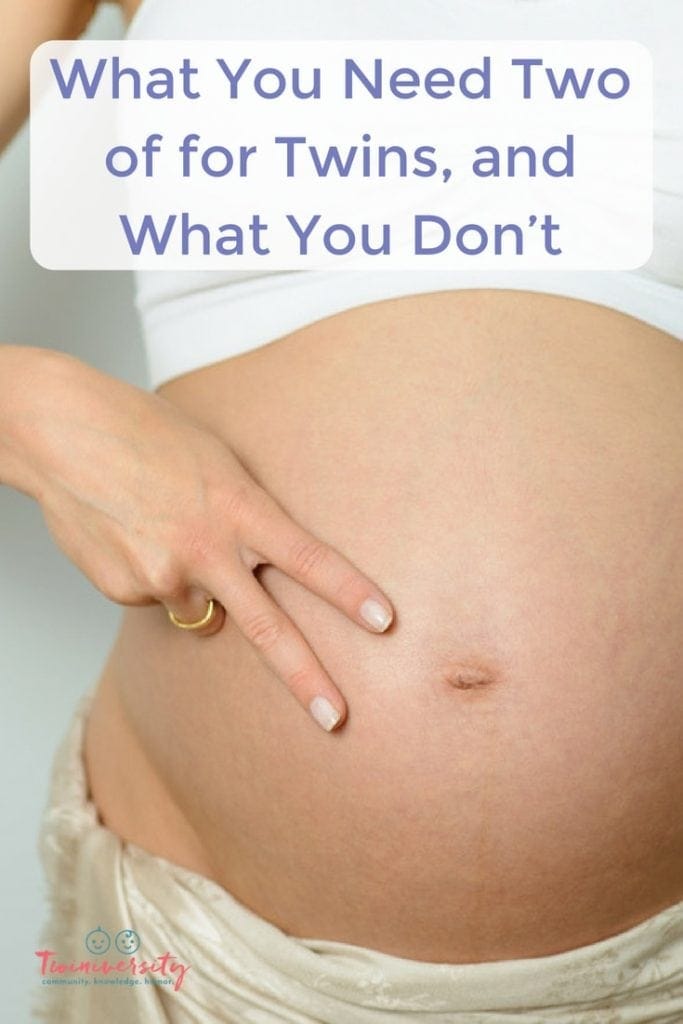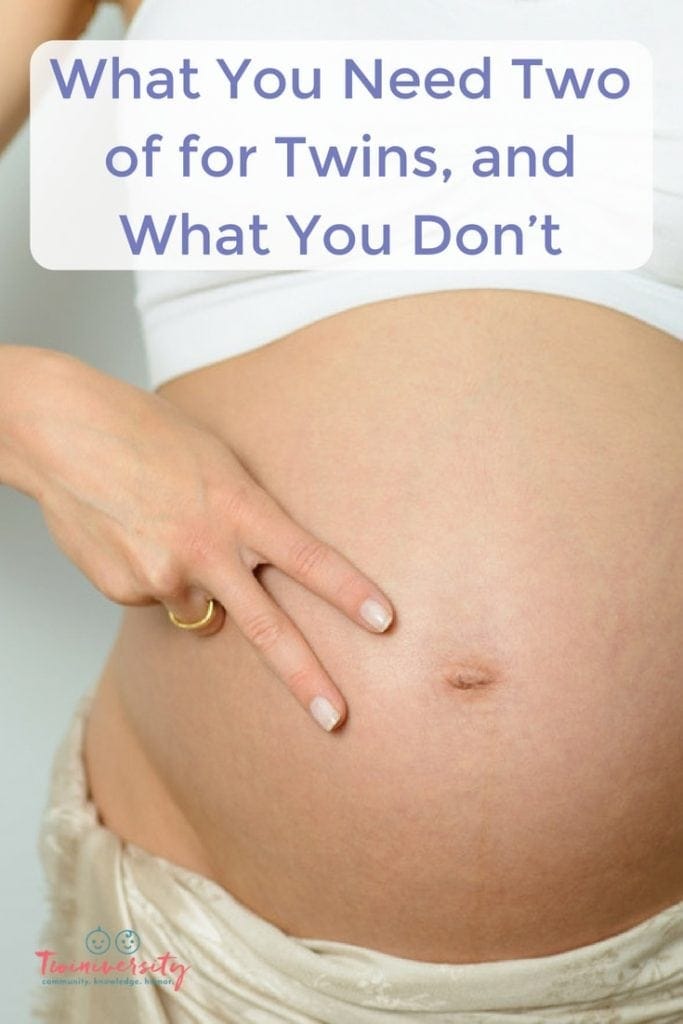 Initially, I chose to register for two strollers. One was a frame that would take both car seats and act as a travel system. I also registered for an all-terrain stroller that would be easy to take on walks through the neighborhood, to/from parks, etc. Around a year when my boys transferred to convertible car seats, I no longer needed my car seat frame and realized how difficult it was to get my heavy-duty stroller in and out of my car. This is when I purchased a lightweight double umbrella stroller.
Am I embarrassed that I own three strollers? Absolutely. Was it hard for me to fully admit this? Definitely. Am I thrilled that I have the right stroller for the right situation? You bet your bottom dollar! That being said, could I get away with only one (or maybe two) strollers? For sure.
Happy shopping!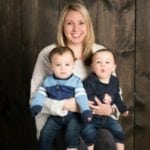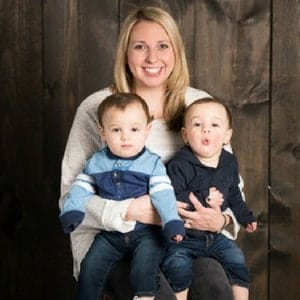 Abby Ludwig is a work-from-home mom (Baby Registry Consultant with Gugu Guru) to twin boys who lives in the Chicagoland area with her husband. She has quickly mastered running every appliance in the house to try and make sure everyone is fed, clothed, and clean. As a former Kindergarten teacher, she loves to keep things organized and has recently found how cathartic it can be to fold teeny tiny laundry into nice neat piles. While everything may look nice on the outside, Abby promises she's really a 'fake it 'til you make it' kind of mom who loves her little men something fierce!
---
Related Articles
What NOT to Do When Designing Your Twins Nursery
The Dad's Guide to Baby Gear for Twins
5 Tips to Create A Twins Baby Registry
---