Last updated on September 28th, 2021 at 01:59 pm
I remember before becoming a mother how seasoned parents would tell me to ignore the percentiles and don't push your child to develop a skill before he or she was ready. As a first time mother with one baby, I pushed that advice out the window. There was no worries about meeting milestones. Now that I am a mother of twins, I find myself embracing that advice on a regular basis.
My first child was an over achiever. He was walking at ten months, putting sentences together before age two. There was never a worry about his development or meeting milestones at the right time. In fact, I remember the pediatrician telling my husband and I at his two year visit that he was more intelligent than most children his age. A sigh of relief occurred and I felt like I was succeeding as a parent.
Now let's fast forward to the twins. At their four month old checkup, the pediatrician recommended they begin physical therapy due to low muscle tone, having flat heads and torticollis found in twin A. We were also told to go have the twins evaluated for helmets. I remember leaving the office with my referral papers to Early Intervention and feeling like a failure. Overwhelmed with feelings of guilt, exhaustion and worry took over.
We first had our evaluation with Early Intervention a few weeks later (the referral process takes weeks, sometimes a month). The evaluation was almost four hours long and there were people everywhere, a team for each baby. I was being asked a million questions and reviewing my pregnancy with the team. They determined the twins were going to qualify for physical therapy and would be seen twice per month.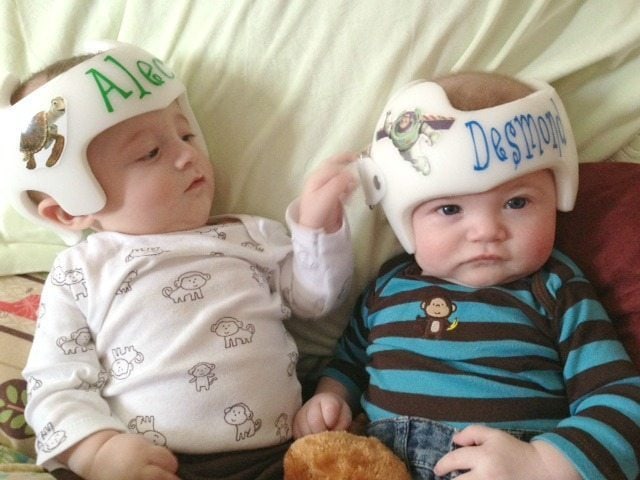 During this time, we took the twins for their helmet evaluation and it was determined that baby A did indeed need the helmet. Baby A's head was extremely flat on the right side because he had lodged himself into my hip and didn't move for months. If the flatness wasn't corrected, he could possibly need jaw surgery later in life or have trouble finding glasses that fit if needed because his ear lobes were not aligned. Unfortunately, insurance doesn't cover the helmet but we worked with the company and signed up for a payment plan that allowed us to pay for the helmet with zero interest over two years. Now we were ready to start therapy.
The Early Intervention program ended up being the best program a parent could ever hope for. The therapist who came out was knowledgeable, non judgemental and spent time teaching me different ideas to help the twins grow. Also, they came to the house. As a mom of multiples I don't even have to tell you what a gift to my sanity that was. I am thankful programs like Early Intervention exist and for the physical therapist who came. There was one day I was having trouble with guilt and I shared with her my feelings. I believed the twins developmental delay was my fault because I didn't do as much with them as I did my first son, I constantly compared the twins to my oldest and I was still battling the guilt of spending more time with one baby than the other. The therapist provided encouragement and explained to me how normal it was for twins to be a few months behind. She reminded me that being a parent of multiples will never compare to parenting children who aren't, no matter what. For some reason, after that day, I let those negative feelings in regards to their delay go.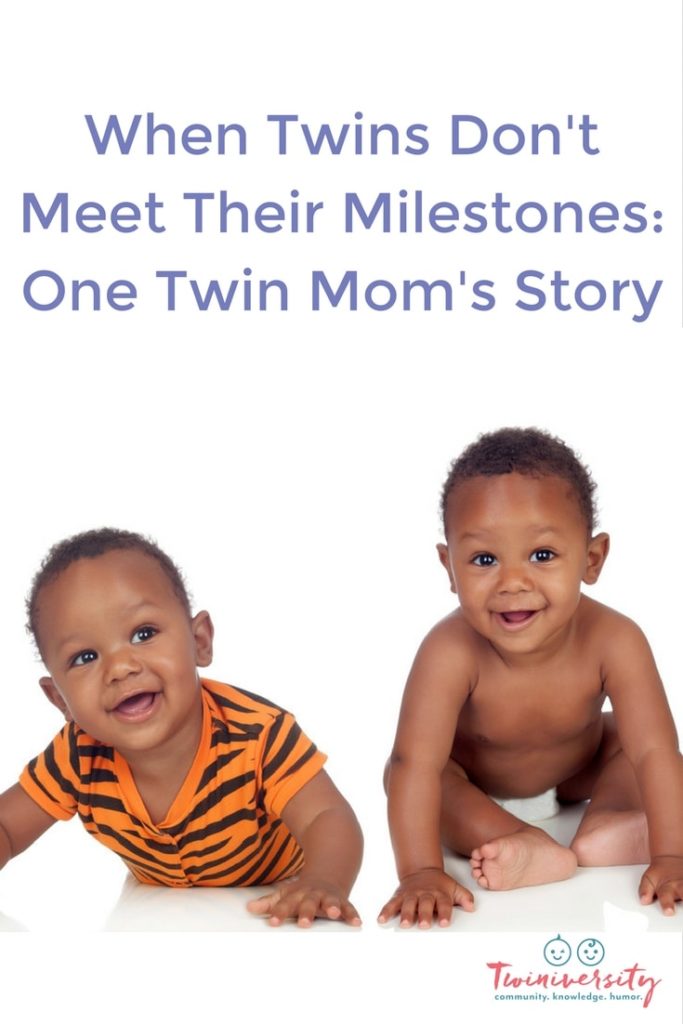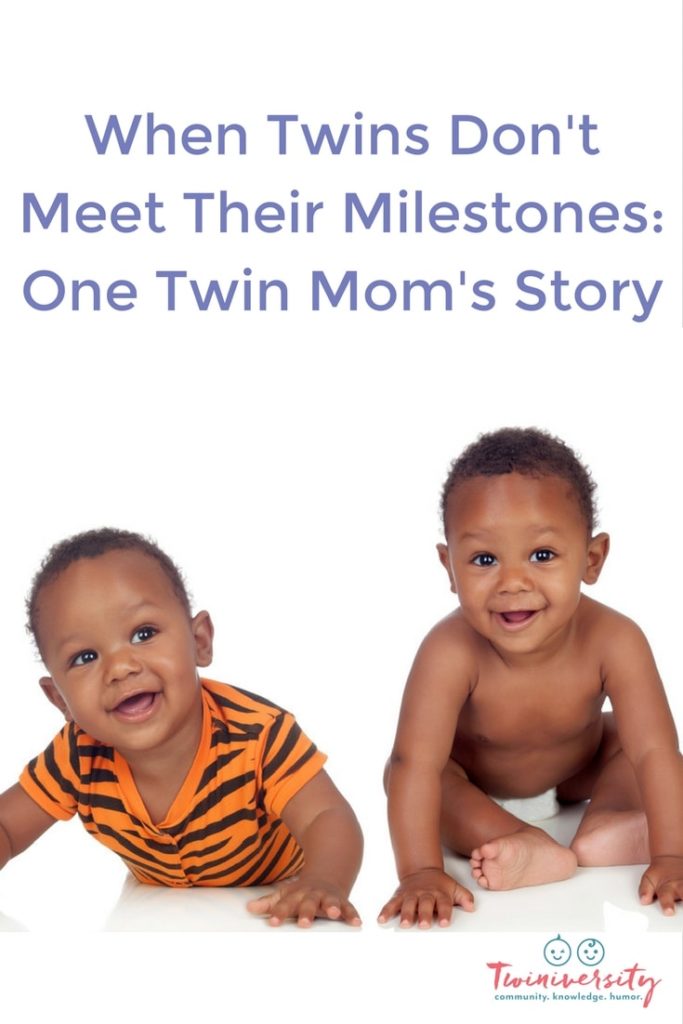 After four months in the helmet, my twin A graduated and developmentally sky rocketed to the point where he no longer qualified for services. My twin B graduated from Early Intervention too, but still has struggles with her speech. They both started walking at 14 months and now say a hand full of words. We just had their 15 month checkup at the doctor where they were ranked in a very low score percentile wise, but to be honest, I don't care. They are happy, healthy, and developing at their own pace. And if they need services, I would be thrilled to have the team of Early Intervention back in our lives again.
This experience has taught me as a parent not to brag about percentiles or to pass judgement on a child who isn't walking or talking by age one. So what, my twins don't know sign language and don't use a spoon yet. They have a smile and laugh that could light up any room and they will talk and use a spoon eventually. I have become a much more laid back mother and now embrace their delays because it makes them unique and don't our children grow too fast anyways?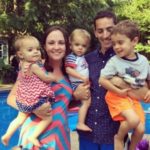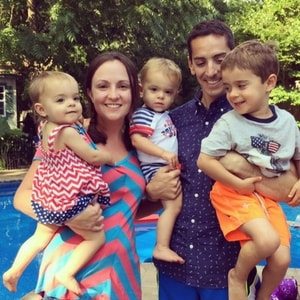 Megan Cannone is a Licensed Clinical Social Worker, who currently works part time in hospice, mom to a three year old boy and one year old boy/girl twins and a dog. She married her love at first sight, Anthony, who is a pilot in the Air Force and her hobbies include exercising, happy hours with friends, essential oils, reading and supporting dog rescues. She enjoys posting photos on her Instagram account.
---
Related Articles
9 Milestones Only Twins Experience
10 Unofficial Milestones That Nobody Talks About