In Nebraska, no food is more synonymous with winter than the perfect pairing of chili and cinnamon rolls. Old man winter hit us hard by way of winter storm Jupiter and likewise we retaliate the harsh gesture with comfort food and pillow forts. If you haven't tried this heartland favorite before, you are missing out on the ultimate combination of savory and sweet. With twins at my feet pretending to make their own delicacies and a four year old thoroughly lost in her pillow fort world, I have a chance to put together two easy recipes to keep us cozy through the storm and our bellies full.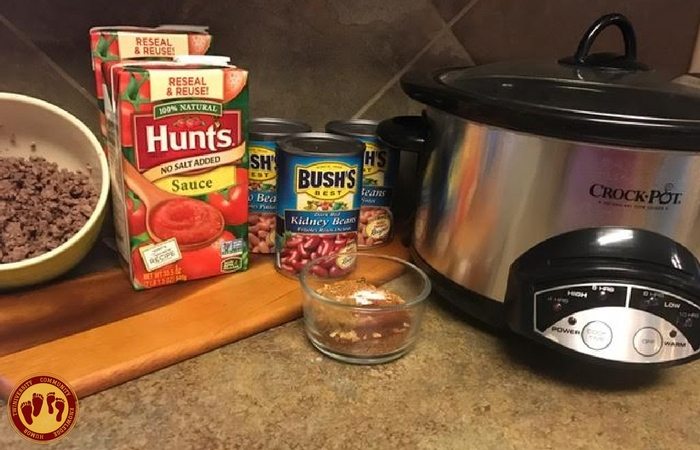 Slow Cooker Chili
Ingredients:
34 oz. tomato sauce
34 oz. crushed tomatoes
2 cans chili beans
1-2lbs ground beef
1 tsp cumin
1 tbsp. chili powder
1tsp salt
¼ tsp black pepper
¼ tsp garlic powder
½ tsp onion flakes
¼ tsp cayenne
¼ tsp red pepper flakes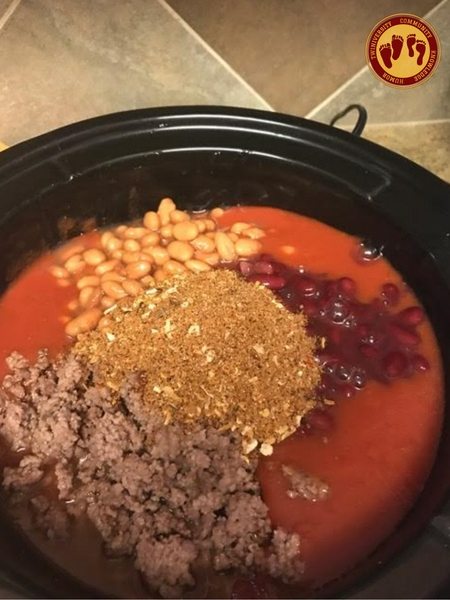 Directions:
1. Brown, rinse and drain ground beef. If you prefer a vegetarian chili, I recommend substituting ½ cup of dried lentils in place of the ground beef.
2. Drain and rinse kidney beans.
3. Add all ingredients into your slow cooker.
4. Cook on high for four hours or on low for 6-8 hours
5. Add any additional salt, pepper and chili powder to taste.
Quick Cinnamon Rolls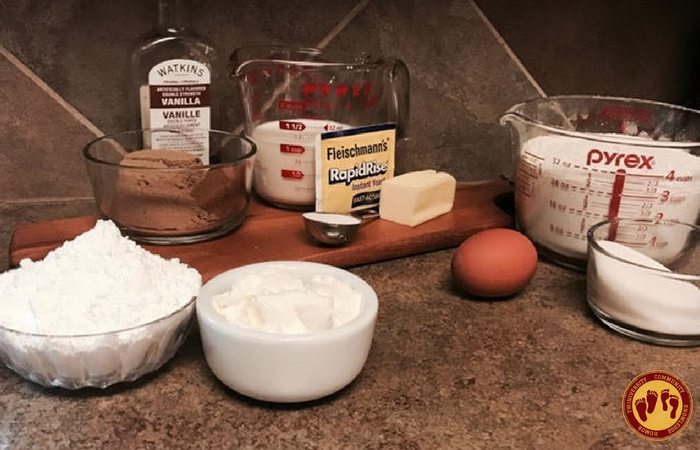 Ingredients:
For The Dough
1 cup milk
4 tablespoons butter, cut into chunks
3 1/4 – 3 1/2 cups all-purpose flour
1 package instant or 'rapid rise' yeast (about 2 1/4 teaspoons)
1/4 cup white sugar
1/2 teaspoon salt
1 egg
For The Filling
1 cup brown sugar
1 1/2 tablespoons ground cinnamon
1/2 cup butter, softened
For The Icing
1 1/2 cups confectioners' sugar
2 tablespoons melted butter
4 oz. cream cheese
1/2 teaspoon vanilla
1-2 tablespoons milk
Directions:
1. Preheat oven to 200 degrees. Grease a 9 x 13 inch baking pan and set aside.
2. Starting with the dough, place milk and butter in a microwave-safe bowl and heat until butter is almost melted and milk is warm. Stir until butter is completely melted. Add sugar, yeast and salt. Set aside until mixture is foaming.
3. Add egg and 2 cups of flour to mixture; stir until thoroughly combined. Continue to add flour slowly until well mixed. Knead the dough for 5 minutes.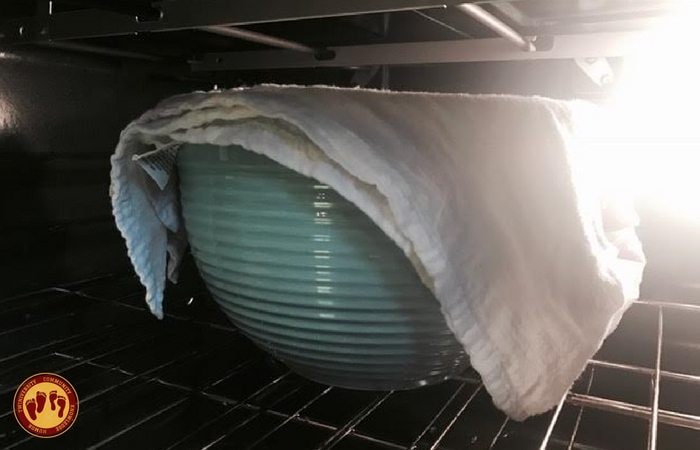 4. Slightly oil a large bowl and place dough in bowl covering it with a wet cloth. Place bowl in 200 degree oven for 20 minutes (turn oven off while dough is rising). Punch down dough and let rise 20 more minutes.
5. In a small bowl, combine the brown sugar, cinnamon and butter until well mixed. Set aside.
6. Roll out your dough until it measures 12 x 14 inches (rectangular shape). Spread filling evenly over the dough. Beginning with the longer side that's closest to you, roll dough into a log. Cut into 12 equal pieces. I like to use floss or string to easily slice the rolls while keeping the filling intact.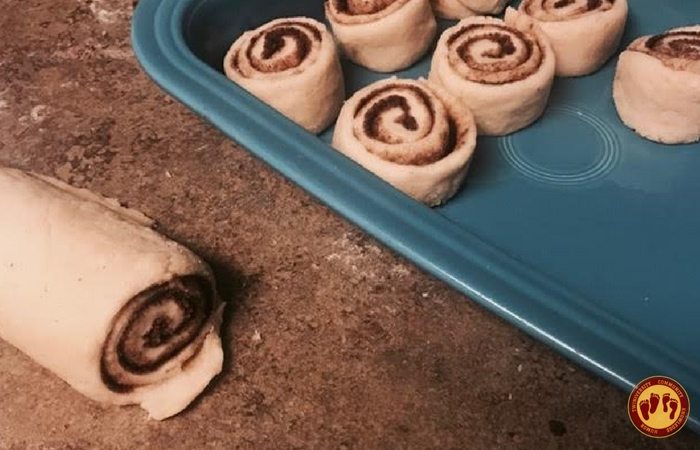 7. Place cinnamon rolls in four rows of three into the prepared pan and cover with a damp kitchen towel. Let rise in a warm place covered by damp towel for 30 minutes.
8. Preheat the oven to 350 degrees F. When the rolls are finished rising, bake them for 20 minutes or until the tops are golden brown.
While the cinnamon rolls are baking, prepare the icing by combining the confectioners' sugar, butter, cream cheese, vanilla and milk. Make sure butter and cream cheese are softened before adding sugar, vanilla and milk. Add milk to preferred consistency. Once the rolls have finished baking, let cool for 5 minutes and spread icing evenly over the top.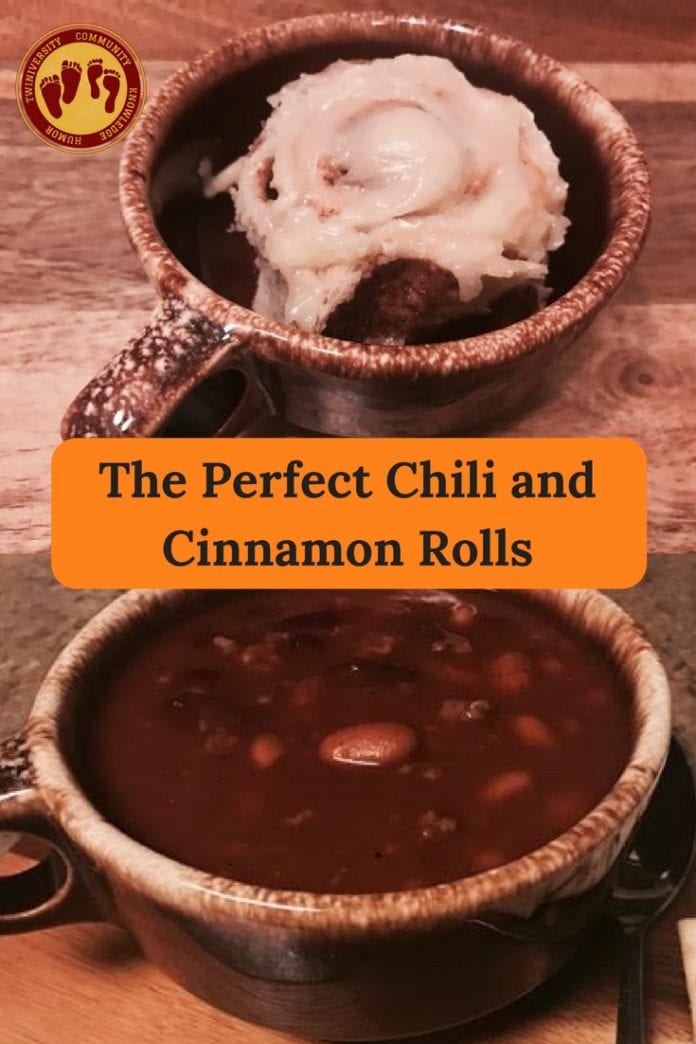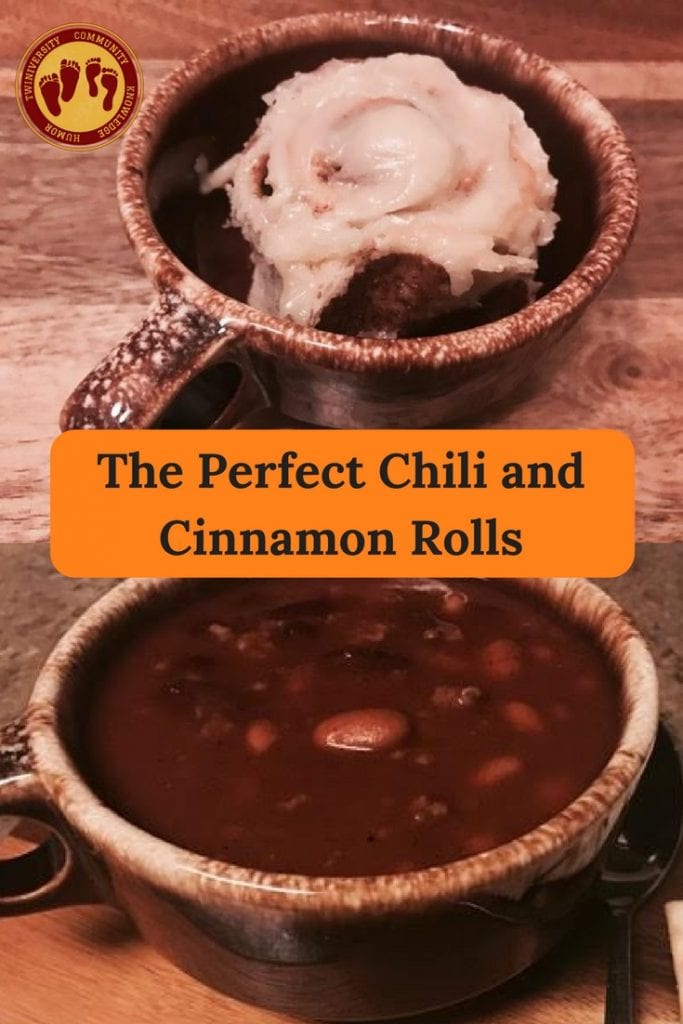 Trust me when I tell you to serve these together. And by together I mean in the same bowl! That's right! Place your cinnamon roll in the bowl and ladle that chili right on top! You can thank me later. Stay warn and enjoy!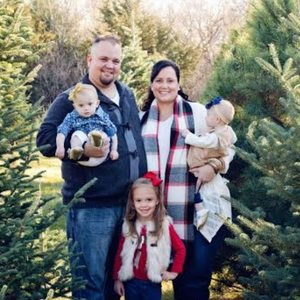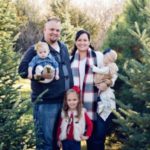 Elizabeth Roth is a stay at home mom to three busy girls, one four year old and 18 month old mono/di twins. She and her husband raise their family in rural Nebraska passing down the richness of their family history that has been woven through love, traditions and gathering around the table. When not picking cheerios from the carpet or trying to sneak in a nap, Elizabeth enjoys reading, playing games with her littles, cooking and baking.
---
Related Articles
---
The rate of twin births has risen 79 percent over the last three decades, and continues to increase. A mom of fraternal twins and a national guru on having two, Natalie Diaz launched Twiniversity, a supportive website with advice from the twin-trenches.
What to Do When You're Having Two is the definitive how-to guide to parenting twins, covering how to make a Birth Plan checklist, sticking to one sleep schedule, managing double-duty breastfeeding, stocking up on all the necessary gear, building one-on-one relationships with each child, and more.
Accessible and informative, What to Do When You're Having Two is the must-have manual for all parents of twins.
---
Whether you're a twin parent in the big city surrounded by scores of resources, or a triplet parent out in the country with no one around for miles — our multiples parenting forums are for YOU! Sign up for FREE and connect with people who are just like you — parents of multiples looking for advice, parenting tips, or even just people to chat with who will understand what you're going through. Our forums are open to people all over the world and we offer scads of specialty rooms to find others who are going through the exact same thing as you. Check it out today!
---
Twiniversity is the #1 source for parents of multiples and we are growing faster every day!
Find us all over the web:
Or contact us by email at community@twiniversity.com