The 2018 Chicago Baby Show was so much fun and we're super pumped to share with you all the great products we found! Julie and Jen had a great time visiting each booth and learning so much about baby and kid products — both new and old. Below you'll find our top picks that caught our eyes for being unique, interesting, and helpful to all parents of little ones.
Some of these products are super new to the market so if you have a hard time finding them in stores or online, make sure to reach out to the manufacturer directly.
TOP 3 FINDS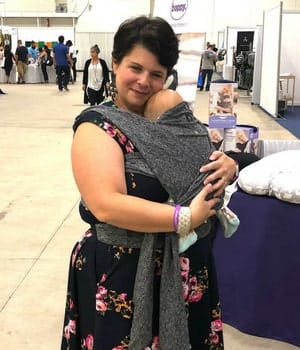 1. Boppy ComfyFit Baby Carrier – A hybrid of structured and soft carriers, you get the best of both worlds. It's secure, easy to put on, and super soft and stretchy for keeping baby really close. I love this for twin families who struggle with a traditional soft wrap or sling and need something a little easier to put on.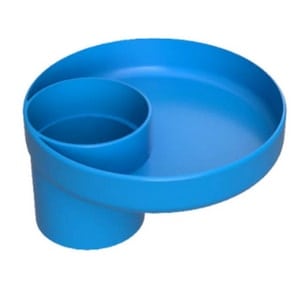 2. Travel Tray – Super simple, yet genius! Why didn't I ever think of this? It's a tray that fits right into a stroller or car seat cup holder to allow the child to have more space for snacks, toys, crayons, etc. It can also be used by mom or dad in the car or on the parent cup holder on a stroller. I hope this will stop my twins from dropping everything every 2 minutes.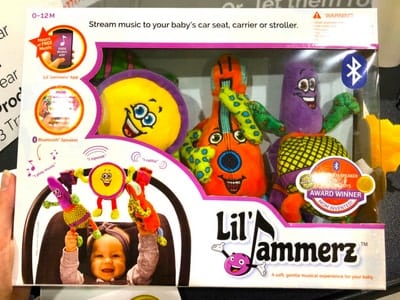 3. Lil' Jammerz – These soft toys are super cute and colorful instruments — which ANY baby would love to play with — but one of them has a Bluetooth speaker inside! Your baby can jam out to tunes with you in their stroller, car seat, etc. as it syncs with an app on your phone. I love this idea to bring more music into our children's lives!
HONORABLE MENTIONS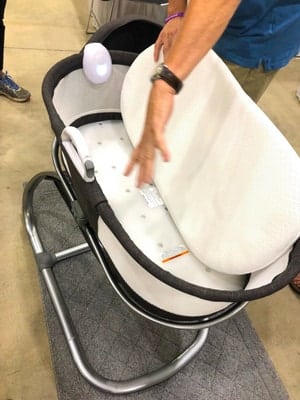 babyplanet Oasis bassinet – I loved that the bassinet is fully breathable along all sides bassinet AND the pad under your baby. It's also non-toxic: free of phthalates, formaldehyde, lead, flame retardants, and other toxic substances. The pad can vibrate for extra soothing power and the bassinet can detach and become a Moses basket. Another nice feature — the frame below converts to a toy box after your babies can no longer use the bassinet.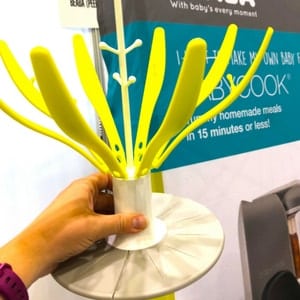 Beaba Flower Drying Rack – This bottle drying rack has a really beautiful look that is also a very functional design, with an easy one-touch open and close. It blooms open to hold your wet bottles and after they are dry it collapses and can be put away to allow for more counter space.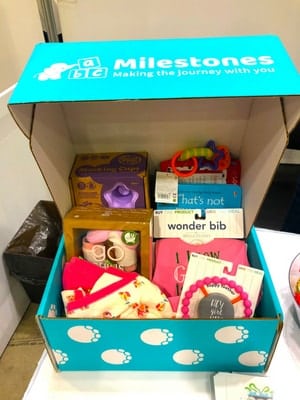 Milestones baby box – This baby box is unlike others on the market because they offer a siblings quarterly box that can be customized for twins! All you have to do is let the company know the box is for twins and they'll make sure to include TWO of everything so there's no fighting. Brilliant! Also, the contents of the box are of a higher quality than we've seen in the past. The Milestones baby box is definitely worth checking out!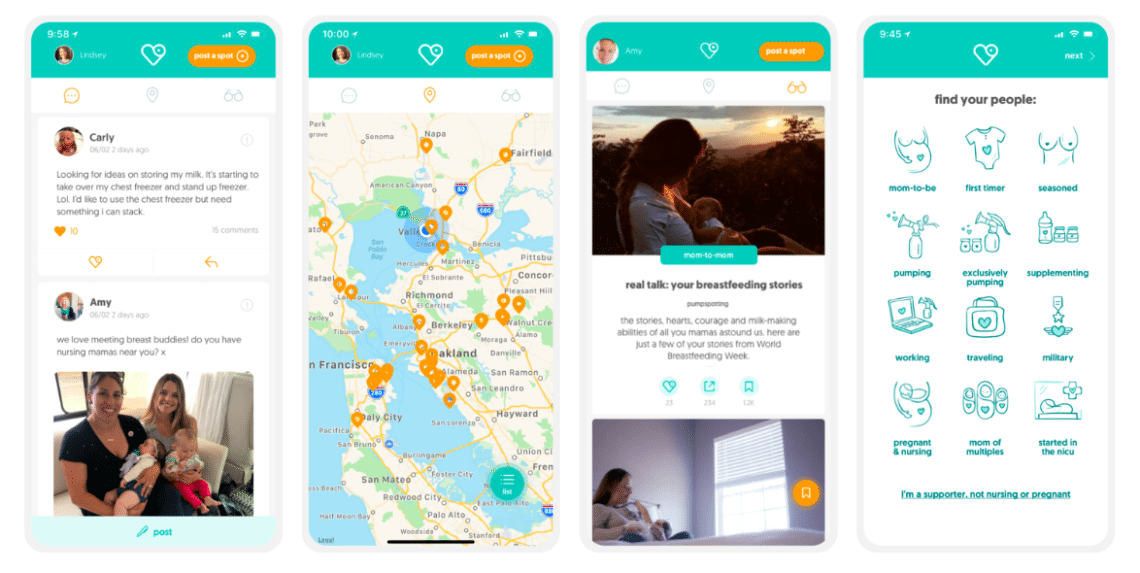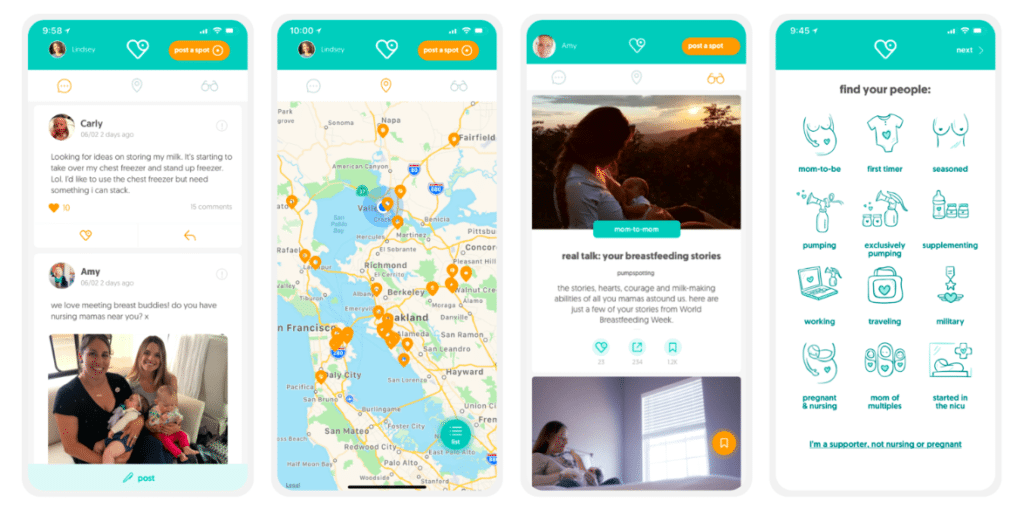 Pumpspotting app – The Pumpspotting app is a must for pumping moms on the go. It's a social network for breastfeeding moms and the place to connect over milk, motherhood and the best places to nurse and pump. As they describe it, "It's Facebook meets Yelp meets boob." LOL! The app helps you find places to pump and nurse, recommended by moms in the know. You can even add your own recommendations if you find a great location too.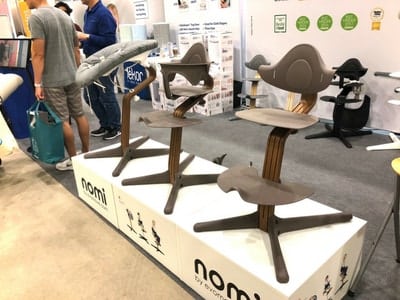 Evomove Nomi highchair – The Nomi highchair goes from baby recliner to highchair to table, allowing an extra long period of use. It's a beautiful design! We love the flexibility of the design, the lower back support, and footrest, which gives your child a place to put their feet and you avoid dangling legs. With all the bells and whistles, this chair rings up at over $550, which is a bit steep when you need two, but if your budget allows it this could be a great buy that will last you from infancy through the teen years. Available in October 2018, you can sign up here to get on the mailing list to be notified when it launches.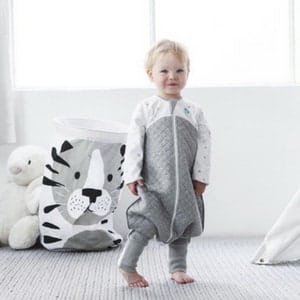 Love to Dream Sleep Suit – For older babies and toddlers, the Love to Dream Sleep Suit has little footies so it's better than a traditional sleep bag, where your baby's legs can get tangled in the fabric. The '2 in 1' feet can be covered for bedtime or uncovered for play time (don't worry – there are grips under the feet).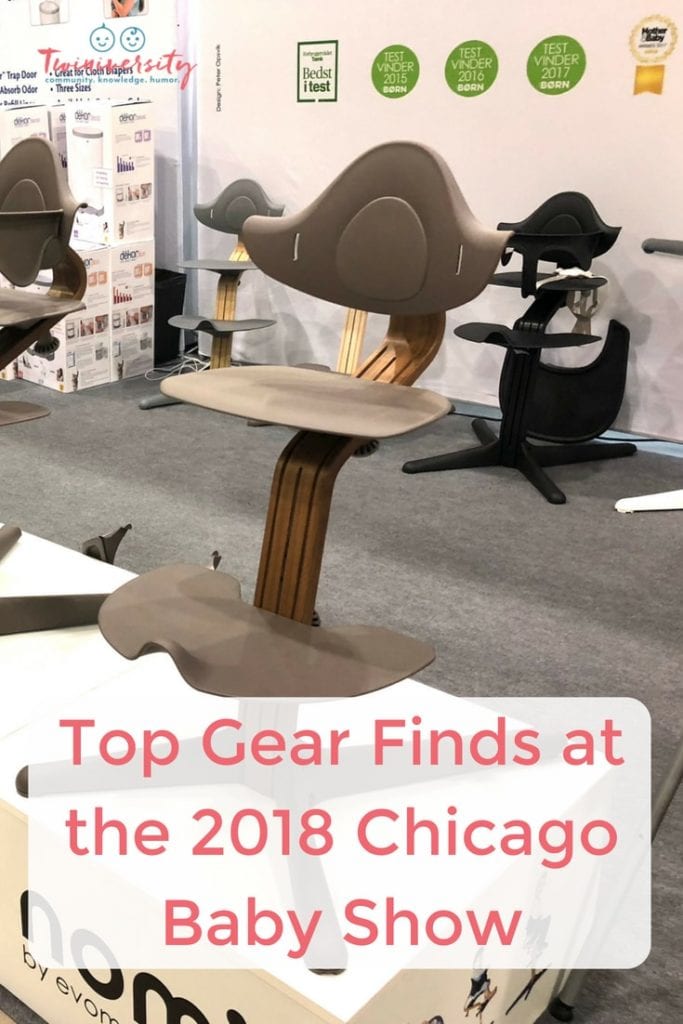 Also, Julie did a quick video feature with Momtrends on the Love to Dream Swaddle Up, which is now offered in NEWBORN size! It's a game changer for twin families coming home from the hospital.
Julie also moderated a panel on "Getting Back to You" — make sure to watch it below for great tips on finding more me time, couple time, and making new mommy and daddy friends.
Chicago Baby Show 2018 had a great turnout and we had a great time. We can't wait for next year!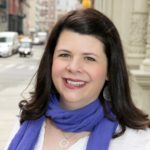 Julie Burt Nichols is Twiniversity's "Wizard Behind the Curtain", serving as Editor-in-Chief of Twiniversity.com, Account Manager, and Instructor for Chicago Twiniversity classes. Julie is a full-time working mother to twin boys, born on Halloween. She loves serving as a resource and support for new parents, soon-to-be parents, and we-want-desperately-to-be parents. Julie is proud to be a certified child passenger safety technician and the Twiniversity Resident Songstress/Jingle Writer.
---
Related Articles
Must-Have Potty Training Gear for Twins
Must-Have Supplies to Breastfeed Twins
6 Essential Items to Make Your Twin Life More Efficient
---

Got twins? Us too! The Twiniversity Podcast with Natalie Diaz is created by parents of twins FOR parents of twins, from expecting times through the teenage years and everything in between. This podcast is all about parenting twins, offering plenty of tips, parenting hacks, and of course, humor. Just know that we are laughing WITH you every step of the way.
---

Are you looking to connect with an experienced parent of multiples who has been in your shoes? Do you want to feel supported, guided, and heard as a new parent of multiples*?
Or, do you love offering advice and tips to new parents of multiples*? Would you love to support, guide and listen to a soon-to-be or new parent the way you wish someone was there for you?
If you said, "YES!" to any of those questions, then the Twiniversity Parent-to-Parent Mentorship Program is perfect for YOU!
We are looking for parents of multiples from around the globe who want to be matched up with a parent mentor, or who want to BE a parent mentor. We'll be matching up moms with moms and dads with dads from all over the world to get personal support in this crazy life of multiples parenting!! All you have to do is complete a simple application form and we'll do the matchmaking! And the best part? The program is totally FREE! There are no fees to take part in this program.
---

The rate of twin births has risen 79 percent over the last three decades, and continues to increase. A mom of fraternal twins and a national guru on having two, Natalie Diaz launched Twiniversity, a supportive website with advice from the twin-trenches.
What to Do When You're Having Two is the definitive how-to guide to parenting twins, covering how to make a Birth Plan checklist, sticking to one sleep schedule, managing double-duty breastfeeding, stocking up on all the necessary gear, building one-on-one relationships with each child, and more.
Accessible and informative, What to Do When You're Having Two is the must-have manual for all parents of twins.