I am a child of the 80s, and given all of the baby proofing products and services now available to us, it is a miracle I survived! Baby proofing wasn't even part of the vernacular back then. Many people never used bike helmets, seat belts or baby gates with their kids. Somehow I made it, although I do miss those clunky old bicycles with banana seats and streamers, and riding down the hill at top speed with no hands (with my big hair blowing in the breeze). Times have changed for the better and it is much easier to baby proof your home. I know it can seem daunting because of the variety of products out there, so here are some strategies to tackle the job.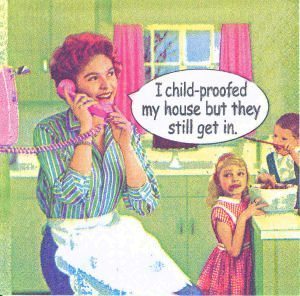 Invest in safety
If you have the financial means to do it, there are many baby proofing companies that will come to your home and assess the potential dangers for you. They will make a recommendation and quote you a price to do the work. If you cannot afford this (I know I cannot!), you can use this as a reference to get started. You can find a list of local babyproofers through the International Association for Child Safety.
But if hiring a baby proofer isn't in the budget, let's first, focus on the most dangerous hazards and break them into categories: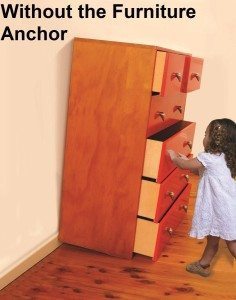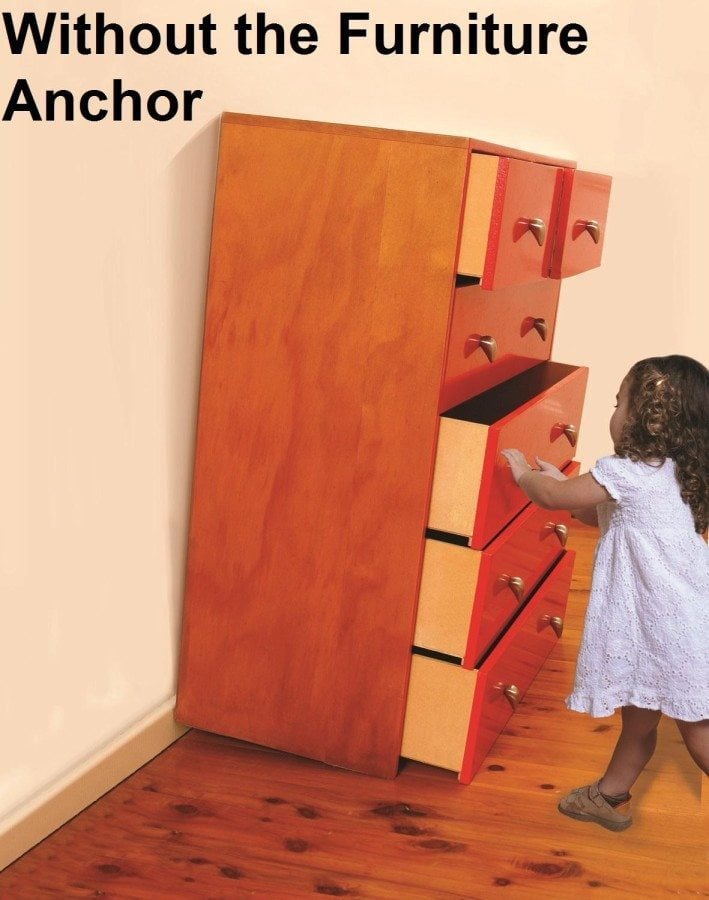 Baby Proofing Drawers
Many folks think that baby clothing doesn't weigh a lot so why all the fuss about baby proofing drawers? Well those drawers are a part of one of the largest pieces of furniture in your children room, their dresser.
While we know having twins can be a "double blessing" sometimes it can be "double trouble" and those drawers can easily turn into steps for them to get to something at the top of that dresser. The twins can also easily get their tiny fingers caught in a shutting drawer. OUCH! So baby proofing drawers is no joke, it's a MUST DO on your to-do list.
There are many varieties of baby-proofing drawer items on Amazon. Some sticky, some magnetic. Some permanent and some removable as the twins get older.
Figuring out which one is right for you, will depend on how handy you are.
Other Big Items that need to be addressed:
I am fortunate that I have a bunch of handy people in my family. My brother was kind enough to bolt my television console to the wall and then we fastened the TV to the furniture's tabletop using an earthquake-proof set of tension straps. The whole project cost about $25. Any piece of furniture can be tipped over, so it is imperative to anchor them to the wall with furniture straps and be sure to anchor them to a stud. They are inexpensive and relatively easy to install. If you cannot do it yourself, it is worth the money to hire a handyman, find a friend to help or enlist a baby proofing service just for this job as mentioned above.
Twiniversity Tip: When your kids are old enough to climb, seriously consider removing all furniture but their cribs from their bedrooms. If two or more kids are sharing a room they can easily work together to pull something down and many children have been injured or killed this way. Remember that even an anchored piece of furniture can come down with the right weight and force and young children should be supervised at all times. Visit Meghan's Hope for more information.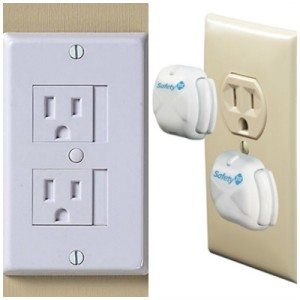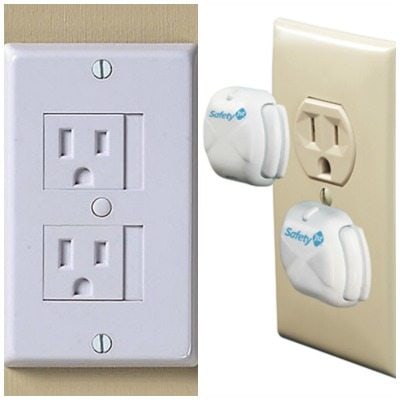 Electrical / Wires / Strangulation hazards
Outlet covers are very inexpensive, only a few dollars each for a packet of about six. We have ones that glow in the dark! Do an assessment of each room to count your outlets, that number will be sure to add up quickly. Buy ones that they can't pull off easily (see photos) or even better replace your outlet plate with one that has covers built-in.
Check for stray wires and make sure your electrical cords aren't within reach, overloaded into a socket, or wrapped around anything that can fall over onto a child if the cord is pulled.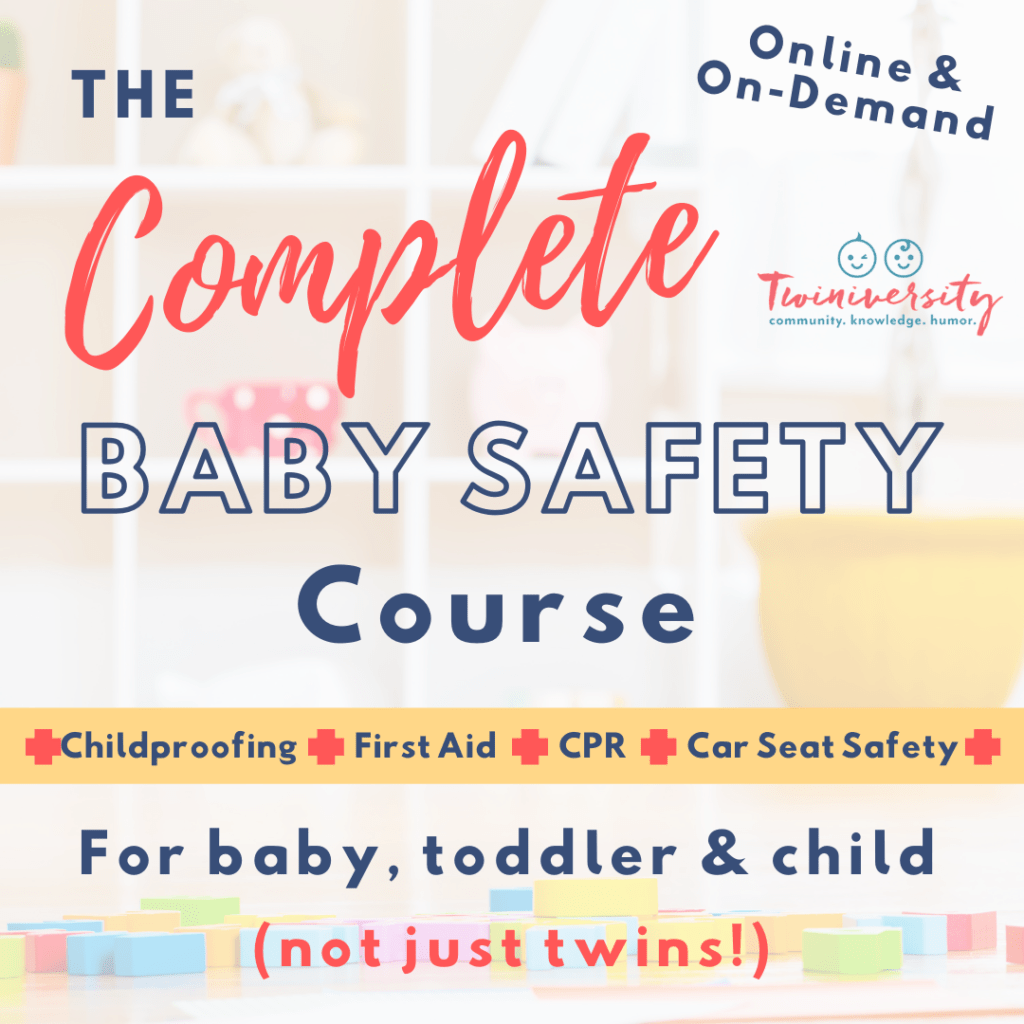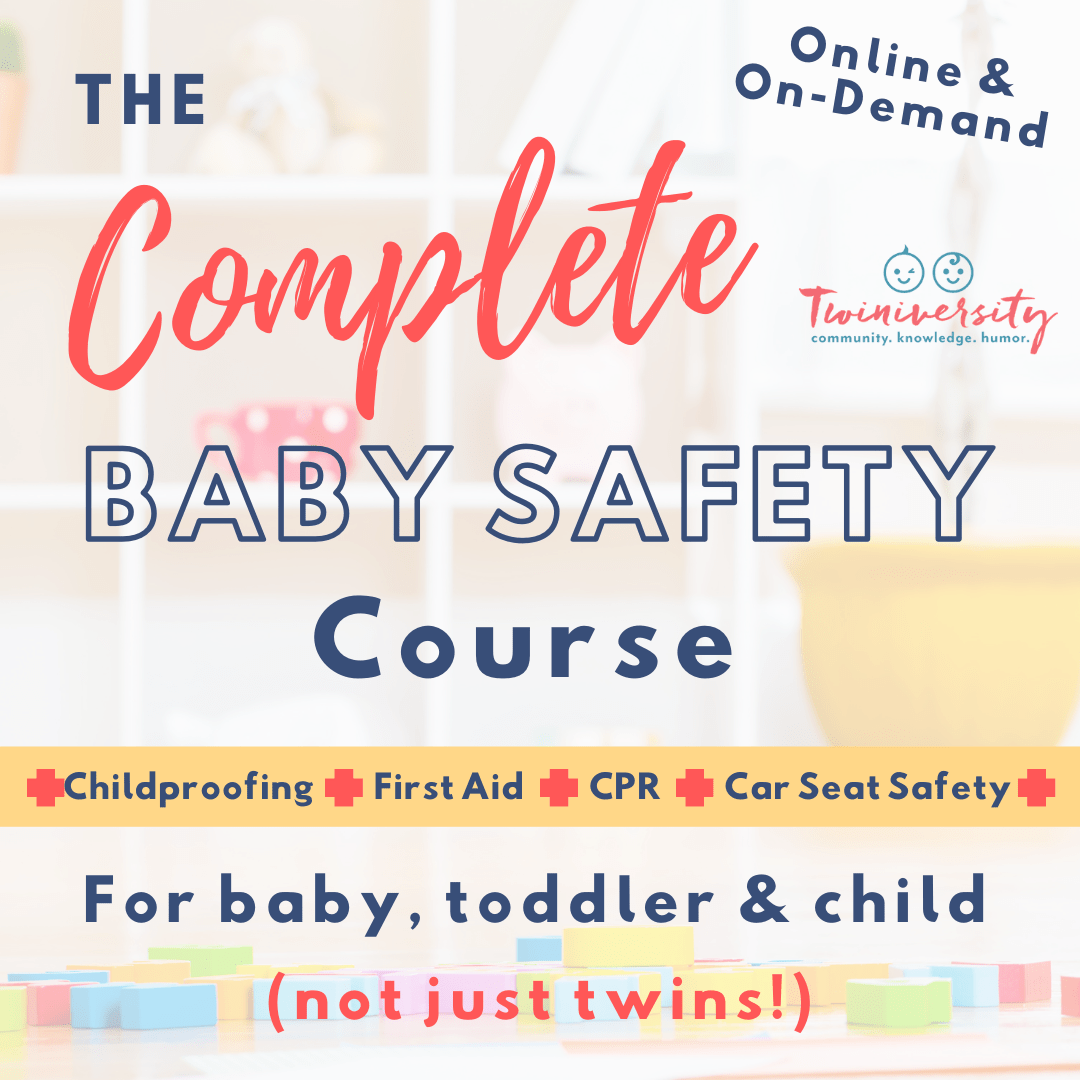 Need some baby safety training? Take the Twiniversity Complete Baby Safety course, offered on-demand. Includes video modules on infant, toddler, and child CPR, first aid, and common medical ailments, plus car seat installation and safety and childproofing your home. Click here to learn more!
Poisons / Cleaners / Chemicals
All cleaners, chemicals, and poisonous substances should be out of reach of little ones, and always locked away. Remove cleansers from under the sink to a location that's out of reach, use a medicine safe for prescriptions, and use a locked box in a garage or utility room for other chemicals.
Keep laundry detergent and any laundry pods stored away from food products. Do not keep any cleaners or non-food items in food pantries, as even older children can be confused by what is safe. Post the phone number for Poison Control in a common area, such as the refrigerator, and enter it into your phone contacts. My one-year-old ate half of a lip balm once, and he was fine, but I scrambled to find that phone number quickly.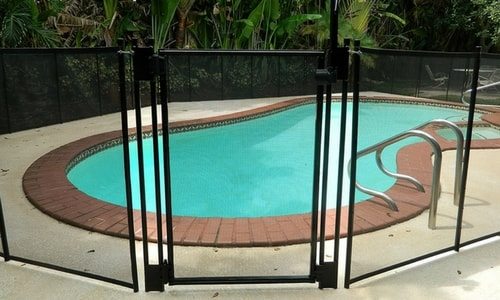 Fire Extinguishers / Smoke alarms / Carbon Monoxide alarms
This part of baby proofing is often overlooked, but very much a part of home safety. Every floor of your home should have a fire extinguisher, smoke alarm, and carbon monoxide alarm. Make sure to replace the batteries every six months. We do this in our house when we set the clocks back or forward and test them to make sure they are working properly. Again, set a recurring reminder in your phone to make it easy to remember. We also have a fire safety plan where if an emergency occurs we have an escape route plotted out from different points in the house.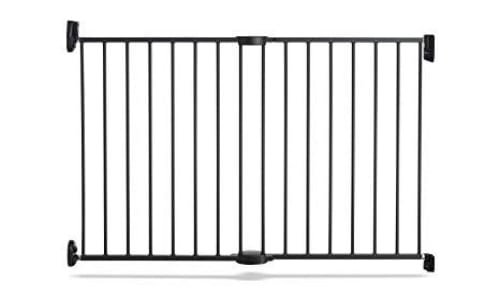 Gates / Sliding Doors / Windows / Cabinets
Once my twins were on the move – one in each direction – we put up baby gates to block them from the kitchen and bathroom. If you have any stairwells or other areas where children could fall, use gates there as well (the taller the better). Childproof locks for sliding doors and cabinets are imperative to keep little ones from closing their hands or fingers in them. These locks are also inexpensive and easy to install. Window guards are a great peace of mind to make sure no one will fall out a window. My oldest son has a second floor bedroom, so we installed window guards with just a few screws.
Choking hazards / Drowning hazards
Pay attention to the small items and toys of your older children, if you have any. My oldest son knows that the house rule is any toys that are smaller than his hand have to stay in his room only and not in any common areas of the house. If I find them out of place, I will ask him to put them away or, if it is a continued problem, that toy goes in the garbage. Legos especially and the like, fall out of pockets, so I routinely do a sweep of the carpet and check where the babies are playing for errant toys. Make sure anything your baby is playing with is bigger than about the size of an egg and does not have any loose pieces or parts that can be broken off. If a toy is broken, throw it away – do not try to re-attach pieces with glue or tape.
Pools or jacuzzis should be fenced with a padlock and/or fitted with an alarm. If you live near a pond, lake, or body of water, make sure you have deadbolt locks (that need a key to open) so little ones cannot get outside unsupervised. In the house, be wary of toilets with the lids down as babies can topple in and be hurt. A door knob cover on bathroom doors or toilet lock can ensure safety.
Appliances
Some people like the appliance locks. I choose to just not ever let my twins loose in the kitchen. I know that is not feasible for everyone, so you can use appliance proofing products such as oven knobs and refrigerator locks, as well as cabinet locks. Keep in mind that these locks shouldn't be substituted for supervision. Never leave a child unattended near a stove or open refrigerator.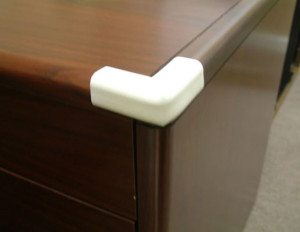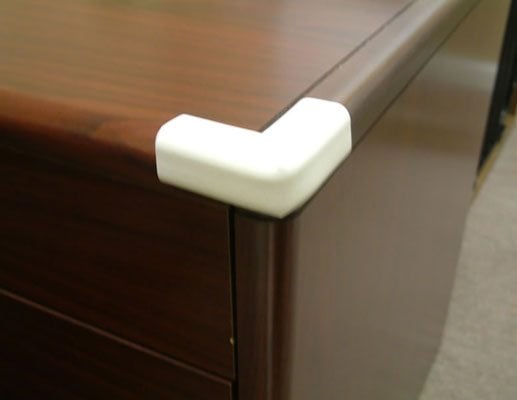 Sharp Edges
Last, but not least. This is my favorite thing to baby proof because I go a little crazy with all the edge cushioning strips. You can purchase a roll of spongy corner guards and stick them all over any sharp edges in your home. I even put one on the edge of the baby's dresser where I always bump my own head after picking up after them. Make sure you cover any sharp table edges, furniture edges, or surfaces where baby can bump into or fall into.
Most of all, be attentive. Children can get into anything. You may not opt for a toilet lock at first, but if that is the place the babies try to get to most often you might want to change your approach. Don't try and do everything in one day. Make a detailed plan and checklist and tackle your baby proofing over a few weekends or during free time. Ask a family member or have a babysitter attend to the children so you can give your attention to and complete your baby proofing. You can do it! Just make sure to practice opening the cabinet locks, they can be tricky. There is nothing worse than locking yourself out of the cabinet that holds the cookies at 4 a.m. 🙂
Childproofing: Why it's never too early
Childproofing Built for Two (or more)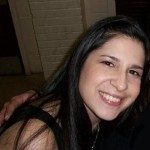 Daniele Parris is a work-from-home mom to an upbeat six-year-old boy and almost one-year-old boy-girl twins. She lives in the suburbs of New York City and has degrees in Fine Arts and Philosophy from New York University. She makes her living in the Healthcare industry and spends most of her time with her boisterous Italian family, trying to get a word in edgewise. Her hobbies include cooking and baking, an unholy knowledge of 80's hair-metal bands and trying, albeit almost always in vain, to guess the monetary value of the items on Antiques Roadshow.