Of all the things I thought my twin girls would inherit from me, cradle cap was not on my list. Even as an adult, I sometimes tangle with dry scalp issues thanks to dry Kansas winters and occasional stress. So when I looked at my newborn girls and saw the yellow tinted, large scales on the tops of their heads I knew I had to get a handle on it fast.
Cradle cap is a yellowish, patchy, greasy, scaly and crusty skin rash that occurs on the scalp of recently born babies. According to a Babycenter.com, while the cause of cradle cap is unknown, it is completely harmless and very common. Parents might notice the scaly condition in other parts of their child's body, like eyebrows, around the ears, or in other body creases like armpits. This condition does not indicate allergies or lack of hygienic care of a child, so new parents can cross that off the guilt list. The condition is easily fixed at home and rarely needs prescription-strength fixes. Cradle cap is usually only a problem for 6 months to a year.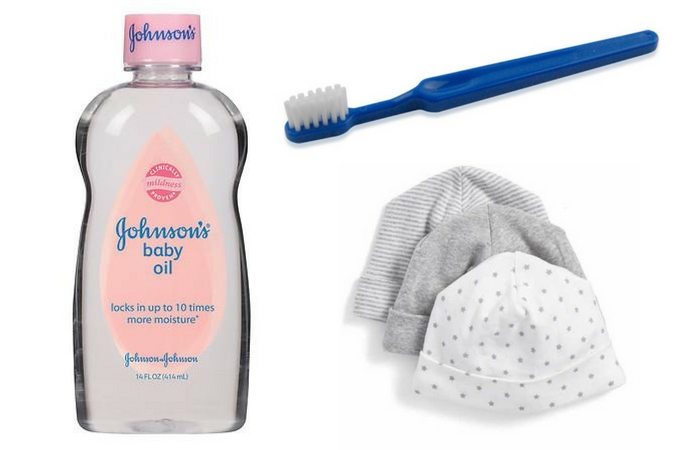 The remedy our pediatrician gave us only required a few household items: baby oil, cloth baby hats, and a soft bristled toothbrush. About twenty minutes before bath time I would coat the tops of the heads with baby oil and cover their heads with the hat, essentially using their own body heat to help loosen the scaly parts. In the tub, I would take the soft bristled brush and gently buff their scalps. After a thorough shampooing and making sure their scalps were completely dry, I would apply lotion to their scalps. We did this every morning.
Twiniversity Tip: Dr. Brown's Nutritive Baby Balm is great for cradle cap!
While the thought of rubbing their heads with a toothbrush freaked me out as a new mom, I found it worked so much better than just using shampoo alone. To avoid parents learning the hard way like I had to: you don't have to use much baby oil. Too much can drip into their faces or cause a build up problem on their scalps, making the condition worse.
Also, don't use baby hats that are special to you. While I never had a problem with staining, it could happen. You do not need to buy special lotion: whatever you use on their bodies is fine; most pediatricians would recommend perfume and dye free.
My girls also had small patches of cradle cap in their eyebrows, so at night as I was getting them ready for bed, I used a soft, wet washcloth and gently wiped at their eyebrows. This was sufficient for my babies' eyebrows. I would also use this technique on their scalps if they were going through a flare up, followed by a thin layer of lotion.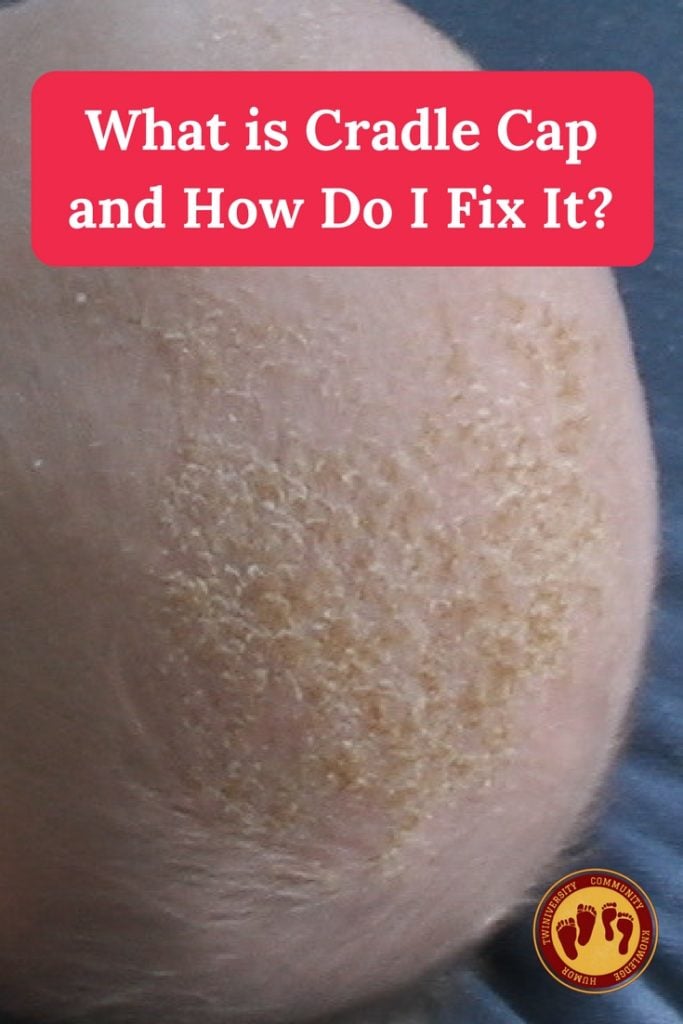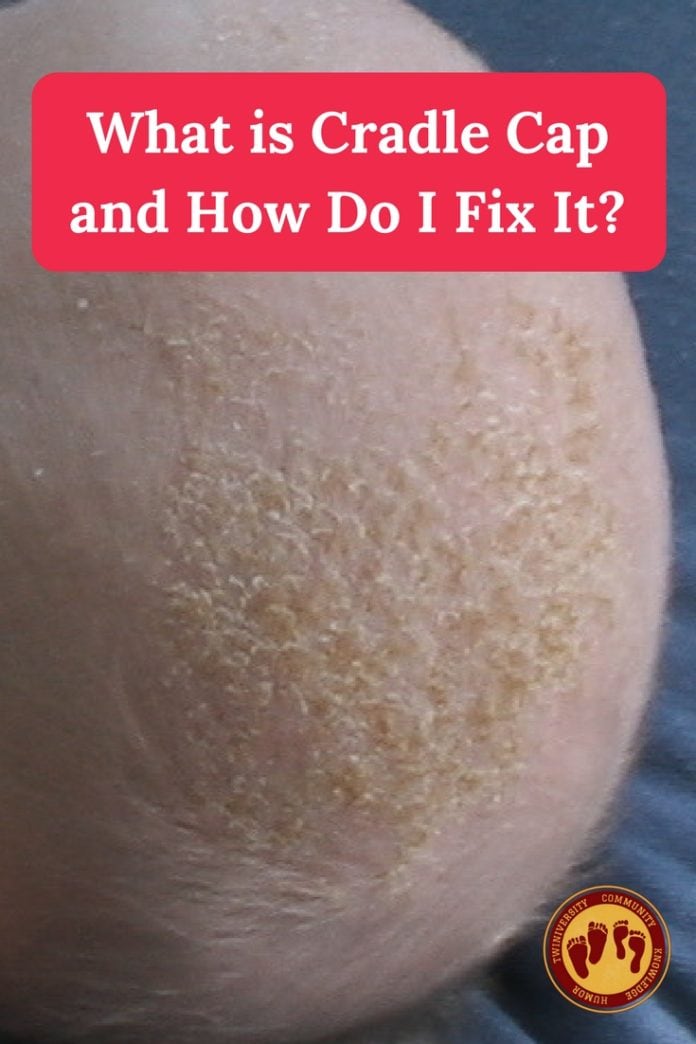 Now that our girls are almost 6 years old, if I notice dry scalp symptoms I simply wash with a tea tree oil infused shampoo once a week. This natural oil is anti-microbial and is also recommended for repelling bugs such as lice, and I prefer it to the medicated shampoos for their mild cases. Once I convinced my kids the cooling sensation is not their hair falling out and we're very careful not to let the suds drip in their eyes, it's a much easier routine than taking a toothbrush to their heads.
Once I learned more about cradle cap and how to fix it, it was easy to keep under control. Looking back, I honestly can't tell you how long my girls had it. I just remember the blur of baby oil and prayers that I kept my identical girls straight and didn't bathe the same one twice. While it is not pretty to look at, it is easily fixed and outgrown fast; very few cases require medical intervention.
All content on this Web site, including medical opinion and any other health-related information, is for informational purposes only and should not be considered to be a specific diagnosis or treatment plan for any individual situation. Use of this site and the information contained herein does not create a doctor-patient relationship. Always seek the direct advice of your own doctor in connection with any questions or issues you may have regarding your own health or the health of others.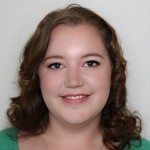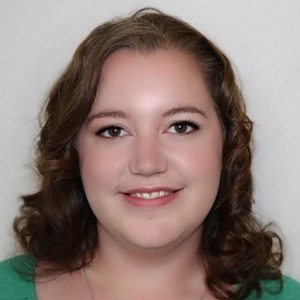 Leah Bryant is a stay at home mom of three, identical twin girls and a son. She is a proud Kansas native (insert favorite Toto quote here) and currently resides in the Kansas City metro area. Besides being constantly surprised by the wonders of raising twins and caring for her family, Leah's hobbies include cooking/baking, gardening, reading actual grown up books along with Dr. Seuss, and cheering on her favorite home-grown sports teams. Leah also meets the challenge of keeping up with Sonny, the newest member of the family. He is an American Eskimo dog the family adopted after he was rescued from a puppy mill. While Leah is active on most social media sites, you can find her family blog at http://twinsplusabe.tumblr.com/.
---
Related Articles
---

Expecting twins? START HERE! Check out our ultimate list of the most important articles for expecting twins and managing your newborns!
---
The rate of twin births has risen 79 percent over the last three decades, and continues to increase. A mom of fraternal twins and a national guru on having two, Natalie Diaz launched Twiniversity, a supportive website with advice from the twin-trenches.
What to Do When You're Having Two is the definitive how-to guide to parenting twins, covering how to make a Birth Plan checklist, sticking to one sleep schedule, managing double-duty breastfeeding, stocking up on all the necessary gear, building one-on-one relationships with each child, and more.
Accessible and informative, What to Do When You're Having Two is the must-have manual for all parents of twins.
---
Whether you're a twin parent in the big city surrounded by scores of resources, or a triplet parent out in the country with no one around for miles — our multiples parenting forums are for YOU! Sign up for FREE and connect with people who are just like you — parents of multiples looking for advice, parenting tips, or even just people to chat with who will understand what you're going through. Our forums are open to people all over the world and we offer scads of specialty rooms to find others who are going through the exact same thing as you. Check it out today!
---

Twiniversity is the #1 source for parents of multiples and we are growing faster every day!
Find us all over the web: