Hey, gang! We've got a great article today all about the Dr. Brown's Silicone One-Piece Breast Pump PLUS an amazing Giveaway from our friends over at Dr. Brown's. Make sure you scroll down to enter to win!
It happens to all twin moms: one baby wakes up hungry, we latch them on, and then feel a trickle from the other breast. Aside from the inconvenience of a soaked shirt, for us moms of multiples, this is doubly tragic as we lose some of our most precious resource: breast milk! Luckily the Dr. Brown's Silicone One-Piece Breast Pump is here to save the day (and the liquid gold)!
SCROLL TO ENTER!
How does the Dr. Brown's Silicone One-Piece Breast Pump work?
Often when breastfeeding, you latch a baby onto one breast and milk will also begin to flow from the other side. This is fabulous when you are breastfeeding twins, but not so much when only one baby is hungry or with you at the time. Enter the Dr. Brown's Silicone One Piece Breast Pump which features a practical design that uses soft suction to ensure you collect every last drop of breast milk.
The Dr. Brown's Silicone One Piece Breast Pump works like a manual pump without the exhausted hands from squeezing. Simply attach the soft, silicone flange to your breast, give it a quick squeeze and rely on its hands-free, gentle suction to catch all those precious drops.
The best part is the hands-free design that lets you focus on keeping the baby attached while it does all the work on the other side, staying in place with gentle suction. Be sure to position older babies away from the bottle to avoid accidental kicking and detaching.
When you're finished pumping, give it a quick squeeze once more to release and use the easy pour design spout to empty into the included bottle. Be sure to do this right away as reviewers have warned that it tips easily. Then you can feed the baby right away or top it off with the cap and save it for later!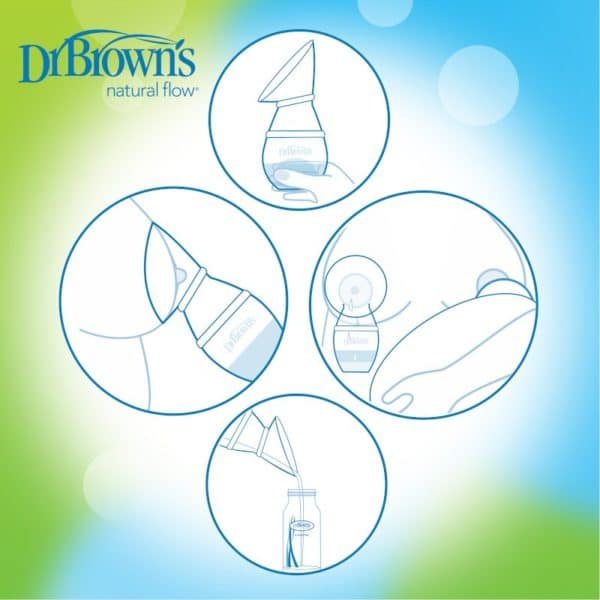 What's included with the Dr. Brown's Silicone One-Piece Breast Pump?
The one-piece design features a super soft and flexible silicone material flange that can conform to nearly all breast shapes and sizes. Keep track of ounces collected with easy-to-view measurements on the 4-ounce collection cup.
Included with your purchase of this sleek silicone pump you also receive a Dr. Brown's Options+ Anti-Colic 4-ounce bottle with a cap, as well as a convenient drawstring travel bag for sterile and secure storage on the go. It's basically an all-in-one manual pump set!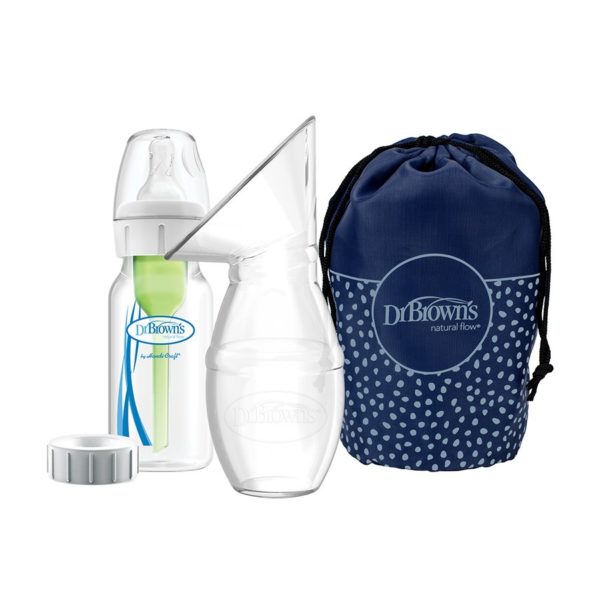 What else can the Dr. Brown's Silicone One-Piece Breast Pump do?
Not only does it catch milk that would have otherwise been lost to pads or your shirt, but it can also help gently bring on your let-down of milk. Instead of breaking out the electric pump or hand-massaging, just attach Dr. Brown's Silicone One-Piece Breast Pump and get the milk flowing before placing the baby on the breast.
Have an overactive letdown? Let the pump take those first blasts then switch to nursing so baby doesn't get startled or choke.
Use it as a manual pump to help relieve engorgement when you're overfull or you're on the go. Simply attach, squeeze and let it do its thing. While it will not replace your electric pump, it will become your silent companion allowing you to pump discreetly anytime, anywhere. Bonus, if you need to release further, you can continue squeezing the base to keep the pump action going, just like a manual pump.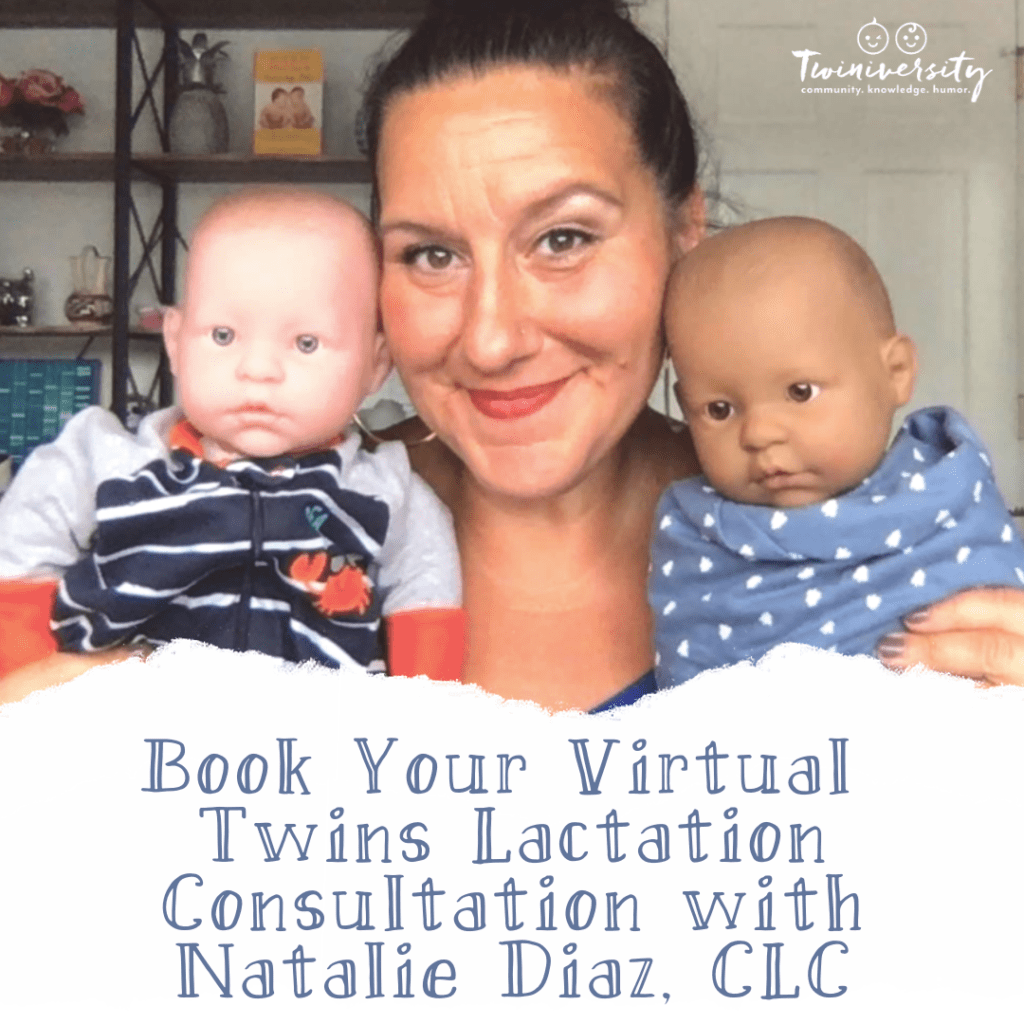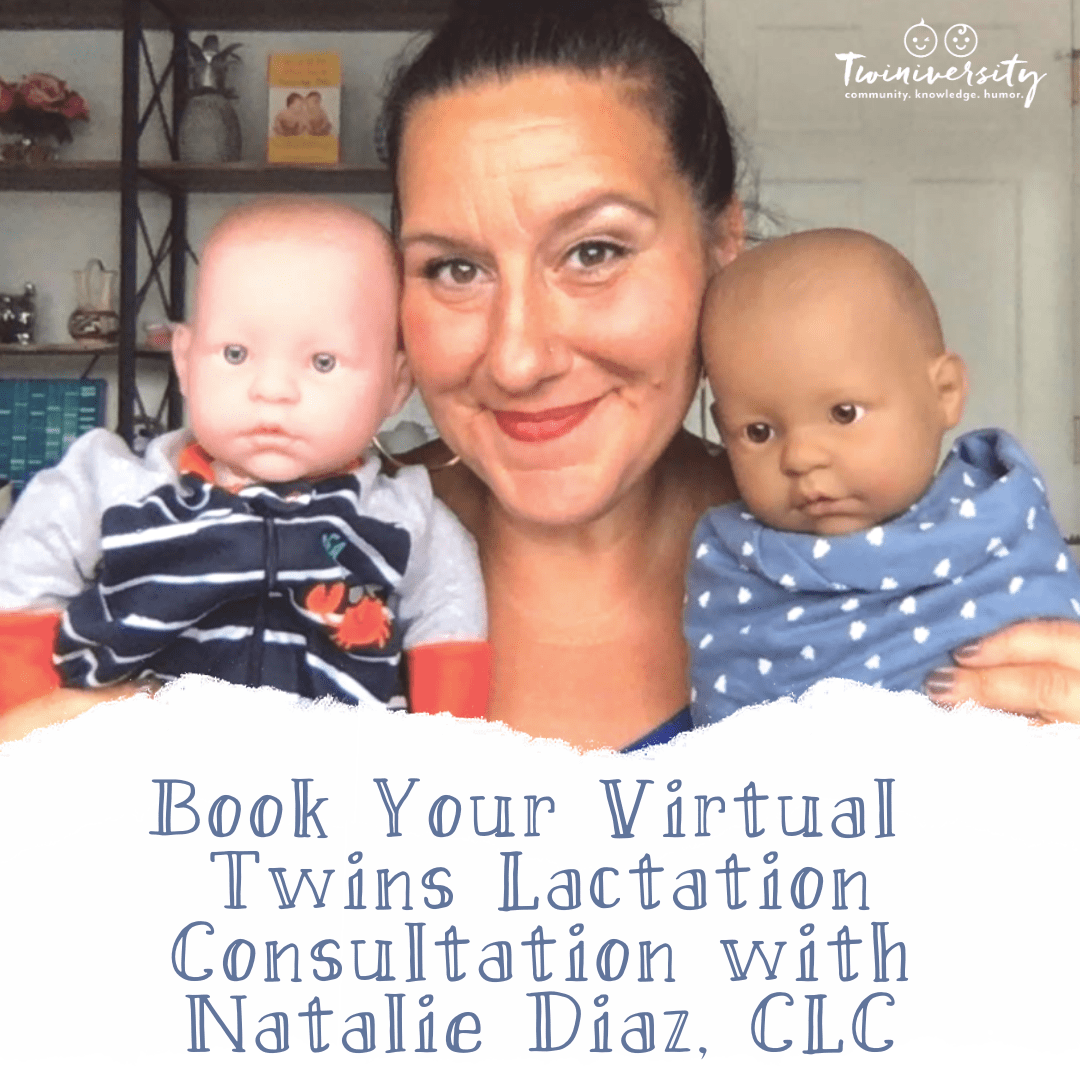 Need twins lactation help from a pro? Book a virtual session with Twiniversity founder Natalie Diaz, Certified Lactation Counselor. Click here to book now!
How do I care for the Dr. Brown's Silicone One-Piece Breast Pump?
This BPA-free, silicone breast pump features a one-piece design that allows for quick and easy cleaning. The Dr. Brown's Silicone One-Piece Breast Pump can easily be washed by hand and is also top-rack dishwasher AND sterilizer safe. Its petite design allows for easy portability, especially with its included travel bag that will fit any size purse or diaper bag.
Note: The pump does not include a stopper so be sure to have your bottle or pumping bags on hand to prevent spills!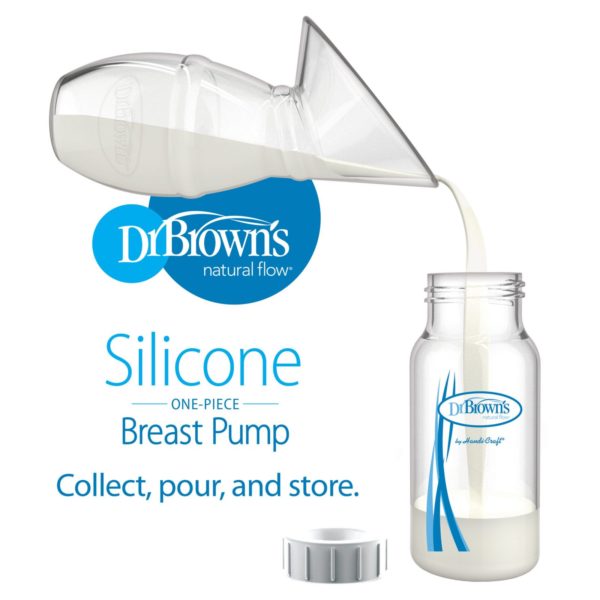 What do parents say about the Dr. Brown's Silicone One-Piece Breast Pump?
BEST ACCESSORY TO COLLECT THE LET DOWN!
I got this pump couple weeks [sic] ago and instantly fell in love. I have high flow and leak issues every time I feed. This pump is perfect to collect the let down from 2nd boob. I also use it to collect the milk before feeding to minimize the pressure and hence reduce the gas issues for my 3 MO sweet bay. I absolutely love this and recommend [sic] this product."
Dr. Brown's Review, Riddz, February 6, 2020
Perfect breastfeeding accessory
As a 6 time breastfeeding mom I've used many different pumps and accessories through the years. Thinking back to how much lost milk absorbed in breast pads! I'm less than 2 weeks pp and have been able to collect quite a bit by using on the opposite side I'm nursing from. I'm busy and need to multi task and this lets that happen with ease. As a mom to a special needs 1 yr old I can know my expressed milk is going to him instead of to waste. It's also able to go places like my hot shower to get clogs out that my electric can't! Really is one of the most useful items a breastfeeding mom could have.
Dr. Brown's Review, MomOfMany, December 4, 2019
Easy and comfortable to use!
This pump was very easy to use. It was extremely comfortable I'm good for on the go. There was no leakage and it caught spills easily. It was easy to clean and bring with me anywhere.
Dr. Brown's Review, Shann64, Feb 6, 2020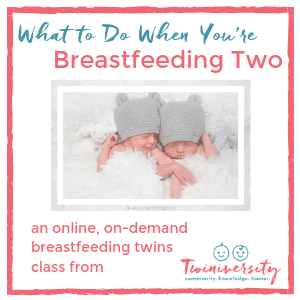 Worried about breastfeeding twins? What To Do When You're Breastfeeding Two is an on-demand online breastfeeding twins class made just for YOU! This course was created by Twiniversity in partnership with Judy Teibloom-Mishkin, IBCLC. Click here to learn more… and while you're at it, check out our virtual lactation consulting and virtual twin parent coaching services.
No more wasted milk!
Breastfeeding twins is no joke! Make sure you're prepared to catch every drop of that liquid gold. Whether you're establishing your supply, need to catch those drops, or a way to help a slow or overactive letdown, the Dr. Brown's Silicone One-Piece Breast Pump is the solution. With its convenient travel bag and included Anti-Colic Options+ Bottle this all-in-one, hands-free milk collection system is a total steal. Get yours today!

Sweepstakes Terms & Conditions
Enter to win here!
Latest From Twiniversity