Easter is such a beautiful way to kick off the warm spring weather! We love this time of year for family traditions like making Resurrection Rolls, dying Easter eggs, egg hunts, and more. My happy place is spending an afternoon doing holiday crafts with my kids. Easter is a holiday that has no shortage of craft idea themes to choose from!
My kids love working together on these projects but their favorite part is deciding where to display their beautiful new décor! It gives this Lenten season of waiting a festive and hopeful feel as we count down the days until our Easter celebration.
A few quick tips for doing crafts with your children:
Choose age-appropriate crafts! Toddlers will lose interest quickly if all the steps are so complicated that they are unable to do anything themselves.

Have everything prepared ahead of time. Little kids have short attention spans so have all your supplies laid out and shapes cut out before you begin.

If there are adults only steps have a coloring page for them to work on or another step they can do while they wait.

Let go of perfection! In the end, it doesn't matter if they do the craft 'correctly' – it's just for the fun and memories!

Let them display their projects for all to see! Encourage their creativity!
Easter DIY Decorations to Make with Kids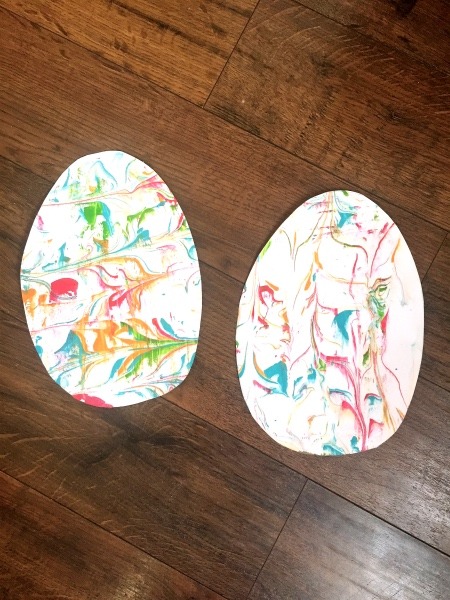 Shaving Cream Easter Eggs
You need:
White cardstock

Paint colors of your choice

Shaving Cream

Cookie sheet or pan

Toothpicks

An old gift or discount card to use as a scraper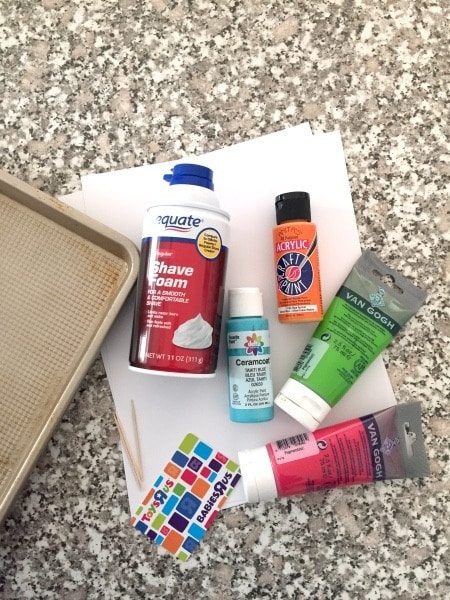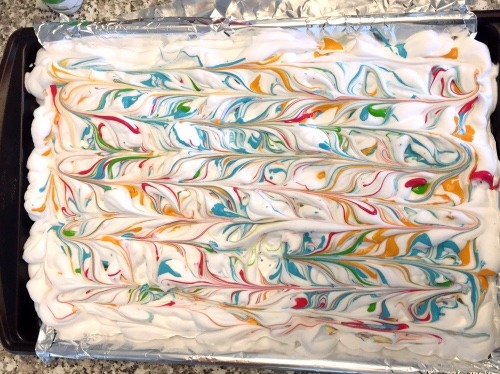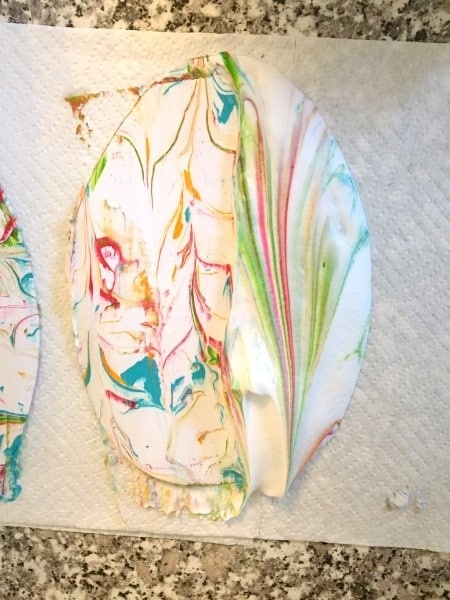 Draw and cut out an egg shape out of your white cardstock.

Spray a good layer of shaving cream on your cookie sheet. (If you choose, you can line your cookie sheet with foil or wax paper for easier cleanup.)

Squeeze lines or designs of each color of paint onto the top of your shaving cream.

With your toothpick, create lines in the shaving cream going one way and then going the other way. Continue going back and forth directions until your shaving cream/paint has a marbled effect.

Press paper egg into the shaving cream. Lift up and place on the counter shaving cream side up.

Using your old gift card, scrape off all the shaving cream leaving the paint design in it's place.

Let dry overnight and display!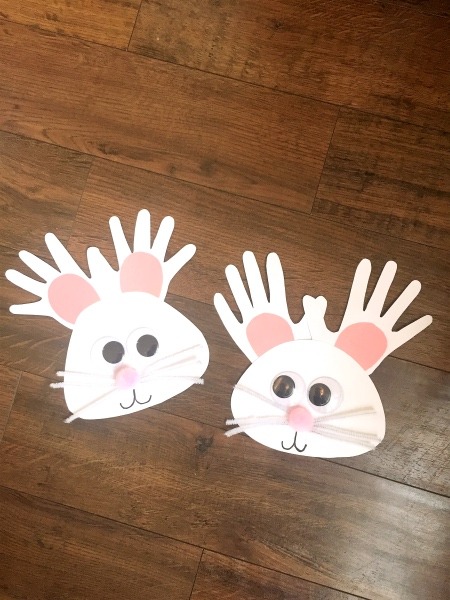 Handprint Easter Bunnies
You need:
White card stock

Pink construction paper

Permanent black marker

Scissors

Glue

Pink pom poms

Large googly eyes

White pipe cleaners

Little hands!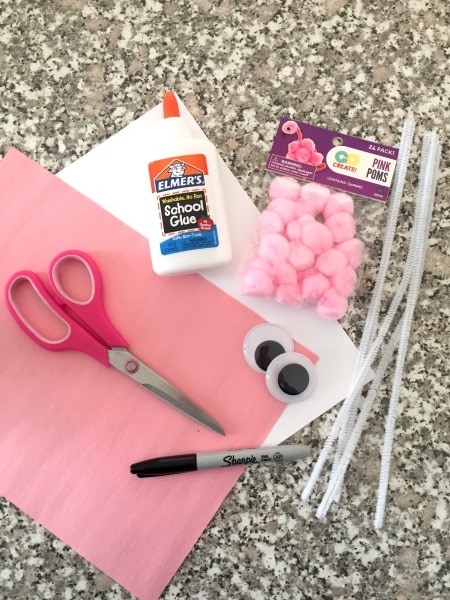 Trace and cut out each of your child's hands onto the white cardstock.

Cut out a shape for the head out of white cardstock and the inside of the ear out of the pink paper.

Glue your pink ear pieces to the cutout hands. Glue the hands to your bunny face.

Cut your pipe cleaners into fourths. Glue on googly eyes, pipe cleaner whiskers, and pink pom pom nose.

Draw on the mouth with your black marker.

Let the glue on the pipe cleaners dry for several hours and display!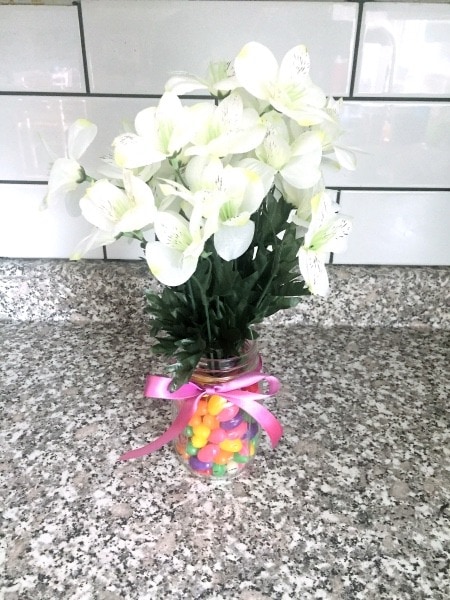 Jelly Bean Flower Vase
You need:
Mason Jar

Multicolored jelly beans

Artificial flowers

Toilet paper roll

Ribbon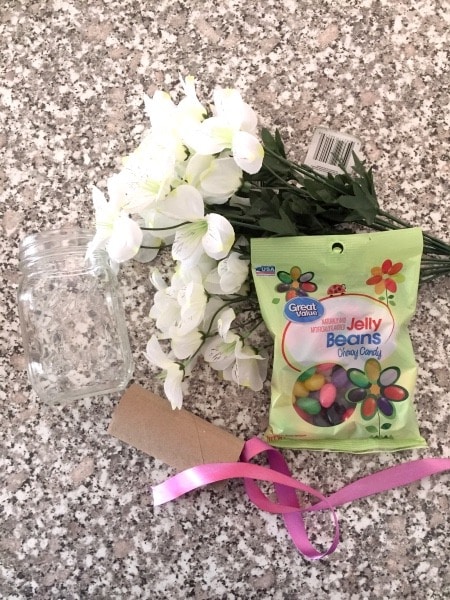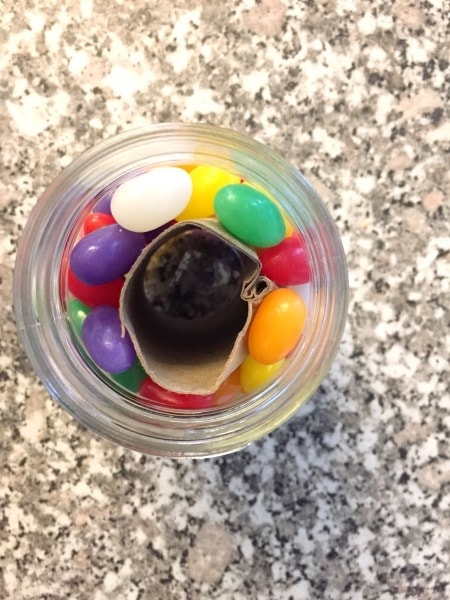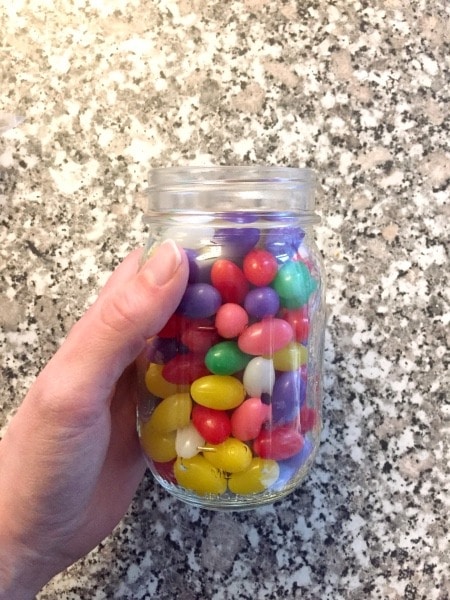 Place your toilet paper roll inside the mason jar. Fill around the outside of the toilet paper roll with jelly beans, leaving the center empty. (This is where you will put your flowers – plus then you will use less jelly beans!) It's okay to scrunch the toilet paper roll to fit more jelly beans around it. It won't show anyway!

Tie ribbon around the top of your jar.

Place artificial flowers inside the toilet paper roll and use as a table centerpiece or decoration!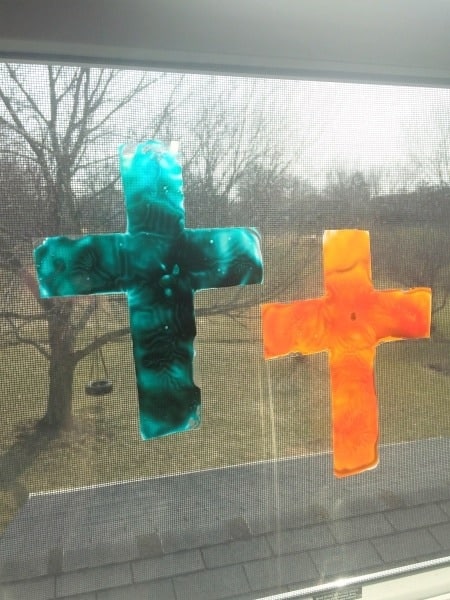 Glue Window Cling Cross
You need:
Gallon size Freezer Baggie

Scissors

Glue

Food coloring

Craft stick or toothpicks

White paper for cross (not pictured)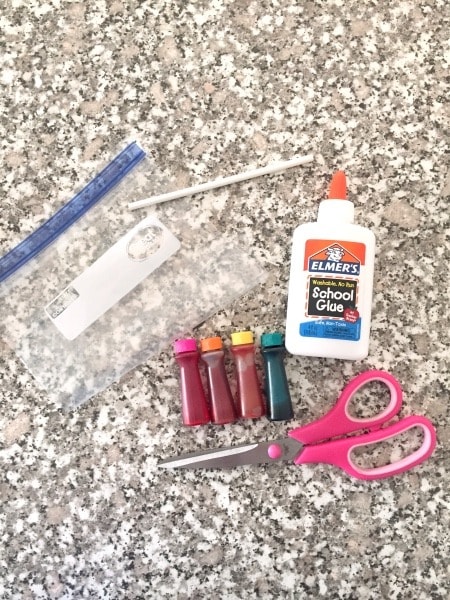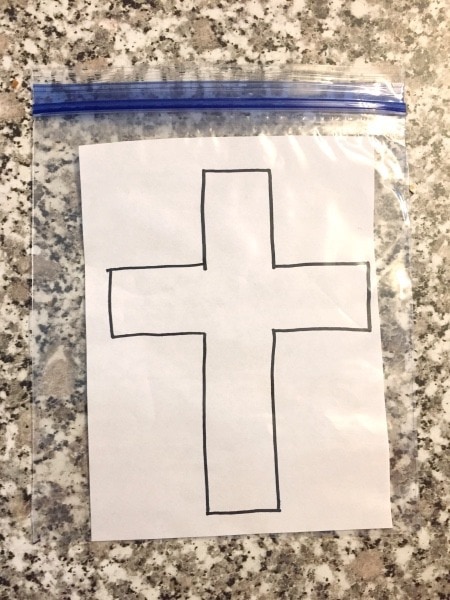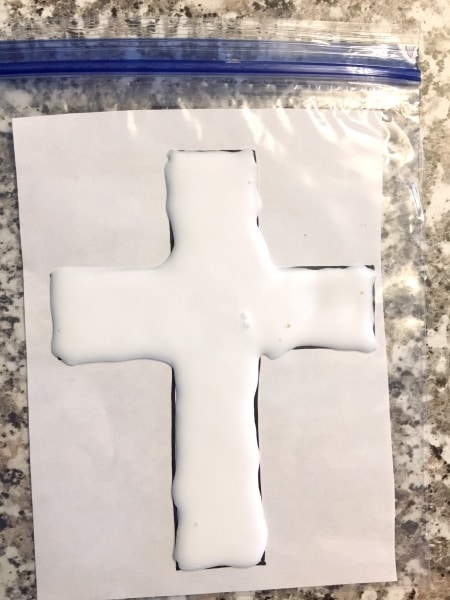 Draw a cross onto half a sheet of regular paper. Trim so it fits inside your freezer bag and seal.

Trace and fill in the cross with a generous amount of your glue.

Place approximately 4 drops of your food coloring onto the glue. Use your toothpick to swirl the color around to create a pattern. It's okay if the glue gets outside the pattern of the cross.

Let dry for 24 hours or use a hair dryer (at a distance so it doesn't melt the bag) to dry the glue faster.

Cut entire bag along the cross pattern of your paper. Peel the dried glue cross off the bag.

Smooth onto the window. If the cross doesn't want to stick, place a small amount of water on the window surface to make the cross cling to it.
Happy Easter!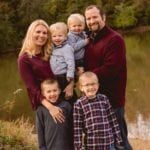 Amy Cook is a midwestern wife and mom to four boys ages 8, 6 and 3-year-old fraternal twins. She has a degree in Biochemistry and worked in medical research for 8 years before becoming a SAHM when her twins were born. Now she runs her Etsy shop and graphic design blog, Loving Our Messy, offering free printables and design tools. Her other passions include baking, watching baseball and all things creative.
Related Articles
How To Create Fantastic Easter Baskets Without Candy
Easter Basket Essentials Your Little Ones Will Love
The Easter Egg Hunt Survival Guide