Last updated on September 21st, 2023 at 05:39 pm
Let's chat easy summer recipes! We've all been there, sweating through our clothes, struggling to keep our hair from sticking to our neck, while children whine, and the heat from the stove overpowers the fans and AC. Despite the fact that parents may have a lower appetite, we still have to feed our children during the intense heat of summer. That's when the creativity comes in. The more you can make meals ahead, or use the grill outside, the better your experience will be. Making pasta on the stovetop at 10 pm and eating it chilled the next day for lunch or dinner allows you to avoid the extreme heat (and your kids avoid the heat too!). Bonus; the cold pasta is more appetizing than a warm meal.
Take the time to plan ahead a few meals during the heat of the summer so that cooking can become your time to unwind after the kids go to bed instead of a time of overheated exhaustion. The recipes below have served me well over the years to keep my sanity when the temperatures are rising and humidity is zapping energy from my family. Don't forget to make use of pre-marinated meats to grill from your local grocery store and eat fresh produce straight from the garden whenever possible for these summer recipes.
Greek Pasta Salad
This is a family favorite that I often double or triple for groups or my husband's midnight snacking habits. I am often surprised how quickly this goes. It's good as a meal by itself, a side, or late night leftovers.
1 Box of Rotini Pasta (Veggie Blend is my favorite)
1 Cucumber quartered lengthwise and chopped
1 package of cherry tomatoes
¼ cup of red wine vinegar
⅛ cup of olive oil
½ teaspoon of Italian Seasoning
½ teaspoon salt
½ garlic powder
½ teaspoon minced onion
1 10 oz container of feta
Grilled chicken (optional)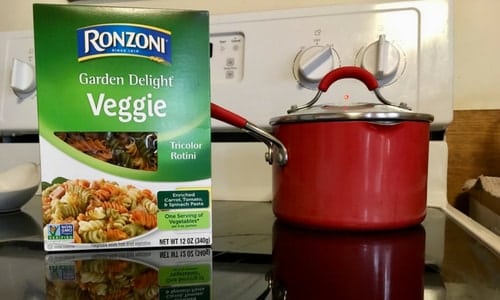 1. Cook the pasta as directed on the box.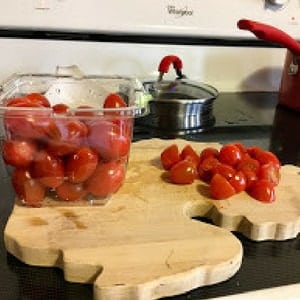 2. Cut the cherry tomatoes in half.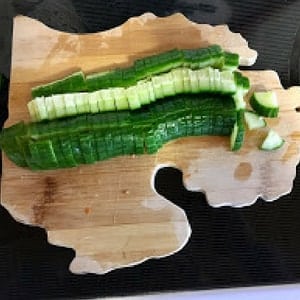 3. Quarter cucumber lengthwise and then chop.
4. Mix red wine vinegar, olive oil, and spices in a large measuring cup.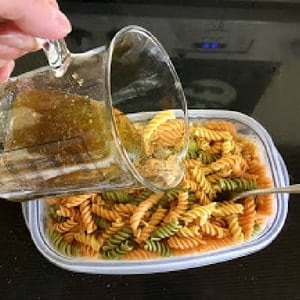 5. Combine drained pasta and veggies in a bowl, or directly in a container with a tight lid. Drizzle the dressing over pasta and veggies. Stir or shake in the container.
6. Add feta and chicken. Stir gently.
7. Serve with additional feta and pita bread.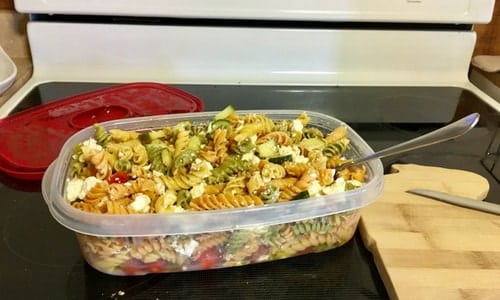 For a printable version of this recipe click here.
Black Bean and Feta Tacos
This is a family favorite year round, but somehow in the summer the beans and coleslaw mix feel lighter than traditional tacos. Also, the heat used to prepare this meal is negligible.
1 can of black beans
1 teaspoon chili powder
½ teaspoon paprika
12 oz crumbled feta cheese
10-12 small tortillas
1 bag of shredded lettuce
3 Tablespoons lime juice
1 Tablespoon olive oil
1 teaspoon garlic salt
1 Roma tomato chopped
Hot sauce
1 Avocado sliced (optional)
1. Drain the beans and pour into a bowl.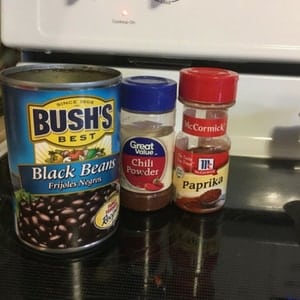 2. Season beans with chili powder and paprika.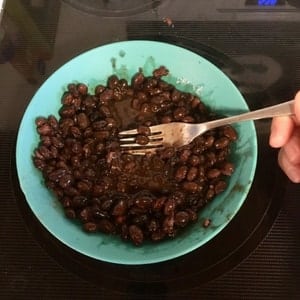 3. Mix in seasoning and gently smash the beans.
4. Preheat a pan on the stove with a light coat of non-stick spray or olive oil.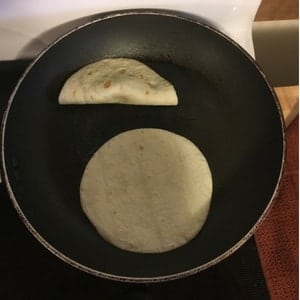 5. Lightly heat/toast one side of the tortilla in the pan. Flip the tortilla, a place spoonful of beans along the diameter of the tortilla, fold the tortilla in half along the line of beans, lightly grill each side of the tortilla until you can see some browning. Store the tortilla with beans in a warm place, such as a cookie sheet in the oven (in the winter I'll set the oven to 150 degrees if I'm cooking for a crowd, but this is not necessary for the summer). Continue this process until all the beans are used. Once you get a rhythm you can begin step 6.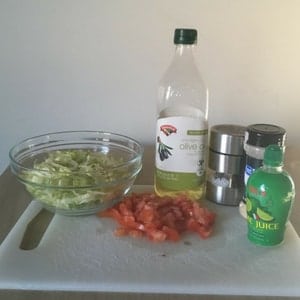 6. Combine the shredded lettuce, chopped tomatoes, olive oil, lime juice, and garlic salt in a bowl. Gently stir. I also love to taste test the coleslaw mixture with a tortilla chip or two here.
7. Fill your taco by adding feta, coleslaw, and hot sauce to the beans. (Or allow guests to create their plate as desired, my sister-in-law will cover the bean filled taco with coleslaw and feta cheese and eat with a fork and knife.)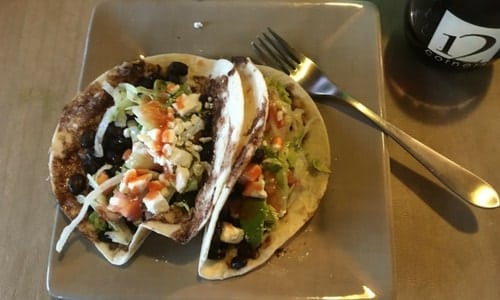 For a printable version of this recipe click here.
Avocado Lime Salad
The almost feels too simple to be a true recipe, but it can transform any meal into a refreshing dining experience. Add to a Mexican meal or meat from the grill.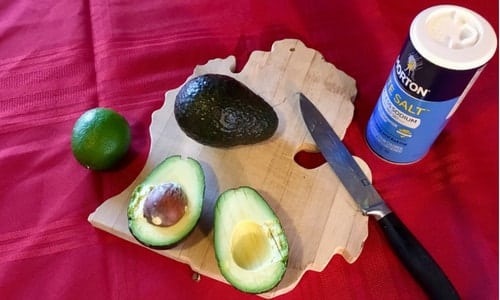 2 avocados
¼ of a lime or a ½ tablespoon of lime juice
¼-½ teaspoon coarse sea salt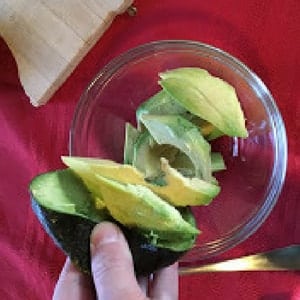 1. Open and slice the avocado into thin strips. Place in a bowl.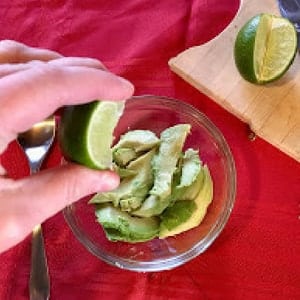 2. Cut a lime in half, and then in half again. Squeeze the juice from ¼ of the lime over the avocados. This is comparable to ½ tablespoon of lime juice.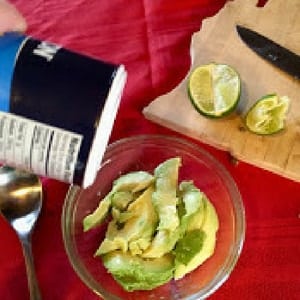 3. Sprinkle with ¼-½ teaspoon of coarse sea salt to taste.
4. Gently stir the avocados so the lime juice and salt cover all the avocado slices.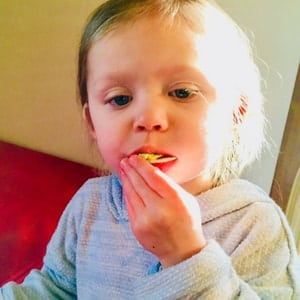 5. Enjoy with a fork or tortilla chip.
For a printable version of this recipe click here.
Quinoa Mixed Veggies
This simple prep-ahead side will add a nice variety to your summer cooking. I would happily eat fresh sliced cucumber at every meal in the summer, but this will add in protein while avoiding the heavy feel of most cooked vegetables.
1 cup of dry quinoa
1 bag of frozen mixed vegetables(16 oz. bag of carrots and peas is my favorite)
½ teaspoon olive oil
Salt and pepper to taste
1 tablespoon lime juice (optional)
1. Prepare the quinoa-based on the directions on the package.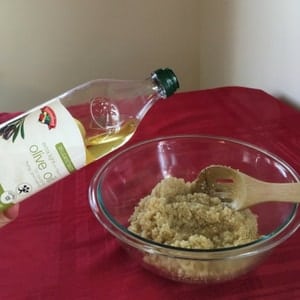 2. Move to a bowl and drizzle with olive oil to cool.
3. Prepare the entire bag of mixed vegetables, the microwave option will help minimize the heat produced.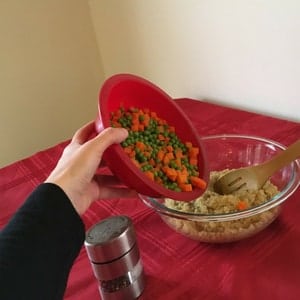 4. Drain vegetables and stir into the bowl with quinoa.
5. Season with salt and pepper to taste.
6. Chill for at least thirty minutes before serving.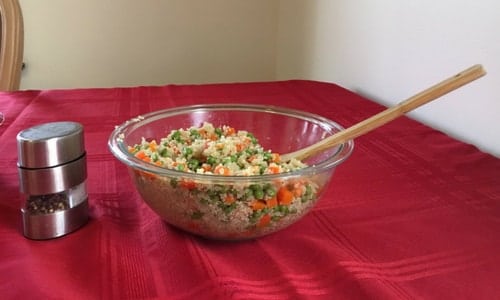 For a printable version of this recipe click here.
S'mores Bark
No need for the heat of a campfire or oven for this delicious dessert. You can keep it kid friendly with mini marshmallows, or step it up by drizzling melted white chocolate over the bark instead. Then when you are ready to serve up this fantastic dessert you can have a variety of size from the health conscious minimalist to the choco-holic, and everyone in between.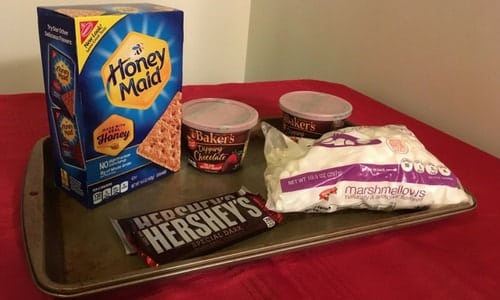 16 oz Almond Bark or Baker's Milk Chocolate
2 Crumbled Graham Crackers
1-2 Hershey bars
¾ cup mini marshmallows (or ¼ cup melted white chocolate)
1. Put two graham crackers into a ziplock bag and crumble. While the Hershey's bar is still in the wrapper break into small chunks. This is the best step for toddlers to help with!
2. Melt the almond bark or Baker's chocolate, using the microwave if you want to truly minimize heat in the kitchen. Remember to stir every 15-20 seconds if using the microwave or every 30-45 seconds on the stovetop.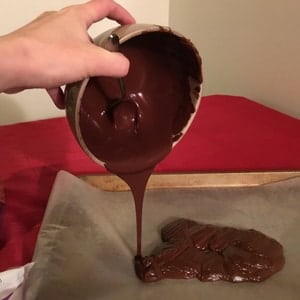 3. Pour melted chocolate onto a cookie sheet covered with parchment paper and spread to your desired thickness.
4. Sprinkle marshmallows, broken Hershey's bar, and graham cracker crumbles over the melted chocolate. (If opting for the white chocolate over marshmallows do this after adding the other ingredients.)
5. Move cookie sheet to the refrigerator to chill for at least an hour.
6. Break into pieces generally ranging from a single bite to the size of a brownie. This can be done with a knife or by gathering the four corners of the parchment paper and randomly breaking the bark from the bottom.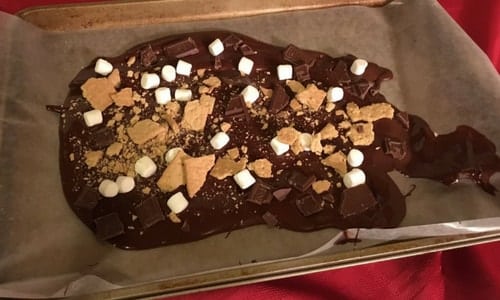 7. Return the bark to the refrigerator until you are ready to serve. (Even at a picnic in the heat of summer the bark won't melt before guests can enjoy it if it is stored in the refrigerator until the last minute.)
For a printable version of this recipe click here.
Summer is a great time of year for enjoying fresh and delicious produce. Watermelons are at their juiciest, cucumbers are extra crisp and refreshing, and you can almost taste the sweetness of the sun in cherry tomatoes eaten right from the garden. Many garden-grown treasures need minimal preparation to enjoy. Hopefully, the above recipes paired with simple, fresh, seasonal fruits and veggies will give your summer meals a boost of flavor and pizzaz. Bon appetit with these summer recipes!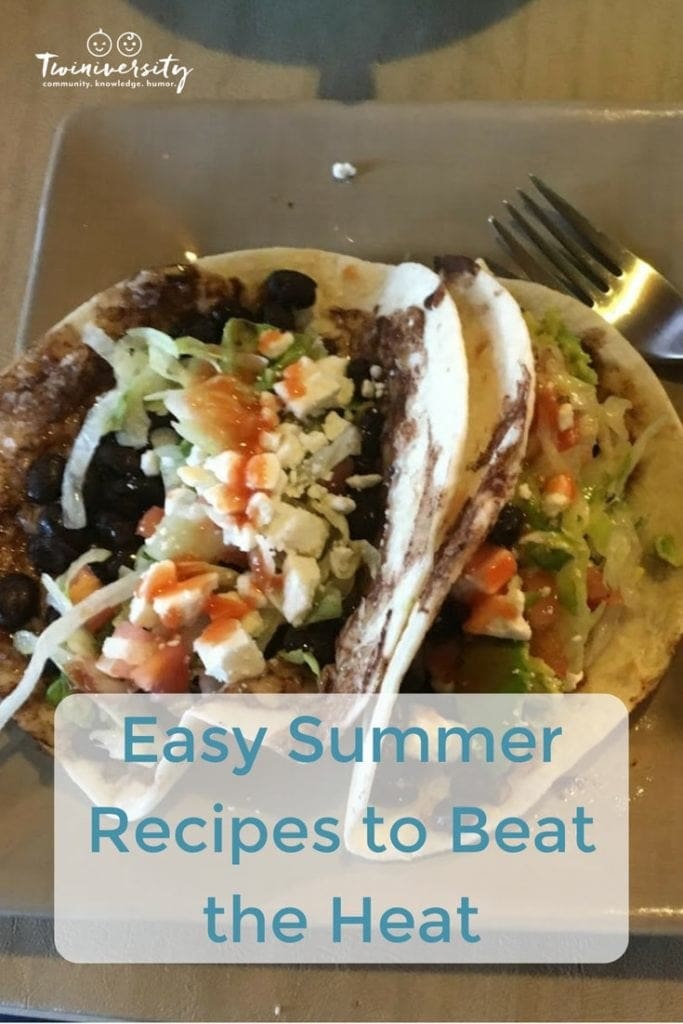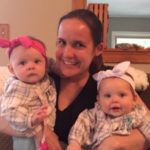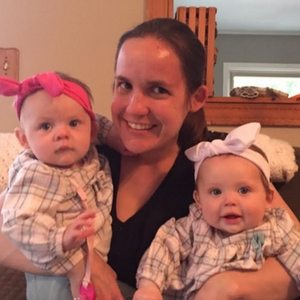 Becca Heldreth is the mother to 18-month-old fraternal twin girls. She has a master's degree in education and is currently able to teach from home. Her class of two toddler girls and one dog is quite an adventure. Lessons are certainly more focused on sharing and petting the dog gently than on factoring polynomials. Becca and her husband pass along their passion for the outdoors to their twins through trips to the bouldering room, hiking trails, and bike rides.
---
Related Articles
5 Scary Good Halloween Dessert Recipes
Easy Breakfast Recipes for Christmas Morning