Last updated on October 1st, 2021 at 02:02 pm
Trying to coordinate Thanksgiving dinner with infant twins can be a feat. If you're facing this challenge this year, you'll want to see our tips!
When our twins are old enough my husband and I plan to take them to see the Macy's Thanksgiving Day Parade. It's been a dream of mine long before they existed to spend the week of Thanksgiving in New York to see the floats up close. This year, even making the three-and-a-half-hour drive from Texas to my in-law's house in Oklahoma is not happening. Our twins will be four months old the week of Thanksgiving.
Just thinking about all the gear it takes to keep the synchronized meltdowns to a minimum makes my head spin. Keeping both babies content while squeezed into the tiny space between their car seats requires nothing less than a miracle most days. I can only imagine the disaster waiting to happen on a three-and-a-half (more like four or five) hour trip.
Hopefully, traveling will get easier as they get older. For now, we're sticking with local trips. That's why my husband and I decided to volunteer to host Thanksgiving dinner at our house. Hosting ensures everyone can get together and helps us avoid the trip from hell. Here are a few things to keep in mind to help you host Thanksgiving dinner this year with your infant twins.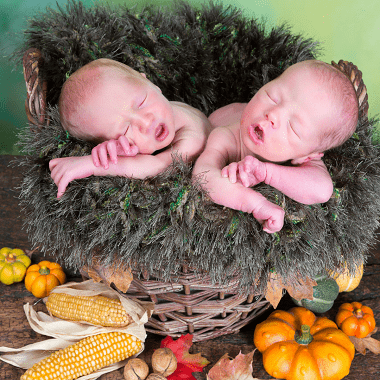 Get organized
Getting organized is an important, but overlooked part of planning a successful Thanksgiving dinner. Twin parents know that failing to plan is planning to fail. We have to plan how we're going to take a shower during the day, for goodness sake!
Make lists. One list should be guests. Another list should be menu items with a separate section (I use the back of the same page) for a shopping list. List any table decor or dishware you might need to replace. There is nothing worse than realize Thanksgiving morning that your roasting pan didn't survive last year and you have to go to the store with the hoards of other families who forgot to check the status of their butter dish or baster. Ask me how I know.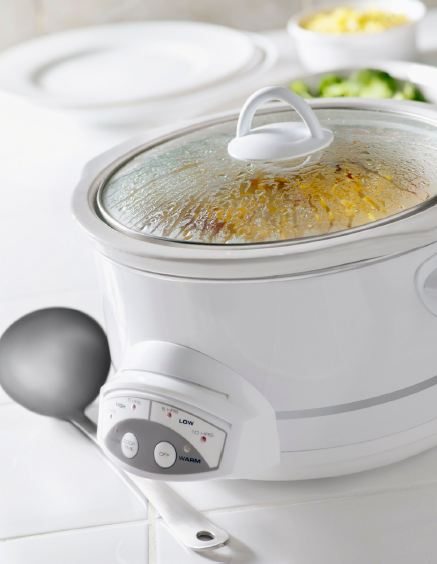 Prep and look for time-savers whenever possible
Thank goodness for slow cookers and restaurants that cater Thanksgiving dinner. In addition, you're going to want to prep all your ingredients ahead of time, if you can. Chop all your vegetables and make your pies the day before. I also make the stuffing the night before, prep all my veggies, and put the casseroles together the day before.
No one wants to spend the whole day frantically chopping and running from the stove to the pantry to the cabinet and back again. The more you prepare ahead of time, the more time you will have to spend with family and guests. And isn't that the point of hosting the holidays?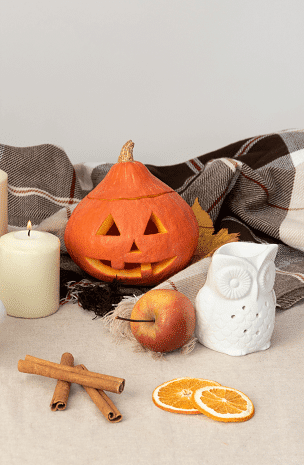 Keep your decor simple
I could handcraft Pinterest-worthy turkey-shaped napkin rings and design special placemats, but I'm sure something from Target will do the trick just as well. If I tried to craft those turkey napkin rings while watching the twins, within five minutes my fingers would be stuck together with hot glue. The twins would probably decide to synchronize a giant meltdown complete with epic blowouts. An excuse for a trip to Target ALONE sounded like a great plan to me.
In the Target dollar section, I found a cute burlap table runner. I'll pair the runner with various sizes of candles I already have to make a simple, elegant centerpiece. Too much decor gets in the way. No one wants to constantly peer around a fake cornucopia just to hold a conversation. Okay, maybe sometimes you do want the centerpiece there to avoid conversation, but I'll assume most guests want to talk to each other.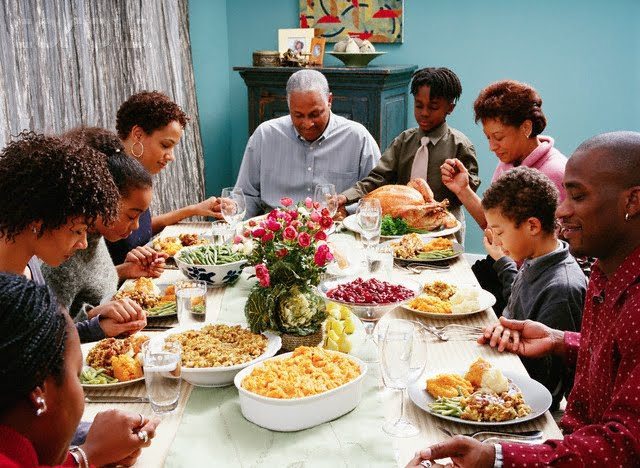 Schedule your day around Thanksgiving dinner
I am a big fan of planning the whole day. It's part of the day for me. When I finish one task, I check my schedule to see what I need to start next. If your turkey will take 4 hours and you are planning to eat at 5, you can't take the turkey out of the fridge to start prep at 1. That is where a schedule hanging a wall or on a counter will help. Allow plenty of time for mishaps.
Note what time dishes need to be put in the oven ahead of time so you don't wind up waiting on the green bean casserole for 35 minutes after everything else is finished. No one wants to eat cold mashed potatoes.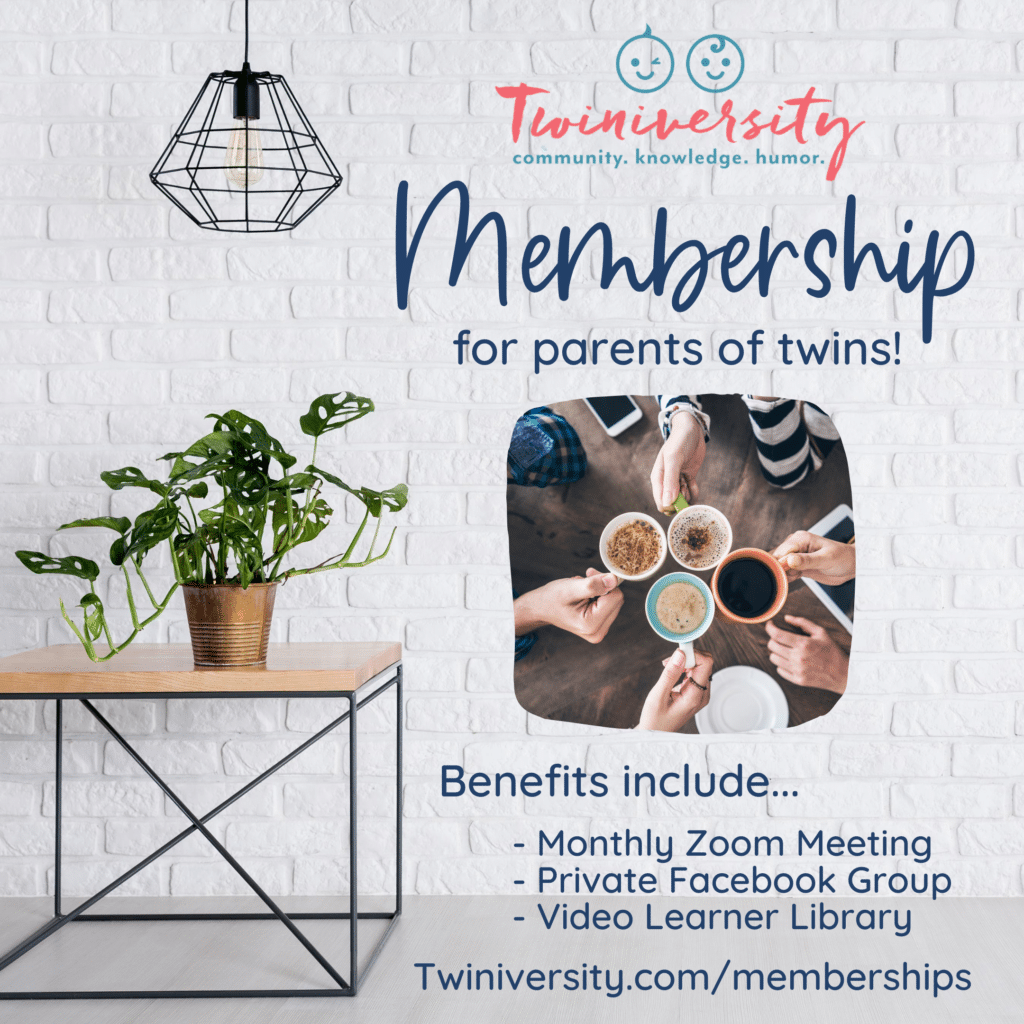 Need some twin parent friends? Get the support you need with a Twiniversity Membership. Benefits include a monthly twin parent club meeting on Zoom, access to a private Facebook group just for twin parents, and a video library of twin parenting lessons. Visit Twiniversity.com/membership to join today!
Enlist the help of your guests
If everything goes as planned, my husband and I will actually get to eat our Thanksgiving meal. We will either take turns or eat after everyone else is finished while the twins enjoy quality time with their grandparents, aunts, and uncles. It's not ideal, but it works for us. Planning ahead for the twins is the number one priority on our checklist. Anticipating their needs in advance will help the day to go as smoothly as possible.
We plan to prepare the water for their bottles that morning. We'll set up changing stations around the house including extra onesies just in case. In our living room, we'll set up their floor seats so they can see what's going on and we can attend to their needs hands-free. I'm also planning to put together a box of their favorite books, rattles, and toys to keep them entertained as we visit with our guests.
Another great way for the family to help is to bring prepared dishes. I always have my family bring their favorite dishes to Thanksgiving dinner. It saves me time and effort and to be honest, I prefer my mother's cranberries to mine anyway.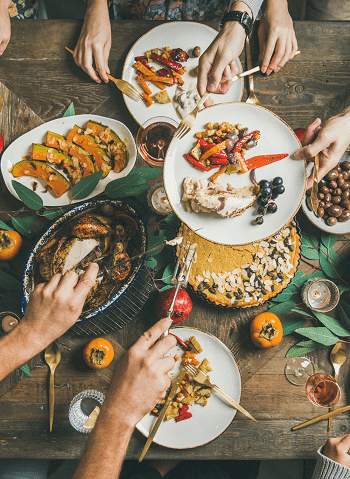 Focus on time together
We may not have the picturesque Norman Rockwell Thanksgiving dinner (who does?) with everyone sitting around the table together at the same time, but we always find a way to enjoy time together as a family. Last year, instead of checking social media or football scores, we used our phones to play trivia games. Everyone had a blast laughing out loud at the questions and answers.
The younger guests either helped their parents play or played their own age-appropriate games. This year our twins can enjoy tummy time with their Nana while we play. Making sure even the youngest guests feel included is important.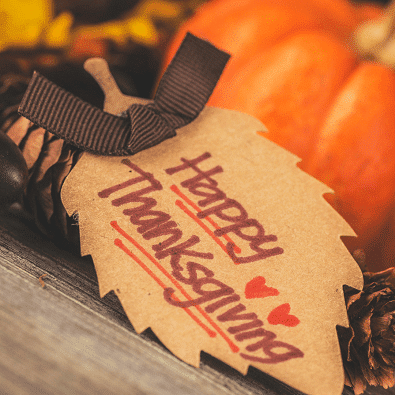 Consider hosting on Black Friday
It's difficult to get my husband's three siblings and their significant others together on Thanksgiving Day. It's also a logistical nightmare to have Thanksgiving with both sides of our family on the same day unless we have Thanksgiving breakfast with one of them. A few years ago everyone on my husband's side agreed to begin having Thanksgiving dinner on Black Friday. None of us mind getting together a day late if it means everyone can be there.
What about Black Friday shopping? Most of us prefer to check online deals or wait until Cyber Monday. We are all for avoiding the insane crowds. Having Thanksgiving the day after also means stores and businesses are open. We can go somewhere as a family or grab last-minute ingredients if needed.
Most people do not have the time to host a Thanksgiving meal with infants in the home. The day can be overwhelming for those hosting and those attending, but there are ways to make it work. Hopefully, a few of these tips can help.
Here's to a fun Thanksgiving day of feasting, fellowship, and controlled chaos. Wish us luck!
Latest Posts
Melissa Titus taught Kindergarten and 2nd grade in the public school system for ten years. She is taking a break from the education field to begin her new adventure as a SAHM to her boy/girl twins born n July 2016. When she's not spending time with her husband or taking care of her twins, she loves to write, bake using her great grandmother's recipes, support others still in the midst of infertility, and explore the great outdoors while attempting to photograph it. You can follow her on Instagram, Twitter, and Pinterest.
Are You a New Twin Parent?
Check out Natalie Diaz's book:
"What To Do When You're Having Two
The Twin Survival Guide From Pregnancy Through the First Year"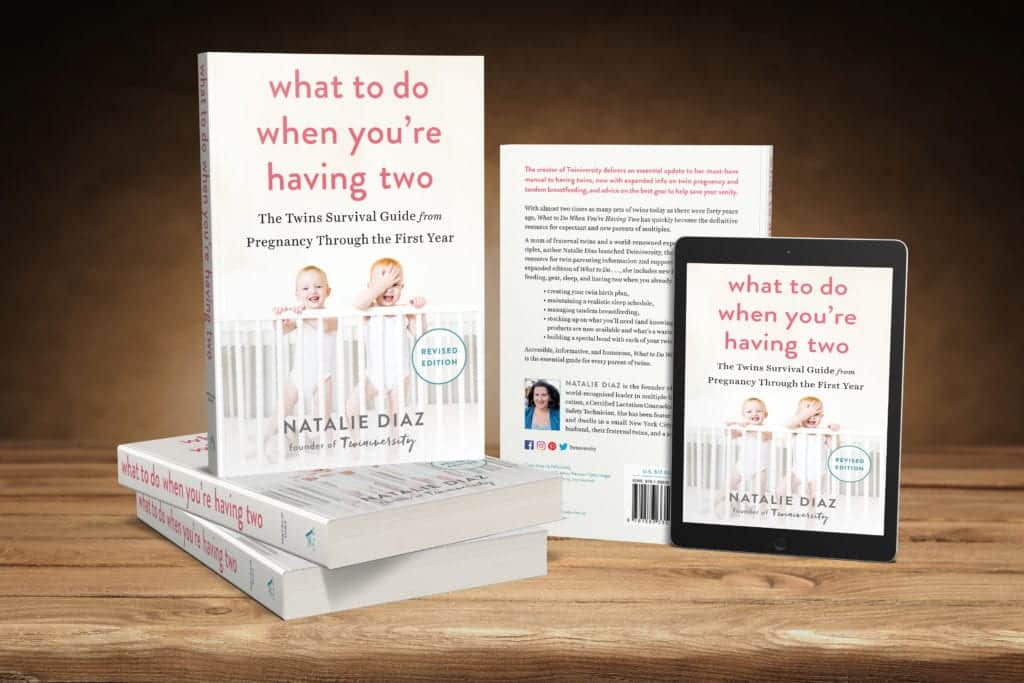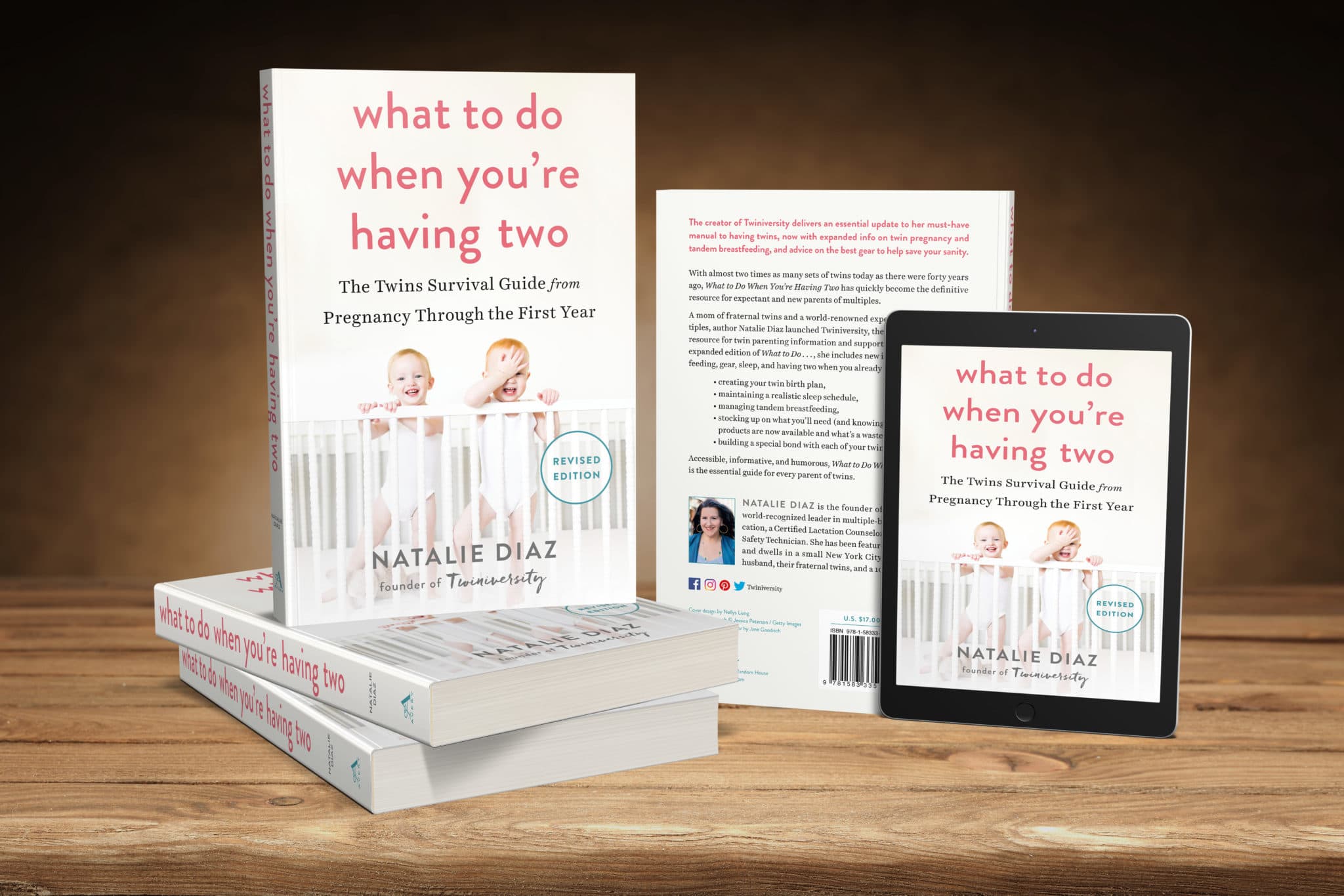 In What to Do When You're Having Two: The Twins Survival Guide from Pregnancy Through the First Year, national twins guru and founder of Twiniversity (and twin mom herself!) Natalie Diaz provides a no-holds-barred resource about life with twins, from pregnancy and birth all the way through your duo's first year of life.