Have you been wondering, "How many baby bottles do I need for my twins?" We can help you figure out how many bottles and which ones are best for your twins!
Did you just find out you're expecting twins? Congrats! This is an exciting time. Here at Twiniversity, we know you must have hundreds of questions buzzing through your mind. Baby bottles may be coming in at the top of the list as you are sorting through items to create a twin registry. If you find yourself wondering, "How many baby bottles will I need for my twins?" you've come to the right place. We're here to help you figure it out!
Are you pregnant with twins? Take our expecting twins class online live or on-demand toady!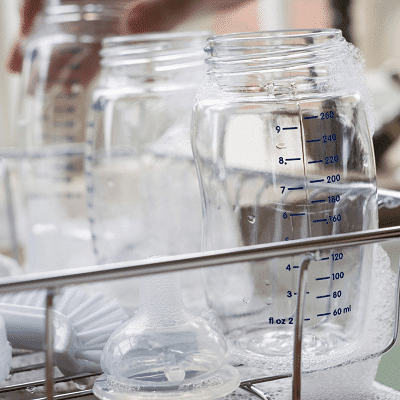 How many baby bottles do I need to buy for each baby?
We recommend starting with at least 8 bottles per baby. If you are going to be doing 8 feeds per day, you're going to want to have a bottle for each baby, for each feeding. Trust us, the last thing you want to do is wash bottles with two screaming infants three times a day.
And yes, you should get at least 8 PER BABY. That's a total of 16 bottles for those of you who are just too tired to do the math! That's a lot of bottles, but you really do need them. Trust us on this one. You may even want to buy a few extra to keep in your diaper bag and for grandma's house.
Are you considering breastfeeding your twins? We have an online breastfeeding twins class to answer all your breastfeeding twins questions!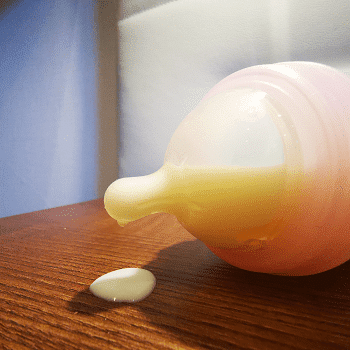 You're going to want to start with 8- or 9-ounce bottles. Don't waste your money on 4 oz bottles because you will eventually need the larger bottles and this will save you a TON of money. Start with a level 1 nipple (most bottles come with level 1 nipples). Hang on to the level 1 nipples even if they don't start with that size; they will get there eventually. The flow of the nipple is just as important as the bottle, so you really want to make sure you have what your twins need.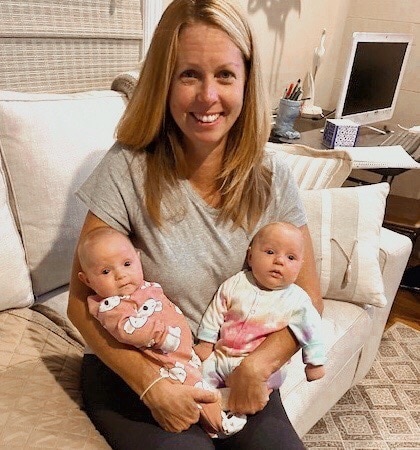 Need a plan for the first week home with twins? Book your 60-minute twins \post-delivery strategy session on a video call with Lauren Oak, Twin Expert and Certified Postpartum Doula (and mom of twins!), to create a customized game plan for you and your twins when they come home. Click here to learn more… and while you're at it, check out our Twiniversity Shop and Twin Parent Memberships.
If you feel like the flow is too fast and your baby is struggling with a level 1 nipple, talk to your pediatrician about trying a preemie nipple. Note that not every bottle company offers a preemie nipple, but Dr. Brown's (buy now) does for sure. Just make sure you're buying the correct nipple for the bottle shape (pay attention to standard neck vs. wide neck). You may need to call your bottle company to special order preemie nipples.
Be the first to know about our new posts, products, and GIVEAWAYS by subscribing to our emails!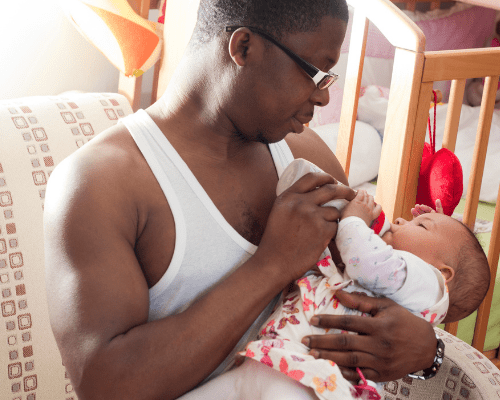 How many baby bottles do I need for each day?
If you assume that your little twinnies will be coming home from the hospital eating about 2 ounces about every 3 hours, that would be about 8 feedings per day. Of course, this may vary a bit, so don't worry if your doctor suggests more or less by a feed or two.
Using this general example, you would need a total of 16 baby bottles per day because….twins!
Need more from Twiniversity? Check out our memberships and all the benefits you're missing out on!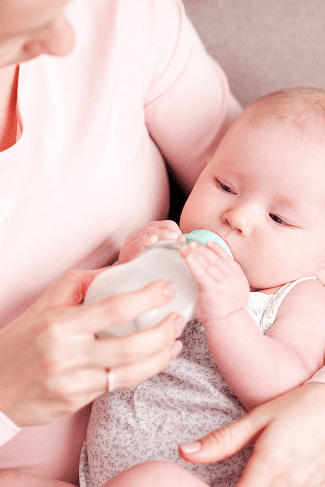 How long do babies use 4-ounce bottles?
This will depend on a lot of different factors, including how premature your twins are if they are born early. On average, your twins will be eating less than 4 ounces for about 8 weeks or two months. They usually eat about 4 ounces until around 4 months of age. But, as stated earlier, you don't need to purchase 4-ounce bottles. You can start with all 8- or 9- ounce bottles and save your money. Make sure you check with your pediatrician about changing bottles, nipples, and feeding schedules.
Have you been looking for a digital twin pregnancy journal designed just for your twin pregnancy? We have one for you here!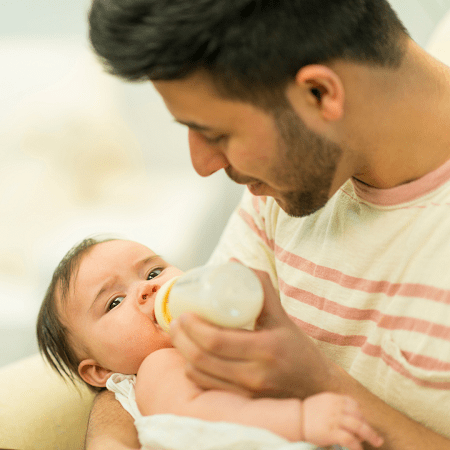 Do I need 4 ounce baby bottles?
The short answer here is no. You do not need to buy the 4-ounce baby bottles for your newborn twins. It's an extra expense that you can cut from your budget. But you may want to get them anyway, and that's totally fine! No judgment! It really depends on your babies and your feeding situation. Many breastfed babies never consume more than 4 ounces at a time, so the 8-ounce bottles may be excessive. Formula-fed babies often do consume more than 4 ounces at a time, but this will likely take a few months to work up to, and having the 4-ounces bottles around may your life a bit easier when it comes to storage of all those bottles you need to have on hand.
Do you have questions about raising your twins? We have a mentor program designed for twin parents and it FREE to sign up! Click here to get connected with a match today!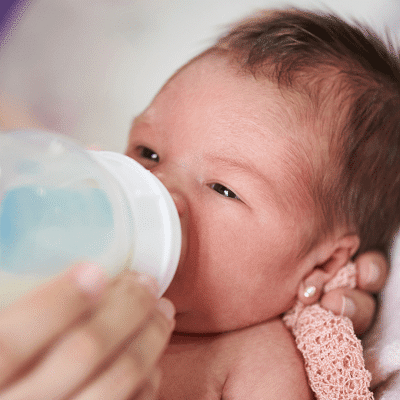 Can newborns use 8-ounce baby bottles?
Obviously, you need to check feeding specifics with your pediatrician because every baby and every situation is a bit different. That being said, since you will usually want to get some bottles ahead of time, especially with twins, you should know some of the general basics to help guide you.
Most formula-fed newborn babies will eat between 2 and 3 ounces per feeding. These feedings are small so they are pretty frequent. Many newborns come home on a 3-hour feeding schedule and we recommend you try your best to stick to that schedule. You could just give your baby an 8-ounce bottle and only fill it part-way for what your baby needs.
Are you looking for more content on the go from Twiniversity? We have TWO podcasts available for download and they're FREE!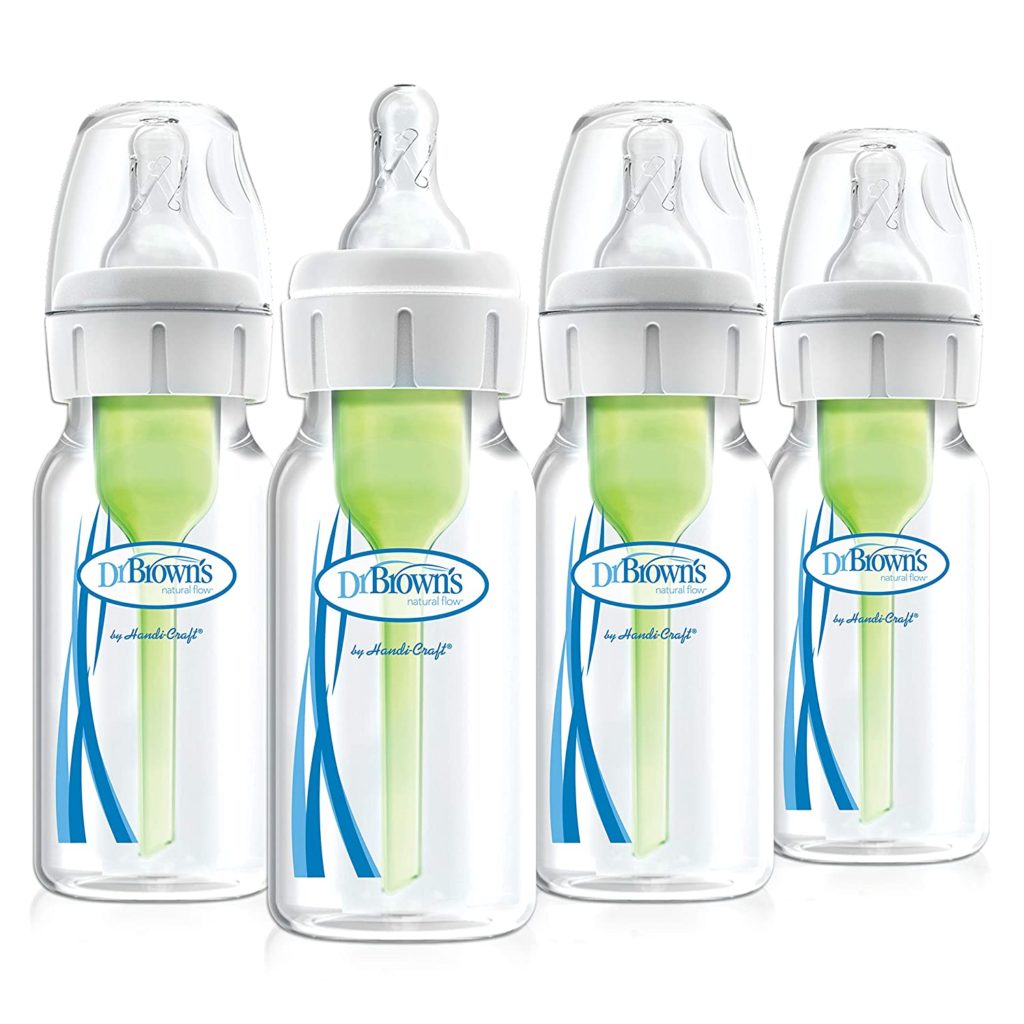 How do I choose the right brand baby bottle for my twins?
If you are new to the world of baby gear, choosing a baby bottle brand can seem like an overwhelming task. There are so many different baby bottle brands to choose from. How can you possibly know which one is best for your baby?
We have our favorite here at Twiniversity, of course. We love Dr. Brown's baby bottles. The Dr. Brown's Options+ has been voted by Twiniversity fans as the best baby bottle in our Twinnie Awards for 2019 and for 2020! Get a 4 pack of the 4-ounce bottles here!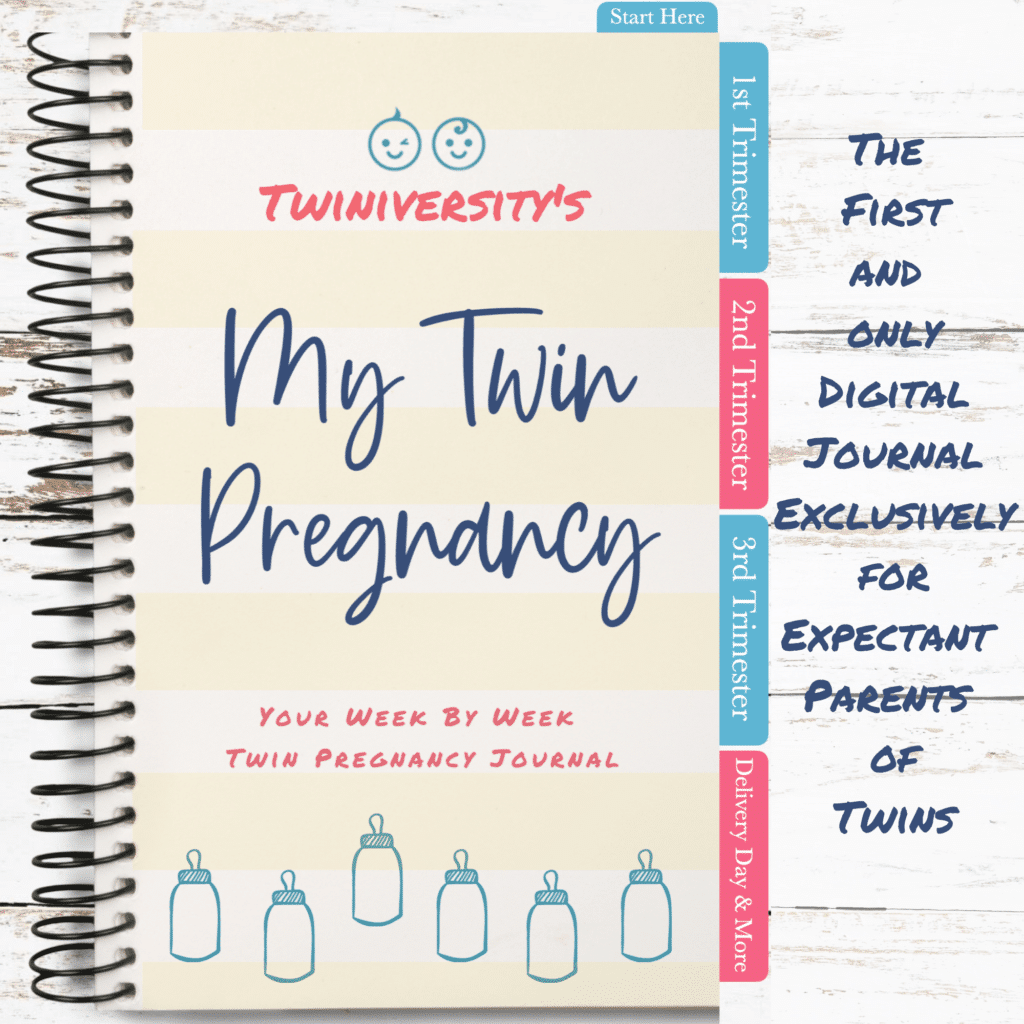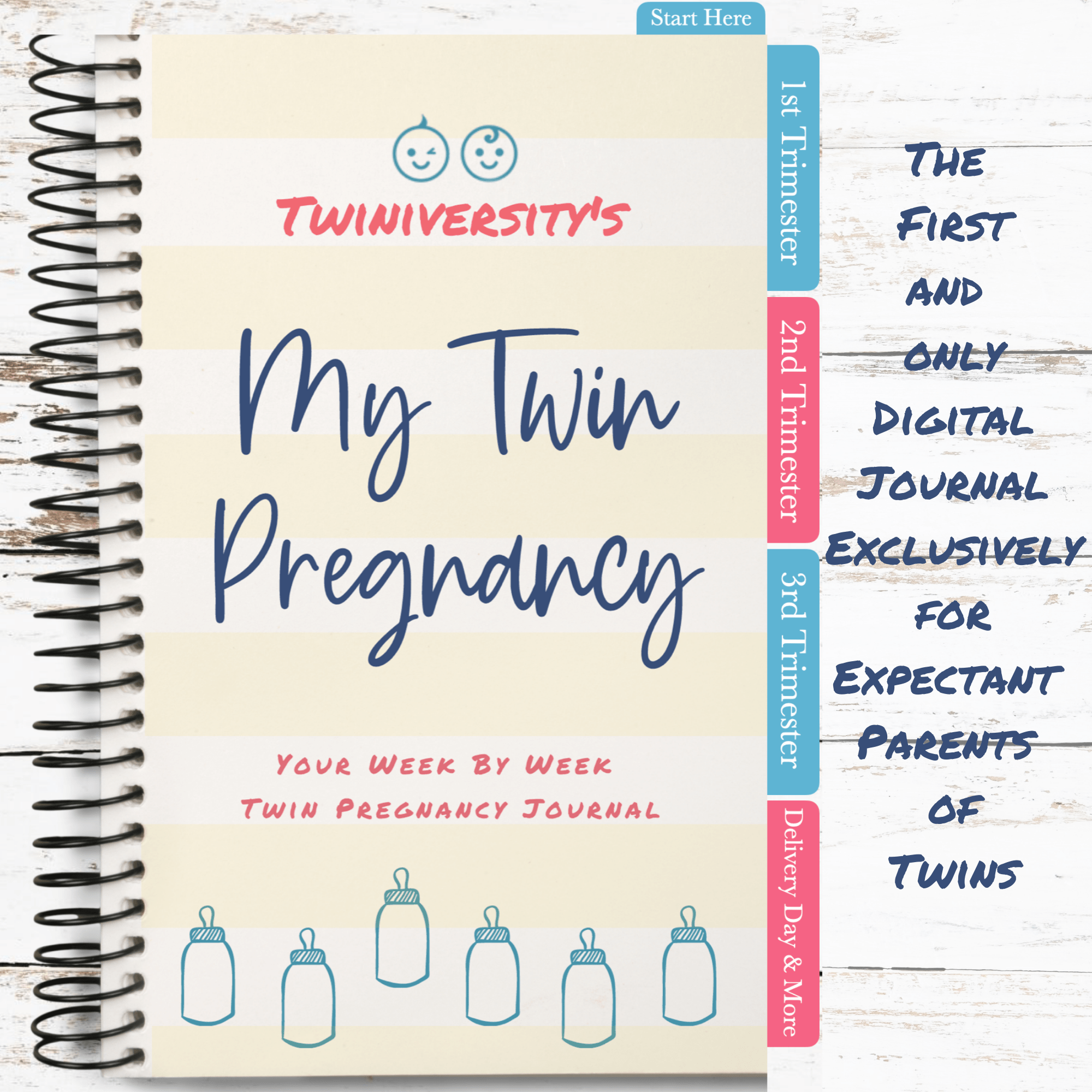 Our new digital twin pregnancy journal is up for sale on the Twiniversity Etsy store! This is the first and only digital journal exclusively for twin pregnancy. It's the perfect way to record your precious twin pregnancy memories to cherish for years to come. Click here to learn more… and while you're at it, check out our expecting twins classes and Twiniversity Shop!
If you find that these don't work for your twins, you can check out one of our runners up. We had the MAM anti-colic bottles, the Philips Avent natural, and the Playtex vent aire win runner-up awards for both years!
Are you confused about pregnancy products and which ones you really need? Check out this list of must-haves now!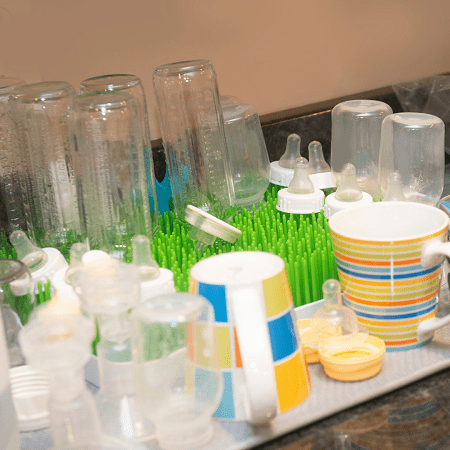 So, once you have answered the question of, "How many baby bottles do I need?" you can start to pick out which brand might work best for your twins, and get to stockpiling for when your twinnies arrive.
While you probably have a ton of questions about the different baby products on the market, hopefully, this post has taken your mindset from "how many baby bottles do I need?" at the beginning, helping you create a solid plan for at least the feeding aspect of parenting twins. Now, on to more challenges. For more information on the first year with twins and the gear associated with your twins, check this out!